There are three new pieces of grooming equipment on Fernie's non-motorized trails this winter thanks to a federal grant secured by Tourism Fernie.
As part of the Winter Trails and Grooming Collaborative, Tourism Fernie applied for, and was successful in being granted $45,000 from PacifiCan's Tourism Relief Fund.
The money has gone towards purchasing three pieces of equipment, two snowmobiles and a Trail Tamer, to improve the grooming of winter trails around Fernie, with each to be operated by the various trails groups already providing the experience, structure, and volunteers to do the work. An additional $5,000 from Fernie's local Canadian Tire store owners Angus and Margaret helped secured final purchase of the trail tamer.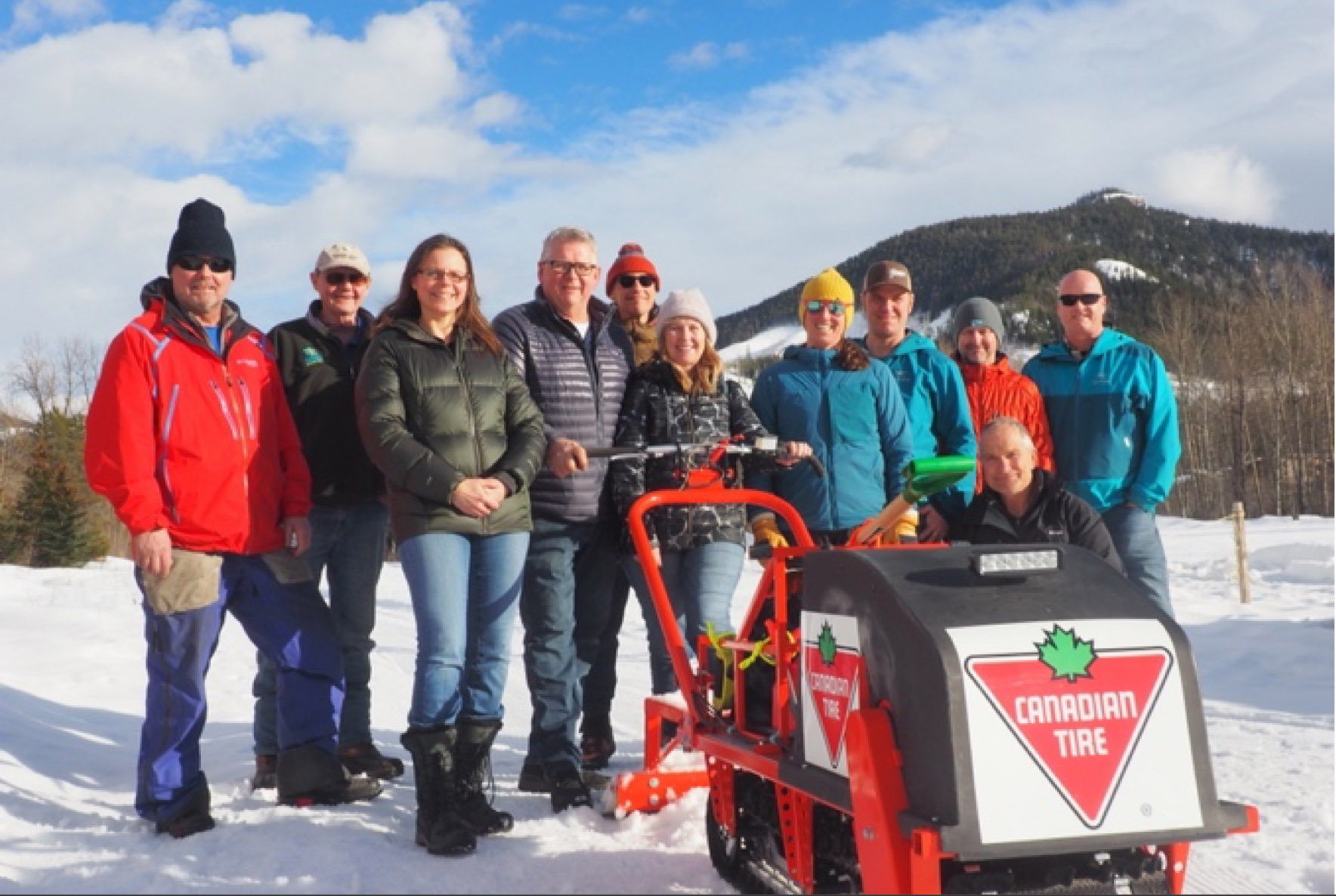 The Trail Tamer is a unique piece of singletrack grooming equipment that trained volunteers can operate more easily than snowmobile grooming equipment. The Trail Tamer will be a shared tool between local trail groups, the Fernie Trails Alliance (FTA), the Coal Creek Heritage Society (CCHS) that manage the trails in Montane and Fernie Ridge (aka Ridgemont), and the Fernie Fatbiker's group to groom more trails, more often.
The two Ski-Doo snowmobiles were sourced by the FTA and CCHS, and each will take official ownership of one each for their grooming needs. All grooming by FTA and CCHS is done by volunteers.
Melanie Wrigglesworth, Executive Director of the FTA said that the collaborative was fantastic, and the new equipment would help them hugely.
"We're really appreciative of the funding that Tourism Fernie secured for maintaining the trails for all non-motorised winter use," she said. "We're looking forward to hopefully expanding the network and being able to groom more trails."
Pat Gilmar of the CCHS said the new snowmobile was a 'huge' addition to their fleet, while the tamer would help reduce workload by focusing on skinny trails that snowmobiles had a harder time getting to.
"I'd like to thank Tourism Fernie for starting and leading the grooming collaborative the last couple of years. They have done a bang-up job of bringing people together working collaboratively."
Between them, the FTA, CCHS and Fatbikers group are responsible for over 130 km of groomed trails each winter.
Jikke Gyorki of Tourism Fernie said that local and visitor interest in groomed winter trails had been growing over the years, so the Winter Trails and Grooming Collaborative had been created to bring together the different trail groups and seek ways to work together better, to enhance the experience, and to source funding to support volunteer work in improving the trails.
For the 2022-23 winter season, the collaborative grooming program has a budget of $116,000, which is made up of grant funding, partner funding and City of Fernie support under the Resort Municipality Initiative (RMI). In addition to the program budget, the three new pieces of equipment cost over $47,000, paid for by the latest grant and support from Canadian Tire.
Get out on the trails this winter, but 'Think Before You Sink'! Trails are groomed by hard-working volunteers for all the community and visitors to enjoy, so please adhere to signage and stick to trails appropriate to your activity. It costs a lot of money to groom winter trails, even with volunteers, so be sure to support your local trails and volunteers by donating or buying memberships to all the winter grooming trail groups in Fernie – FTA, CCHS, Fernie Nordic Society and Fernie Snowmobile Association.