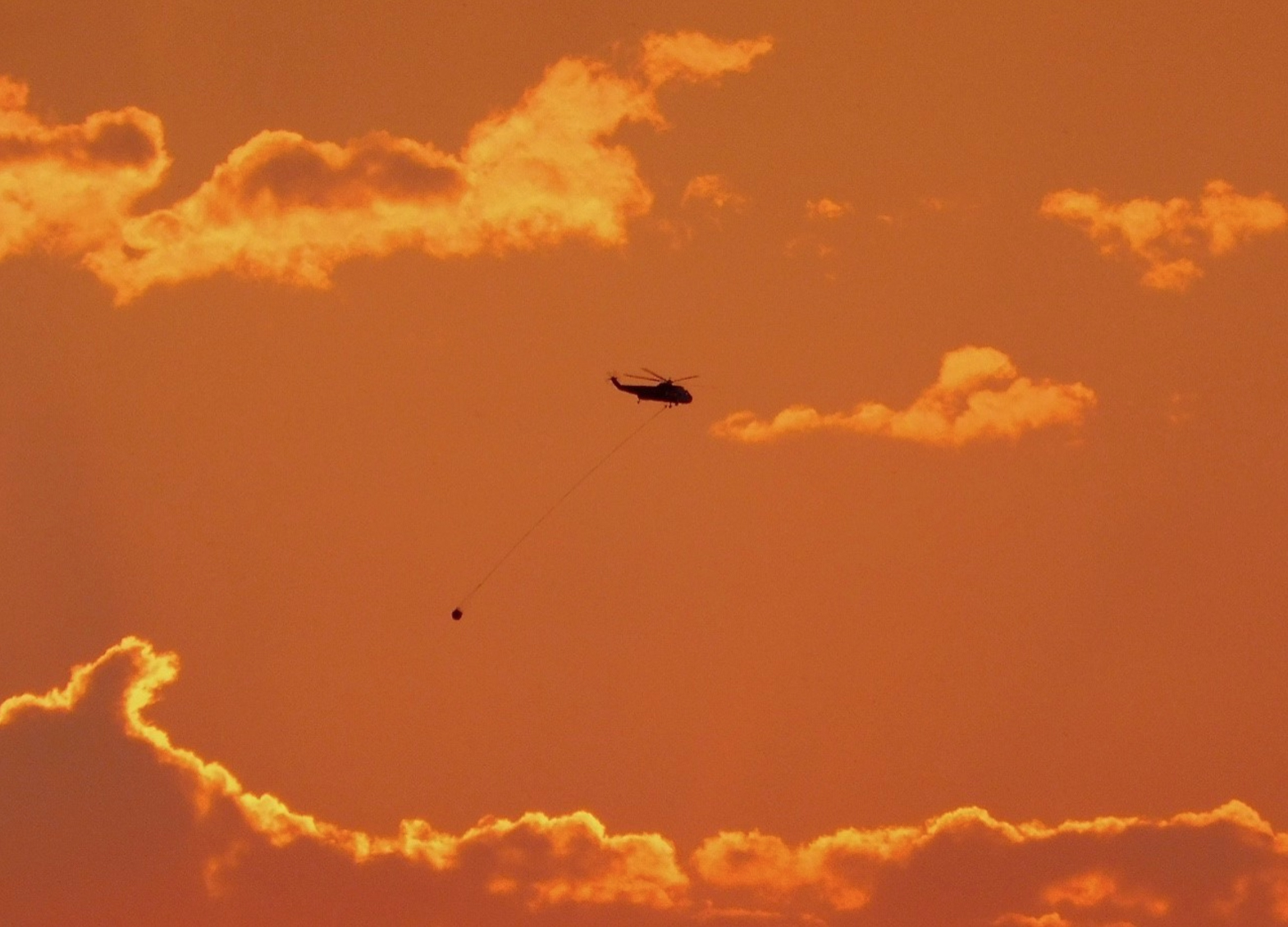 UPDATED: Thursday, August 30 at 09:00PM
Sunday nights rain and alpine snowfall cleaned up Fernie's air quality considerably. Fernie continues to not be under any immediate threat and with the current weather that status should only improve.
The McDermid Creek and Coal Creek Wildfires, shown in the map below, are no longer Wildfires of Note and will not have any further detailed online reports from the BC Wildfire Service.
The final reports on these two wildfires are as follows: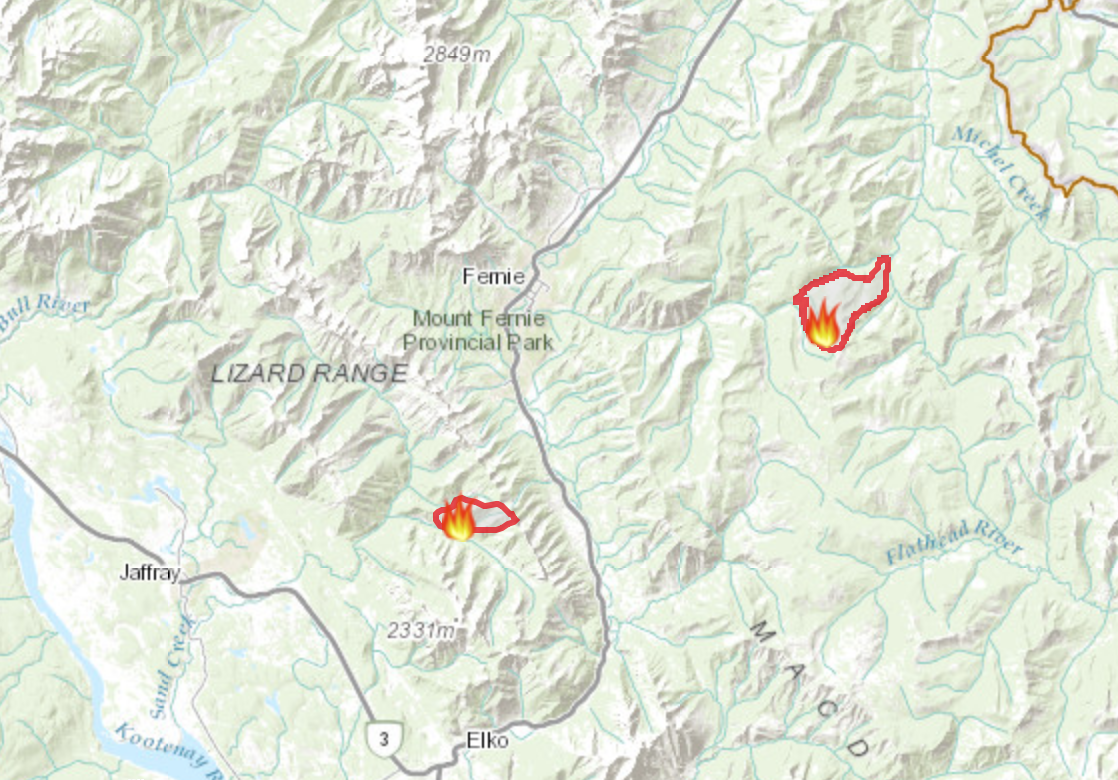 McDermid Creek Wildfire
Location: Approx. 9 km northeast of HWY 3 and approx. 12 km southwest of Fernie.
Discovered: Saturday, August 11, 2018
Size: 445.0 hectares (estimated)
Status: Active
Interface: This is not an interface fire.
More information
Heavy equipment opened up access roads in previous days. This fire is burning remotely and is not impacting communities or structures. This fire is highly visible from HWY 3, the community of Galloway, Fernie and the surrounding area.
Cause: Lightning Caused
Resources
• 1 helicopters
No significant changes have occurred on this fire overnight. This fire is being closely monitored.
This fire is burning in steep and unworkable terrain for ground crews and heavy equipment.
Coal Creek Wildfire:
Location: Approximately 12 kilometres east of Fernie
Discovered: Friday, August 10, 2018
Size: 1,030.0 hectares
Status: Active
The increased size of this fire reflects updated perimeter mapping.
Interface: This is not an interface fire.
More information
This fire received some rain along with cooler temperatures. This fire is burning at a low intensity. This wildfire is highly visible from Fernie and Alberta. This fire is not currently threatening communities.
Cause: Under Investigation
The cause of this fire is currently unknown and is under investigation.
Resources
• 16 firefighters
• 1 helicopters
• 2 heavy equipment
No significant change was noted on this fire. Crews and heavy equipment are onsite today working on containment lines. Crews are continuing to mop up along the containment lines.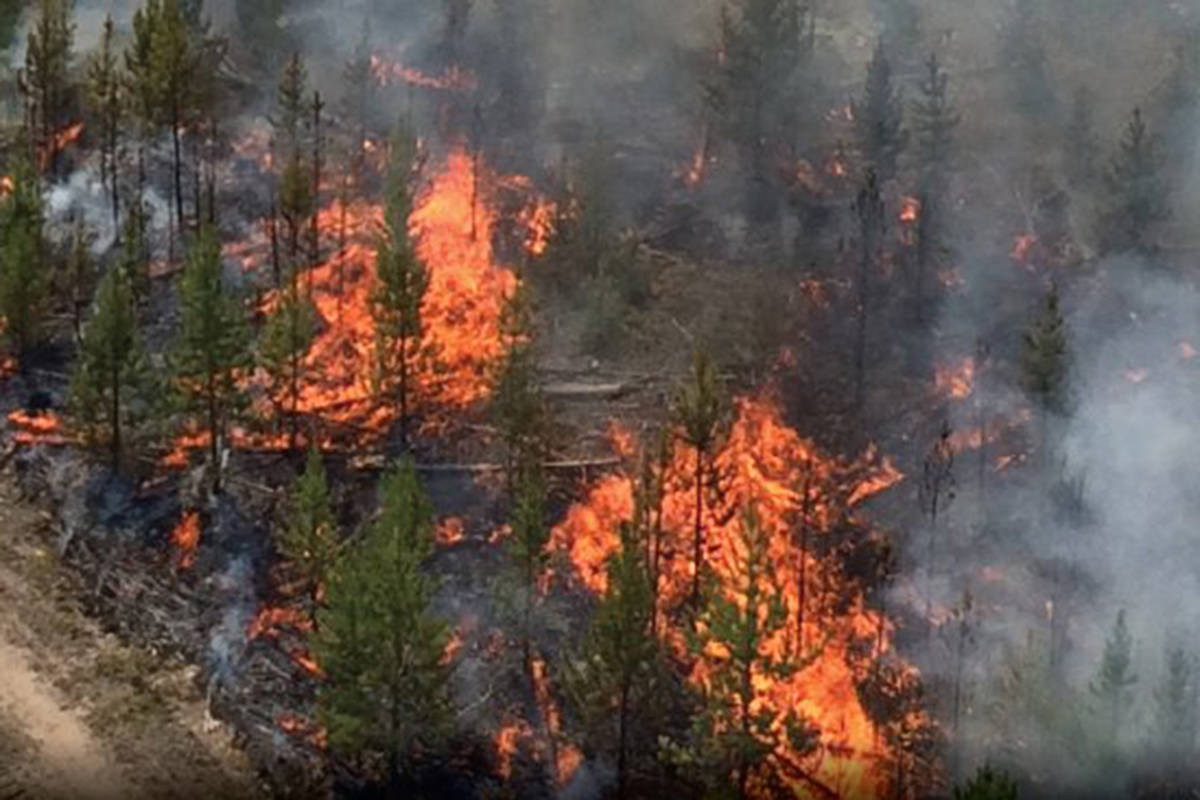 Follow BC's active Wildfires of Note here.