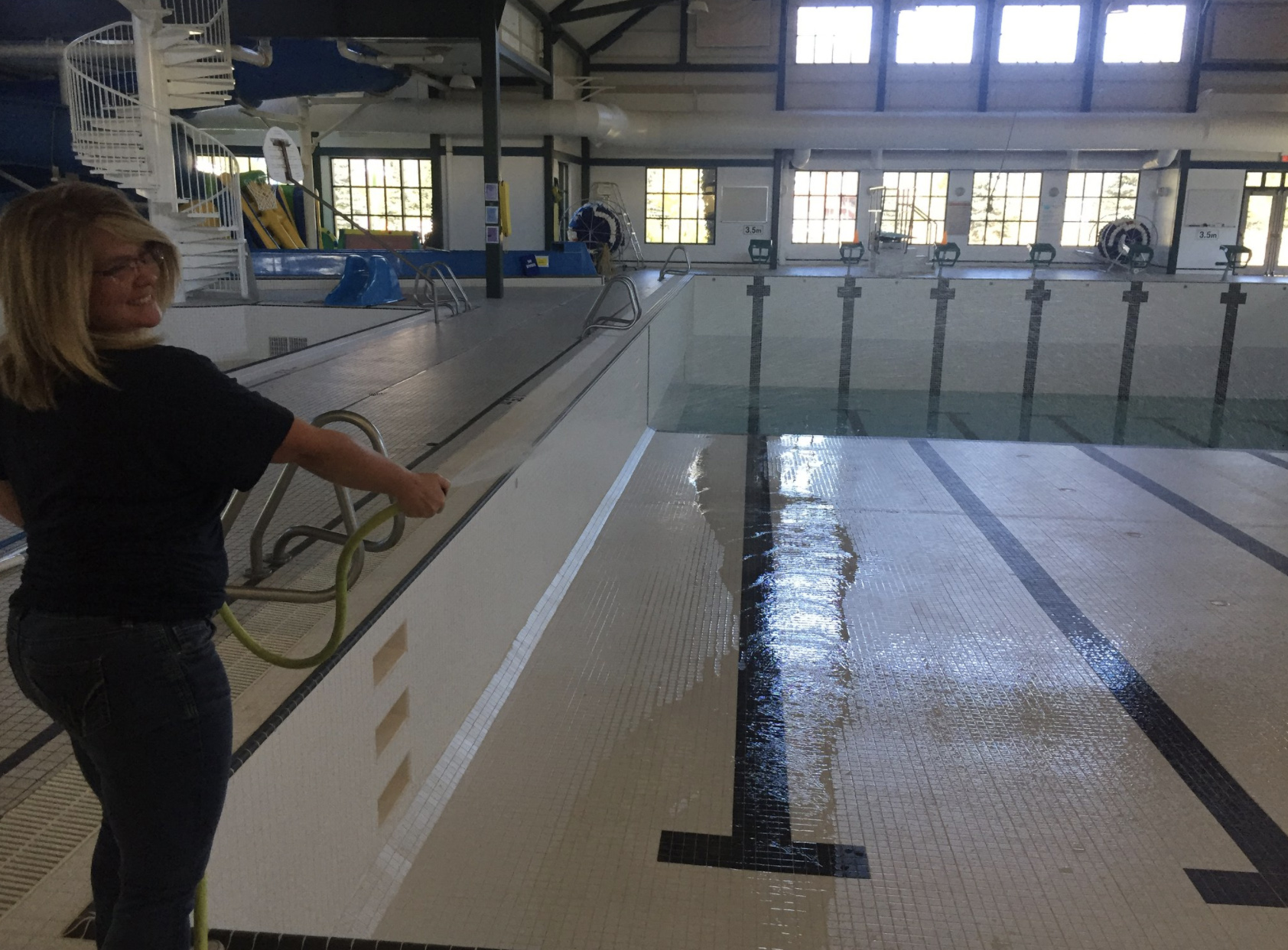 The City of Fernie is moving toward the next stage of the phased re-opening for community facilities.
After Council's direction to open facilities beginning mid-to-late September, staff have been working tirelessly to develop re-opening plans with reduced hours, staff and programs and make changes to facilities to accommodate booking safely.
Transitional opening will begin at the Fernie Memorial Arena on September 21st, and at the Fernie Aquatic Centre on September 29th.
Online booking for the Aquatic Centre will be available beginning Thursday, September 24th at 9:00 am and the Arena will continue to not be available for spot rentals until further notice.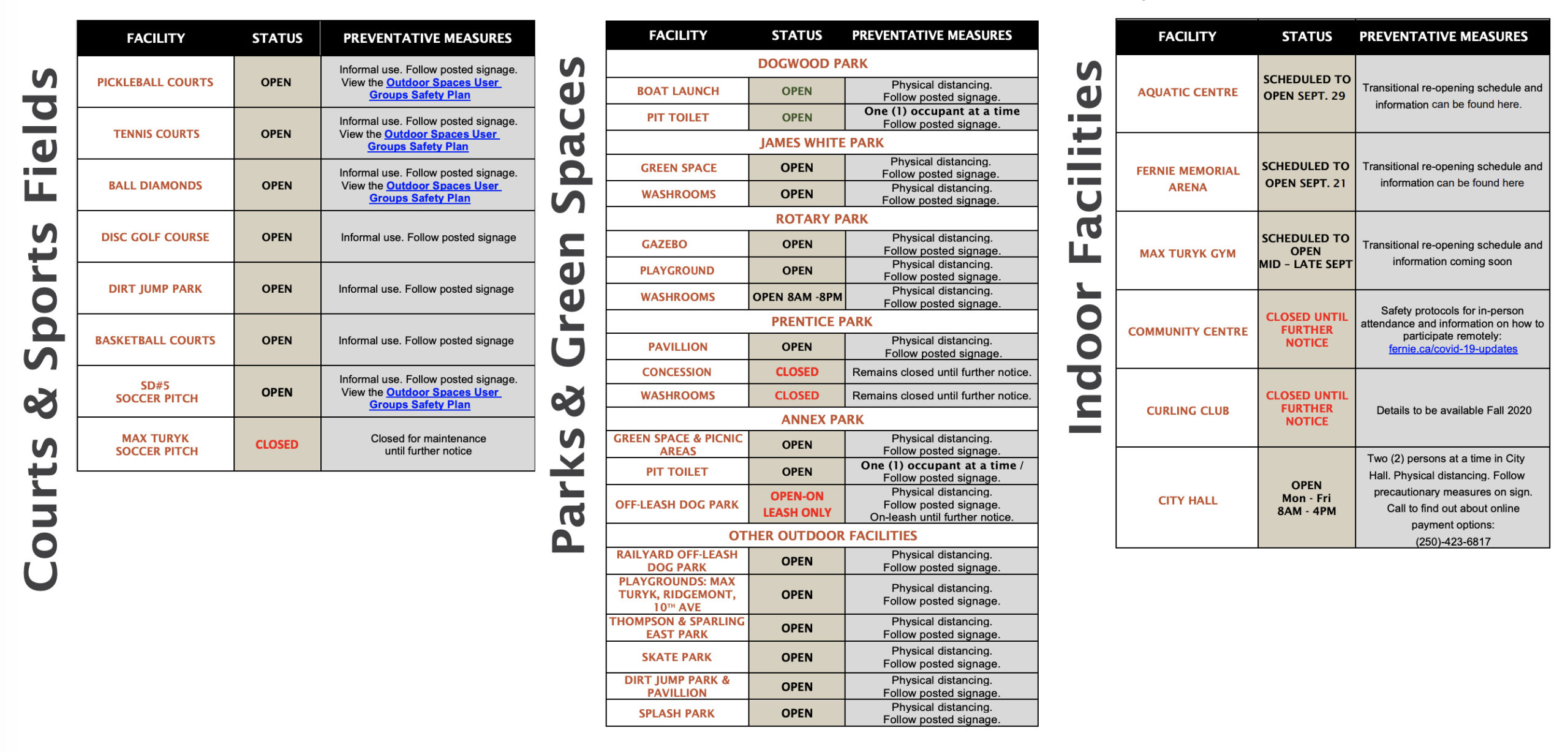 Click image to read or download the schedule here: Fernie Facility Reopening Schedule Sept 2020
Facebook image