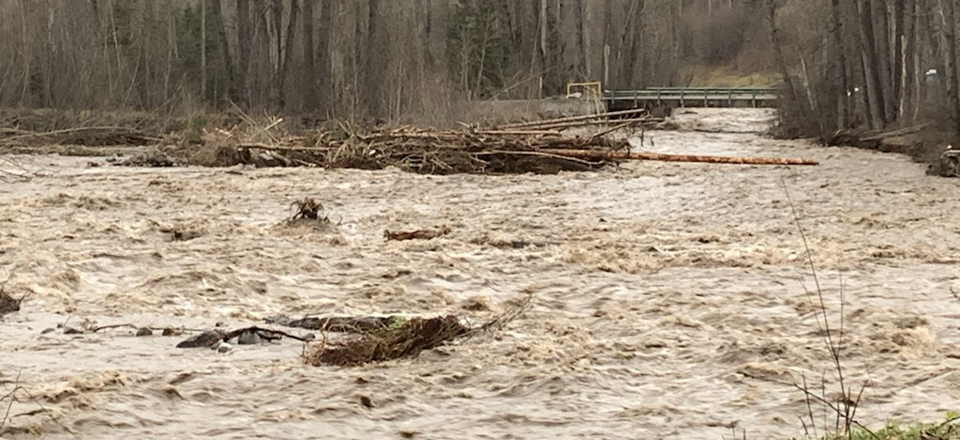 UPDATE: 14:00 PM November 15, 2021.
~ A self-serve sandbag station has been set-up at 1350 Railway Avenue, corner of Railway Ave & Ridgemont Ave, across from TJ's Auto Body. Residents are advised to bring their own shovels.
Please drive with caution and watch for road closures and crews at work.
ROAD CLOSURES & DETOURS
~ Coal Creek Road from the intersection of Pine Cres to the intersection of St. Margaret's Road is closed.
~ Montane Parkway is closed. The Montane neighbourhood can be accessed via Slalom Drive.
~ Cokato Road is closed approx. 1 km south of the Robinson Road intersection in the Regional District.
~ Highway 3 is closed in both directions between Cunliffe Rd and Caldwell Frtg (4 km east of Fernie). A detour is in effect via Dicken Road.
~ Intersection of Anderson Road & Highway 3 has been impacted with crews currently assessing the site.
The intersection of Montane Parkway & Cokato Road has reopened.
Currently Mt McLean Drive is open but should be avoided unless necessary.
~ Road closures will change throughout the day as crews respond to localized issues. For the latest information on highway conditions, visit www.drivebc.ca.
PARKS, FACILITIES & TRAIL CLOSURES
~ Max Turyk soccer fields are closed.
~ The Railway Underpass Trail between Pine Ave and Park Ave has been closed due to extreme danger and bank erosion.
~ Dogwood Park Trail to Park Ave is closed.
~ Montane Recreation Trails, Ridgemont Recreation Trails, and Fernie Ridge Trails are closed to the public until further notice for safety and remediation.
Utilities crews are working hard to ensure our water and wastewater infrastructure systems continue to operate under intense flows.
Our streets crew are working to ensure catch basins and culverts are clear of debris, so storm water flows away from properties. Any assistance we receive from the public is greatly appreciated.
If you are experiencing a life safety emergency, call 911. If you see flooding that is causing property damage please report it to Fernie Fire and Emergency Services by calling 250-423-4226.
Crews continue to work across the community addressing the issues on a priority basis.
Read more about how you can prepare, stay safe, and recover from a flood, here: preparedbc.ca/floods