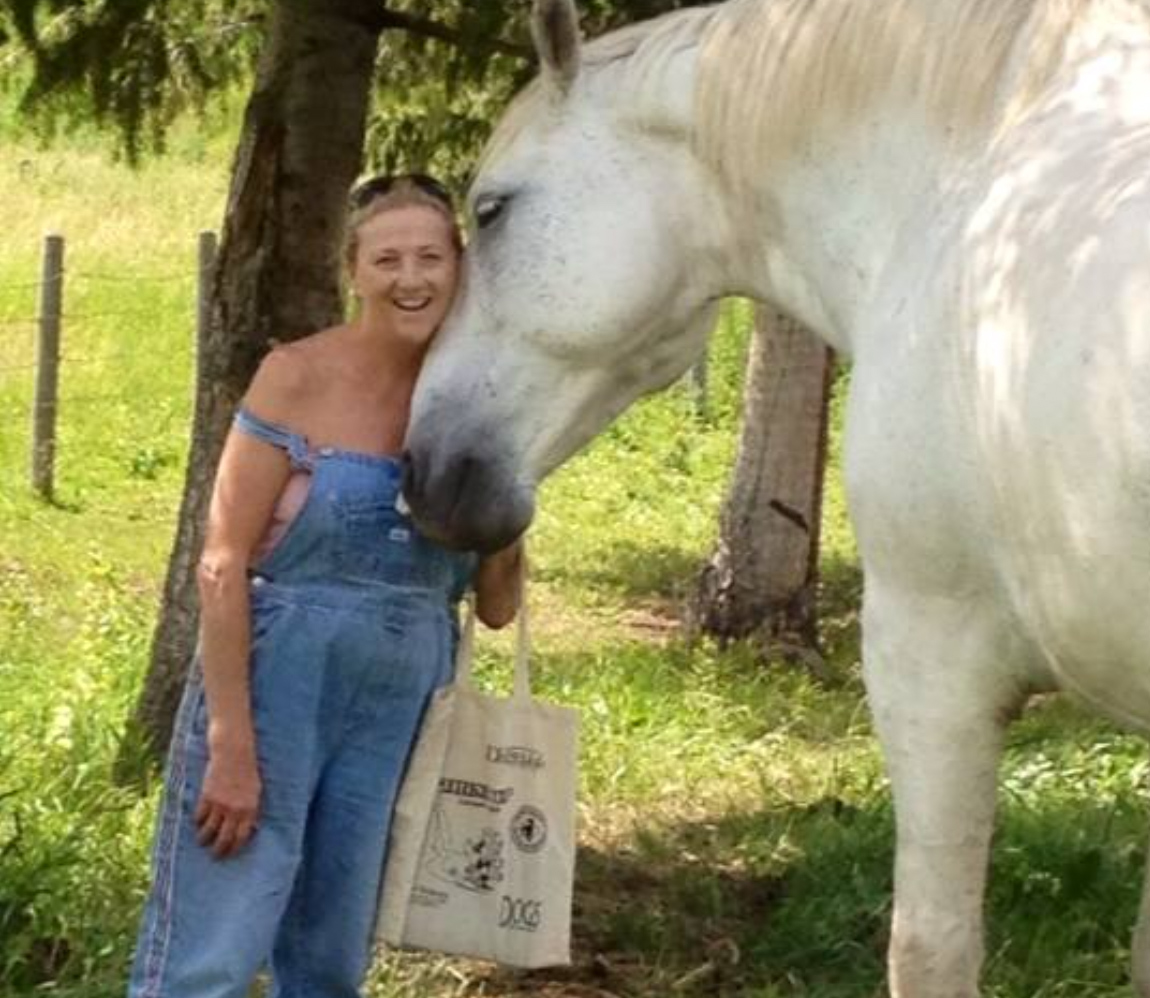 In the seventies a beautiful blonde teenager from Moose Jaw Saskatchewan was hired as a studio model at age fourteen. As a spokesmodel for the largest shopping mall in Saskatoon and working at radio advertising, she quickly moved on to become the Mall Girl of the biggest shopping center in Regina and became well known as the principal performer for television and other ads in Saskatchewan.
The oldest of three sisters born in Moose Jaw, Saskatchewan, Cathy Smith came from a family who was well versed in the arts. Her father Wally Smith had a show on TV called "We Three". As a singer and player of various instruments, he and others entertained including being on live television in Regina on Christmas day. Cathy recalls that their family was the first to own a television set in her home town.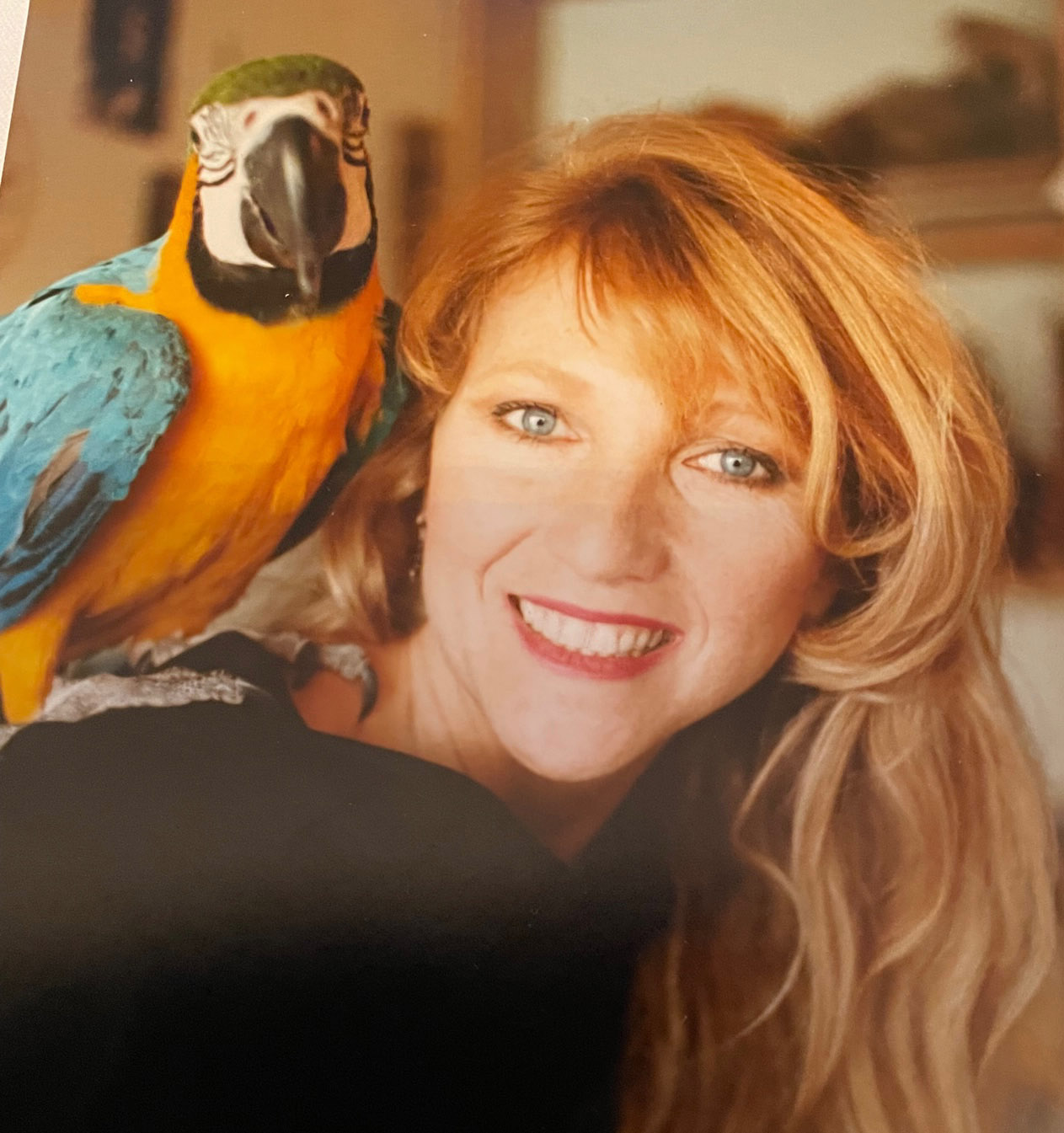 Cathy's face lights up as she talks about her mom, known as Queenie by everyone. Queenie was a painter, artist, and photographer. They were great parents she says, "they gave us the greatest upbringing. There was music played every day, dad played several instruments and loved people. Mom was a teacher and member of Saskatchewan Craft Council. She taught pottery for the Saskatchewan School board and took us girls to craft events, to arts and crafts sales and shows. My childhood was amazing."
Cathy is one of those people who are born with a God given talent that infuses their entire being. For her it has been a love of animals and the passion she has for injured animals is incredible. Cathy says, "since I was very young I knew how to help the animals and people would bring their injured animals to me."
When only five years old Cathy brought home a stray cat and took scissors to trim its matted fur. When she and her dad saw a dead animal on the highway they would stop and move the animal onto the side of the road. Her took time to teach her about those animals, providing information on what they were and their characteristics. By the time Cathy was twenty she was making house calls for injured puppies.
Cathy commented that she has travelled the world, including many third world countries, where she would buy food for needy animals. When she lived in Flint, Michigan she worked with Polish Arabian horses whose owners had a swimming pool just for horses. The pool was slanted so she could run or walk the horses into the pool. Cathy said she has seen much animal abuse, adding "I dealt with lots of animal cruelty and managed to help many, but not all."
In high school Cathy had a pet skunk called Flower, who she says was like a kitten. At age fifteen she had an alligator that she kept in the bathtub much to the chagrin of her parents. In university she had a pet bat. It was flying around in the music auditorium when it was caught and thrown in the garbage. She noticed it was still breathing, pulled it out, put it on her tummy and ran home. It was still alive when she arrived, so she placed it in a Kentucky fried chicken box under a light, fed it meal worms and took care of it all winter. She kept it in the closet until it had fully recovered then returned it to the same area and let it go. This is so they can find their family, Cathy says softly.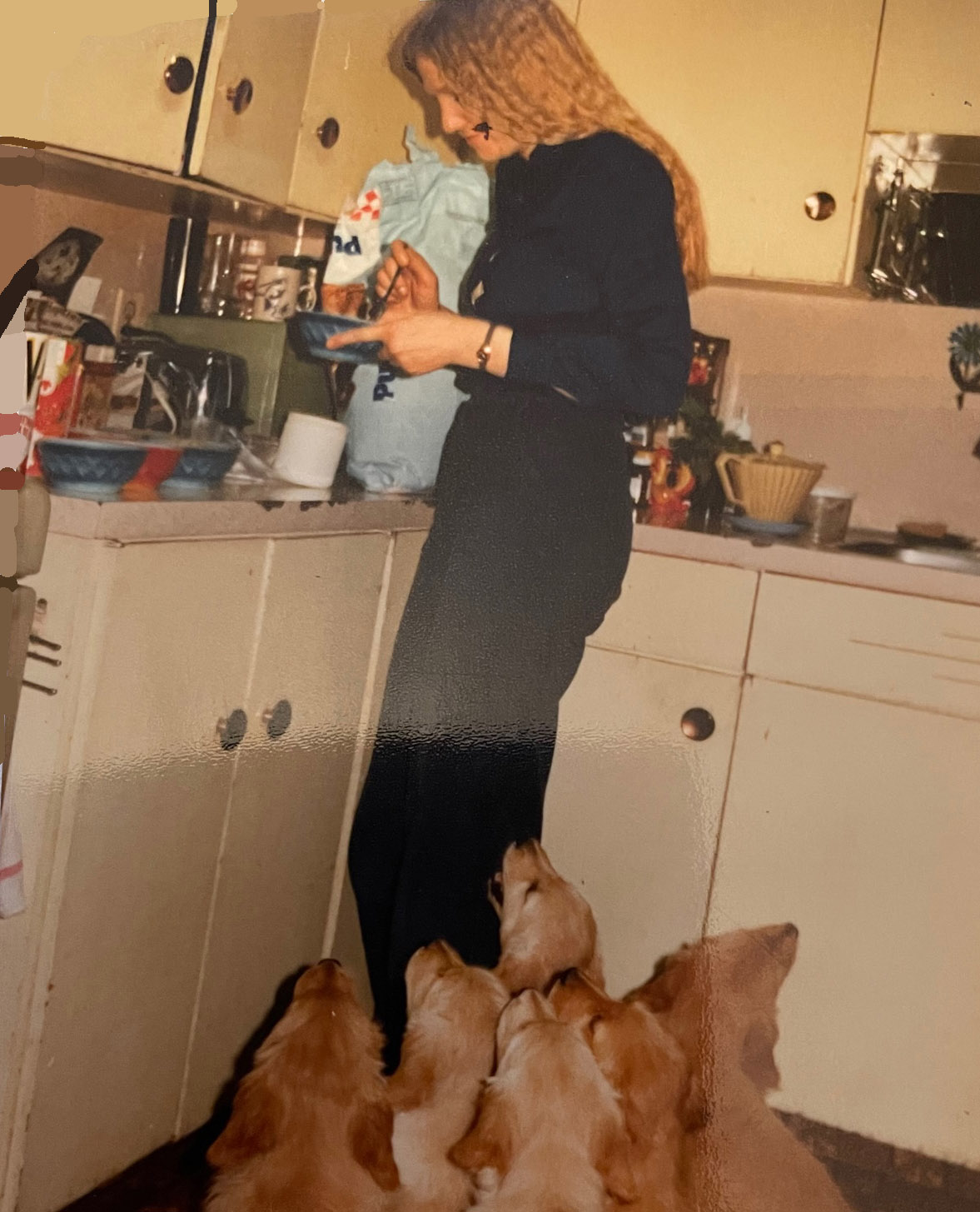 In Flint, she had a baby Racoon and Golden retriever, and when she and husband, Dr. Ron Clark, returned to Canada, they brought them both home. Ever mindful of her animals she found an area with other Racoons. On a camping trip with their dog, she set the Racoon free. There was a poignant moment when the Racoon looked straight at Cathy and then turned and took off. She said Rocky, her dog missed the Racoon so profoundly the she didn't eat for a week.
Ron and Cathy married shortly before he was offered his medical internship in Flint Michigan, where he worked a rotation every two months along with other Canadian doctors. On their return they took up residence for two years on a farm in Moose Jaw where Ron had a practice in town.
Cathy studying at the University of Saskatoon where she spent most of her time in zoology and biology. She worked in the animal room and the zoo where she raised animals, and volunteered at the SPCA. During that period she adopted a little malnourished squirrel monkey named Zimba that had escaped from the wild and was and missing a toe. Cathy took animals to school, domestic and wild, and every week she was on television to talk about a different animal. Three monkeys in seven years, a pigeon in the rafters, a coatimundi, a honey bear from South America and Casino, the horse she purchased with her first paying job.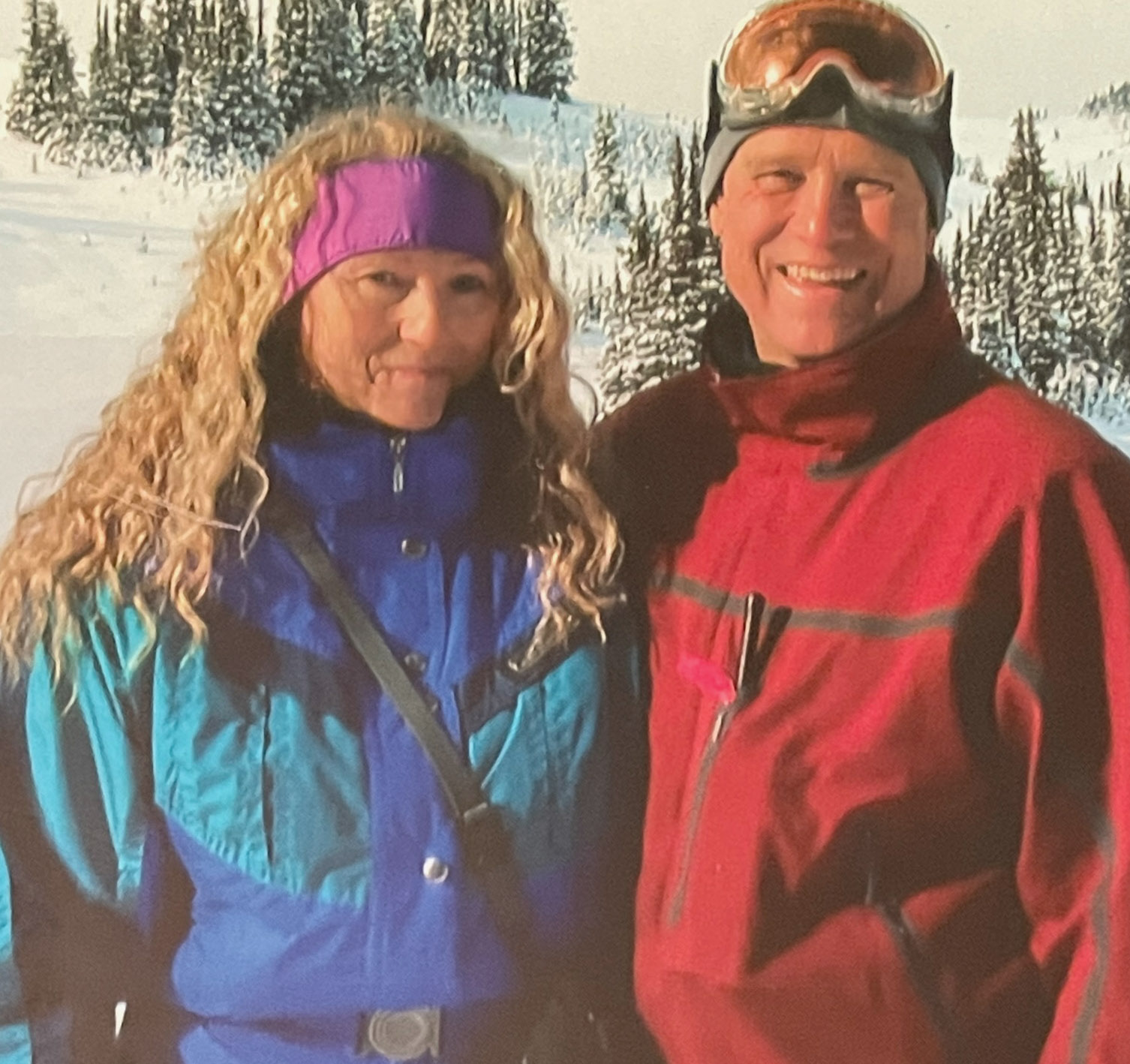 Cathy and Ron frequently visited Fernie to ski and on one trip Ron met Dr. Sparling East. Sparling invited Ron and Cathy to spend the night with him and Mary's as guests. By the morning Ron had been recruited to move to Fernie and join the Sparling East clinic.
I recall when they moved here, Fernie was still basically a mining town and this young couple was the talk of the town. For many of us raised in Fernie a fascinating aura of mystery surrounded Cathy, with her flowing golden locks, and Ron, the tall handsome doctor. We quickly heard about Cathy's love of animals and those with fur coats quickly discovered it was best to leave them at home to avoid a public scolding. This attribute further contributed to the mystique. In quick time she became known for her puppy school, her dog obedience classes, and her pet therapy visits at seniors homes and the Fernie Hospital's extended care unit.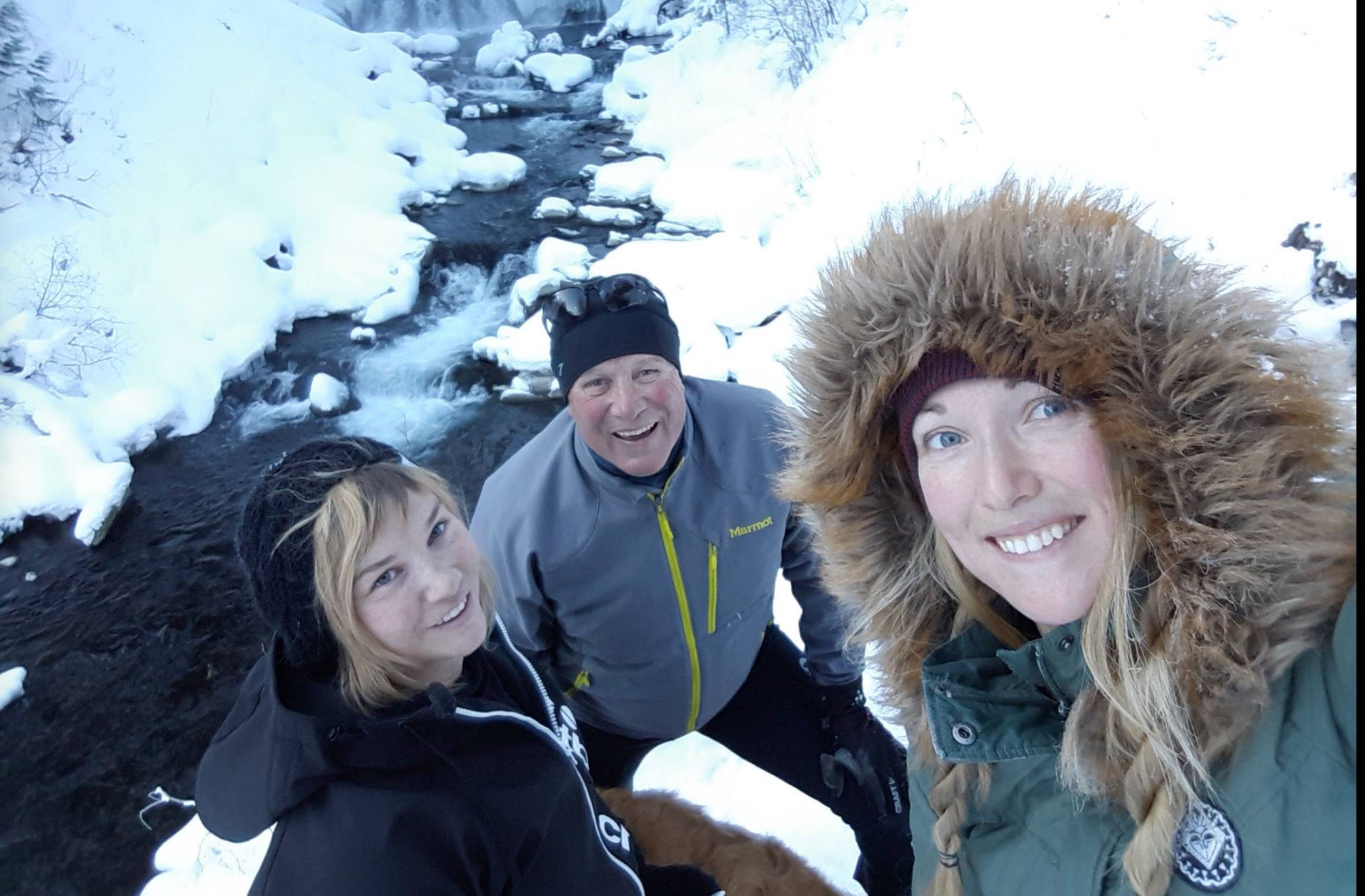 Cathy and Ron made a home in Fernie on an acreage and raised two daughters, Jamie and Ali.
Cathy continued to expand her knowledge about art and animals throughout her life. She became an accomplished spinner and weaver and spun hair from animals including muskox, bison, and cashmere goats. Cathy met Sioux Lakota Lizzie Ogle and was taught to do beadwork, traditional designs of medallion and strings. She continued working with dogs, grooming them and showing them in the dog show ring.
She laughs recalling her llama named Dahli LLama, who at times would hang out in their house. In one incident the llama ate Ron's 40th birthday cake and when trying to get Dahli outside she just spit on everyone.
Today Cathy is confronting a health battle that has put a halt to some of the work she has done in the past but, as with everything, she is facing it with a lot of courage and positivity.
I have had the privilege of meeting and interviewing many fascinating individuals from all walks of life. Many of them stand out for their accomplishments and careers. Cathy stands out not only for the many successes she has personally achieved but for the intensity of love that has penetrated her very soul.
To me Cathy Smith Clark defines Love. She shares her profound Love with her parents and siblings, husband Ron, their daughters Jamie and Ali, friends, beloved animals and with the World.
Cathy is a great example of a quote by author Brené Brown, "What we know matters but Who we are matters more".
By Mary Giuliano
Mary arrived in Fernie in May of 1953 and has lived here ever since, by choice, because she loves the Elk Valley and everything it stands for. Read more from Mary here.