On Sunday, June 24, I attended the get together of the citizens of Castle Mountain. The residents formed a work party in the early morning and then gathered to hear the good news that they have been approved by Firesmart Canada as a certified and recognized 2017 Firesmart Community.
The letter sent states that "By working together the residents of Castle Mountain have demonstrated what can be achieved through the strength of community. Well done! It is our hopes that this recognition offers inspiration and encouragement for your community to keep moving toward becoming FireSmart."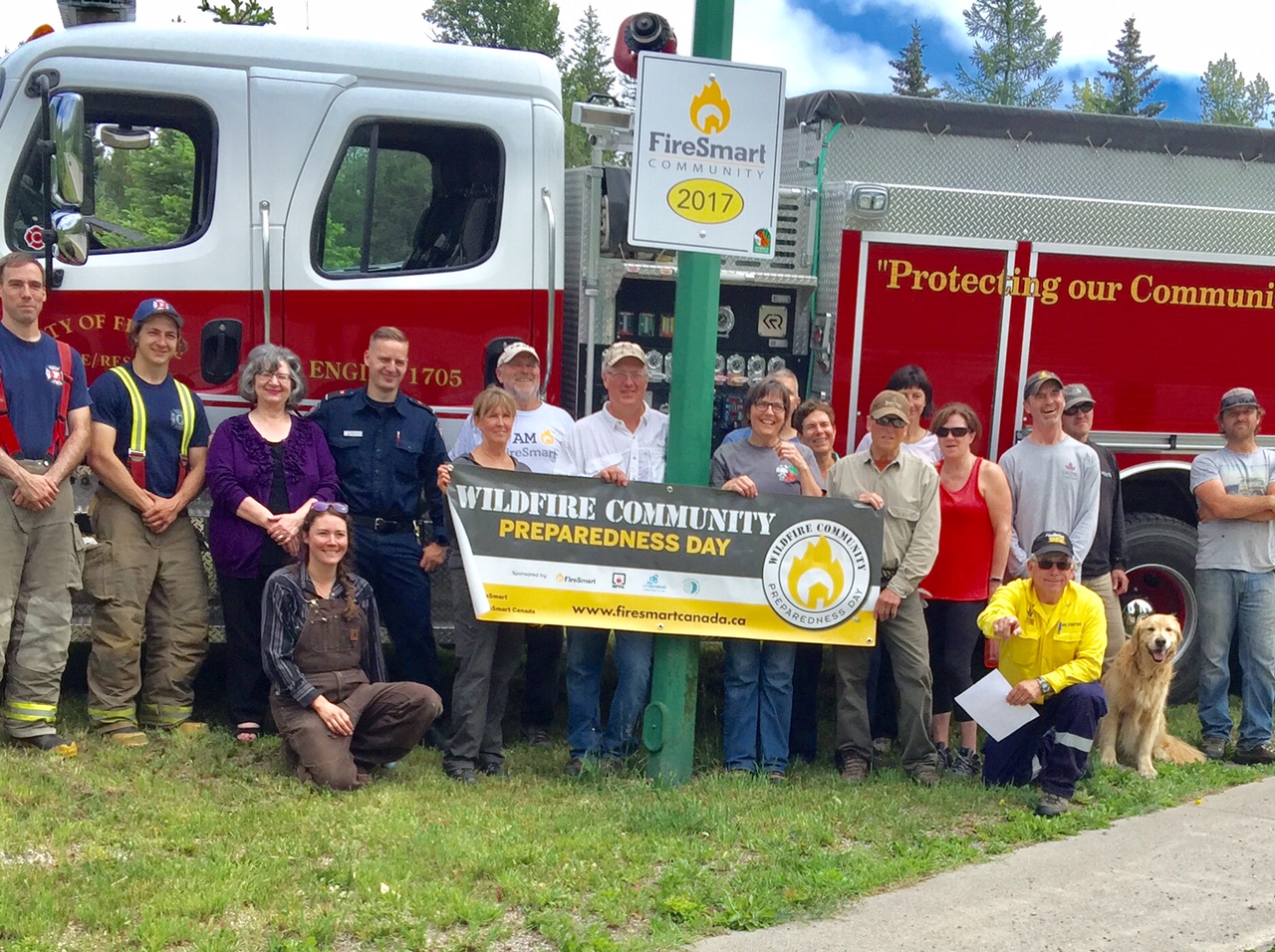 It went on to say that they would be contacted and presented with a Firesmart community sign to proudly display in the neighbourhood as a symbol of community achievement. And this is what the gathering on Sunday was also about. Alan Westhaver and Chief Ted Ruiter were on hand as were several of our superb firemen and many of the Castle Mountain residents who were working at removing fuel in the forest around the homes.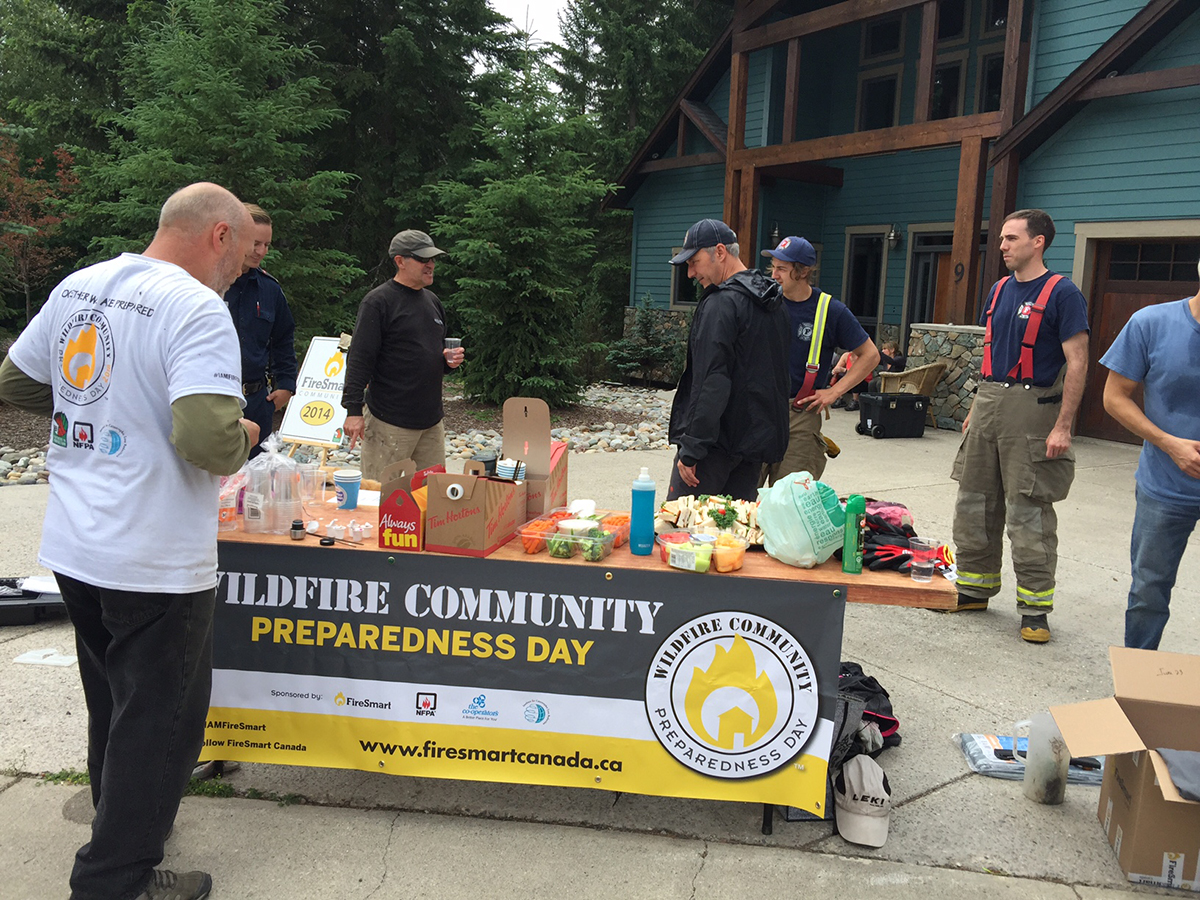 The letter was read out by Alan Westhaver and I was given opportunity to thank Alan, Chief Ruiter and his department and also the residents especially Jim and Lesly Catley who took the initiative to get everyone together to work towards this safety feature last year and who continue to work this year.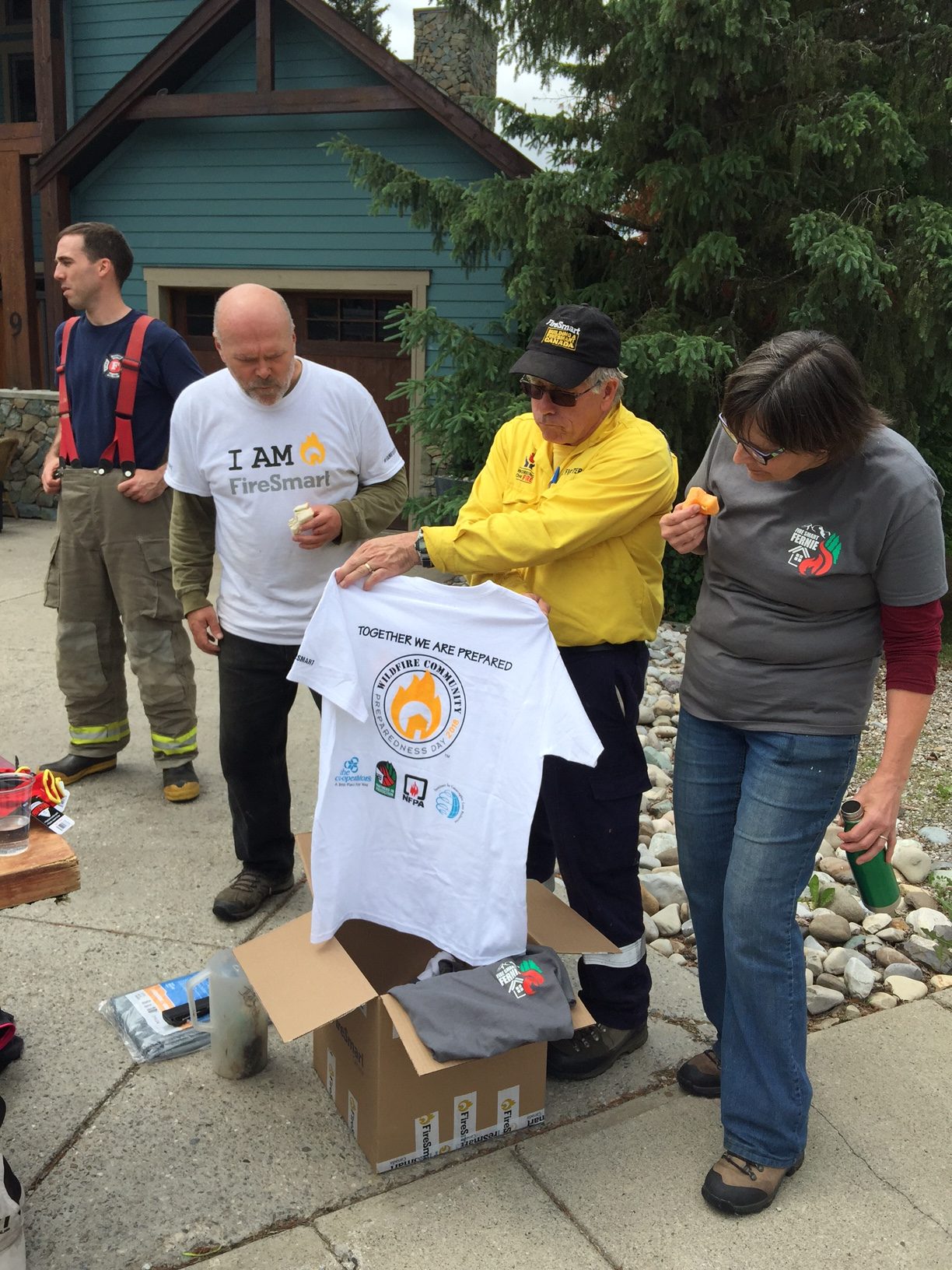 Chief Ruiter said although they assisted it is the residents that deserve all the credit for taking the initiatives and working towards the recognition program. They will now be applying for 2018 designation. This is the first community in BC to have this recognition and also told that Fernie is a leader in Canada with this work, Westhaver said another 11 other sections are following suit and soon all of the town and bordering areas will have opportunity to be recognized.
Congratulations everyone, you do deserve not only recognition but huge thanks for this initiative and for caring about our town. We are indeed grateful to you and others for understanding the risks and working towards mitigating them. Thank you.