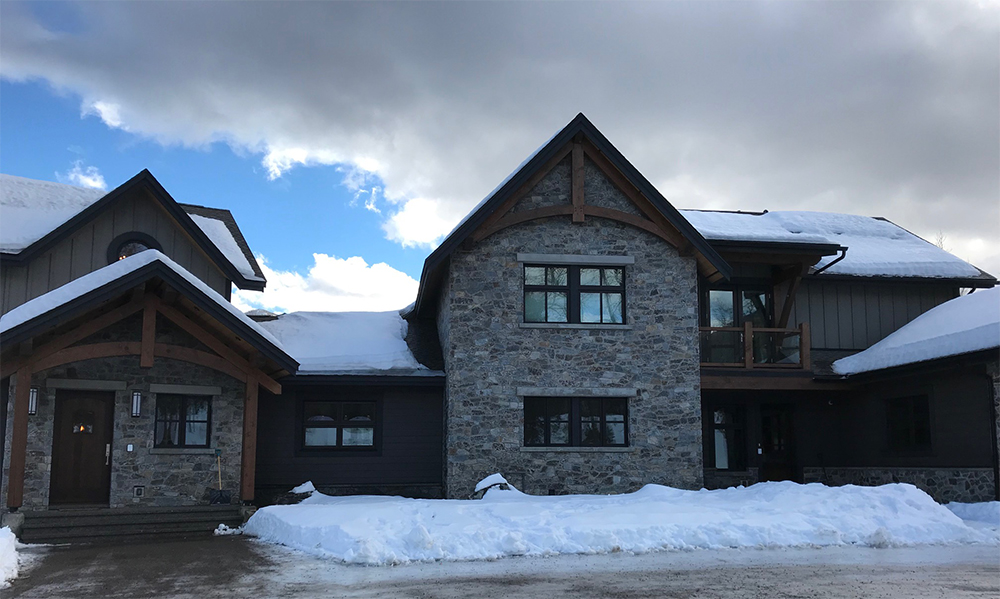 Several years ago I had a meeting with a couple of young men Kevin Dunn and Stacy Falk who told me of an exciting plan they had to build a lodge on a property they'd recently purchased.
The land is just between Fernie and Hosmer overlooking the Elk River and the plan presented and enthusiasm expressed had me impressed and supportive.
It took several years for this dream to become a reality as they faced hurdles and seemingly insurmountable odds due to no fault of their own but they persevered until in August 2018 the first phase was opened.
In February I was invited to attend an open house of the Lodge, the drive to the location is scenic as it vertically winds its way to a relatively flat acreage overlooking a spectacular mountain range across and a curving ribbon of river below. Whether you are gazing out from private rooms, common area or from outside decks the view is breathtaking.
Brooks Creek Ranch, named for the flowing creek nearby, is owned by Stacy and Joy Falk, and Kevin and Tracy Dunn.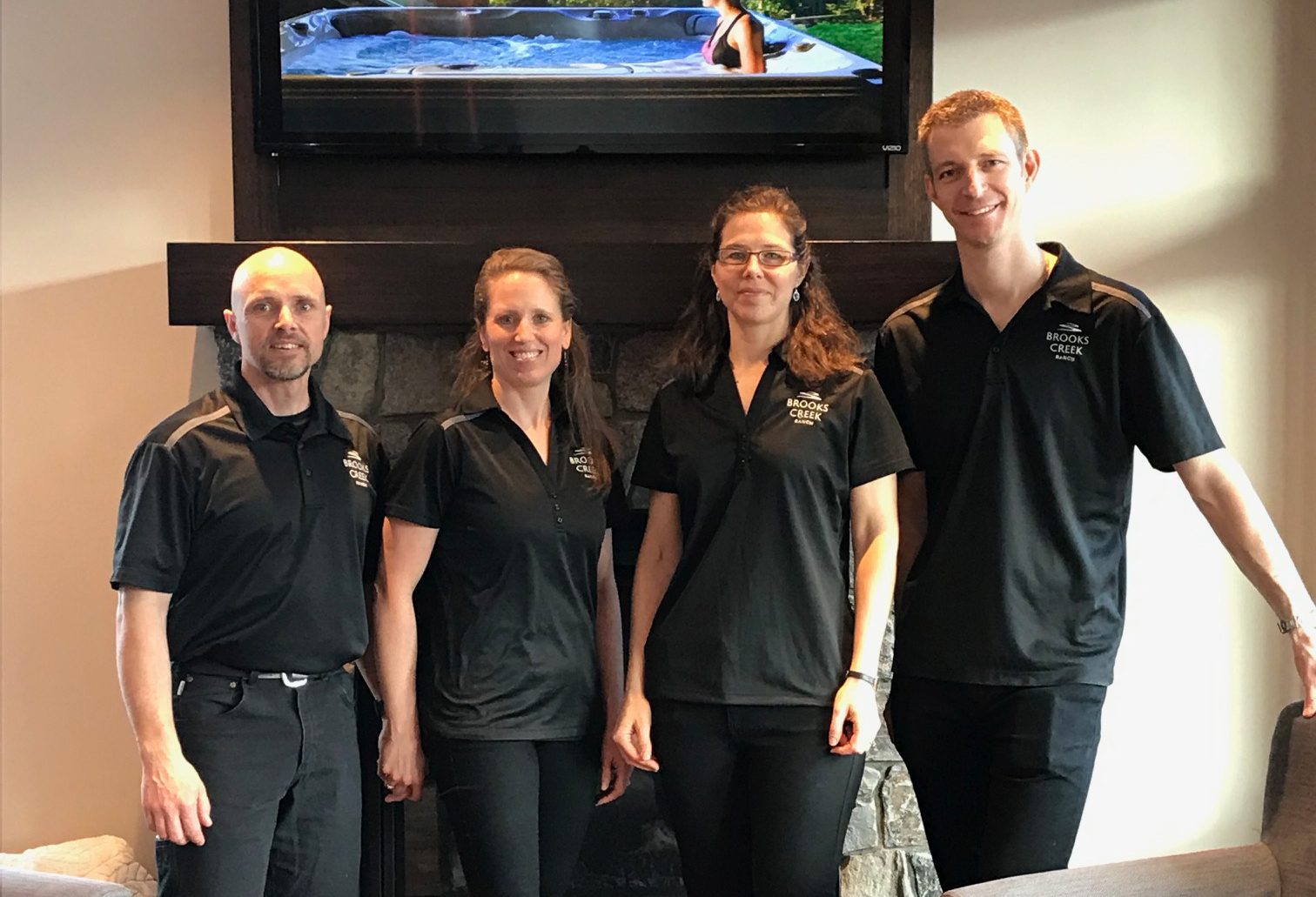 All four owners are personable individuals that make you feel at home instantly upon meeting them. In conversation I discovered they are originally residents of Calgary, Alberta. Stacy and Joy were married in 1996, and Kevin and Tracy in 1999. The Falk's and the Dunn's met through mutual friends and soon forged a close relationship in 2001. Stacy worked as a locksmith, transitioning into a construction role that would eventually take him and Joy to Invermere for his work on Insulated Concrete Form (ICF) projects. Kevin, Tracy and their children moved to South Texas, USA for Kevin's job with a software company shortly after the Falk's moved to Invermere; despite the separate moves the friendship remained solid. After several years in Invermere, Stacy, Joy and their two daughters accepted a new challenge in Niger, Africa, working for an international Christian school where Joy taught kindergarten and Stacy worked construction projects. During a trip back to North America in 2013, the two couples discussed an idea of getting into business together as Kevin and Joy both had a passion for hospitality and so an initial concept of an executive retreat facility was born. Familiar with the Fernie area they believed it could be the perfect location where "luxury accommodation, functional business space, and outdoor recreation could be blended together". Due to several unexpected changes over time, Brooks Creek Ranch widened the vision to become a place where families, couples, individuals or groups could experience luxury in an outdoor playground. Today, Brooks Creek Ranch is a completely off-the-grid green energy resort.
Kevin said, "That doesn't mean we are without modern technology. The technology that we utilize is very innovative. You will experience the Canadian Rocky Mountains in a new light; the idea of Brooks Creek Ranch was born from our desire to create an unmatched hospitality experience that combines adventure, luxury, and comfort."
The building has a total of four rooms, two King and two Queen Suites. Both Queen Suites are equipped with memory foam pull-out couches suitable for a single adult or child. Amenities include high speed wireless internet access, 55″ TVs, Netflix movies and hot tub. Each room is also complete with hair dryer, luxury walk-in showers and plush bathrobes.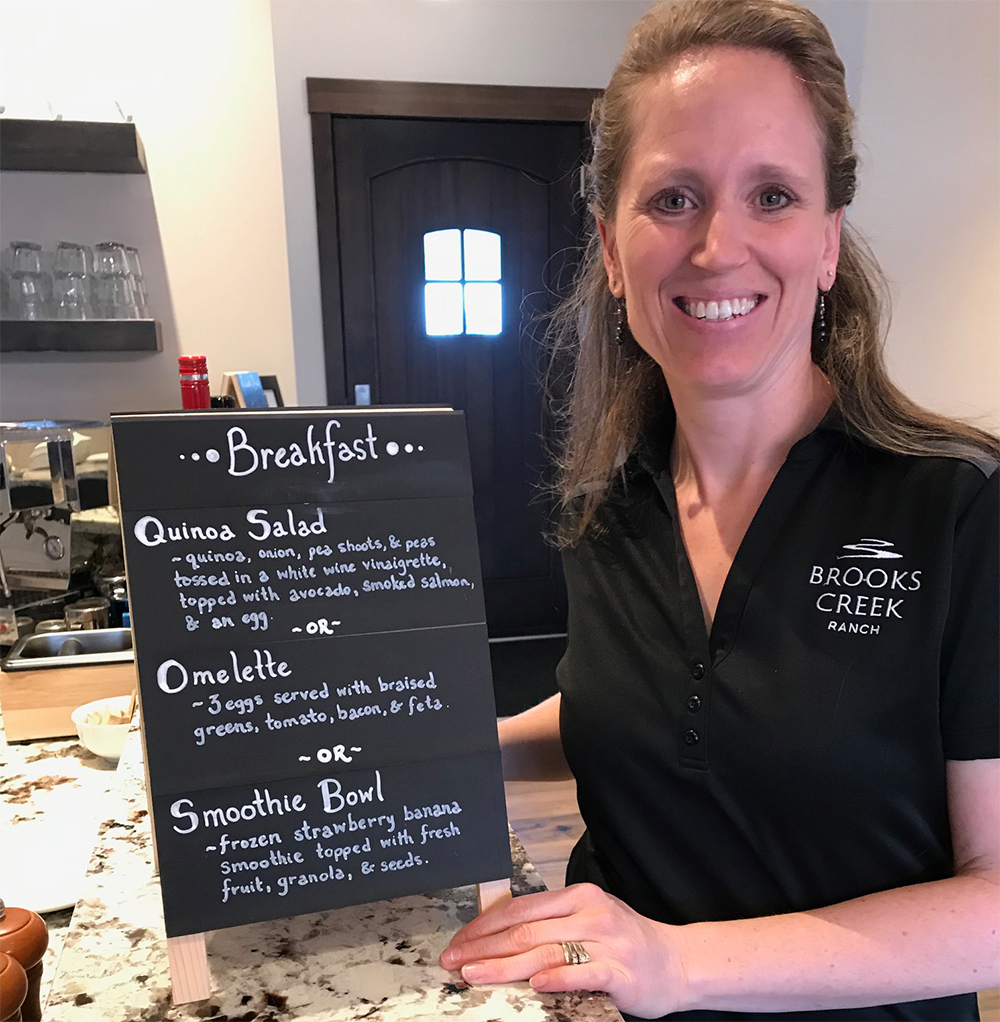 Breakfast consists of local and organic produce, with a selection of fresh fruits, baking, smoothies and house-made granola, or a seasonal main feature prepared by local celebrity Chef Barrie Elliot that can feature Cutter Ranch smoked bacon. As well organic coffee beans are ground fresh daily for the perfect cup of coffee, available in espresso style or French press. Fine teas, fresh fruit juices and local spring water are also available.
This Lodge is definitely a great place to host retreats for a day or longer for local businesses or for a weekend getaway for couples and families that want to enjoy time in natural surroundings. Activities are year-round from hiking, biking, fishing, kayaking and canoeing to skiing, fat biking, snowmobiling and snowshoeing."
Brooks Creek Lodge is truly an intimate space where luxury meets adventure. The owners emphasise environmental responsibility by focusing on green energy and eco-friendly solutions that includes solar and hydro-powered energy sources and reverse-osmosis purified local spring water providing a custom steel water bottle for every guest. Other comforts include natural, organic mattresses and ultra-soft organic hypo-allergenic Australian wool duvets.
Congratulations to the owners of Brooks Creek Ranch on this exciting new business.