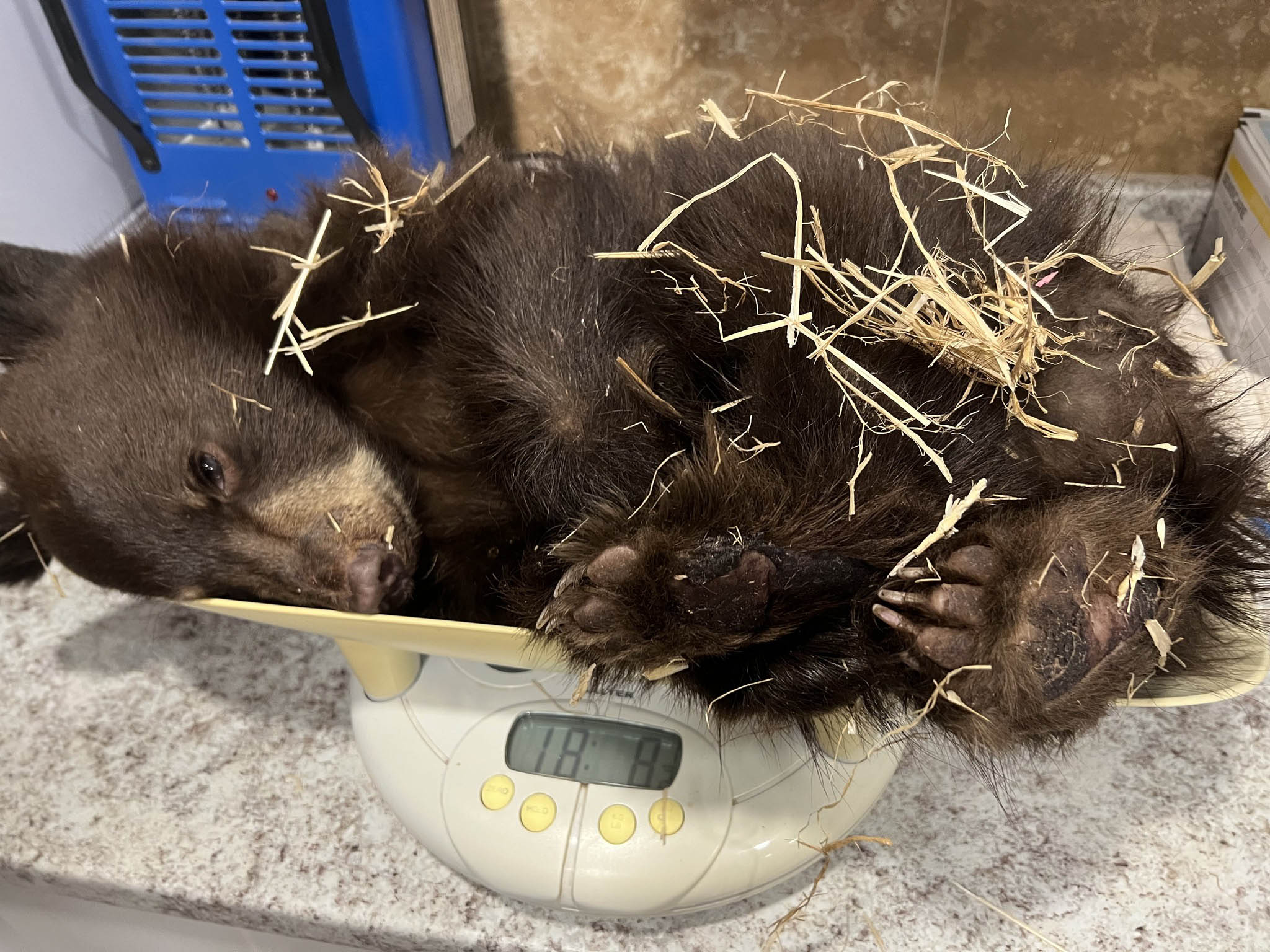 A little orphaned black bear cub was rescued in Fernie and sent to Northern Lights Wildlife Society (NLWS) in Smithers.
On Sunday, November 27th, Sara Mitchell posted, "Laying here watching Hallmark Christmas movies and this cute little fluffball takes a stroll through my yard. He is about the size of a 10 week old puppy and no mama in sight." Many thanks to Kim Balcom, a volunteer animal rescuer servicing the East and West Kootenay's, for rescuing the cub and facilitating the transfer to NLWS.
Sara commented, "Here is the little (very little cub) from my yard the other day. Safe and in the best possible hands."
The NLWS reported, "Today bear # 700 came through our doors! On the one hand that is a sad total, on the other hand it shows how much our services are needed and what a difference we made with your help! We received 2 bears today, one from Fernie the other from New Denver. In the picture you see the Fernie cub who weight in at only 18.8lb, the New Denver cub is very ill and we are not sure we can save him, his vitals are terrible and though he is bigger than the Fernie cub he is in much worse body shape, starving and dehydrated. Both bears are resting comfortably and had their first meal at NLWS."
Northern Lights Wildlife Society provides a shelter for orphaned wildlife with a safe and healthy environment to mature into adulthood, upon when they are released back into nature.
This is a great effort that saved the orphaned black bear cub from a certain death. Thank you to everyone involved!
Photo: NLWS