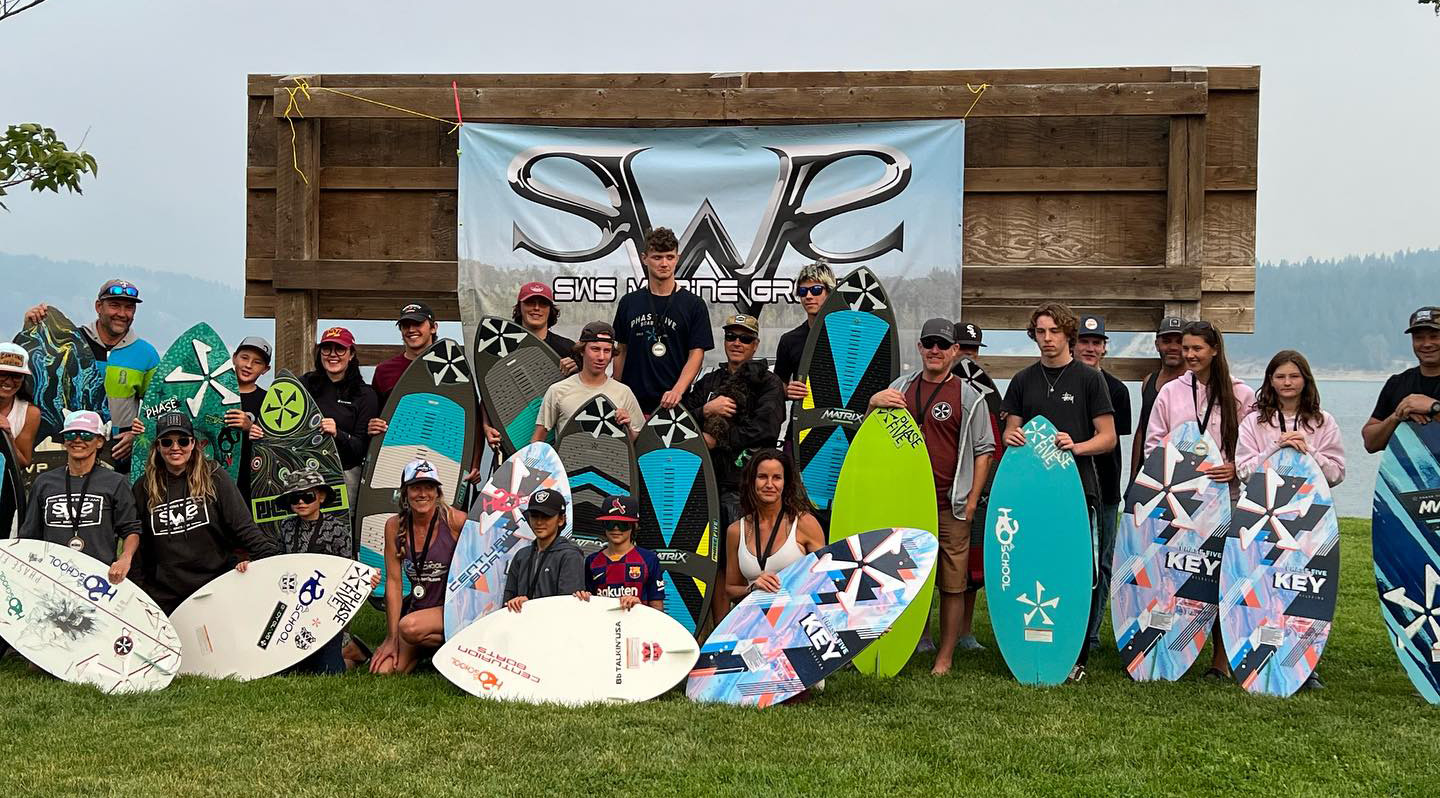 Nearly 40 competitors participated in the 2023 BC Wake Surf Provincial Championships on Saturday, August 19th at Koocanusa Village at Lake Koocanusa. .
"It was such an amazing day. We had a number of new competitors, an incredible team of volunteers, a great turn out from spectators cheering on the participants and a ton of fun," says Waterski and Wakesports BC Wake Surf Committee member Loree Duczek.
As the course was not visible from shore, video of all the runs was played on shore at Koocanusa Village so spectators could be part of the action. In addition, several boats lined the course throughout the day so spectators could watch the action live from the water.
The day kicked off with the Junior Divisions. In Junior Boys, Maxwell Abougoush and Alexander Abougoush took gold and silver respectively, while Casen Taylor and Nash Dubois tied for third. Morgan Eberhardt took Gold in Junior Girls. In Amateur Women, it was Carly Reitenbach taking gold, Olivia Sombrowski taking silver, Caylee Dubois taking bronze and Georgia Milne taking fourth. One of the larger divisions of the day was Amateur Men, with Reid Williamson taking gold, Bronson Schmidtke taking silver, Drew Constant riding to a bronze medal finish and Nick Jensen taking fourth in the Skim division.
In the Amateur Men's Surf division, Yanik Boudreau took gold while Grayson Stevenot took silver. Lisa Klassen edged out Christine Dubois to take the gold, while Jo Williams took home the bronze medal in the Masters Women division. Rob Ulrich of Calgary threw down a huge run in the Masters Men division for the gold medal. Jason Williamson and Matt Boehme took silver and bronze respectively.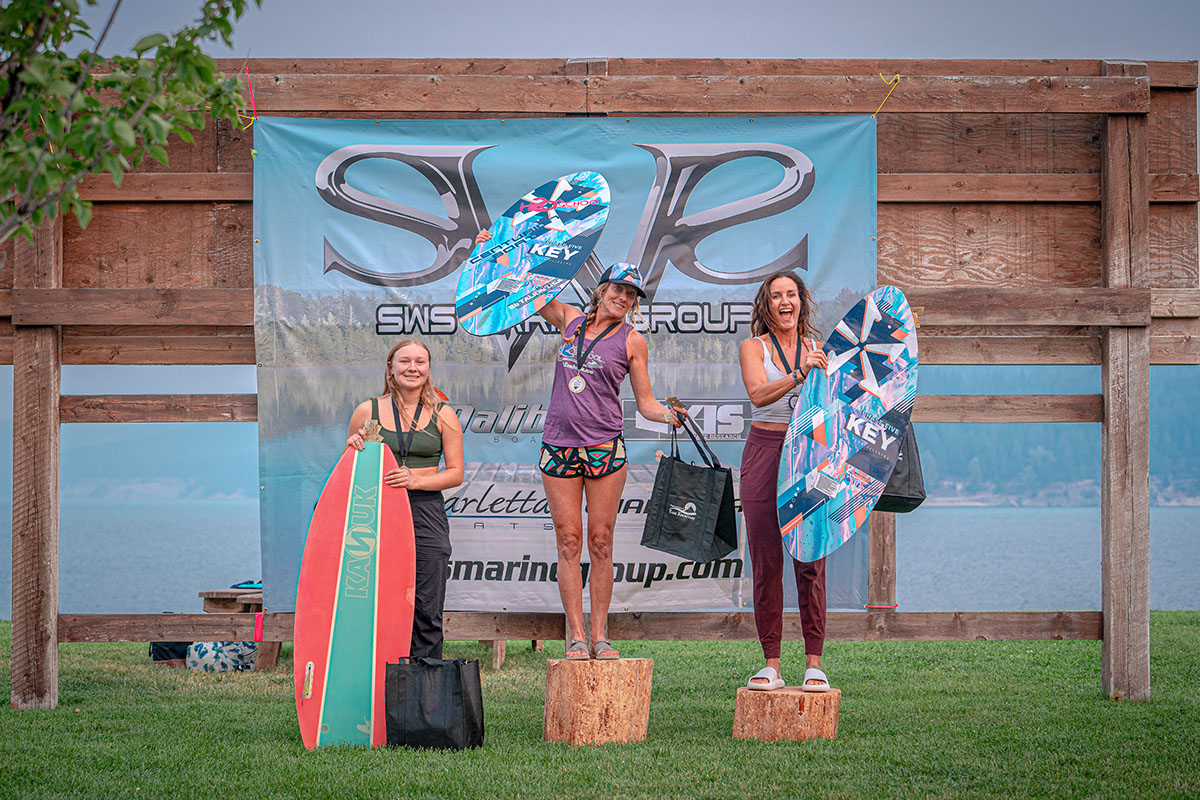 In Pro Women, Caroline Villeneuve showed consistency and precision in her gold medal run, while Jolene Allen captured silver and Jessalyn Svendsen took bronze. Caroline commented, "Nobody believed me when I said I was retiring from competitive wakesurfing…I guess you were right! I might not be on the World tour anymore, but I sure enjoyed spreading the stoke and the love for the sport during this competition. What a great event!"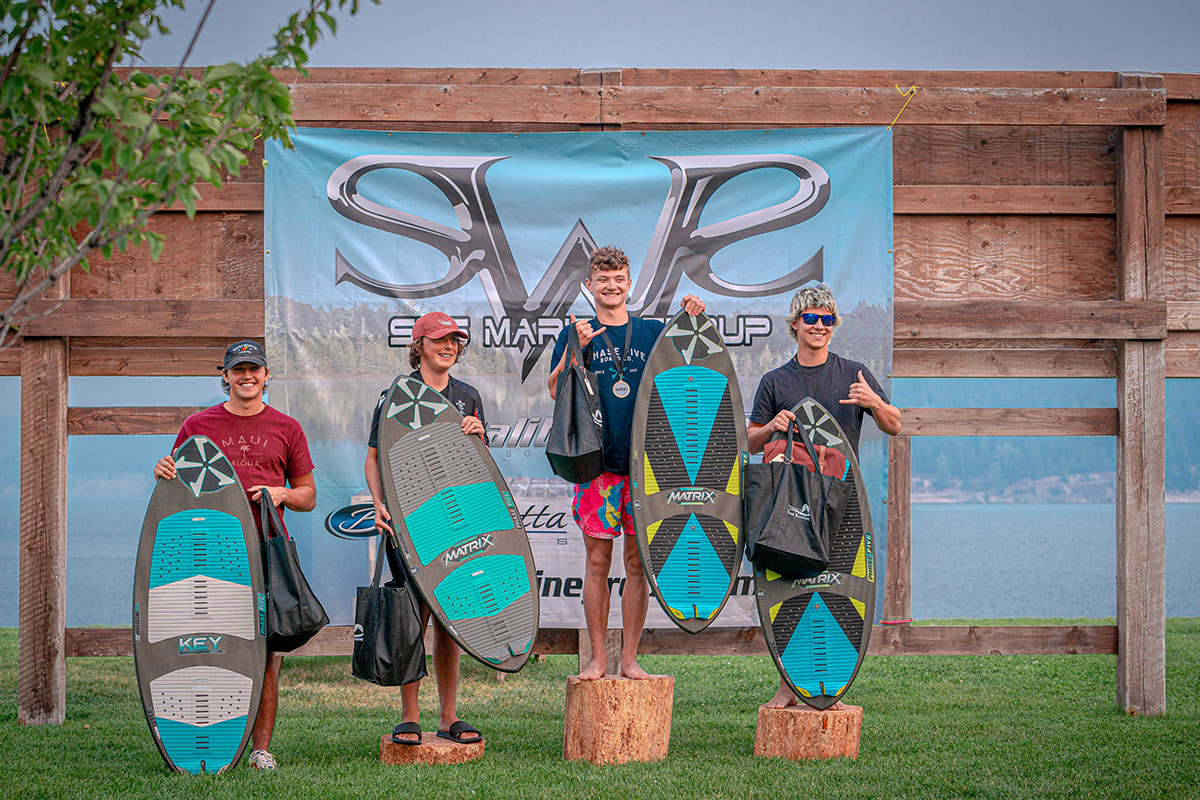 In the Men's Pro Division, Nikolas Sombrowski took fourth, while Kerry Williams landed his first 5-big in competition on his way to the bronze medal. It was a battle of the bros for first as brothers Ryder and Dagen Duczek put in two strong runs, with Ryder just edging out his brother by just 0.5 points to take gold.
"We'd like to extend our appreciation to all the sponsors who supported the event and made it possible," adds Duczek. SWS Marine Group was the event's title sponsor and in addition to providing the competition boat, took spectators out on the water to watch the live runs and ran boat demos throughout the day.