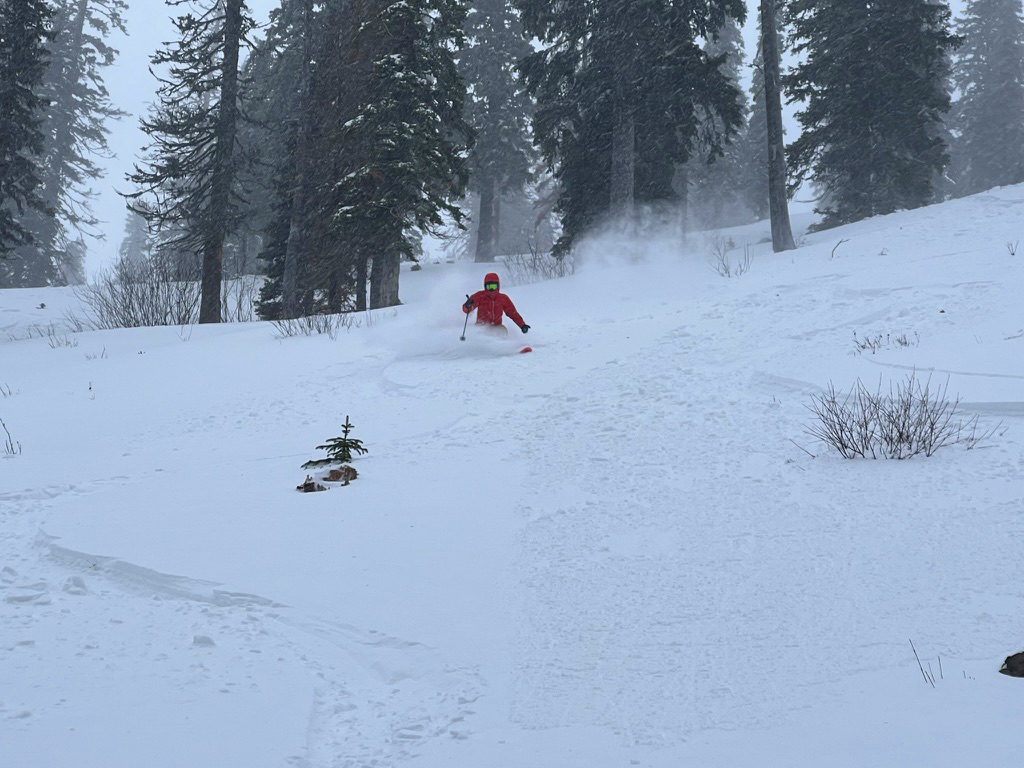 Saturdays opening was another classic as a major storm moved in late Friday and delivered a powder filled day. Regardless of the high winds and blowing snow the turnout was high and people rode the mountain until the lifts stopped spinning.
Opening day is a great reminder of why many of us live here, skiing is our primary passion!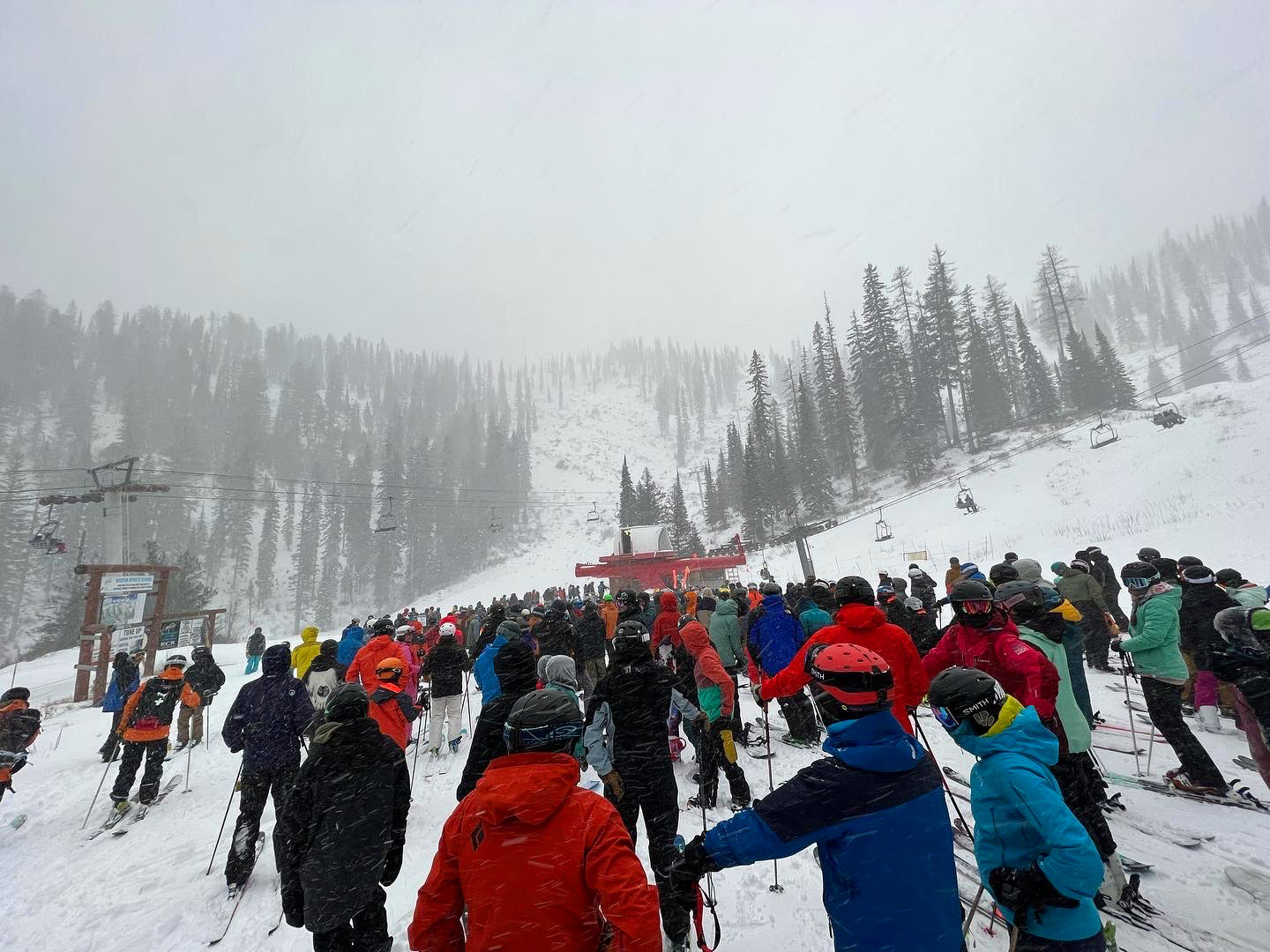 The snow was a creamy 30cm's on top of a dense base. Fresh tracks were plentiful with Siberia, Timber and Currie Bowls open-Currie closed early due to winds and increasing avalanche hazard. The Elk Chair was also loading skiers.

Today was also a special day for a Fernie legend!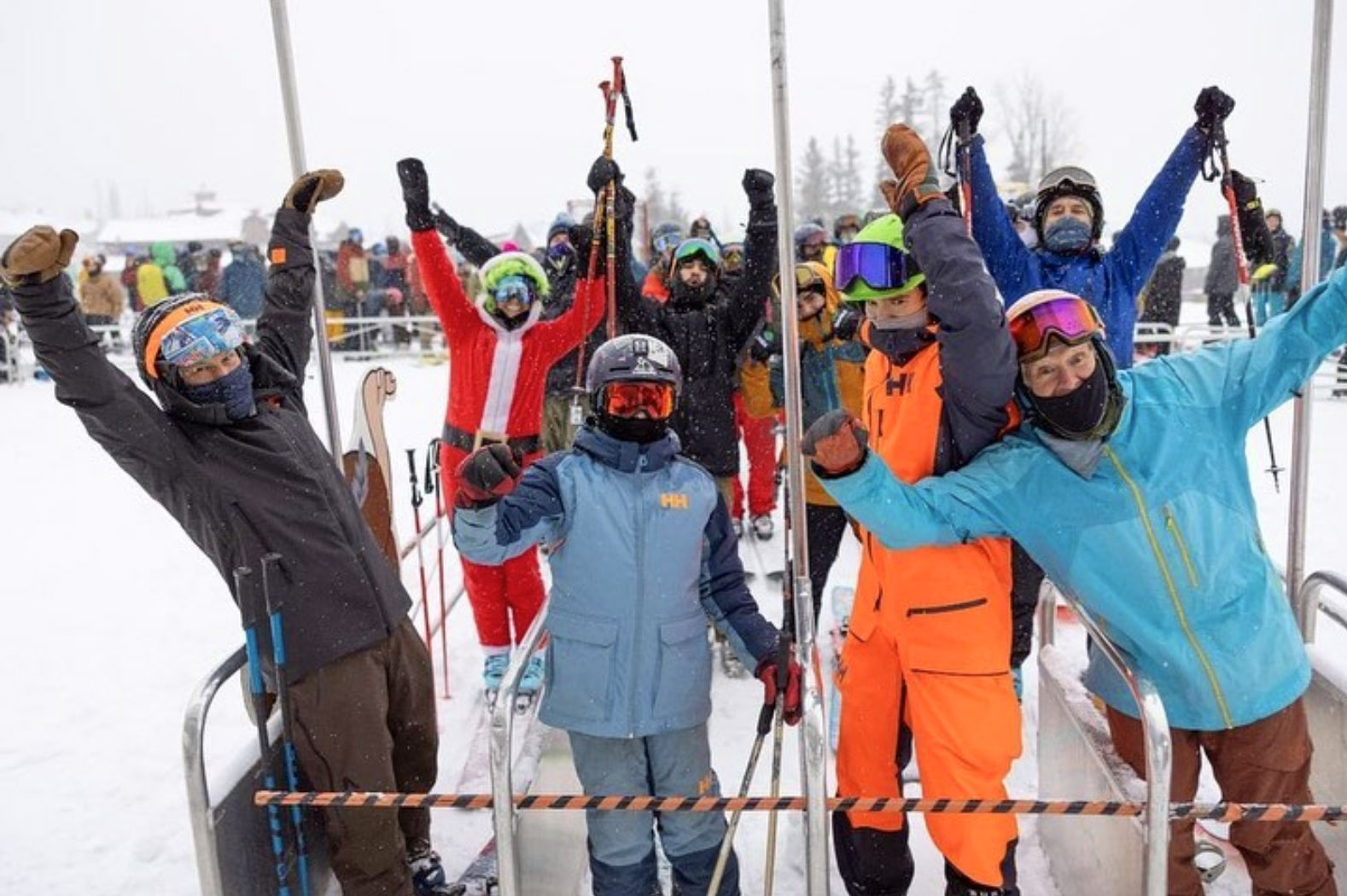 Greg "G-Money" Barrow (far right), founder and inspiration at the Edge of The World Board shop, celebrated his 21st consecutive First Chair on Opening Day! 21 years is super impressive and it didn't come easy, every year he tents at the base of the lift. And his reign is threatened by one-off keeners. G commented that he's legal now, he's 21!
Early season conditions do persist with many natural hazards, so do ski conservatively, and the storm has created high avalanche risk.
Let the fun begin!