The recent mild weather systems that blew through Western Canada have left little snow in Fernie. The intense rain washed away a lot of the snow in the mountains. Prior to this we endured two weeks of extreme lows.
As a result the snowpack avalanche hazard potential is looking bleak with complex layers of frost and crust.
The Morrissey snow pillow data shows amounts are below normal. See the snow pillow data as of Monday: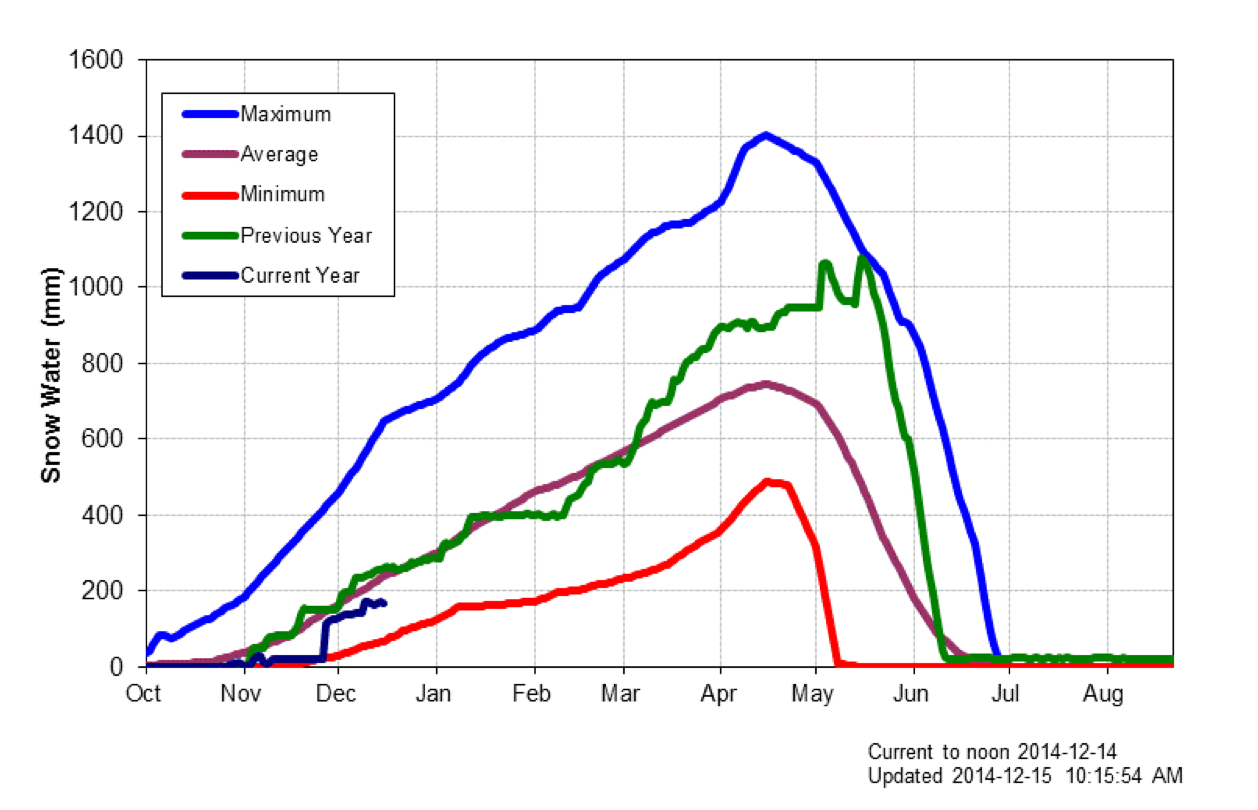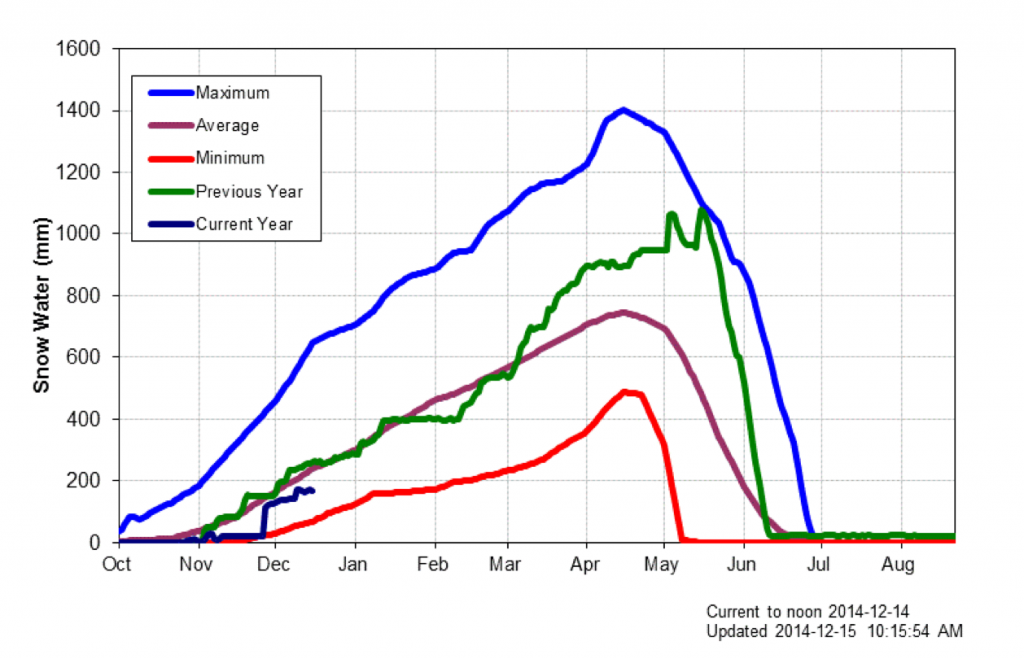 With winter ahead, there's time to build up the snowpack and offer great recreation. I'm told the snow currently is really good above 7000ft.
Presently only the snowbikers appear to be enjoying the snow conditions. The XC ski trails are washed out and while the lifts are running, conditions are marginal.
Our kids will be out of school next week and will need some fresh snow to play in. Lets get the Griz working for us!