Fernie owes its existence to the start-up of the local coal mines in 1897 and the arrival of the Canadian Pacific Railway in 1898. Filled with closely spaced wooden buildings and surrounded by the forests of the Elk Valley, Fernie has been threatened by fires throughout its history. In the early days, due to a lack of resources, bush fires routinely burned uncontrolled and small fires in town could quickly escalate into catastrophic events.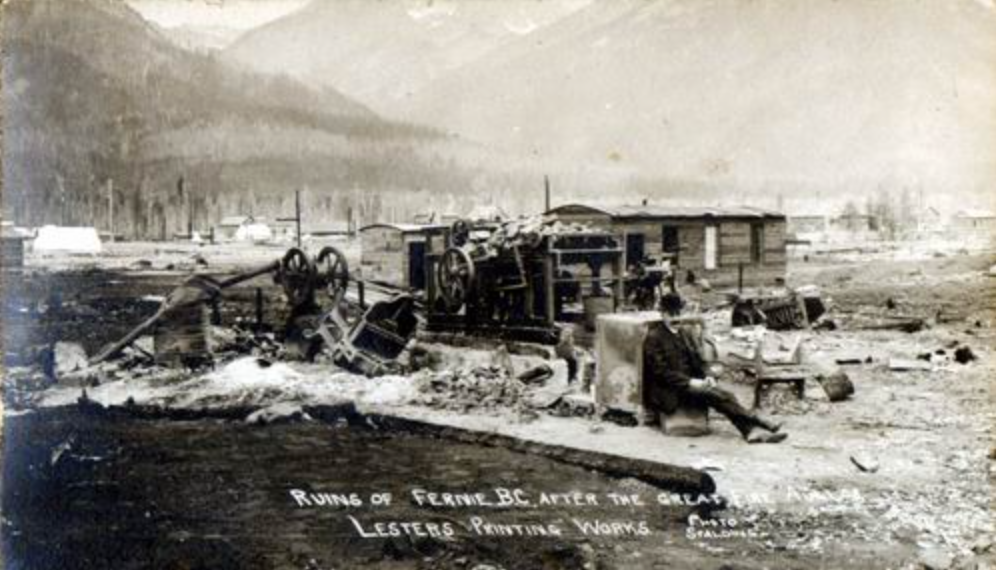 Fires have taken lives and destroyed property, but they have also focussed community spirit. Following each fire, the community has rallied together to rebuild and make Fernie even stronger and better than before. Much of what you see today in Fernie is a result of these disasters.
The young town of Fernie's first major fire reduced the business section to ashes in four hours. From these ashes rose a "fireproof" downtown and the newly incorporated City of Fernie.
In the early morning hours of April 29, 1904, at Richards General Store, a small, unnoticed fire quickly grew and spread. With no alarm to call out firefighters and a lack of pressure in the water mains, it was difficult to contain. The chemical fire engine worked well until the only person able to operate it was overcome with the smoke. Fortunately no lives were lost, but by morning, the entire business section of Fernie was gone; sixty-five buildings along six blocks of Victoria Avenue (Second) and Baker Avenue (First) valued at almost $500,000 (1904 dollars).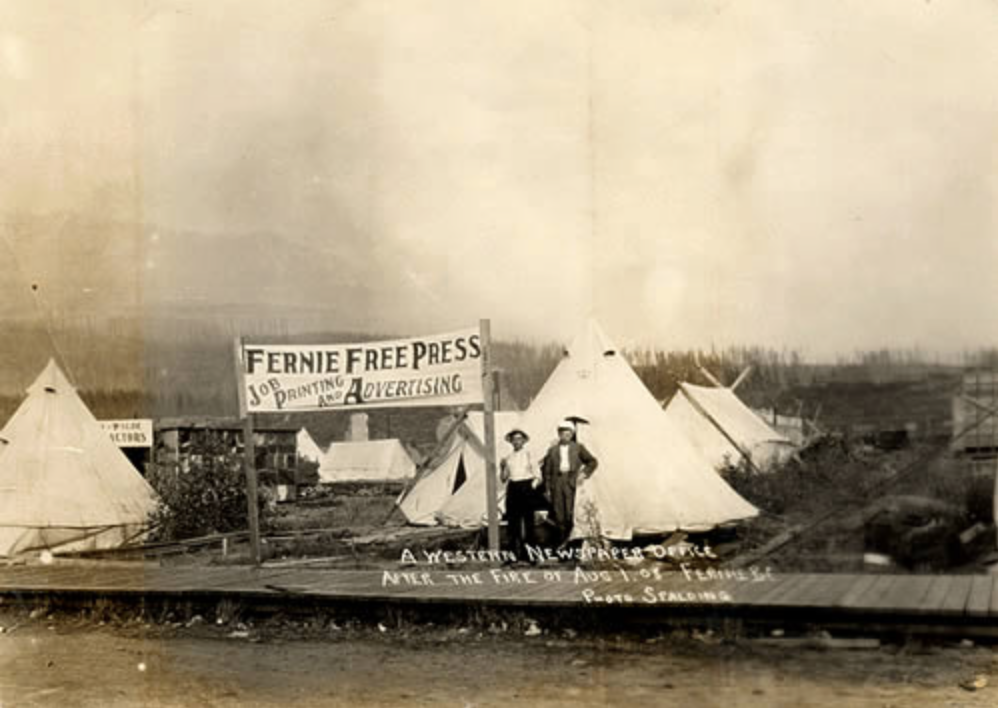 It didn't take Fernie long to recover. The Board of Trade met the next day in the Fire Hall. Discussions of widening Victoria Avenue and resurveying lots led to the ongoing topic of incorporation. Spurred on by the spring fire, the city of Fernie was incorporated July 28, and the first municipal election took place August 19.
In the following months, businesses were rebuilding along the newly widened Victoria Avenue. Larger, more permanent buildings, many constructed of brick, stone and concrete, began to appear. Water and fire systems were upgraded. The city and its inhabitants were justifiably proud of their new and improved city centre, but four short years later, nature would return to see how "fireproof" Fernie really was.