"The towering peaks of the Sisters, bathed in the amber glory of the setting sun; the long, serrated crest of the Lizard Range which dams back the sunbeams till they seem to flow over the ridge as yellow water over the apron below a millpond." – 1907 Fernie Free Press Souvenir Edition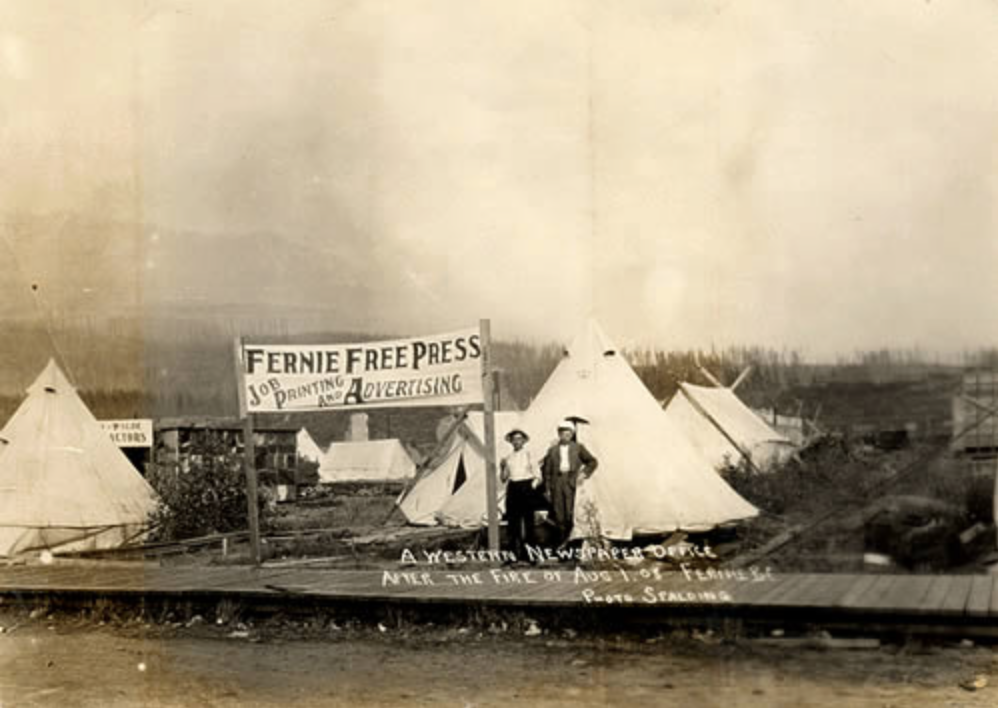 For at least a hundred years, visitors and residents have admired the beauty of Fernie. They have come in search of a simpler life, natural beauty and in many cases because of the snow. The landscape is enduring and the town below beckons people to stay and enjoy the view. From just about anywhere on 2nd Avenue, in historic, downtown Fernie, there is a sense that there is time to stop and admire the view.
Perhaps it is the presence of the historic buildings that takes visitors back to a simpler time that has survived to present day. Constructed of brick and stone, there is a charm to these buildings that seems to echo of times passed and a heritage that is not lost on many that take pride in the town today . It is rare to find a town like this one, where parking violations aren't enforced because there isn't an enforcement officer. Most visitors feel like they've uncovered a secret, a memorable place with ambience and character that is worth tucking away and coming back to when there's more time.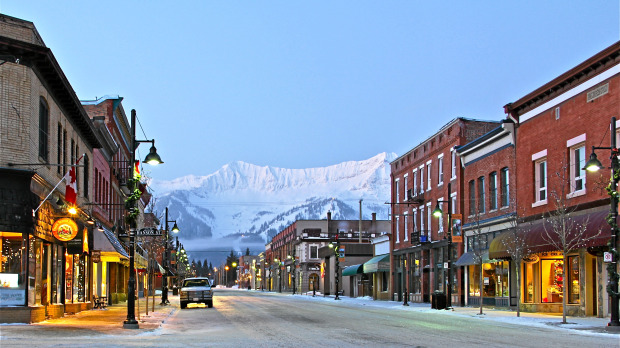 On 2nd Avenue, there is little reason to drive. There is pleasure in taking time to reach a destination and arriving when you get there. Like many small towns, historic downtown Fernie is on its own schedule. And people adjust to the town where there are only three traffic lights.
"People talk of Fernie time, generally, it's 15 minutes after standard time which is nice because it gives me more time to get where I'm going," says Jason Josey, who moved to Fernie two years ago, but in the scheme of things, he's a newcomer. Josey, 26, is part of the new breed of twenty-somethings that are arriving in Fernie. He is a historical researcher and writer who came to Fernie because of a job opportunity. Although he'd skied here for almost 15 years, like so many weekend warriors, he didn't get to know the town until he moved here. Since coming to Fernie, Josey has noticed how friendly the town is, and how easy it is to become known because the town is small. Originally from Lethbridge, Josey admits he loves Fernie.
"I admire the architecture. I've seen historical photos of people walking down 2nd Avenue and those buildings are there," says Josey. He appreciates being able to walk to work and likes the sense of community here, where people have lived together for hundreds of years. Those people have a vested interest in the future of Fernie and through the times, they have come together and supported each other.
Perhaps it is the enduring quality of the buildings that tells the story of the town best. The buildings, that were constructed shortly after the 1908 fire that devastated the town, reveal the determination Fernie's survivors. Seen with the right eyes, these buildings tell as much about Fernie as the people that have called Fernie home for almost a century.
Many of those first residents were attracted by the abundance of coal. The area's beginning dates back to 1897, and with the arrival of the Canadian Pacific Railroad in 1898, mining coal began in earnest. Opposite the CPR tracks the new town of Fernie took shape. The first Fernie was destroyed by fire in April 1904 and again in 1908, in less than 90 minutes, the town was reduced to smoldering ashes. This event was to characterize the citizen's resolve and determination to carry on .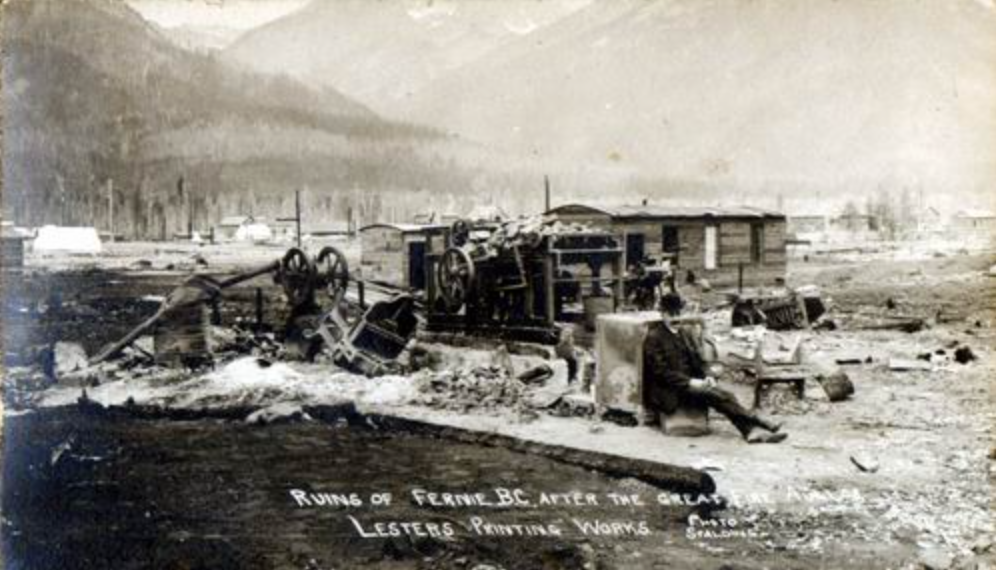 During the depression, Ella Verkerk remembers Fernie with no frills. A place where houses weren't repainted because there was no money and yet, Verkerk remembers the wide open spaces, yards where you could have bonfires and roast pototoes. Every night, it seemed there was a bonfire and kids made their own fun.
Verkerk was born and raised in Fernie and left for the big city to pursue job opportunities. She returned 14 years later because she'd always had a soft spot for Fernie. She later married and started a family. Verkerk now has three grandchildren and a lifetime of memories in a small town.
"Fernie is still small, it's not as commercial as Banff yet," says Verkerk. "People want to get back to the easier life instead of the rat race of the cities. Blink your eyes and you're through town," says Verkerk with a smile.
Travellers passing through have a glimpse of how things once were and at least from the faces of the buildings downtown, how much things have stayed the same.