The construction of the NEW feature adventure in Fernie this year has just started at Fernie Alpine Resort. This summer along with the Mountain Bike Park Fernie will offer a 4 ZipLine and 16 element Aerial Playground, making Fernie a true one stop shop for summer adventure. Each tour features a training session and up to three hours of Tree Top fun!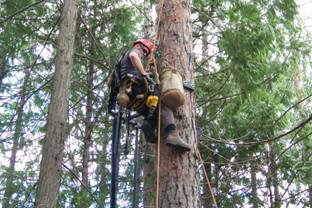 Along with the new Aerial Playground & Rippin Zipline Fernie Alpine Resort's summer program also includes activities such as the Mountain Bike Park, Hiking, Mountain Top Lunch, Sightseeing, and Tennis.
Visit Fernie for its Preview Weekend on June 23/24 – Official Opening Date is Friday June 29th.
Related posts: