Posted by admin in : Wildsight ,

add a comment
The Transboundary Environmental Coalition has called for a halt to new mines in Canada's Southern Rockies.
In light of recent charges brought against TECK under the Fisheries Act for fish deaths resulting from the failure of their selenium treatment plant in 2014, the Flathead Wild Coalition is renewing their call for a halt to new coal mines in BC's Elk River Valley.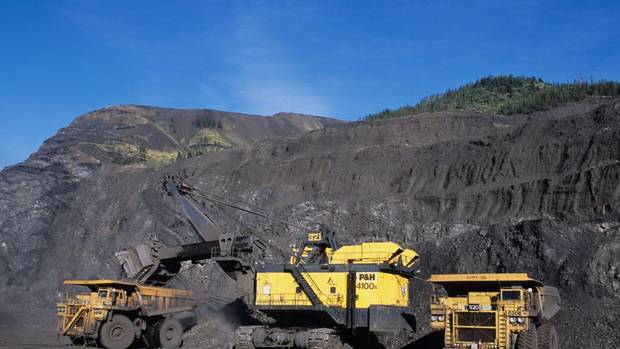 Selenium levels in the Elk River watershed continue to be a serious threat to fish populations not only in Canada but also in the Koocanusa reservoir and the Kootenai River in the United States.
Despite more than three years of operations at West Line Creek, Teck's treatment process has still not safely solved the selenium problem from that mine. Selenium-leaching waste rock dumps at all five of Teck's Elk Valley mines continue to grow – and selenium levels in the Elk River and downstream continue to increase.
"Teck must do more to make sure selenium levels downstream of waste rock dumps are safe for fish," said Ryland Nelson, Wildsight's Southern Rockies Program Manager, "and we hope Environment Canada will continue their enforcement actions to push Teck to fix their water pollution problems."
Meanwhile, expansions at four of Teck's five open-pit coal mines in the Elk Valley have recently been approved by the BC Government and three new mines from other companies have been proposed, with more exploration ongoing.
"Without a proven, reliable selenium treatment method, increased mining in the area is unthinkable," said Nelson, "it is time for the BC Government to stop entertaining new mines"
Selenium levels in the Elk River currently far exceed BC's water quality guidelines. Levels in the Koocanusa Reservoir, which spans the border, have exceeded US Environmental Protection Agency criteria.
"Excessive selenium levels, which have been found in fish tissue on both sides of the border, threaten reproduction and cause spinal and gill deformations in trout and other fish species," said Ric Hauer, Professor of Limnology at the University of Montana. "Absent effective treatment, selenium is expected to continue leaching from waste rock dumps for generations."
"The BC Government needs to step up and do much more to defend clean water and the world-class wildlife connectivity and habitat in the region," said Candace Batycki, from Yellowstone to Yukon Conservation Initiative, "instead of just approving more and more mining."
BACKGROUNDER:
The Elk River Valley, and the adjacent Flathead River Valley in the Southeastern corner of British Columbia, are part of a critical connectivity corridor for wildlife along the Rocky Mountains that spans across the national border. Large open-pit coal mines and unsustainable logging practices threaten not just water, fish and other aquatic species, but connectivity and habitat for grizzly bears and other mammals. The Elk and Flathead valleys are an important part of the larger Crown of the Continent region that includes the Waterton-Glacier International Peace Park.
Flathead Wild is a coalition of six Canadian and U.S. conservation groups: Canadian Parks and Wilderness Society – BC Chapter, Headwaters Montana, National Parks Conservation Association, Sierra Club BC, Wildsight, and Yellowstone to Yukon Conservation Initiative. The groups are working to permanently protect B.C.'s Flathead valley, long recognized as the missing piece of the adjacent Waterton-Glacier International Peace Park and World Heritage Site. They are calling for a national park feasibility study in the southeastern one-third of the Flathead, and a Wildlife Management Area in the rest of the valley and adjoining habitat.
For more information visit www.flathead.ca
Posted by admin in : Wildsight ,

add a comment
"There's a crack in everything. That's how the light gets in." Leonard Cohen
I'm walking down a freshly cut logging road and the day is dark with clouds hanging to the valley bottom. They seem to go on forever. I'm looking around for light, because there seems to be enough dark these days, with the US election gone so very wrong, with our own governments continuing to move ahead with energy schemes that drown valleys and doom land and water.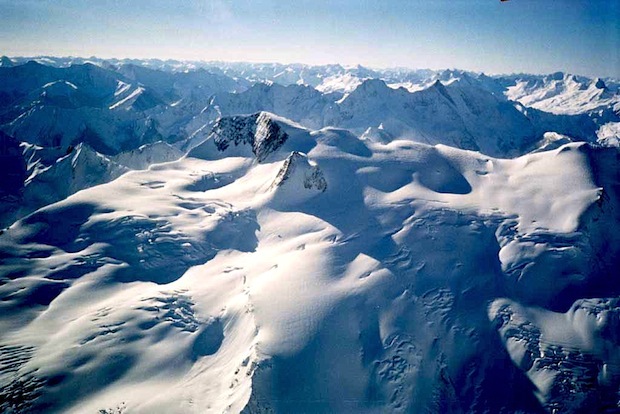 But there is light—we create it together—and we must keep moving forward, fighting for the things that are important to us.
Together we've won some hard fought victories this year. Thank you for all of your support, for your time, energy and donations. Because of you, the federal boating regulation to protect the Columbia River has finally been enacted after more than a decade of persistent advocacy. The Jumbo Glacier Resort is slowly being relegated to a nasty piece of history. Logging plans in the Flathead and elsewhere have been modified to maintain critical wildlife corridors. And more kids in the Columbia Basin have gotten outside to learn about the wild in their backyards than ever before. But we've still got a long road to make lasting change.
Please donate generously to keep the wild in our lives—to create the kind of change that will be felt by our grandchildren.
As people who value wilderness, you and I are incredibly fortunate. Look around. In the Kootenays, we enjoy a place recognized globally as one of the best opportunities to maintain intact and connected wild ecosystems. It's a giant responsibility in the face of so much looming darkness, but it's up to you; it's up to all of us to work together to keep the wild in our communities, in our families and in ourselves.
Change begins at home. It begins here and now.
Will you join us by making a donation today? Help us provide refuge from the storm for people and creatures. Get out and engage with the beauty that surrounds us. Be a light in the dark.
For the wild,
John Bergenske, Conservation Director, Wildsight
p.s. All the best of the season to you and your family and friends.
Posted by admin in : Wildsight ,

add a comment
The Wildsight Community EcoGarden is the lucky recipient of one of a hundred and fifty, '150th Celebration Gardens' being distributed across Canada – by the Canadian Garden Council in collaboration with Vesey's Bulbs of PEI – in celebration of Canada's sesquicentennial in 2017. Containing 1000 tulip bulbs, the international symbol of friendship and an enduring symbol of our national ethos of kindness and hospitality, the 150th Celebration Garden is a terrific way to say "Happy Birthday" to Our Home and Native Land.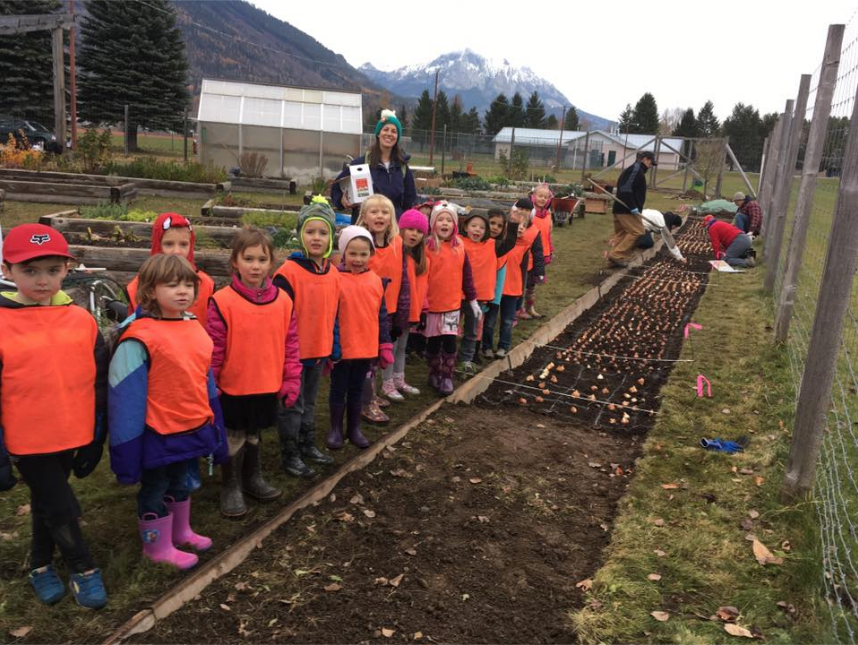 The garden, consisting of 500 red and 500 white tulip bulbs, generously donated by Vesey's Bulbs of PEI, wereplanted on 26 October in the Community EcoGarden in Prentice Park. Everyone, from seniors to school children and the public participated in the planting ceremony as Fernie makes preparations to celebrate Canada's 150th birthday next year.
"We feel very fortunate," said Dawn Deydey, Wildsight EcoGarden Founder, "to have received one of these Gardens." The Canadian Garden Council's 150th Celebration Garden program received more than 400 applications.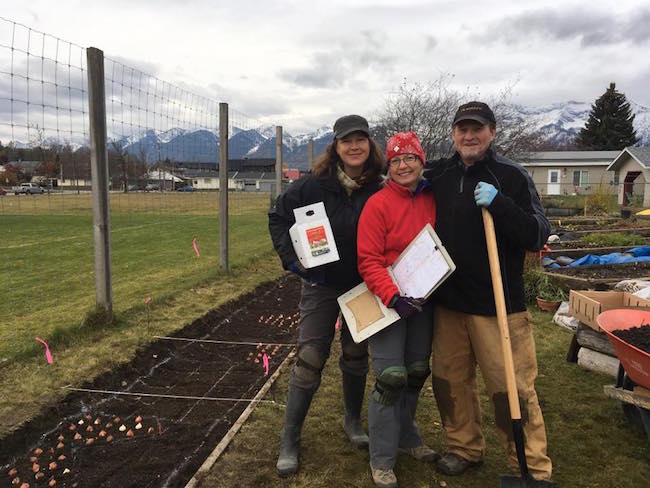 The EcoGarden, and the other 149 gardens planted across the country, will be symbolically linked to a Flagship 150th Celebration Garden Promenade, consisting of 25,000 tulips also donated by Vesey's, to be planted this fall and bloom next spring adjacent to Niagara Falls, one of the great natural wonders of the world, and one of Canada's largest gateways for visitors to our country.
The Community EcoGarden will also be featured on Canada's Garden Route.
The Wildsight Elk Valley Branch would like to thank Jean Marchi and Brian Gray for their continued commitment in planning and preparing the garden, and Valley View Contracting for their support in developing the garden space. To see the spectacular pictures of the planting party please visit our EcoGarden on Facebook.
This heartwarming program was made possible by: Canadian Garden Council, Vesey's Bulbs, Canada Post, Canadian Nursery Landscape Association, Niagara Parks Commission, GardenMaking magazine, Landscape Ontario, Ontario Garden Council, Baxter Travel Media, Enterprise Canada, Gardens BC, Québec Gardens' Association and VIA Rail Canada.
Posted by admin in : Wildsight ,

add a comment
The BC Government continues to approve extensions and entertain new open pit coal mine proposals in the Elk River watershed, an integral part of the Southern Rockies wildlife corridor. Last week, Teck's Baldy Ridge extension was approved, opening up new mining areas for Teck Coal's Elk View operations. The Elk Valley provides core habitat for Rocky Mountain wildlife and is part of the critical connectivity corridor connecting the wild Flathead Valley to Banff-Jasper National Parks.
While this new mine extension is included in the modelling for the Elk Valley Water Quality Plan (EVWQP), a mandated plan to reduce selenium levels in the Elk River, it raises the question: how much more can this already stressed system support without compromising fish, wildlife and human health?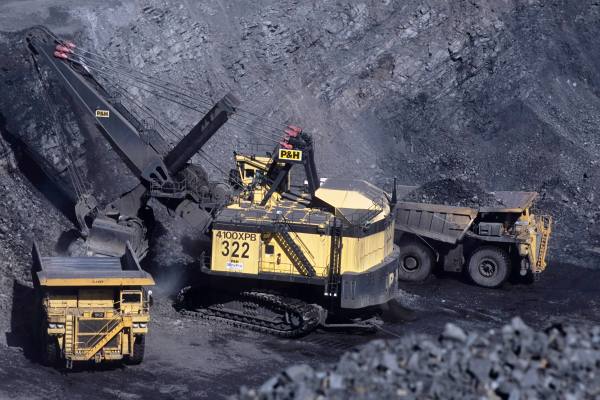 The existing mining operations in the Elk Valley are struggling to meet the targets set out in the EVWQP. Meanwhile, the Province continues to entertain an ever growing list of new mine proposals: Bingay, Crown Mountain, Loop Ridge, Tent Mountain, Michel Head, Crowsnest Pass Coal, the Elko Project and South Hazel. It's time for the BC Government to create a balanced land use plan that protects wildlife habitat.
The present course of development puts wildlife at risk and threatens the globally significant Rocky Mountain wildlife corridor.
Tell Premier Christy Clark that we need a balanced land use plan for Canada's Southern Rockies that will ensure healthy wildlife populations into the future.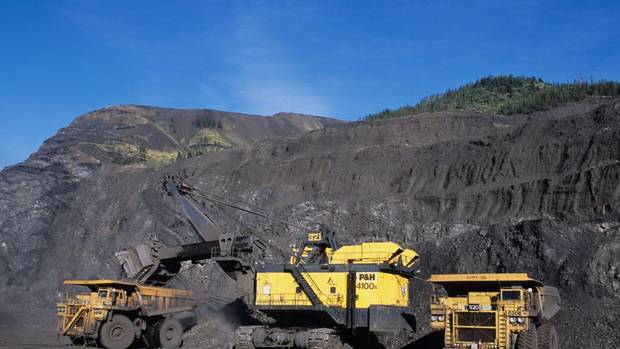 Posted by admin in : Wildsight ,

add a comment
The BC Auditor General's audit of compliance and enforcement of the mining sector is strongly critical of the BC government's failure to address environmental concerns in the Elk Valley. Selenium pollution has been accumulating over the past hundred years. While the problem has been recognized for well over a decade, the province's failure to take action has allowed selenium levels to significantly degrade water quality and impact fish and wildlife. Yet, while the selenium levels continue to rise, and the waste rock piles – the source of the issue – continue to grow, several new mining proposals and expansions are being considered.
The province must take action to restore ecosystem health in the region by addressing the water management concerns and securing intact landscapes. No further development should be allowed that would increase selenium levels. Existing mines must be regulated and the Elk Valley Water Quality Plan standards enforced for reducing existing pollution. The results of water monitoring should be available to the public. Wildlife Management Areas should be created and a national park designated in part of the Flathead River Valley in order to ensure the long term health of the region's wild ecosystems.
The Auditor General warned of the environmental liability for taxpayers if mining companies cannot cover cleanup costs. This is particularly relevant in the Elk Valley with the planned reliance on water treatment plants that must be operated in perpetuity. The government must require sufficient bonding to ensure that required treatment systems continue operating into the future without public funds.
Posted by admin in : Wildsight ,

add a comment
Pizza, Beyond Recycling and a Tiny Home: An Interview with Dawn Deydey by Lindsay Cuff
Dawn Deydey is Wildsight's coordinator for Beyond Recycling, a action-oriented sustainability program for kids in the Columbia Basin. She won a Canadian Hometown Hero award in 2013 for all of the amazing work she does in the Elk Valley to create a thriving community based on an environmental ethic. She is a roller derby girl and lives in a tiny home in Fernie, BC with her son and ukulele.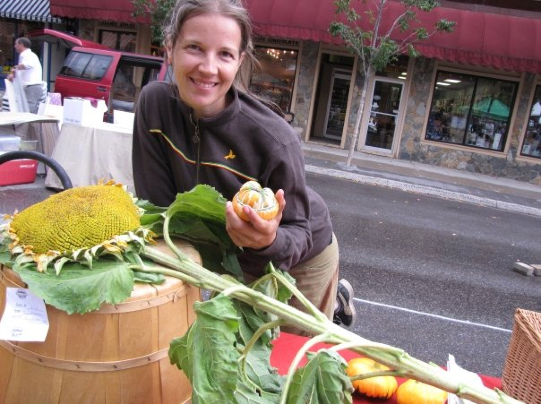 Lindsay Cuff: Hi Dawn. So, what is Beyond Recycling and what motivated you to want to launch it in Fernie?
Dawn Deydey: Beyond Recycling has a great story, which is all connected to pizza (by the way, it was started in 2006/07, so next year will be our 10th anniversary – wow!). So, the BR program was created by the Rocky Mountain Flatbread Company at their first location in Canmore. They wanted to have a positive impact on their community, so they created multiple school programs focusing on sustainability. They got funding to expand their program from Y2Y (Yellowstone to Yukon Conservation Initiative) and chose to expand to Fernie (because they had family here).
We took the framework that the Rocky Mountain Flatbread Company created and adapted it. We took their 12 page description of Beyond Recycling and turned it into a 20 lesson manual and tested it in two classes in one elementary school in Fernie.
We also had two other programs we brought into two other schools in Fernie: Zero Waste at the High School and Eco-Entrepreneurs at the Fernie Academy. These other programs were also incredible. With Zero Waste, the kids took fryer oil from the ski hill, turned it into biodiesel in the high school lab and then fueled the ski hill loader with it. That ran for three or four years. With Eco-Entrepreneurs, we helped the students create and run an eco-friendly business. We made soup for two years and then soap for two years after that.
LC: Wow, that's amazing! So you're obviously a do-er. Someone who gets in there and tries to create change on a real down to earth level. I actually had the privilege of visiting your tiny home recently. Tell me about it! What are the dimensions? What do you love about it? What's challenging about it?
DD: The Nest (our tiny home) is 10×20 feet, so 200 square feet, plus two lofts upstairs. I love the tiny house for many reasons: it is so cozy and has forced me to simplify, which has led me to a lifestyle that allows me to spend more time doing what I love. The challenging part of living tiny is there isn't much space for storing gear. All the bikes, skis, winter coats and summer toys all need a place to go—and that can be tricky in a tiny home.
LC: I imagine! Do you think it's important to celebrate Earth Day?
DD: You would think that every day is Earth Day at Wildsight, but there is something special that happens when we can get together as a community to celebrate the earth. Earth Day celebrations allow us to connect, feel grateful for what we have, and hopefully inspire action.
LC: I like that. We can often get caught up in what's wrong and forget to step back and connect, feel grateful and be inspired. Thanks, Dawn. You are a very inspiring woman and we're lucky to have you on the Wildsight team.
DD: Thank you!
Posted by admin in : Wildsight ,

add a comment
On March 10, Prime Minister Trudeau and President Obama will be sitting down together at a special state dinner to discuss issues important on both sides of our shared border.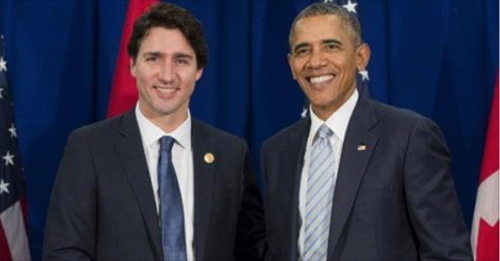 This is an incredible opportunity to advance the campaign to protect the Flathead Valley and the Crown of the Continent, and get large-landscape transboundary conservation on the radar for both our heads of state.
Take action to help make sure transboundary conservation in the Crown of the Continent gets on the agenda for this meeting!
Many years ago, Obama spoke of the importance of the region on the campaign trail before he became president, and former Prime Minister Jean Chrétien's federal government had begun efforts to enhance protection in the early 2000s. In the face of a changing climate, now is the time for renewed commitment to protecting the internationally-significant wilderness values of this region.
With the upcoming Centennial of the US National Parks Service and Canada's 150th anniversary in 2017, now is the time for our countries to show their joint commitment to conservation in this magnificent landscape.
Advance protection for the Flathead here.
Posted by admin in : Wildsight ,

add a comment
It seems B.C. governments and municipalities are beginning to see the light through the smog: A difference can be made to stop climate change. Wildsight believes it's time for the industries in the energy sector to show the same leadership and focus on making a change.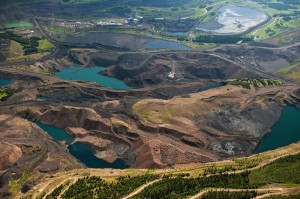 "Governments, municipalities, and citizens choosing a clean future is a great start, and we're excited about the difference that will be made," says Megan Walsh, Wildsight's Climate Solutions for the Kootenay Program Manager. "Now, right here in our region, industries such as the Elk Valley Coal Corporation can seize the opportunity to show leadership and create a worldwide industrial climate change model."
The provincial government is getting ready to pass its Carbon Tax legislation, and has pledged $1 billion over four years to fight climate change. As well, 113 BC municipalities (including Fernie, Cranbrook, Kimberley, Golden, and Elkford) have signed on to the B.C. Climate Action Charter – a pledge to become carbon neutral by 2012.
"But these efforts from governments and individuals only go so far," says Walsh. "Industry must acknowledge their contribution to provincial and global emissions, and steps need to be taken to reduce their impact."
According to a November 2007 study by energy foundation The Pembina Institute, the emissions that occur within Canada from the entire coal cycle of Elk Valley Coal Corporation's five mines are equivalent to 9% of B.C.'s total greenhouse gas (GHG) emissions – equal to the yearly emissions from 15 million cars or heating 23 million homes.
As well, the most recent Environment Canada review of nationwide GHG emissions showed that 84% of British Columbia's sector-specific emissions arose from the energy sector. Within the energy sector, the majority of emissions are the result of stationary practices (such as burning of fuel for electricity, etc.), as well as transportation sources.
Wildsight recognizes the historical value of industry in B.C., and understands its importance to the continued success of the province. Yet, Walsh believes looking directly at the problem will ultimately benefit BC and demonstrate that industry is concerned with the well-being of the province's citizens.
"The reality is we have to adjust how we do things," says Walsh. "The good news is that we can do it. And we can lead the way."
Posted by admin in : Wildsight ,

add a comment
After a 40-year-long struggle between advocacy groups and the government, the Alberta Government has announced that it will expand protection in the Castle wilderness area along the BC Alberta border.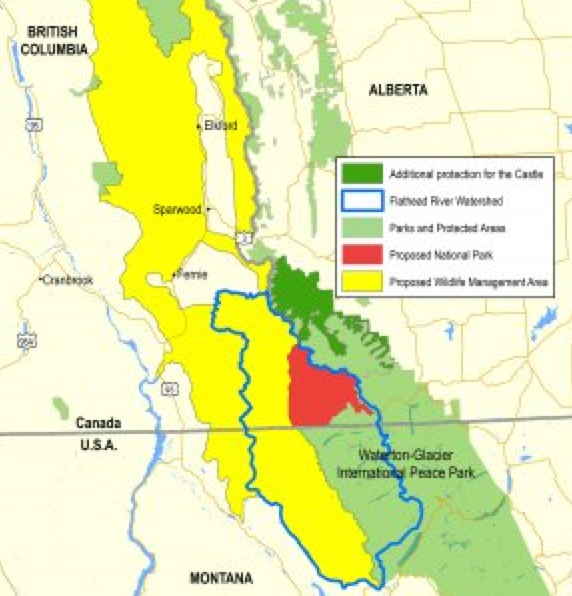 Just north of Waterton National Park, the protected area will conserve roughly 1020 km2 of one of the most biologically rich and diverse landscapes in the country. Along with providing critical habitat for grizzly bears, wolverine and west-slope cutthroat trout, the area also acts as a water tower for southern Alberta.

This landmark and long-awaited decision shows Alberta's commitment to environmental leadership and further demonstrates the need for British Columbia to protect their own portion of this region, the Crown of the Continent.
With a large swath of protected areas to the south in Montana, including Glacier National Park and the Bob Marshall Wilderness, and Alberta's Waterton National Park and newly expanded protected area in the Castle to the east, conservationists are calling for British Columbia to commit to joining their neighbours in environmental leadership by permanently protecting the BC portion of North America's premier wildlife corridor.
"We applaud the Alberta government for giving the Castle the protection it deserves," said John Bergenske, Conservation Director for Wildsight. "We'd like to see the BC government follow their lead by stepping up their commitment to the environment and creating a national park in the southeast one third of the Flathead River Valley and a Wildlife Management Area in the adjoining habitat."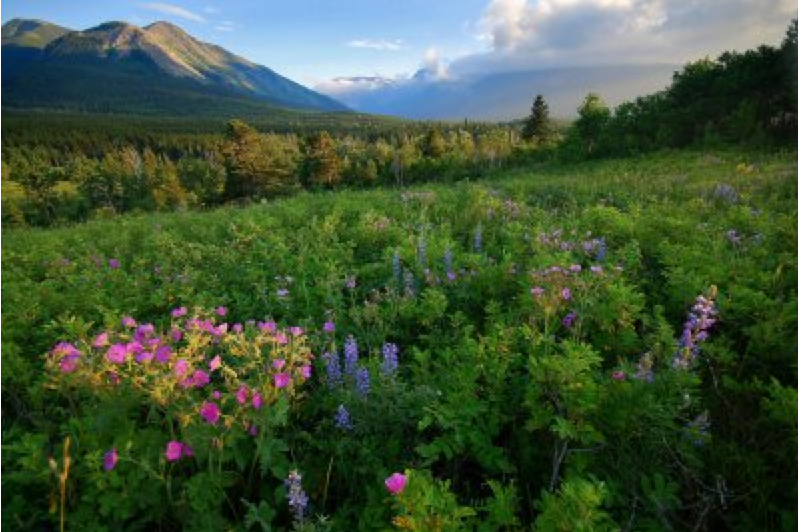 The Flathead River Valley, located in southeast British Columbia, has been called the "missing piece" of Waterton-Glacier International Park, and is unmatched in North America for its variety and density of carnivore species, including grizzly bears. 

Wildsight, the Yellowstone to Yukon Conservation Initiative, Sierra Club BC and CPAWS BC are working to protect the Flathead permanently with a National Park in the southeastern one-third and a Wildlife Management Area in the rest of the valley and adjoining habitat.
Posted by admin in : Wildsight ,

add a comment
From my viewpoint looking out over Lake Koocanusa, I can't help but imagine this landscape; pre-highway 3, pre-Libby dam, pre-flood. A wild river called the Kootenay. A river allowed to travel its course from riverbank to riverbank, and back again. Constantly depositing precious gravel, spawning substrates and nutrients to feed the river system. An endless system, originating north of Kootenay National Park, crossing the border into Montana, and back again to rest for a time as Kootenay Lake before plunging into the Columbia River at Castlegar.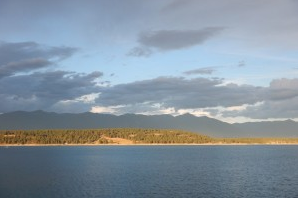 At times the landscape seems stark, without life. When the wind picks up it brings dust and debris. 2,444. The number is repeated over and over. This is the current height of the reservoir. This number dictates life here. Too little, and the water is out of reach. Too much, and favourite swimming and fishing holes are lost. It's a constant struggle. All this amongst the need to produce hydroelectric power and mostly importantly, revenues. Revenues that don't benefit the people the reservoir impacts the most. Past compensation agreements excluded the people of Koocanusa, left out the nutrient needs of the fish and the wildlife that depend on them.
But today, an engaged community hopes to change this. I am here with the field team from the East Kootenay Integrated Lake Management Partnership, a multi-stakeholder initiative that has been developing Shoreline Management Guidelines for East Kootenay lakes since 2006. With moral support from the Lake Koocanusa Community Council, and financial support from the Fish and Wildlife Compensation Program, we are conducting a Foreshore Inventory and Fish and Wildlife Habitat Assessment with the intention to develop guidelines that will protect the most sensitive habitat values of the lake.
One cool morning we stop to collect samples and detailed habitat information at a low-lying grassy bank that is typically inundated with water at high pool. At low pool it is inundated by off-road vehicle use.
We are thrilled to be met by a long-billed curlew, the largest member of the sandpiper family. Curlew habitat has been documented at a handful of locations around the lake, and designated as Wildlife Habitat Areas. These shorebirds are protected under the provincial Wildlife Act and federal Migratory Birds Convention Act.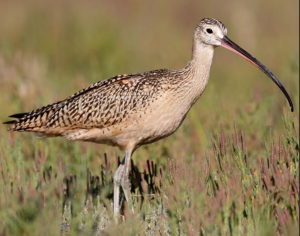 But this particular site is a new find, and the curlew is not nearly as thrilled to see us. Long-billed curlew have had a rough go of it. They are Blue-Listed in British Columbia, and federally listed as a Species of Special Concern. Urbanization, forest encroachment due to fire suppression, noxious weeds, conversion of native grasslands to agricultural crops, and soil erosion and other disturbances from Off Road Vehicle use, all threaten these amazing birds.
We promise not to stay long. We collect our data and manage to document the encounter before we depart amidst the tire tracks, new and old, laid into the sand and grass, as the sun shines through the storm clouds to remind us that nature is still at home here.
By Heather Leschied, Program Manager