Posted by admin in : Wildsight ,

add a comment
Teck just announced the shutdown of their Line Creek water treatment plant, which was designed to remove selenium from water flowing from the mine waste dumps, but was actually increasing the amount of toxic selenium in fish downstream.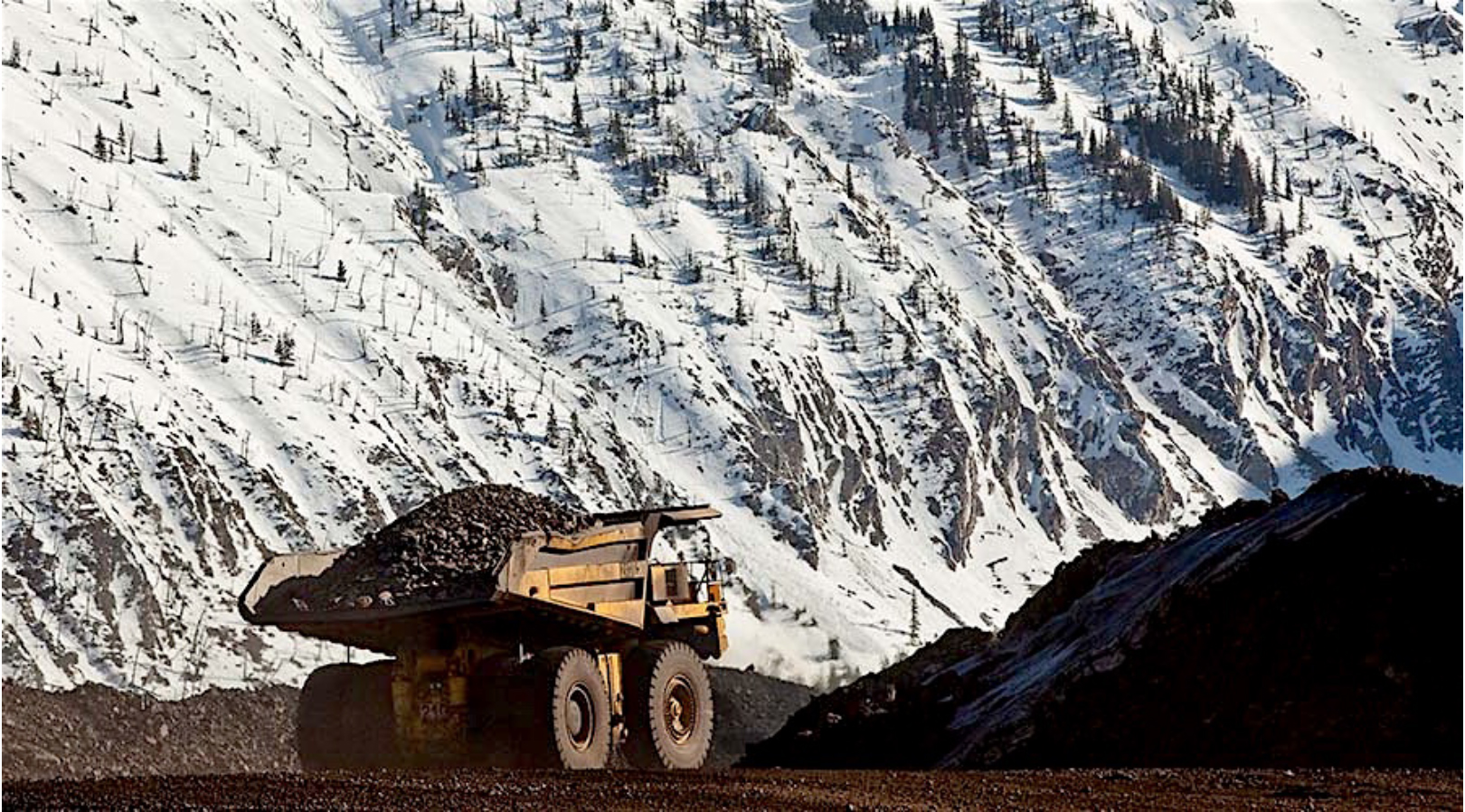 Selenium, which leaches from the waste rock dumps at the Elk Valley mines, is taken up by fish, birds and amphibians in concentrations that can prevent reproduction and cause birth defects.
While Teck plans an advanced oxidation process add-on to the treatment plant for summer 2018, there still is no long-term solution for the selenium leaching problem which will continue for many centuries.
Teck's government-mandated Elk Valley Water Quality Plan calls for two water treatment plants to be online by 2018 in order to meet the short-term selenium reduction goals in the plan. It's clear that Teck won't be able to meet their commitment to have two working treatment plants by 2018.
Teck is working very hard on the short-term treatment options for selenium pollution, but this problem has been known since the 90s and it's time to move beyond band-aid solutions. Teck can't keep piling up more selenium-leaching waste rock while chasing short-term solutions—treatment plants that won't be operating for the centuries that selenium will continue to leach out of the waste rock dumps, long after mining is finished.
We're long overdue for a change in mining practices, so that the waste rock being dumped today isn't making the long-term selenium problem worse.
The 2010 report from the independent Strategic Advisory Panel on Selenium Management urged Teck to make material changes to their mining practices to prevent selenium from leaching into water in the first place. These recommendations have largely been ignored while all of Teck's efforts have focused on water treatment.
We need to get all levels of government to the table to address the long-term selenium pollution issue. We're looking at centuries of water pollution and we desperately need some leadership from government.
As water flowing from the Elk Valley mines crosses into the US in Koocanusa Reservoir, the selenium pollution problem is an international issue that needs a long term solution. Wildsight supports the Ktunaxa Nation's call, along with the US Kootenai tribes, for a binational commission with the US, with the participation of all levels of government, to address selenium and other water quality issues that flow from the Elk Valley.
Ryland Nelson
Southern Rockies Program Manager
Wildsight
ryland@wildsight.ca
250.531.0445
Posted by admin in : Wildsight ,

add a comment
Teck Resources pled guilty Thursday to three violations of the federal Fisheries Act for polluting a tributary of the Elk River and was sentenced to pay a $1,425,000 penalty into the federal Environmental Damages Fund, which will help restore fish habitat in British Columbia's Elk Valley.
After Teck's Line Creek water treatment plant at the Elk Valley coal mines broke shortly after starting up in 2014, pollutants flowing downstream killed at least 74 bull trout and westslope cutthroat trout. This week Teck they was fined $1.4 million. That's a lot of money, but then Teck had revenues over $4 billion in the Elk Valley coal mines last year.
The selenium pollution problem that the water treatment plant is supposed to solve is still getting worse. Selenium-leaching waste rock is still piling up every day. The treatment technology, which was supposed to be used for treatment plants up and down the valley, still isn't actually reducing the total selenium toxicity for fish, amphibians and other aquatic life.
"This is an ecological catastrophe that is occurring, and it is not just isolated to the Elk River. It is clearly impacting the entire system from the top down and it's only going to get worse. It's by far the biggest ecological threat facing the Northern Rocky Mountain ecosystem and the Crown of the Continent," said USGS aquatic ecologist Clint Muhlfeld.
Read more on the situation from Desmog Canada:
Posted by admin in : Wildsight ,

add a comment
Defending the Lizard Creek subdivision proposal before the Regional District of East Kootenay (RDEK) board before the vote that approved the controversial OCP amendment and re-zoning, Electoral Area A director Mike Sosnowski argued that the area is not important for grizzly bears or other wildlife.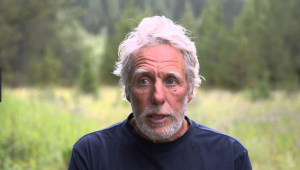 Grizzly bears in the Elk Valley are well studied by biologists, with many years of data from GPS collars and DNA hair sampling—and their research completely contradicts Sosnowski's claims.
While the Lizard Creek proposal is proceeding, Wildsight thought it was important to set the record straight for future development proposals. We spoke to two researchers who work in the area to get the facts. Needless to say, we think sound science should guide community decisions, not anecdotal claims from RDEK directors or quotes picked from reports from consultants hired by developers.
We reached out to Clayton Apps, a registered professional biologist who has conducted extensive bear surveys in the area. According to Apps "the Lizard basin and surrounding valleys support what may be the highest localized density of grizzly bears in the Rockies" and "this clearly is a core area of significance to the health of the regional and trans-boundary population."
Apps adds that "Planning for connectivity options into and through the Elk Valley and around existing human settlement and development is important for maintaining the conservation effectiveness of this area into the future."
It can't get more clear than that: the Lizard Creek area is important habitat with a dense grizzly population. But what about connectivity and the impact of development? Is it too late for the Lizard area, as Sosnowski claims?
"I would strongly disagree with any statement or assumption to the effect measures to maintain secure movement and population connectivity options are too late or not worthwhile," says Apps, "Severing secure movement options that remain could lead to increased bear-human conflict, compromising public safety and conservation."
We also spoke to another Clayton, grizzly bear population researcher Clayton Lamb, who also has experience in the Elk Valley.
Lamb's research shows the Elk Valley is densely populated by grizzlies and he also identifies the Lizard drainage as an important corridor for grizzlies. The problem in the Elk Valley, according to Lamb's research, is that grizzly survival rates are very low in the area. Because of conflict with humans, rail and road traffic, and hunting and poaching, adult bears are far more likely to die because of humans than of natural causes.
What's the solution? It won't be easy, but step one according to Lamb's paper on the Elk Valley bear population is "to maintain the integrity of intact landscapes that provide critical habitat for grizzly bears and refuge from human development and associated human–bear conflicts."
Something has gone quite wrong when we have Mike Sosnowski quoting from a report from a consultant, based on published studies from scientists, claiming everything is just fine and the same scientists who are authors on two of the three studies cited by the consultant, Apps and Lamb, saying something quite different.
The bottom line is that the Elk Valley, and particularly Lizard Creek, is excellent natural grizzly bear habitat, but that roads and rail, garbage and other bear attractants—humans, in other words—are a real danger to grizzlies.
Our responsibility is to give grizzlies the safest passage possible through the dangerous valley bottoms. That means protecting connectivity down from their high elevation summer habitat, like Lizard Creek. That means giving bears as much space to roam as possible, not a few narrow slivers along the edges of subdivisions.
When we rely on anecdotes and opinion (and the proponent's far away consultants) instead of sound science from the experts in the area, grizzlies lose. And grizzlies in the Elk Valley are already struggling to survive.

John Bergenske,
Conservation Director, Wildsight
Posted by admin in : Wildsight ,

add a comment
The recent re-zoning of rural land adjacent to Lizard Creek to allow for a small lot subdivision is very disappointing, especially considering that over 400 local residents voiced their opposition during the public comment period.
Area A Director Mike Sosnowski and Fernie Mayor Mary Guiliano argued that the entire area between the City of Fernie and Fernie Alpine Resort is going to be developed eventually.
According to our current Official Community Plans (OCPs)–including City of Fernie, RDEK Area A, Fernie and Area Growth Strategy, Fernie Alpine Resort and Island Lake Lodge–this is not the case. If there are plans for extensive development throughout the entire area between the City of Fernie and Fernie Alpine Resort, they should share those with our communities through an extensive OCP review process.
In a passionate presentation in support of the proposal, Director Sosnowski raised a lot of very serious concerns about wildlife in the Lizard Creek corridor. Unfortunately Sosnowski has all but written off the Lizard Creek corridor, claiming wildlife is "scarce" and it is "too late to think of this watershed as a mecca for wildlife".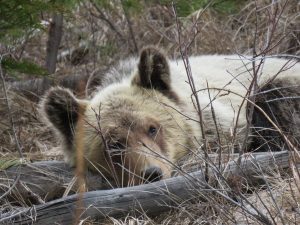 Wildsight, scientists and the people of the Elk Valley haven't given up on wildlife in our home. Our region is full of important habitat and critical connectivity corridors, like Lizard Creek. On a larger scale, the whole Elk Valley is an important connectivity link between the Glacier and Waterton Parks to the south and the Banff Park complex to the north. With proper long-term planning at a regional level, these corridors can be retained and our communities can grow alongside healthy wildlife populations.
Sosnowski claims that Wildsight hasn't scrutinized other subdivisions, but Wildsight has engaged extensively in all OCP planning processes in the area, which cover all other subdivisions in and around Fernie. The Cedars, Montane, Alpine Trails, Mt. Fernie Estates and others are all in areas zoned for this kind of development. Fernie Alpine Resort, Island Lake Lodge and RDEK Area A all have their own OCPs, which Wildsight participated in the development of. These OCPs all have provisions for environmental values, including wildlife corridors.
This subdivision, unlike the others, wasn't planned for in the RDEK Area A OCP and isn't consistent with it, which is why this revision process and public comment opportunity took place. That the proponent has gone through the ] process and "checked all the boxes" should be the basis for approval according to Sosnowski. Revising our Official Community Plans should be a moment for serious reflection, sound science and public input, not a matter of checking boxes.
Leapfrog development, like this proposal, isn't smart community growth or planning and will inhibit sound planning for the future growth of the City of Fernie (think of the next West Fernie mess that future generations will have to deal with!)
Continued development in the Lizard Creek connectivity corridor will have dire consequences for grizzlies and other wildlife. If we continue with piecemeal approval of developments in the area, we'll wake up one day to find the entire area developed and grizzlies having no choice but to travel through our subdivisions.
We need serious community discussions to make sure all future development allows wildlife to move around and through our communities. Elk Valley municipalities, the RDEK and the provincial government need to listen to locals and work together to make sure wildlife connectivity is maintained throughout the valley we call home.
For the Wild,
Ryland Nelson
Southern Rockies Program Manager
Wildsight
Posted by admin in : Wildsight ,

add a comment
The wilderness and wildlife in B.C.'s Southern Rockies are under threat by a new proposal for a long-term tourism operation in one of the most remote corners of the Flathead River Valley, warn conservation groups with the Flathead Wild coalition. The proposed development would involve building backcountry lodges and guest cabins and operating a year-round tourism business right in the heart of one of southern BC's last remaining wild landscapes, threatening grizzly bears, wolverines, and wildlife of all kinds.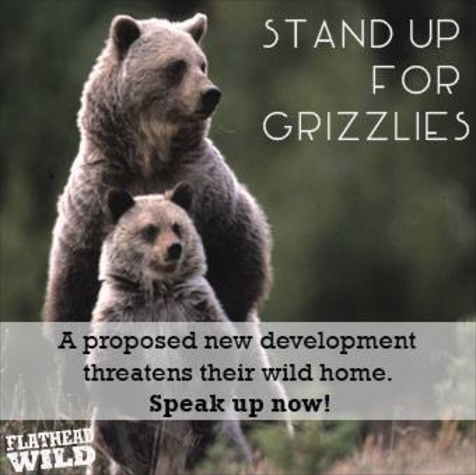 nd wildlife populations healthy in this critical part of the Yellowstone to Yukon corridor," says Candace Batycki, BC and Yukon Program Director for Yellowstone to Yukon Conservation Initiative.
The proposal, funded by a tourism operator in Waterton National Park, would see two lodges and 22 cabins built right on the edge of a provincial wilderness park, leading to an unprecedented increase in human activity in a place that currently has no human settlement and sees very few visitors. This area supports globally-significant ecosystems and wildlife populations that are incredibly sensitive to human disturbance.
"It would be a major blow for these wildlife populations, not just in the Flathead but throughout the Southern Rockies region, to allow a development like this to go ahead, not to mention inconsistent with government policy and land-use planning for the region. Under no circumstances should this be approved," says Ryland Nelson, Southern Rockies Program Manager for Wildsight.
The area is the focus of a long-standing campaign for legislated protection in the Flathead Valley as a new wilderness protected area, which would permanently protect its ecological values and secure important, intact habitat for wildlife in the long term. If approved, this proposal would make it impossible to establish a true wilderness protected area in the future.
"The Flathead Valley needs permanent protection for its wildlife and biodiversity, not tourist lodges, cabins and guided tours. Kept wild, this area can and should be protected into the future," says Jessie Corey, Terrestrial Conservation Manager for CPAWS-BC.
For more information on how you can help with the campaign to protect the Flathead Valley from this tourism development, visit www.flathead.ca.
Posted by admin in : Wildsight ,

add a comment
In Fernie, we live closely with wildlife travelling along the narrow Elk Valley, who have to deal with humans and all their homes and roads. The proposed development would add roughly ten new houses within the critical pinch point for grizzly habitat connectivity between Fernie and the ski hill, making it harder for bears to travel down the Lizard Basin and into the Elk Valley – and increasing the risk of dangerous interactions between bears and humans.
A public comment period is open until May 24th – please send a message to the RDEK letting them know that you oppose this rezoning and OCP amendment.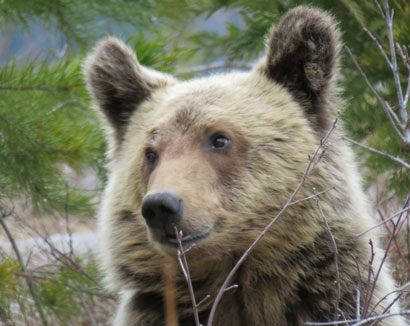 If you can, please attend the public hearing at 7PM on May 24th at the Fernie Family Centre to stand up for grizzlies and habitat connectivity (public notice here).
But don't just take our word for it: this area was identified as one of high conservation significance and highly vulnerable in the 2007 report "Carnivores in the Southern Canadian Rockies: Core areas and connectivity across the Crowsnest Highway" from the Wildlife Conservation Society of Canada. The grizzly bear population in the larger area declined 40% from 2006 to 2013, with the Highway 3 corridor area described as a population sink because of the many grizzly deaths from rail and road traffic and bears put down after becoming habituated to humans (in a report from the Ministry of Forests, Lands and Natural Resources).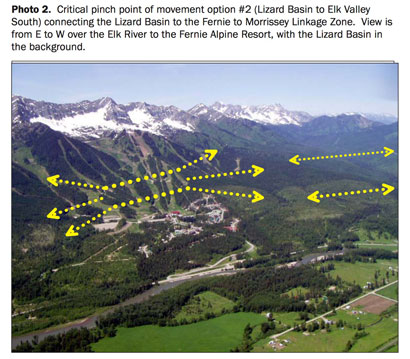 RDEK staff have recommended against this re-zoning (PDF) for many reasons including that:
– it would impact the rural character and lifestyle of the Official Community Plan area and goes against the designations set out in the OCP.
– it would create rural sprawl.
– it may impact future trail networks to connect Mt. Fernie Park and Fernie Alpine Resort.
– and, many other properties are zoned for residential subdivision in the RDEK Area A and City of Fernie, with potential for 85 lots in Area A and many more in the City of Fernie.
In addition, the City of Fernie and the RDEK Area A Advisory Planning Committee do not support the application, the Ministry of Transportation has raised concerns about access and traffic, and the Interface Fire Hazard Rating for this area ranges from moderate to high.
Despite the widespread opposition, RDEK Area A Director Mike Sosnowski is supporting the proposal, and it has passed first and second reading without any opposition.
It may seem like a small change, but even a few small area of rural sprawl in a critical connectivity area can have a real affect on grizzlies and other wildlife, so please register your opposition to this ill conceived proposal today HERE!
Posted by admin in : Wildsight ,

add a comment
The Transboundary Environmental Coalition has called for a halt to new mines in Canada's Southern Rockies.
In light of recent charges brought against TECK under the Fisheries Act for fish deaths resulting from the failure of their selenium treatment plant in 2014, the Flathead Wild Coalition is renewing their call for a halt to new coal mines in BC's Elk River Valley.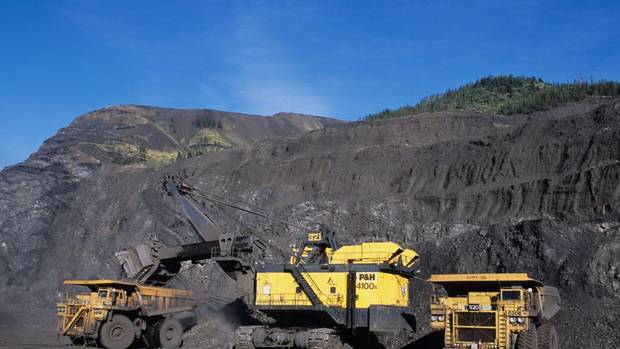 Selenium levels in the Elk River watershed continue to be a serious threat to fish populations not only in Canada but also in the Koocanusa reservoir and the Kootenai River in the United States.
Despite more than three years of operations at West Line Creek, Teck's treatment process has still not safely solved the selenium problem from that mine. Selenium-leaching waste rock dumps at all five of Teck's Elk Valley mines continue to grow – and selenium levels in the Elk River and downstream continue to increase.
"Teck must do more to make sure selenium levels downstream of waste rock dumps are safe for fish," said Ryland Nelson, Wildsight's Southern Rockies Program Manager, "and we hope Environment Canada will continue their enforcement actions to push Teck to fix their water pollution problems."
Meanwhile, expansions at four of Teck's five open-pit coal mines in the Elk Valley have recently been approved by the BC Government and three new mines from other companies have been proposed, with more exploration ongoing.
"Without a proven, reliable selenium treatment method, increased mining in the area is unthinkable," said Nelson, "it is time for the BC Government to stop entertaining new mines"
Selenium levels in the Elk River currently far exceed BC's water quality guidelines. Levels in the Koocanusa Reservoir, which spans the border, have exceeded US Environmental Protection Agency criteria.
"Excessive selenium levels, which have been found in fish tissue on both sides of the border, threaten reproduction and cause spinal and gill deformations in trout and other fish species," said Ric Hauer, Professor of Limnology at the University of Montana. "Absent effective treatment, selenium is expected to continue leaching from waste rock dumps for generations."
"The BC Government needs to step up and do much more to defend clean water and the world-class wildlife connectivity and habitat in the region," said Candace Batycki, from Yellowstone to Yukon Conservation Initiative, "instead of just approving more and more mining."
BACKGROUNDER:
The Elk River Valley, and the adjacent Flathead River Valley in the Southeastern corner of British Columbia, are part of a critical connectivity corridor for wildlife along the Rocky Mountains that spans across the national border. Large open-pit coal mines and unsustainable logging practices threaten not just water, fish and other aquatic species, but connectivity and habitat for grizzly bears and other mammals. The Elk and Flathead valleys are an important part of the larger Crown of the Continent region that includes the Waterton-Glacier International Peace Park.
Flathead Wild is a coalition of six Canadian and U.S. conservation groups: Canadian Parks and Wilderness Society – BC Chapter, Headwaters Montana, National Parks Conservation Association, Sierra Club BC, Wildsight, and Yellowstone to Yukon Conservation Initiative. The groups are working to permanently protect B.C.'s Flathead valley, long recognized as the missing piece of the adjacent Waterton-Glacier International Peace Park and World Heritage Site. They are calling for a national park feasibility study in the southeastern one-third of the Flathead, and a Wildlife Management Area in the rest of the valley and adjoining habitat.
For more information visit www.flathead.ca
Posted by admin in : Wildsight ,

add a comment
"There's a crack in everything. That's how the light gets in." Leonard Cohen
I'm walking down a freshly cut logging road and the day is dark with clouds hanging to the valley bottom. They seem to go on forever. I'm looking around for light, because there seems to be enough dark these days, with the US election gone so very wrong, with our own governments continuing to move ahead with energy schemes that drown valleys and doom land and water.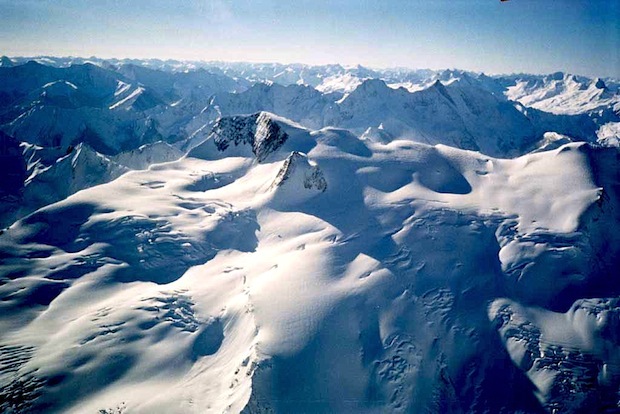 But there is light—we create it together—and we must keep moving forward, fighting for the things that are important to us.
Together we've won some hard fought victories this year. Thank you for all of your support, for your time, energy and donations. Because of you, the federal boating regulation to protect the Columbia River has finally been enacted after more than a decade of persistent advocacy. The Jumbo Glacier Resort is slowly being relegated to a nasty piece of history. Logging plans in the Flathead and elsewhere have been modified to maintain critical wildlife corridors. And more kids in the Columbia Basin have gotten outside to learn about the wild in their backyards than ever before. But we've still got a long road to make lasting change.
Please donate generously to keep the wild in our lives—to create the kind of change that will be felt by our grandchildren.
As people who value wilderness, you and I are incredibly fortunate. Look around. In the Kootenays, we enjoy a place recognized globally as one of the best opportunities to maintain intact and connected wild ecosystems. It's a giant responsibility in the face of so much looming darkness, but it's up to you; it's up to all of us to work together to keep the wild in our communities, in our families and in ourselves.
Change begins at home. It begins here and now.
Will you join us by making a donation today? Help us provide refuge from the storm for people and creatures. Get out and engage with the beauty that surrounds us. Be a light in the dark.
For the wild,
John Bergenske, Conservation Director, Wildsight
p.s. All the best of the season to you and your family and friends.
Posted by admin in : Wildsight ,

add a comment
The Wildsight Community EcoGarden is the lucky recipient of one of a hundred and fifty, '150th Celebration Gardens' being distributed across Canada – by the Canadian Garden Council in collaboration with Vesey's Bulbs of PEI – in celebration of Canada's sesquicentennial in 2017. Containing 1000 tulip bulbs, the international symbol of friendship and an enduring symbol of our national ethos of kindness and hospitality, the 150th Celebration Garden is a terrific way to say "Happy Birthday" to Our Home and Native Land.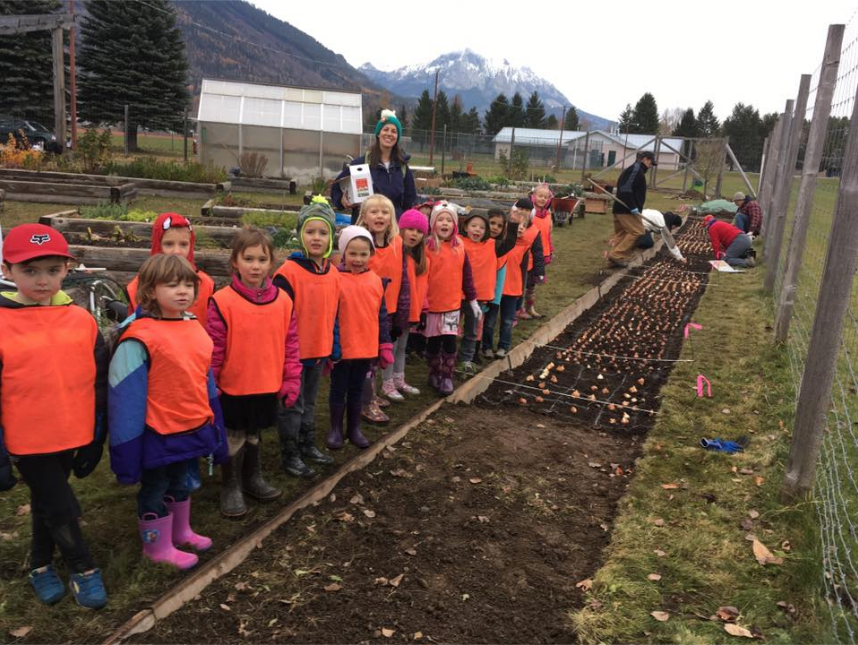 The garden, consisting of 500 red and 500 white tulip bulbs, generously donated by Vesey's Bulbs of PEI, wereplanted on 26 October in the Community EcoGarden in Prentice Park. Everyone, from seniors to school children and the public participated in the planting ceremony as Fernie makes preparations to celebrate Canada's 150th birthday next year.
"We feel very fortunate," said Dawn Deydey, Wildsight EcoGarden Founder, "to have received one of these Gardens." The Canadian Garden Council's 150th Celebration Garden program received more than 400 applications.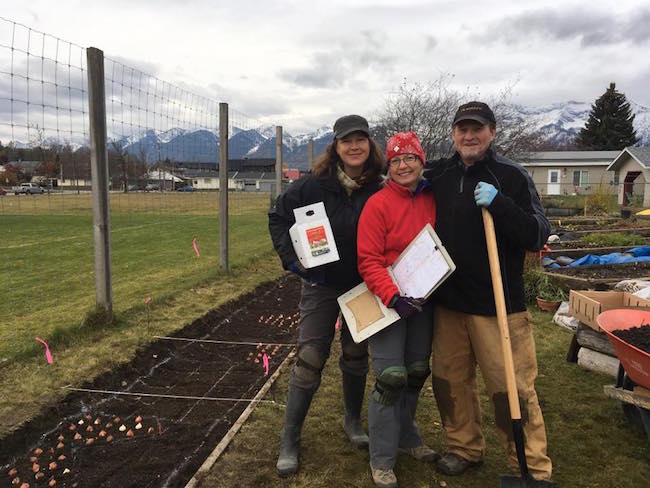 The EcoGarden, and the other 149 gardens planted across the country, will be symbolically linked to a Flagship 150th Celebration Garden Promenade, consisting of 25,000 tulips also donated by Vesey's, to be planted this fall and bloom next spring adjacent to Niagara Falls, one of the great natural wonders of the world, and one of Canada's largest gateways for visitors to our country.
The Community EcoGarden will also be featured on Canada's Garden Route.
The Wildsight Elk Valley Branch would like to thank Jean Marchi and Brian Gray for their continued commitment in planning and preparing the garden, and Valley View Contracting for their support in developing the garden space. To see the spectacular pictures of the planting party please visit our EcoGarden on Facebook.
This heartwarming program was made possible by: Canadian Garden Council, Vesey's Bulbs, Canada Post, Canadian Nursery Landscape Association, Niagara Parks Commission, GardenMaking magazine, Landscape Ontario, Ontario Garden Council, Baxter Travel Media, Enterprise Canada, Gardens BC, Québec Gardens' Association and VIA Rail Canada.
Posted by admin in : Wildsight ,

add a comment
The BC Government continues to approve extensions and entertain new open pit coal mine proposals in the Elk River watershed, an integral part of the Southern Rockies wildlife corridor. Last week, Teck's Baldy Ridge extension was approved, opening up new mining areas for Teck Coal's Elk View operations. The Elk Valley provides core habitat for Rocky Mountain wildlife and is part of the critical connectivity corridor connecting the wild Flathead Valley to Banff-Jasper National Parks.
While this new mine extension is included in the modelling for the Elk Valley Water Quality Plan (EVWQP), a mandated plan to reduce selenium levels in the Elk River, it raises the question: how much more can this already stressed system support without compromising fish, wildlife and human health?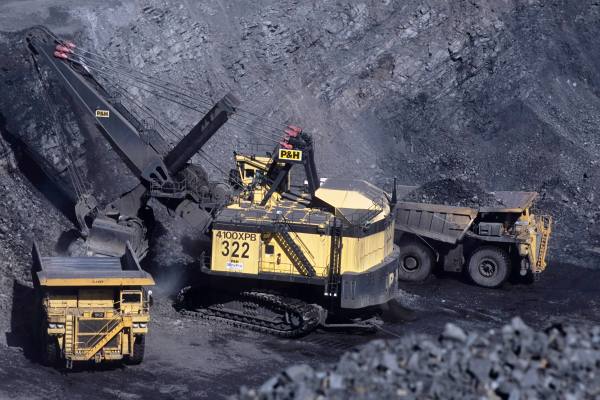 The existing mining operations in the Elk Valley are struggling to meet the targets set out in the EVWQP. Meanwhile, the Province continues to entertain an ever growing list of new mine proposals: Bingay, Crown Mountain, Loop Ridge, Tent Mountain, Michel Head, Crowsnest Pass Coal, the Elko Project and South Hazel. It's time for the BC Government to create a balanced land use plan that protects wildlife habitat.
The present course of development puts wildlife at risk and threatens the globally significant Rocky Mountain wildlife corridor.
Tell Premier Christy Clark that we need a balanced land use plan for Canada's Southern Rockies that will ensure healthy wildlife populations into the future.