Posted by admin in : News , trackback
Community dollars are coming to town. What are community dollars you ask? After hearing two presentations I'm still a bit confused as to how this program works but have no fear promoter of the project Dawn Deydey says this is normal at first, it usually takes some thinking to get your mind accustomed to this new way of spending money.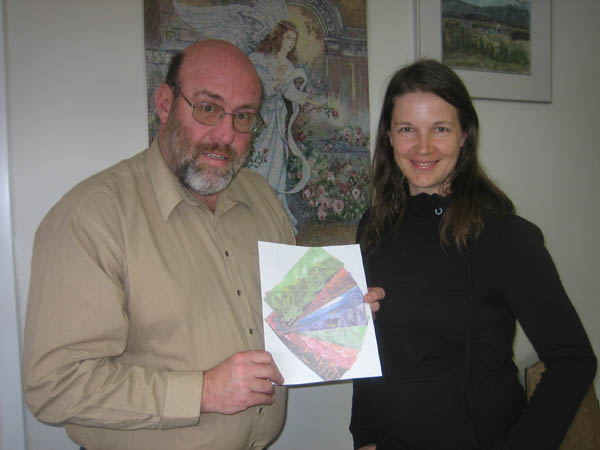 Columbia Community dollars is a "marketing and loyalty program" says Chris Vassallo who is from Kimberly. Kimberly, Fernie and Nelson have joined forces to work together on this proposal which is already in place in Comox, BC. The Comox system is being used as the model for this initiative that is set to launch in April during Earth Week.
Dawn says "112 businesses and community groups have pledged already within the three communities".
Chris and Dawn say "issuing a local currency strengthens the economy while supporting community groups and attracting new, loyal customers".
According to them businesses sign up, choose a group or groups and then make a donation in Columbia Community Dollars to them. This donation is tax deductible if the group is a registered charity. This gives them an account in the community dollars system "which goes into commitment by the amount of the donation. The account of the community group is also credited accordingly. Balances may be checked online like virtual banking".
The dollars earned can be spent at businesses that have signed up to this program for a portion of their sales. Groups that receive these dollars can get an "account credit" that may be exchanged for the paper community dollars which will be printed and available from the local coordinators. The money can be spent at any participating business in the Columbia Basin.
Individuals can participate as well by exchanging Canadian dollars with "groups they want to support". They say that this way "they are making a donation to the group while getting spendable currency in return, they get to spend their money twice, once to support a community group and again to support local business."
Still not clear? I understand so let me try to be a little more explicit. If you are a business that has opted to try this system, when you are presented with these community dollars "enter the amount as paid into the register first, the till will show the balance including taxes to be collected in Canadian dollars". Or these transactions can be made by hand and reconciled at the end of the day. All Community dollars transactions are "treated the same as cash transactions so income and expenses in Community dollars have the same tax consequences as if they were made in cash so have to be recorded through the till".
250,000 Community dollars are being printed that Dawn says will remain in the community and strengthen the local economy as this money will be moving around between supporters. "By giving your organization cash and receiving Community dollars in return, your community supporters can now spend the same dollar twice".
As confusing as this program explanation sounds it is a system that is designed by Michael Linton, the creator of the Local Exchange Trading Systems in 1983 (LETS) now used world wide.
This system isn't made to replace our Canadian dollars but is instead intended to be used as an addition to it. For instance if I was a member I could get a credit for doing a writing assignment for someone and then spend that credit with a person offering another service such as a hair cut as long as that person was in the program. It's really a way of bartering and trading that has been used since the beginning of time for people to help each other achieve what they need or want. 
The credits describe the LETSystem.  If you want a way for individuals to see how they can be involved they can:
– accept C$ as change from participating businesses
– and know that just by using  C$ they are supporting Fernie community groups and our local businesses moving towards a more resilient Basin economy.
If interested check out www.communitydollars.ca for more information.