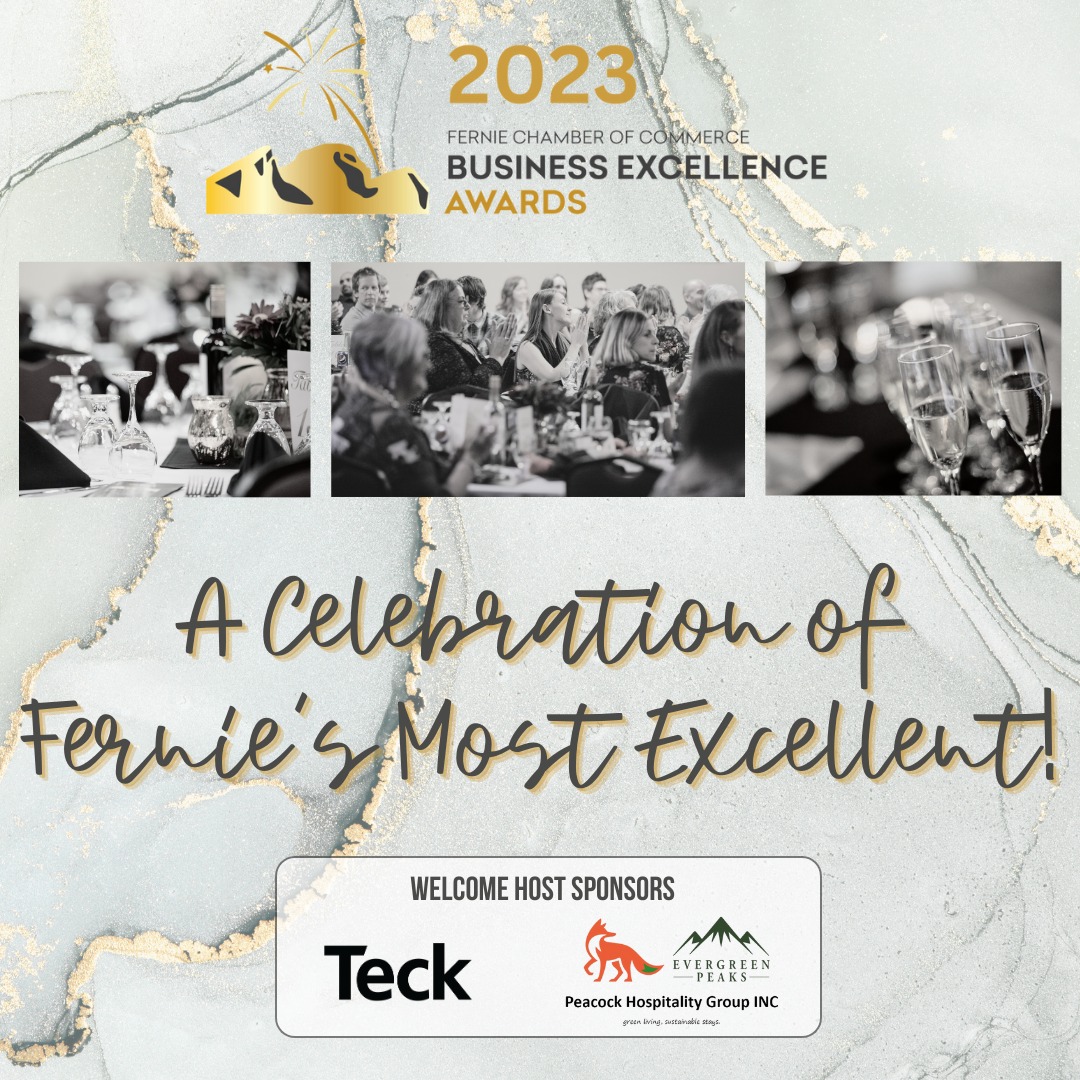 Join the Fernie Chamber of Commerce for the 2023 Fernie Business Excellence Awards.
Celebrate Fernie's vibrant business & non-profit community with your colleagues, friends and family.
Please be advised there is limited availability of tickets for this event. Priority will be given to individuals representing finalist businesses, allowing a maximum of two attendees per business. If you wish to purchase more than two tickets, please email events@ferniechamber.com with the names of the individuals and they will add them to our waitlist. As soon as all finalists secure their tickets, the Chamber will reach out to those on the waitlist.
Tickets are $115 + tax for Fernie Chamber members and $130 + tax for non-members.
The Fernie Chamber of Commerce acknowledges that local businesses, entrepreneurs, and community groups dedicate their time to growing their businesses, creating jobs, innovating, building community, and making Fernie an excellent place to work, live and play.
The 2023 Fernie Business Excellence Awards is a time to celebrate these accomplishments and those that have contribute in a meaningful way to our local economy, community, and social wellbeing.
On Thursday, October 12th at the Best Western Fernie where the winners will be announced. This will be an evening of good times, good food, and good company!