I picked up Gordon Sombrowski's latest collection of short stories "What Narcissus Saw" at Polar Peaks bookstore last month and read it in two sittings. I was so taken with the characters of the twelve short stories that I just didn't want to stop.
The title of the book "What Narcissus Saw" is captivating. The characters even more so as the words describing them gives each person great depth and interest. I marveled at how Gordon was able to create such strong characters, I experienced disappointment when the book concluded. I had immersed myself in the lives of the personalities in the book and I wasn't ready to let go.
Gordon's book description is, "Life in an international resort town with a long mining history can get complicated. This collection of short stories set in the Rocky Mountain town of Fernie, B.C. explores those complexities. Mountain bike dare devils, ski bums, jet setters, nouveau riche, old money, coal miners, tourists, zoomers, and the people who work to support it all, everyone has a place in the valley beneath the peaks of the Rockies. People come from around the world to live, recreate, work and see the mountains. Everyone only has to look to see themselves."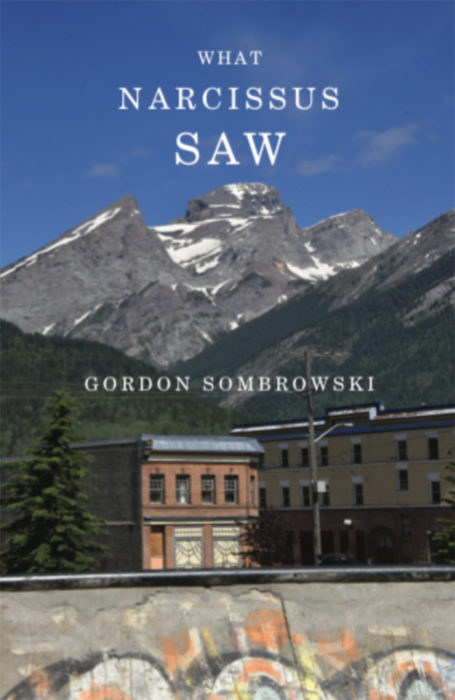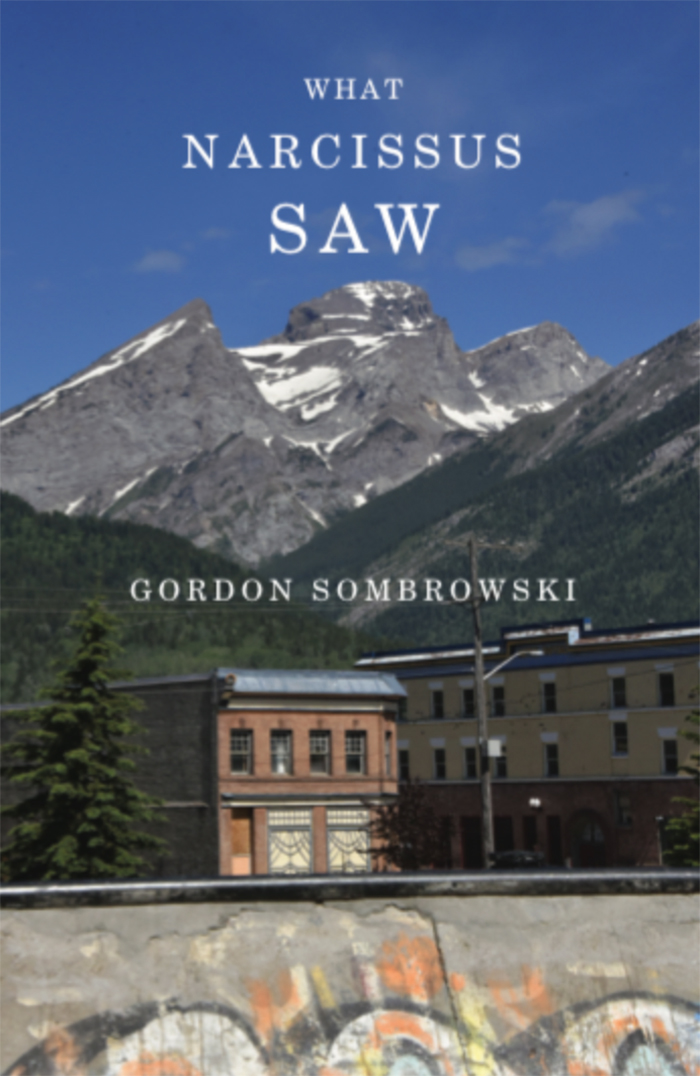 Using Fernie as the setting added a degree of familiarity of surroundings and stirred my emotions. There is something fascinating when reading about fictional characters that live in the place you have called home for decades. And although the author states that the characters are all imagined, I wondered if I knew one or two of them. From the foreword of the book, "All the characters are fictional and events like those told in these tales happen every day and everywhere. The landscape of this magnificent place is real."
Gordon was raised in Fernie, his family is still here and he and his husband Kevin have a strong connection to this town. His family are huge supporters of many important community projects. Him and Kevin are both passionate volunteers in Fernie and in their home of Calgary. Kevin is also a writer and has received much recognition for his historical book "Our Past Matters, Stories of Gay Calgary".
Gordon wrote a previous book of short stories titled "What Echo Heard", set in Fernie when it was a mining town. He has a novel in the works and his new compilation, "What Narcissus Saw" is set in present time and reflects Fernie not only as a resource driven community but also as an important tourist destination with provincial Resort Community designation. The Resort designation changed the town considerably and this change was met with much resistance from some of its longtime residents. The change has contributed to making some of the people born and raised here feel that the sense of community that was present when Fernie was only a small mining town has disappeared. The stories in this book touches on these feelings as well as on the changes resulting from life style immigrants and visitors that come here from around the world. Fernie may be a small town however it is a sophisticated community that attracts many diverse individuals who love visiting or working under the spell of the majestic Rocky Mountains that completely surround us.
I quote, "When not writing Gordon helps guide a number of business ventures and volunteers in the community with emphasis on human rights, as well as, the arts, culture and heritage in Calgary, Alberta and Fernie, British Columbia". I know that Gordon does much philanthropic work that has benefitted this community greatly and no doubt has elsewhere as well.
This book is an excellent read, it delves into the lives and thoughts of individuals that are male, female, rich, poor, educated and not, old and young, visitors and employees that work hard and don't always have time for fun. But mostly it is the authenticity of each situation, the expressive, thoughtful presentation of thought that made me ask, how does he know, how does he have the insight into this person? Perhaps you might recognize one or two of these people or maybe you might see your own reflection in the words. Either way, this is an excellent book to spend some time with.
"In Greek mythology, Narcissus was proud, in that he disdained those who loved him, causing some to commit suicide to prove their unrelenting devotion to his striking beauty. Narcissus is the origin of the term narcissism, a fixation with oneself and one's physical appearance or public perception. Narcissism is synonymous with "egoism" or "egocentrism." The disorder is named for the mythological Narcissus, who fell in love with his own reflection."