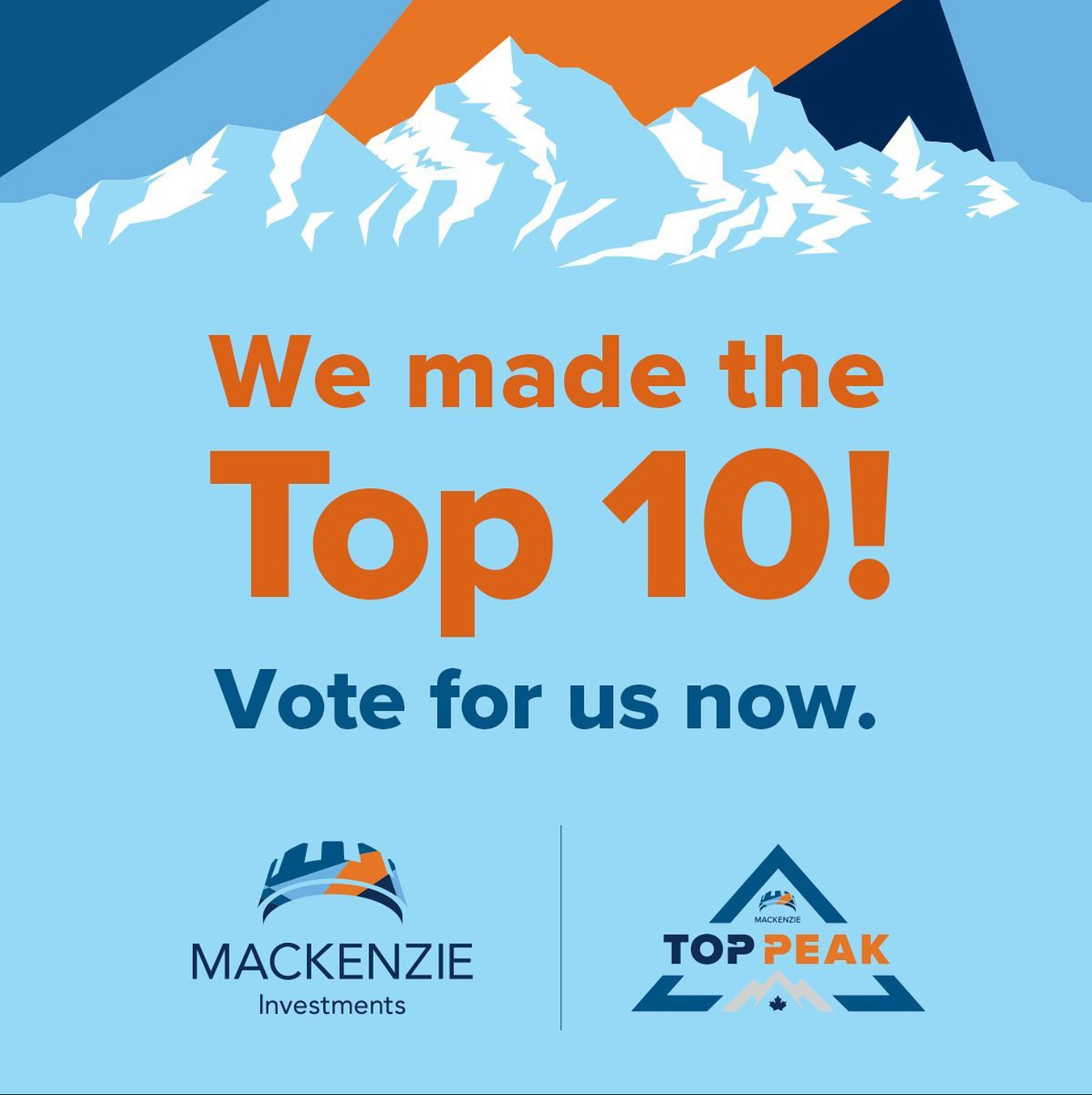 Mackenzie Investments announced that online voting is now open to all Canadians until Wednesday, March 22 to select their top three ski communities as part of its annual Mackenzie Top Peak ("Top Peak") contest. This national competition is searching for one special ski community that embodies the Top Peak mantra: Be Invested. On and Off the Hill.
Fernie has made it to the Top 10 finalists in the Mackenzie Top Peak Contest. Now they need your vote to go to the top 3 in hopes of being crowned Canada's Most Invested Ski Community.
This year Fernie's 3 ski clubs joined forces when entering the contest, showing Fernie's true community spirit. The Fernie Alpine Ski Team (FAST), the Fernie Freestyle Club and the Fernie Nordic Society rallied their members to complete social media challenges and get votes earning them a spot in the top 10.
Now its up to Canada to vote for the top ski community. Votes can be done daily from now until March 21. The top 3 teams will then be announced live on CBC at 6pm EST. Vote Fernie!
The top prize this year is $100,000. That money would go a long way for these ski clubs. If they win, Freestyle plans to invest the money in a new airbag, Nordic would purchase a new hydraulic track setter, and the alpine team would invest in both new timing equipment and completion of their water injection system.
"I think what makes Fernie so special is that we took the contest to heart and really worked as a community! By bringing our community clubs together we are showing Canada how invested we are in skiing in Fernie whether it be freestyle, nordic or alpine." – Wendy McDougall, FAST President
"I'm proud of the ten finalists for showing their spirit and for clearly demonstrating their level of investment in the people, places and sport they love," said Luke Gould, President and CEO at Mackenzie Investments. "This year, we're making things more accessible by opening up the top three voting to Canadians, giving the country a greater say in who is ultimately crowned as Canada's most invested ski community."
The winning team will be awarded $100,000 to put toward a local community investment project – double the amount from previous years – and the coveted Top Peak "Crown". But every vote counts, as this year's contest is now offering a second-place prize of $20,000, a third-place prize of $10,000, and $2,500 to each finalist ranked fourth to tenth, all to benefit local community-based initiatives.
The Top Ten Finalists Are :
Apex Mountain Resort – Keremeos, BC
Fernie – Fernie, BC
Grouse Mountain – North Vancouver, BC
Mont Avalanche – Saint-Adolphe-d'Howard, QC
Mount Jamieson Resort – Timmins, ON
Mont Sutton – Sutton, QC
Owl's Head – Mansonville, QC
Vorlage – Wakefield, QC
Snow Valley Edmonton – Edmonton, AB
White Hills Resort – Clarenville, NL
To vote for the top three teams and to learn more about the competition, visit the Top Peak website.