Can't you see the tears rollin' down the street…
Gary B.B. Coleman (original by Elmore James)
Out my backyard, I see a whiff of snow on the hill. Standing in the front yard, about to take walk with Gordie, I see the Three Sisters newly plastered with white. Patches of grey loosely define the peaks as the clouds start to break. A white on white morning.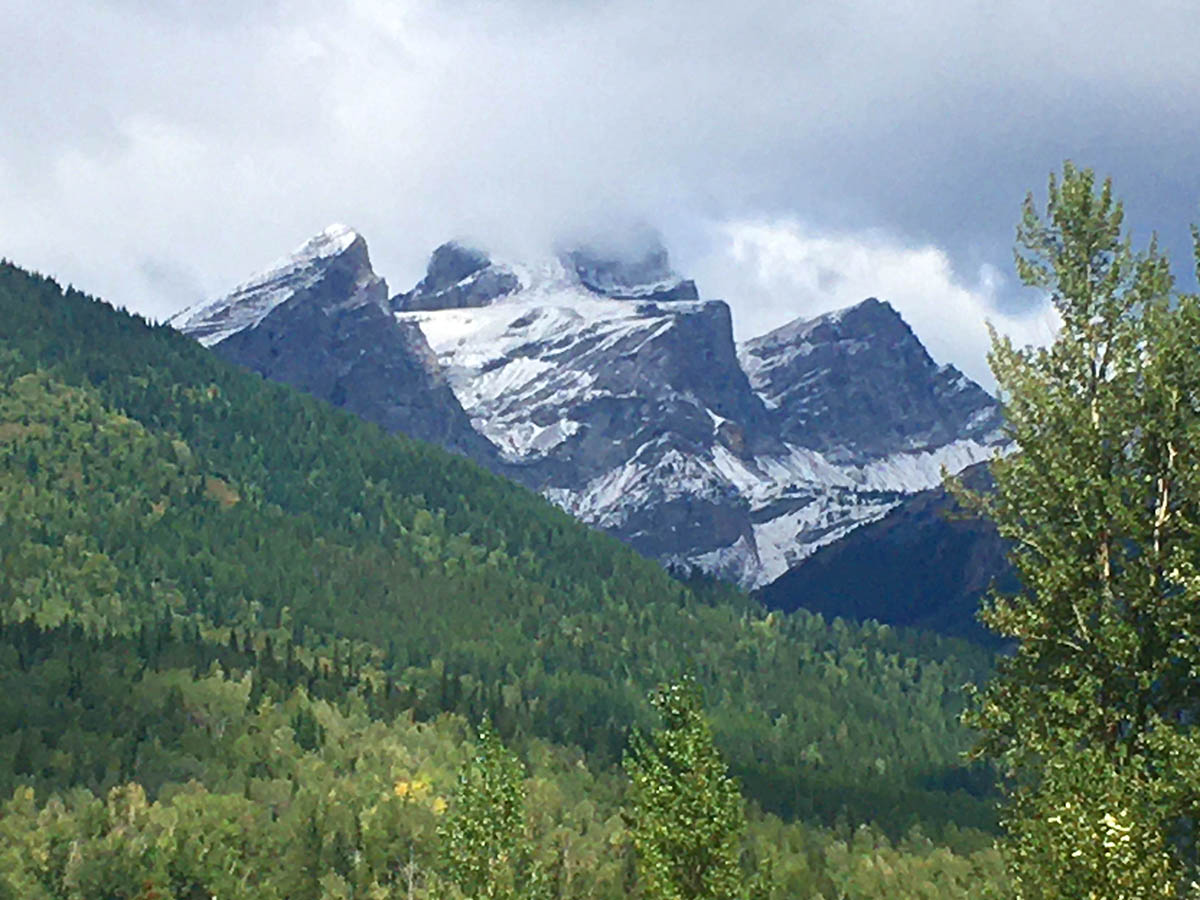 Early we woke to the pounding of rain on the metal roof. A breeze added a low bass to the staccato of the rain. In the half light of the early morning, the world remained grey, undefined.
This is fall. Swinging back and forth, undecided. Five degrees one day. Twenty the next. The tale told only by stepping outside and feeling the air, testing the breeze, and making a snap decision. There is no right or wrong. Jeans or shorts? Fuzzy or jacket? Only stepping out and walking.
The sky is crying.
The mountains dusted with white
and we wonder,
we wonder,
what lies ahead.