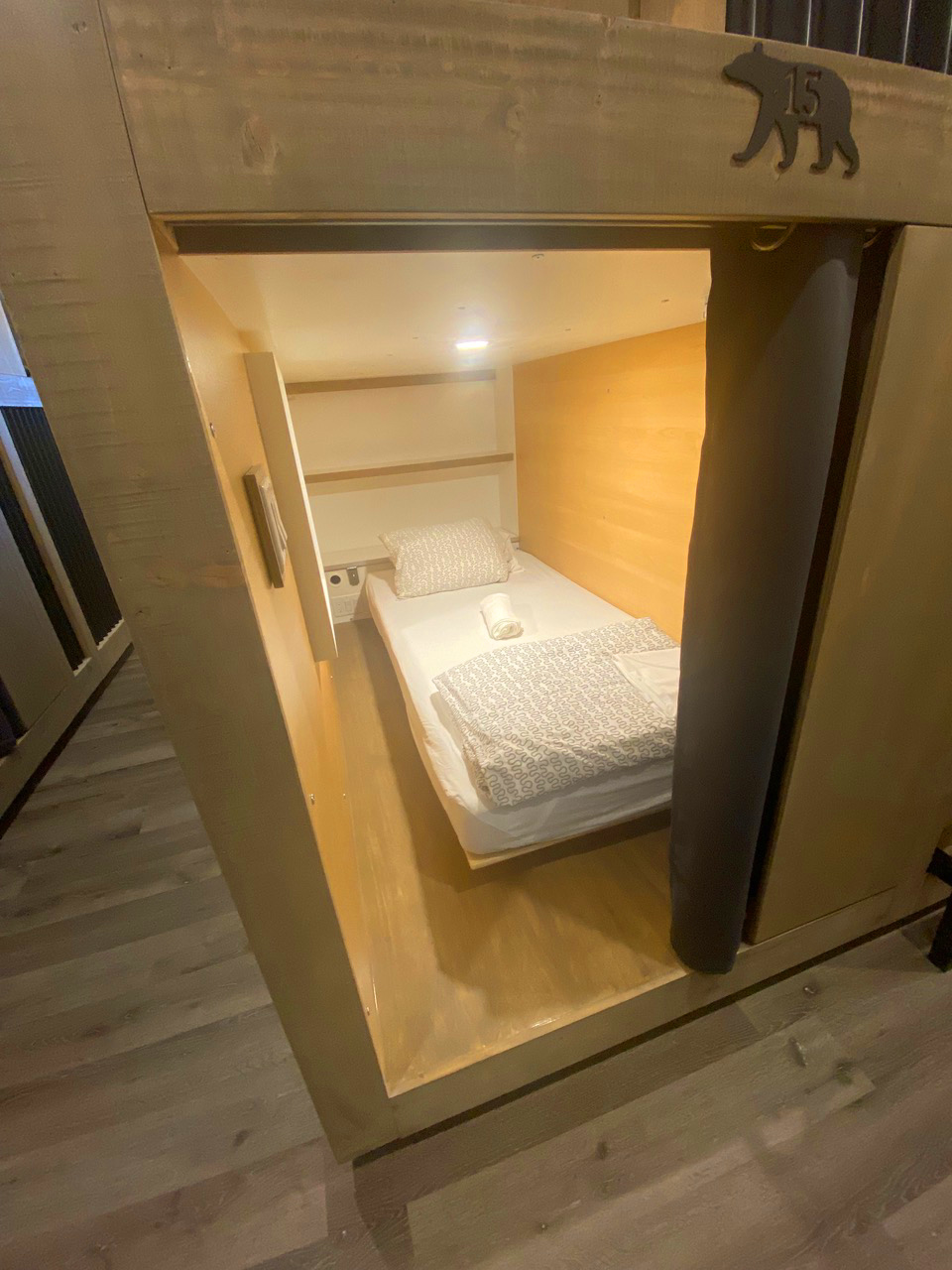 The Raging Elk Adventure Lodge has launched a brand-new speciality accommodation option called pods. You might ask, what's a pod?
A pod is a type of hotel developed in Japan that features many small bed-sized rooms. Pod accommodation is unique, fun, private and comfortable and the perfect way to travel on a budget. Each pod has features such as your own individualized dimmable lighting, a private cabinet to recharge electronics, plenty of shelving & space to hang clothes, a large mirror, blackout curtains and your own little mini side door.
The Raging Elk replaced all their dorms with the this brand new pod specific floor. Sadie Howse, Raging Elk Manager, commented, "The pod floor was designed with specific concepts in mind to allow for social spacing and privacy. You never have to see others and you are adequately spaced from your neighbor."
The new pods are the first and only in Fernie and the Canadian Rockies. They were individually handcrafted in Fernie with western style space and comfort levels.
Speciality accommodations have become popular in Fernie in recent years. The Fernie RV Resort has five heated yurts and tiny homes are also available. These new speciality accommodation options cater to a new genre of travellers who are open to new concepts.
The new pods are perfect for solo travel or as a group of friends who would like to road trip with individualized privacy. Book your pod experience at the Raging Elk today.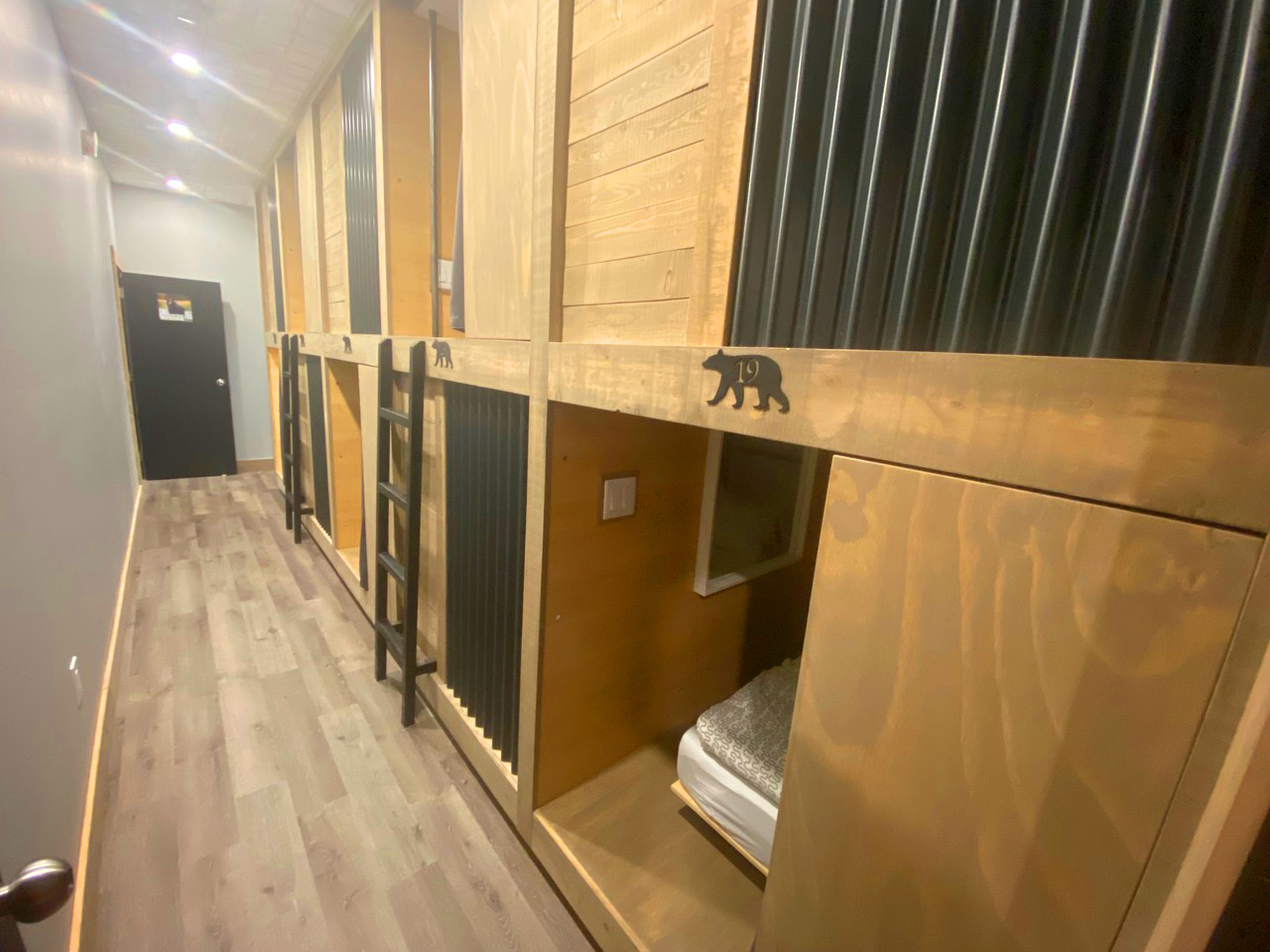 The Raging Elk Adventure Lodging
Adventure Lodging is where you stay when you've come to play. It's where you stay after an action-packed day of mountain fun, a relaxing day by the water, or if you are simply passing through on your next business trip. It's where you stay solo, with a group of friends, or with the whole family. It's the perfect place to meet great people in a friendly and safe environment or just to rest-up so you can get back to the fun stuff. Adventure Lodging is for everyone.
Their Kodiak Lounge specializes in apres-ski, good times, and live entertainment, it's the perfect place to converse with other travellers from around the world and local like-minded outdoor enthusiasts in a small group setting. With its authentic lodge ambience, the Kodiak Lounge will give you the full Canadian Rockies experience.