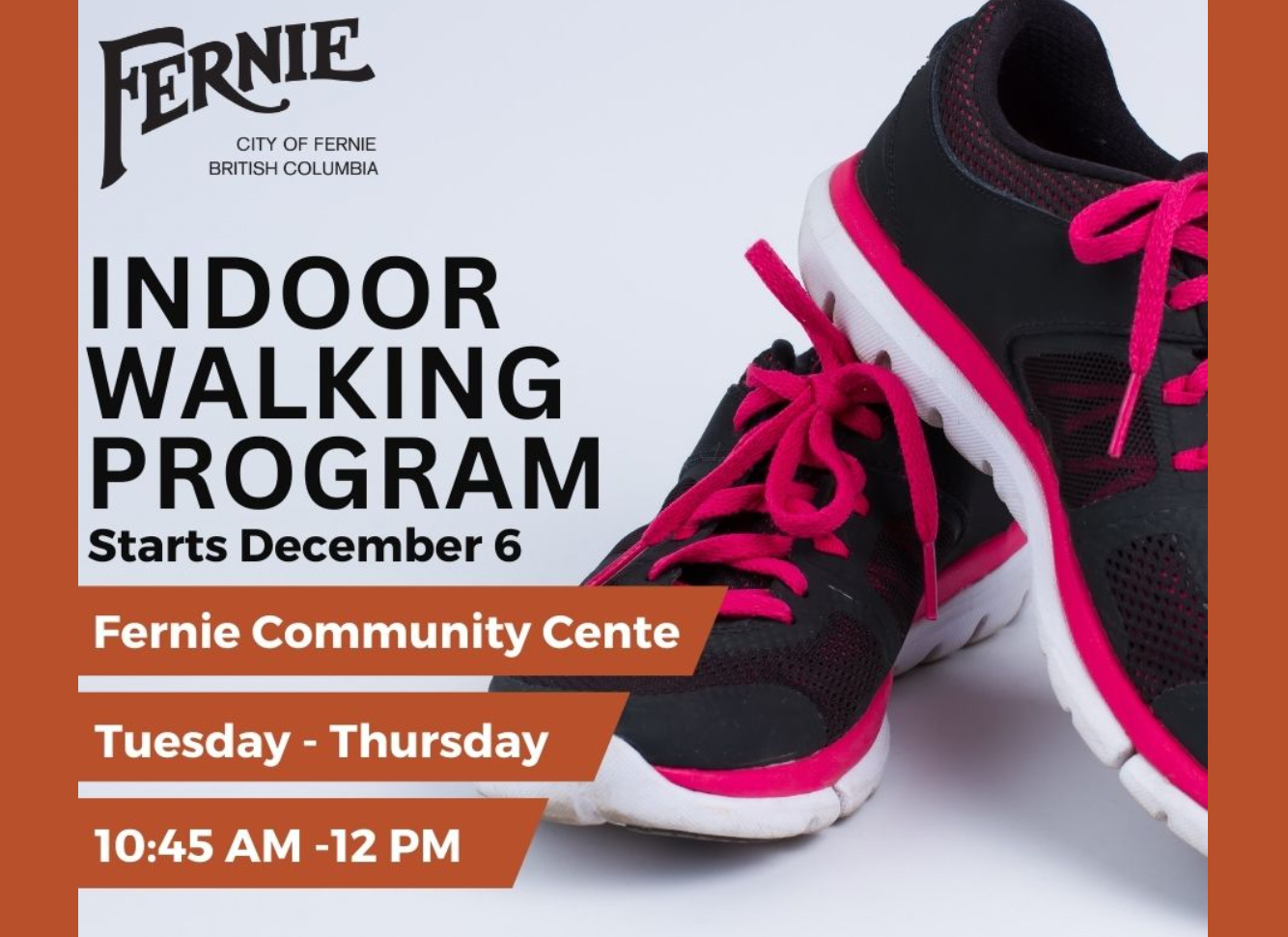 The City of Fernie will once again be offering a free indoor walking program this winter.
Beginning December 6 the free, drop-in program will return to the Community Centre three days a week.
This is an all-ages program intended to give residents a safe indoor environment to get some exercise during the winter. Participants are welcome to bring strollers.
The program runs Tuesday – Thursday from 10:45am-12pm.On Tuesdays, Interior Health will have a Registered Nurse or Physiotherapist on site assisting participants.
No pre-registration is required.