A Supsquatch was spotted floating the Elk River in Fernie! And you might ask, just what is a Supsquatch?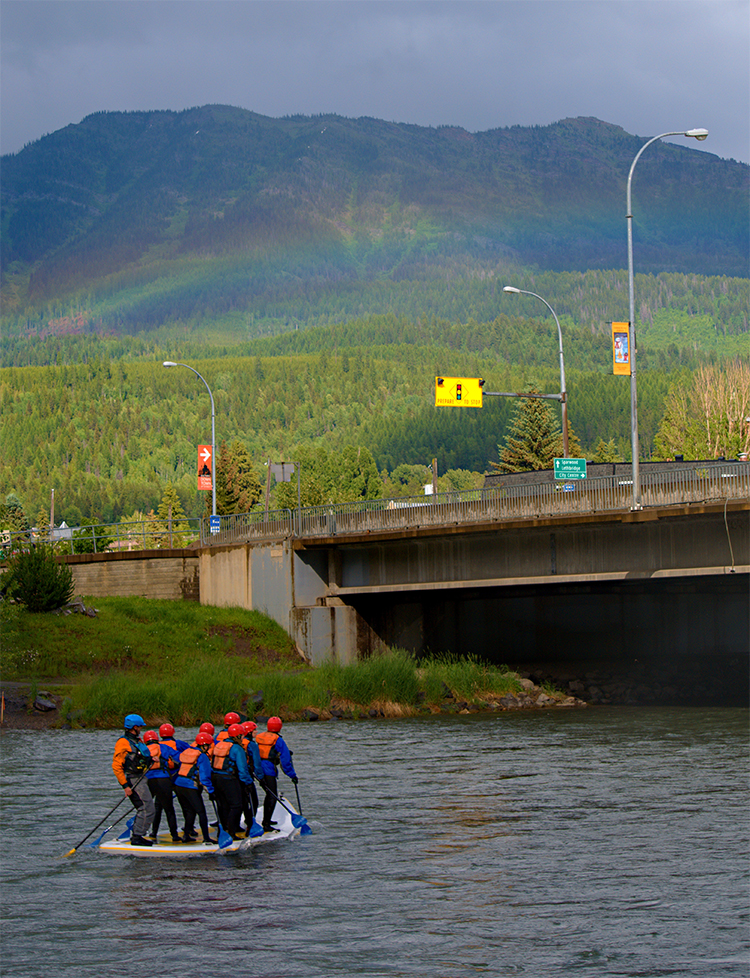 A Supsquatch is a giant inflatable stand-up paddle board that floats a group of paddlers and is great for many uses. Surf it, run river rapids, paddle it, anchor it, or just lay on it and relax. And some of you might ask, what is a stand-up paddle board or stand up paddling?
There are various modes of stand up paddling, including flat water paddling for outdoor recreation, fitness, or sightseeing, racing on lakes, large rivers and canals, surfing on ocean waves, paddling in river rapids (whitewater SUP), SUP Yoga, and even fishing. This activity is perfectly suited for the Fernie and Mountain High Adventures is taking the activity to new levels!
Mountain High Adventures has the first and only guided Supsquatch River Tour in Canada. Jon and the crew of Mountain High Adventures are guiding the 17ft Inflatable Stand Up paddle board down the Elk River.
Surf it, paddle it and run river rapids on their 17ft Supsquatch. Mountain High Adventures offers Guided Supsquatch Tours for groups of four to eight people. Have a fun and amazing day with Mountain High Adventures, call now 250-423-5008.