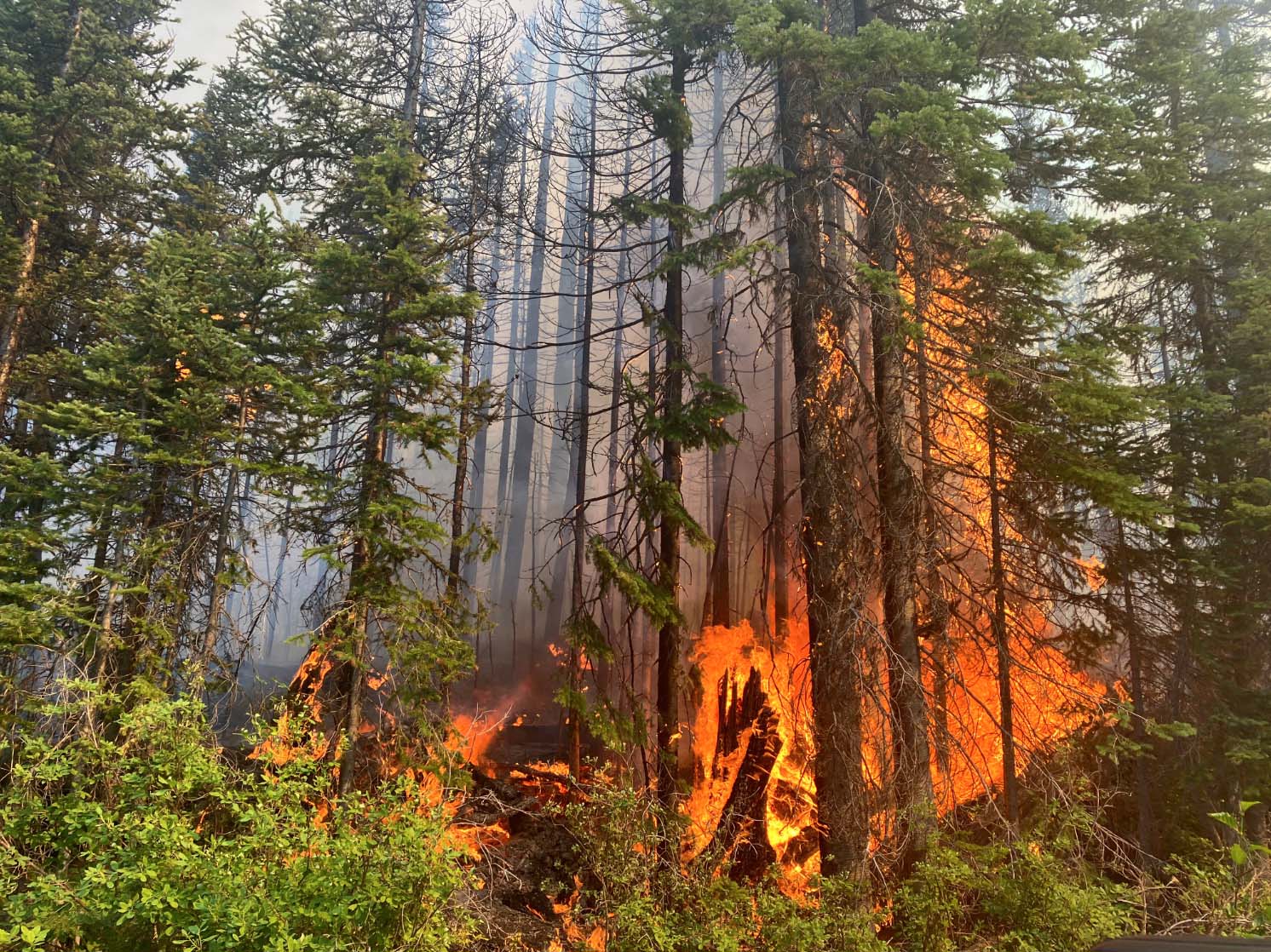 With over 350 wildfires burning across BC, including a number of Fires of Note in the East Kootenay, the Regional District of East Kootenay (RDEK) is urging residents and travellers to stay aware and plan ahead.
"The old adage of "Know Before You Go" is so true. Whether it is heading out on a vacation, to a second home or into the woods camping, it is critical for people to do their research about wildfires, Crown Land Area Restrictions and Evacuation Alerts or Orders that may be in effect around their destination," says Information Officer, Loree Duczek.
There are no fires permitted anywhere in the East Kootenay at this time – including campfires. "The Fire Danger Rating in the East Kootenay is extreme. We are still receiving reports of campfires and it is critical that everyone abide by these burning restrictions and continues to be extremely diligent." Portable propane campfires are still permitted at this time; however, they must be ULC and CSA approved and have a maximum flame height of 15cm.
A number of the region's popular backcountry areas are the subject of area restrictions or Orders prohibiting public access, including in the Mount Assiniboine area, Lladnar Creek area (near Sparwood), and an area adjacent to Whiteswan around the Mia Creek wildfire.
"We want everyone to enjoy a safe long weekend and taking the steps to be fully aware of the current fire situation and plan accordingly is key. Further, it is critically important to know what areas are subject to closures and to stay out of those areas," adds Duczek. "It is important that we all educate ourselves and rely on factual information sources as part of our planning."
Some good planning resources are located here.
There are currently Evacuation Alerts or Orders in effect around the Yearling Creek and Horsethief Creek fires in the Columbia Valley, Lladnar Creek fire near Sparwood and St. Mary's River Fire north of Cranbrook.
Information on the wildfires and area restrictions can be found on www.bcwildfire.ca. Current Evacuation Alerts and Orders can be viewed on the Emergency Information page of the RDEK's website at www.rdek.bc.ca.