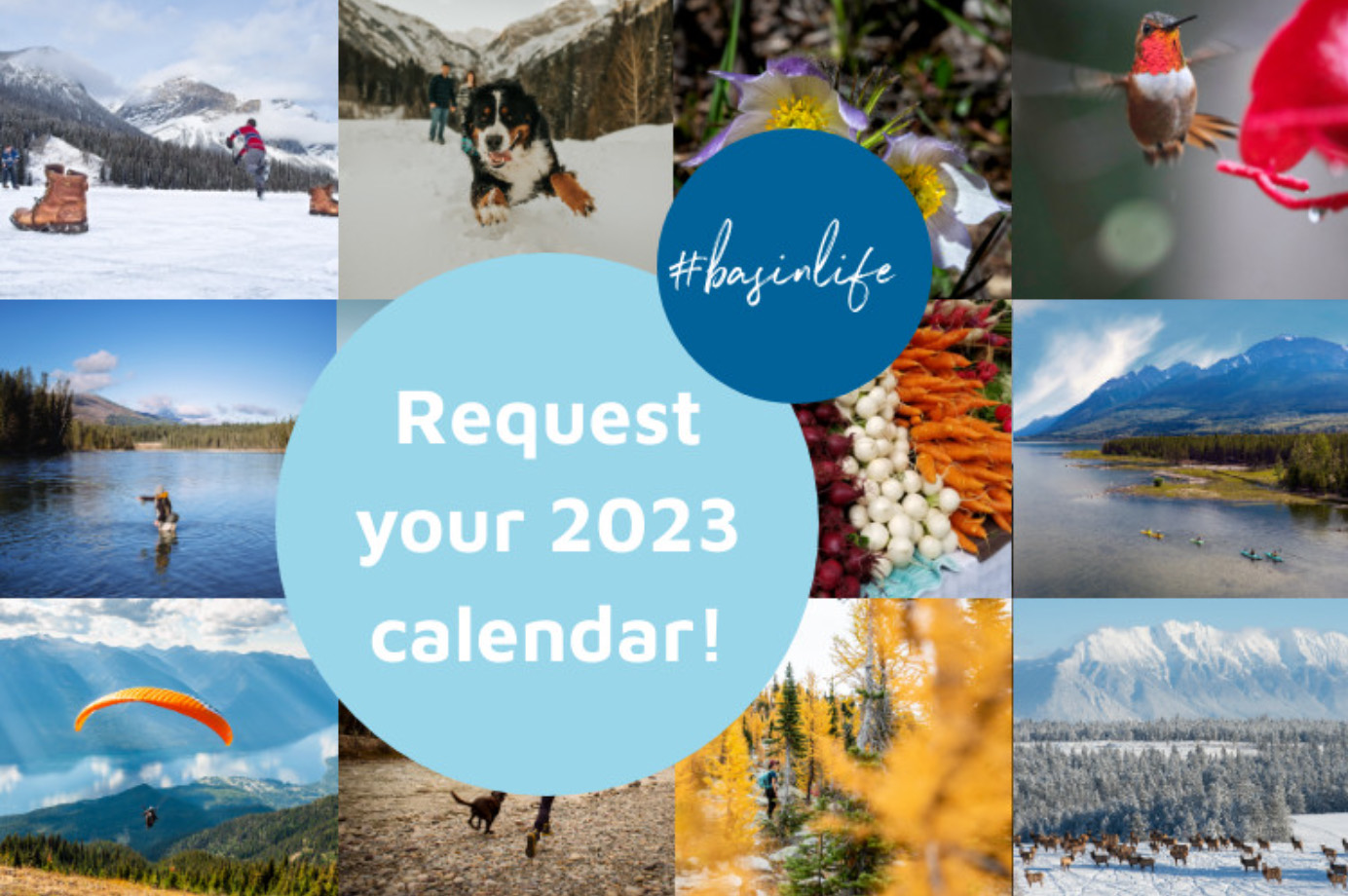 The Columbia Basin Trust's Free 2023 #basinlife Calendar showcases the beauty and wonder of the Columbia Basin through photos taken by people from around the region. The photos only express a fraction of the beauty we all enjoy in this region.
The calendar features photos by local photographers, from around the Columbia Basin.
REQUEST YOUR FREE #BASINLIFE CALENDAR HERE.
The Columbia Basin Trust is a regional Crown corporation that manages its assets for the ongoing economic, environmental and social benefit of the Columbia Basin region, without relieving governments of any obligations in the region. Columbia Basin Trust supports the ideas and efforts of the people in the Columbia Basin and take their lead from residents and communities. Whatever the situation calls for, they adapt their role: from providing resources, to bringing people together, to leading an entire initiative. The Trust offers experience and support to all Basin residents.