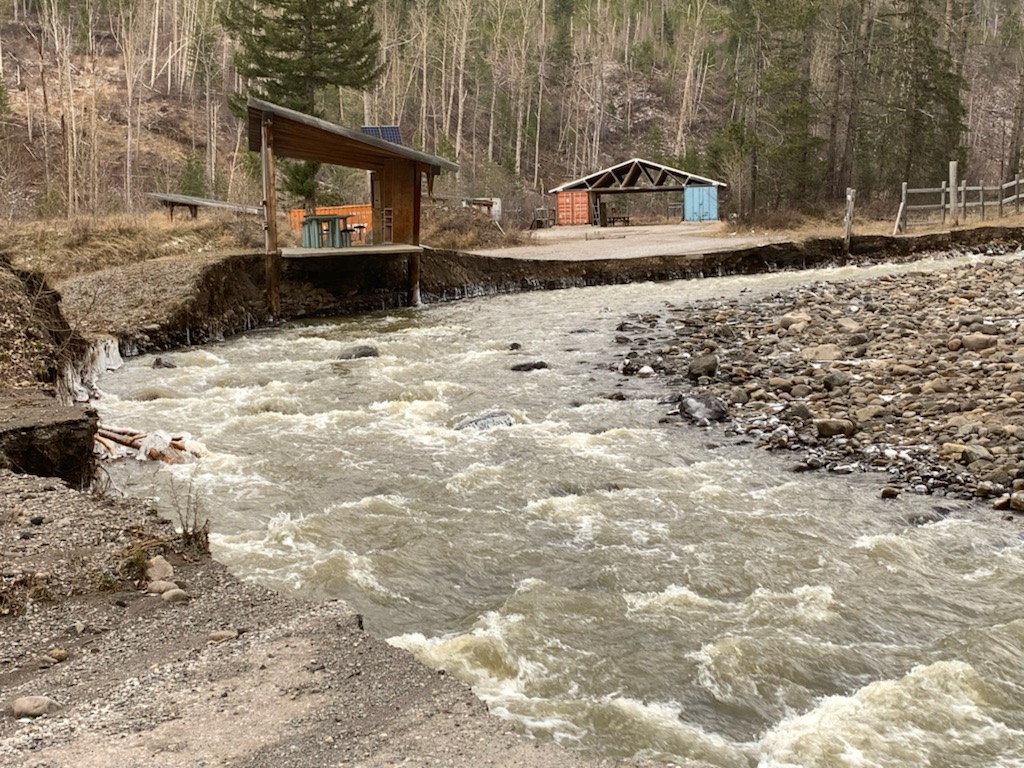 Emergency Management BC (EMBC) has authorized disaster financial assistance (DFA) for those who experienced damage as a result of the flooding and debris flows triggered by the November 14-16 heavy rainfall event.
Those who may qualify for this assistance include: home owners, residential tenants, small business owners, farmers, charitable organizations and local government bodies, who were unable to obtain insurance to cover these disaster-related losses.
Applicants should first check with their insurance agent to determine if their insurance policy provides coverage for the resulting damage. DFA is available only for essential, uninsurable losses.
Information about Disaster Financial Assistance is available on the DFA web site: www.gov.bc.ca/disasterfinancialassistance
Application forms can also be downloaded from the Flood Damage page at https://engage.rdek.bc.ca/damagereport and are available through the RDEK on request by phoning 1-888-478-7335.
Applicants are encouraged to submit applications to EMBC. The deadline is February 12, 2022. EMBC will confirm eligibility and evaluators will contact eligible applicants to discuss the DFA program requirements and schedule an on-site visit.
Applicants should be aware of the following:
• Financial assistance is provided for each accepted claim at 80 percent of the amount of total eligible damage that exceeds $1,000, to a maximum claim of $300,000.
• Claims may be made in more than one category (e.g., home owner and farm owner).
• A home owner or residential tenant must show that the home is their principal residence. Seasonal or recreational properties, hot tubs, patios, pools, garden tools, landscaping, luxury items, and recreational items (like bicycles) are not eligible for assistance.
• Small business owners and farm owners must demonstrate it is their primary source of income. Owners of damaged rental property must apply and qualify as a small business.
Applications must be submitted by the deadline in order to be considered.
As the program is Provincial, all questions about DFA, eligibility, or how to submit a claim, should be directed to Emergency Management BC at 1-888-257-4777 or by email at dfa@gov.bc.ca.
The RDEK is grateful to EMBC and the Province for approving this event for DFA and helping our residents and business owners manage the costs associated with the clean-up and repairs.