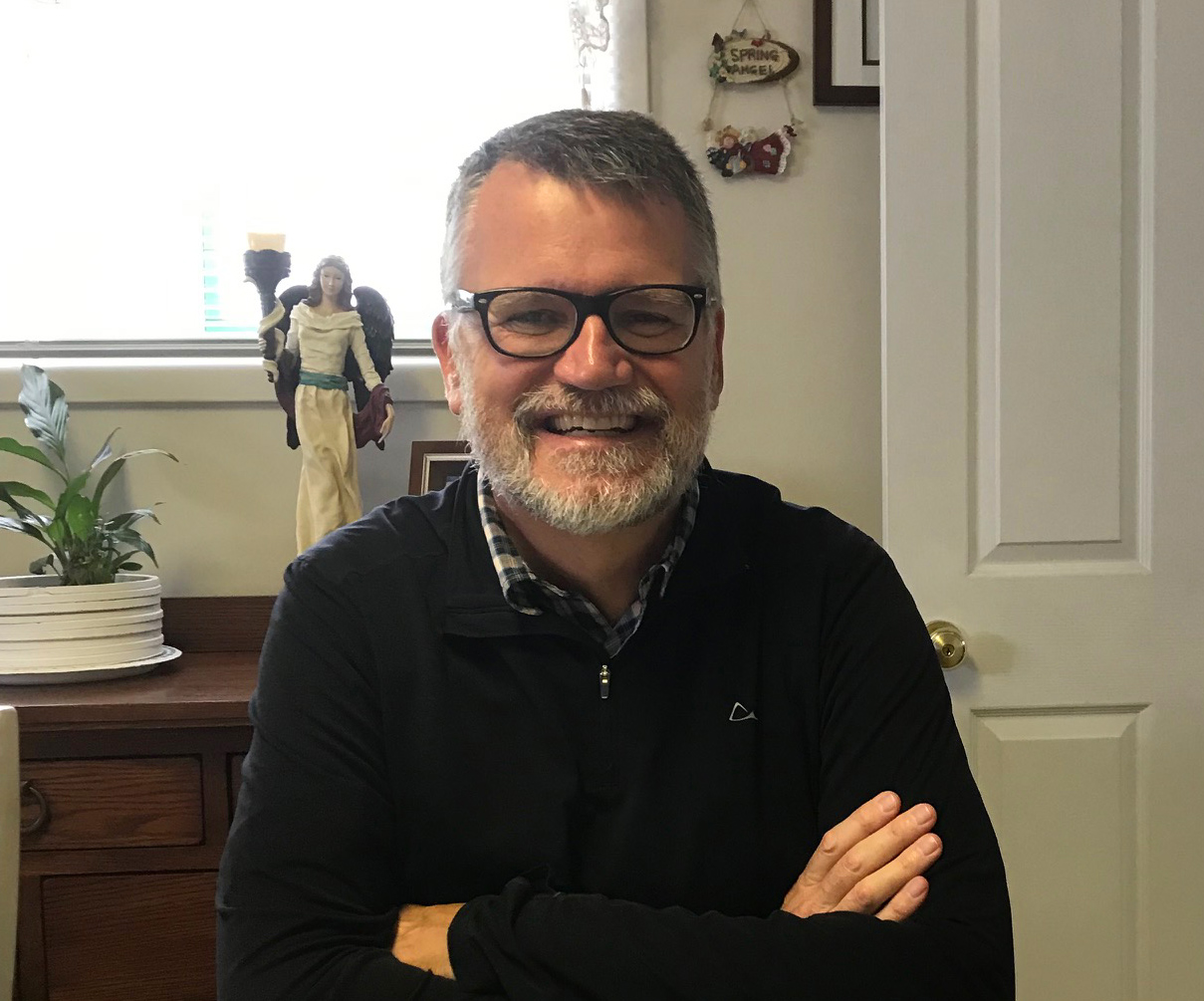 Nic Milligan recently returned from a trip to Columbia and says, "We have a friend who is there in Bogata teaching English at an international school. It was a chance to see her and to see a part of the world we hadn't before. It was a wonderful trip that included an excursion into the Amazon with an indigenous guide. Truly magical." On his return Nic announced his candidacy for mayor of Fernie.
Asked why he wants to run for council and the mayor position, he replies, "I care deeply about my community and I want to make a difference. I want to give back; it has been a great home for me and my family. I love building relationships and working together for common goals. In 2020 I retired after nearly 25 years with Teck, the kids are now away in school and so it's time for a change, and giving back to the town I love is something I have time to do."
Giving back isn't new to Nic as he has been volunteering for years sitting on a variety of boards such as the Arts Station, Sparwood Chamber of Commerce, Community Futures East Kootenay, Fernie Historical Society currently sitting as board chair, Elk River Alliance and vice- chair on the College of the Rockies Board.
Nic was born in the West Highlands of Scotland, in the farming cluster of Kishorn where his father Tony Milligan was the manager of a farm. Tony's father was a mining engineer who had moved to Timmins, Ontario. Tony was born in Canada however at two years of age his family returned to Scotland and he was raised there.
Tony met Helen, was married in Scotland and they had five children, four delivered at home at Seafield Farm and one in the hospital in Inverness, Bruce, Roland, Nic, Connie and Joyce. In 1969 Tony returned to Canada, the land of his birth, to a job at Kaiser Resources where he worked in reclamation of lands. He became well known and very respected as a leader in this field earning the title "Grandfather of open pit mine reclamation". Nic comments, "that is how I came to believe mining and a healthy environment can co-exist."
By 1970 Helen and their five children had arrived in Fernie calling a trailer in the Leroux Trailer Court home, now known as Fernie Mobile Park. Although a busy mother, as the children grew Helen found employment outside the home doing the books for Maffioli Meat Market and then working in the office of Ministry of Mines and sitting as chair of the local School Board.
Nic says that like many of the kids in Fernie, after graduation he wanted to see what was beyond the mountains so he attended Lethbridge College and completed a journalism diploma, coming back in 1987 to work at the Greenhills mine as equipment operator. Two years later he went to the University of Victoria to study writing for four years getting his degree and publishing a couple of short stories. He worked his way through school, doing construction and after graduation taking a carpentry job. He said he enjoyed the work and had a great boss who at age 38 passed away due to a heart problem. Nic thought what now? He decided to travel to Ireland and Scotland. Obviously feeling nostalgic, in Scotland, to celebrate his 30th birthday he found himself sitting outside the closed gate of his childhood farm. Since then he has taken his wife and children to visit where they enjoyed a tour although it was a was wet and harsh on the day they visited. Not unusual climate for the area.
In 1995 he returned to Fernie and applied at all the mines, he was hired casual at Line Creek for four days as a truck driver, then hired full time at Coal mountain as a labourer, a "step and fetch kind of guy" he says. He worked himself up the ladder to retire as Manager of Social Responsibility. Being responsible for Teck Coal Indigenous Relationship, "I loved this work, it was a new window into the world of Indigenous Culture". This work led to Nic being named "Friend of Ktunaxa" by the Nation Council in 2011. This is a huge honour for Nic and two others that were also honoured that day, a ceremony and performance of an honour dance made the event very special.
Nic and wife Sylvia met at university and became friends. Sylvia worked in Spain and Japan teaching English as a second language and inter-culture and training. On December 1997 Nic was living in Fernie, Sylvia was working at the University of Victoria and thinking of returning to Japan. Nic invited her to come to Fernie to attend the Teck Christmas party. They were married the summer of 1998. The couple has two children, Anthony 22 who lives in Vancouver and works as a sound engineer for live music and also works in carpentry for a Theatre company and Madeleine 20, studying Environmental Science in Halifax.
Nic's years of experience with Teck position him well to continue his leadership with a role in local politics. His years of engaging and communicating with many people and groups, including local and provincial governments, will allow him to achieve his goal of open and engaged local government that has been missing.
Nic believes there are improvements that need to be focused on such as climate resilience, affordable housing, and infrastructure. He will prioritize engaging with residents in a manner where they feel comfortable addressing their concerns with him, council and staff while knowing they are being heard and taken seriously.
All the best of luck to you Nic Milligan.