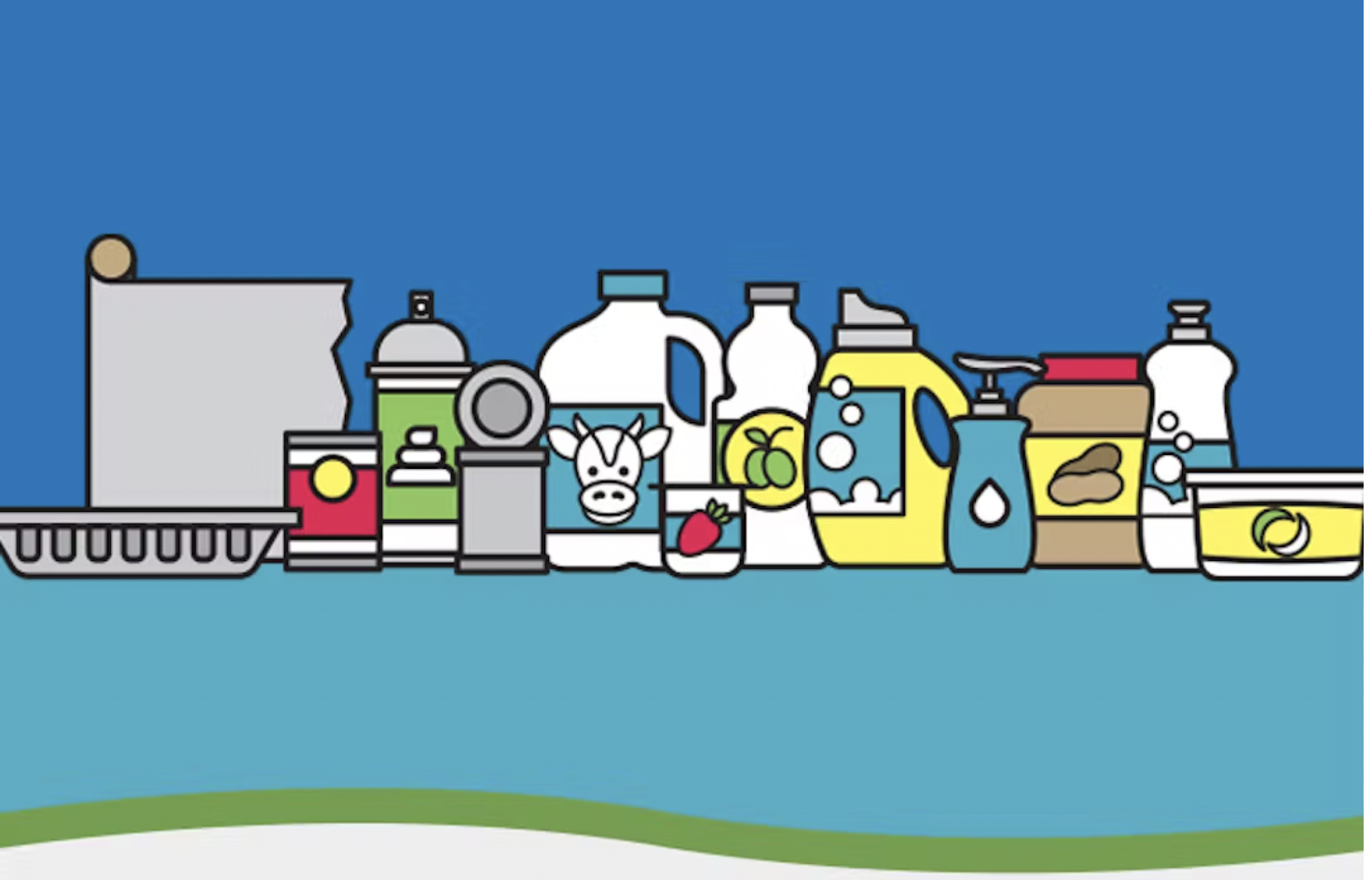 This week is National Waste Reduction Week and the RDEK is focusing on what can be done to generate less garbage.
The usual suspects come to mind when thinking about trash; product packaging, used paper towels, food scraps and anything that might not easily be identifiable as a recycling product.
Things we pay less attention to, like electronics you no longer want, or plastics that have broken and you have no use for, often slip through the cracks when it comes to reuse and recycling.
We'd like to highlight some of the ways the RDEK is supporting waste reduction and offer some alternative services that are available throughout the region.
Recycle BC Depots are available across the Regional District and you can find a list of their locations by clicking here.
Products accepted for recycling at Recycle BC Depots include:
• Paper & Cardboard Products
• Flexible Packaging
• Containers
• Plastic Bags & Overwrap
• Coloured/Printed Styrofoam
• White Styrofoam
• Glass Containers
Yellow Bin System
The Yellow Bin system has been operating in the RDEK for over 20 years. Yellow Bins can still be found throughout the region. Through this system we don't have access to the same markets, the Yellow Bins accept only paper, cardboard, tin cans, grocery bags and plastics 1-6 (no styrofoam).
Composting
• Earth Machine composters available from the RDEK for $52.
Other products you have in your home that you may not know can be recycled include:
• Small Appliances
• Electronics
• Oil, Oil Filters & Antifreeze
• Paint
• Light bulbs & Fixtures
• Tires
• Batteries & Cellphones
• Outdoor Power Equipment
• Smoke Alarms & CO2 Alarms
• Medications
• Hazardous Waste
For more information on where can take these products, click here.
We all have a part to play in waste reduction and the RDEK hopes that these resources help you discover a new way to reduce, reuse, or recycle.
Thanks for all you do to make this a great region.