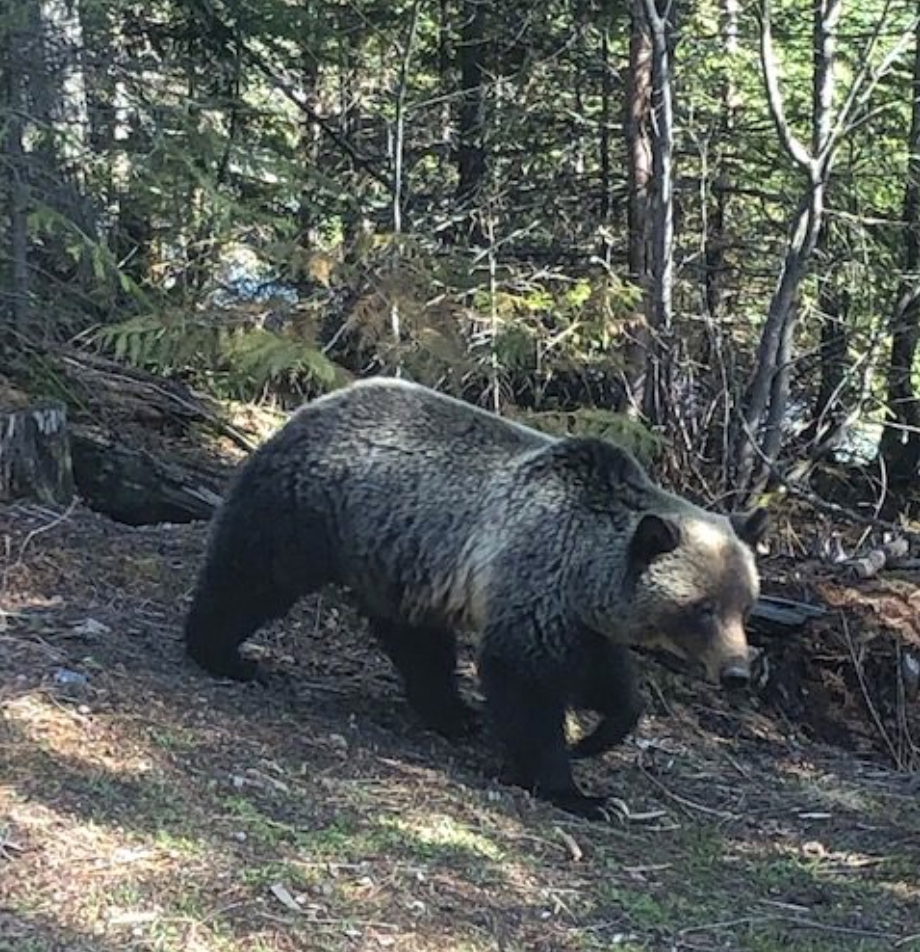 This week there was a bear encounter on a Fernie trail in the Ridgemont area. The incident was reported on facebook, "Grizzly Bear down hill from What's Up Doc just past the junction of Kiddy Down- took a bite out of my dog and retreated after a short bluff charge and "huffing" when we intervened."
If you are biking/hiking through the Fernie Ridge trail system please consider avoiding Cemetery Bypass, What's Up Doc and lower Roxy Roller for the next five days per a Conservation Officers request. Please keep your dog under control or leashed.
With spring having arrived in Fernie, the temperatures are rising, the snowpack is melting and the trails are opening, the ski season has ended—and the valley's hungry bears are looking for food.
With the bears roaming about, the Conservation Officer Service (COS) and Wildsafe BC are reminding people to clear their properties of any wildlife attractants. It is much easier to keep food away from a wild bear than it is to teach a bear to stay away from unnatural food that it has learned to enjoy. Spring is the perfect opportunity for us to prevent bears from developing feeding habits that can lead to their destruction.
Every year several Fernie bears are destroyed because of human behaviour, last year was the worst in years. The bears deserve better treatment, let's be smart and eliminate our errors. You can prevent the destruction of bears by ensuring that your property is free of attractants (unsecured garbage, dirty BBQ's and bird feeders). If bears begin the season feeding on human food, they will end up being destroyed.
Wildsafe BC thanks you for taking time to remove anything that may attract bears to your property. Please encourage your neighbours to do the same.
Also when on trails make enough noise to alert the bears of your presence and carry bear spray incase you accidentally threaten or scare one. Remember that bears have no interest in people and only react when threatened or scared.
For more information go to www.wildsafebc.com