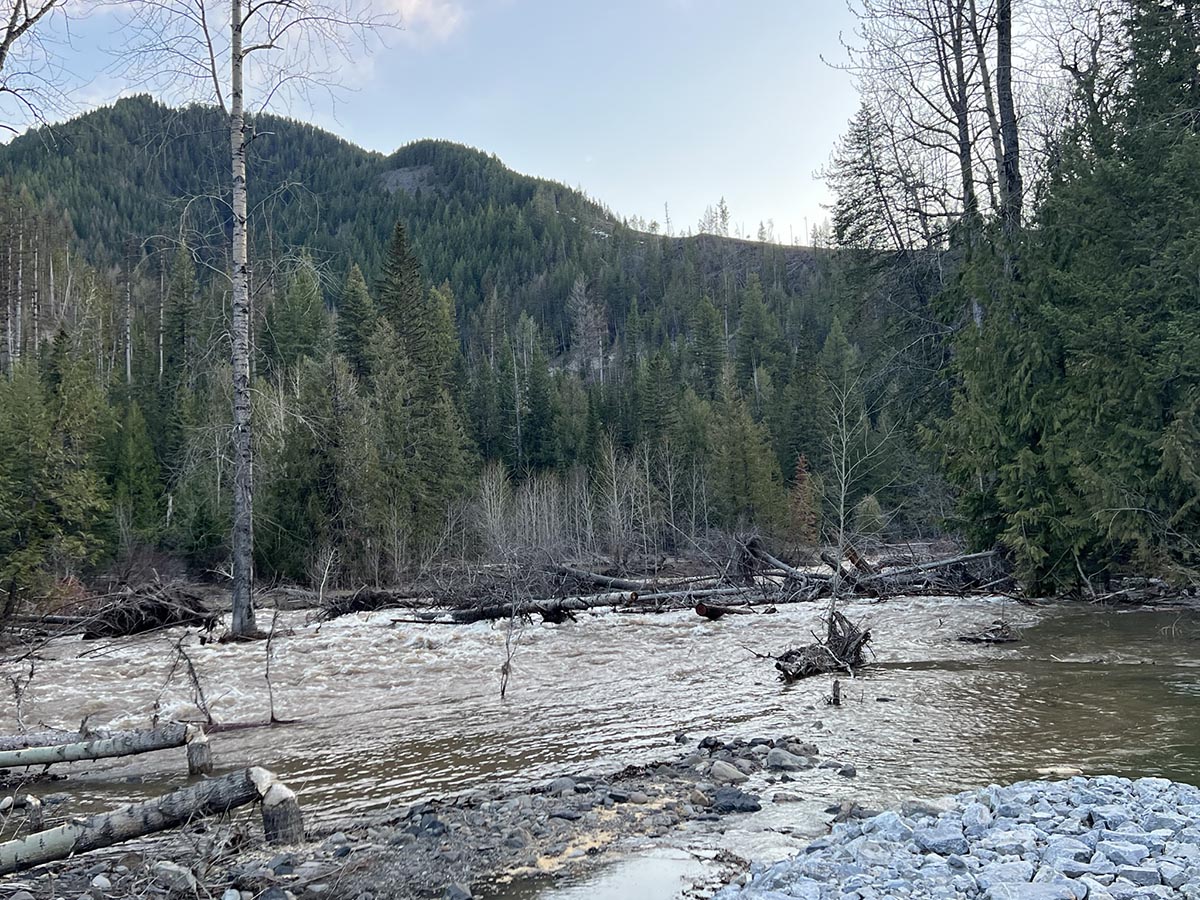 On the heels of the summer-like temperatures over the weekend, it's no surprise the BC River Forecast Centre has issued a High Streamflow Advisory for the East Kootenay.
The BC River Forecast Centre has issued a Flood Watch for the East Kootenay as river levels are expected to rise due to current conditions and the RDEK is also urging residents to take steps now to prepare in the event of flooding and to be safe while out recreating. "This time of year, preparedness and safety are key. Know the numbers to call, have a family emergency plan, plan ahead to protect your property from flooding if you are in low-lying areas, and ensure you stay well back from waterways as rapid, unpredictable changes in waterways are possible," adds Duczek.
As of today Coal Creek was flowing medium-high (as pictured) and we can expect all streams to rise in coming days.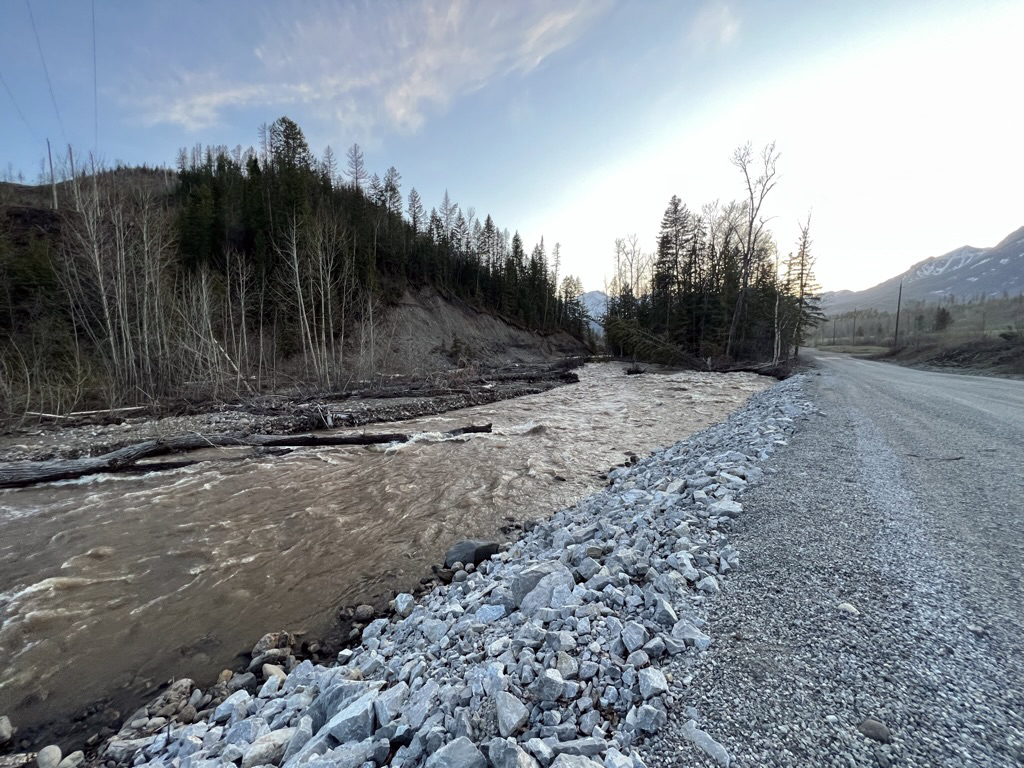 A High Streamflow Advisory means that river and tributary levels are rising or expected to rise. Minor flooding in low-lying areas is possible and it's important that you use caution around any waterways (from creeks to rivers) and stay bank from the banks as conditions at this time of year can be unstable and change rapidly.
The RDEK is encouraging residents who live in flood-prone areas to take steps to be prepared in the event the region does experience localized flooding.
A self-fill sandbag stations have been set up at the Elk River Inn in Hosmer – Hwy 3 at 6th Avenue (in the lot south of the pub)
The sandbag stations have sand and bags; however, residents need to bring their own shovels and gloves. Additional sandbag stations will be set up as conditions warrant.
You can always check Prepared BC for tips on how to prepare your home and family in the event of flooding or other emergencies.