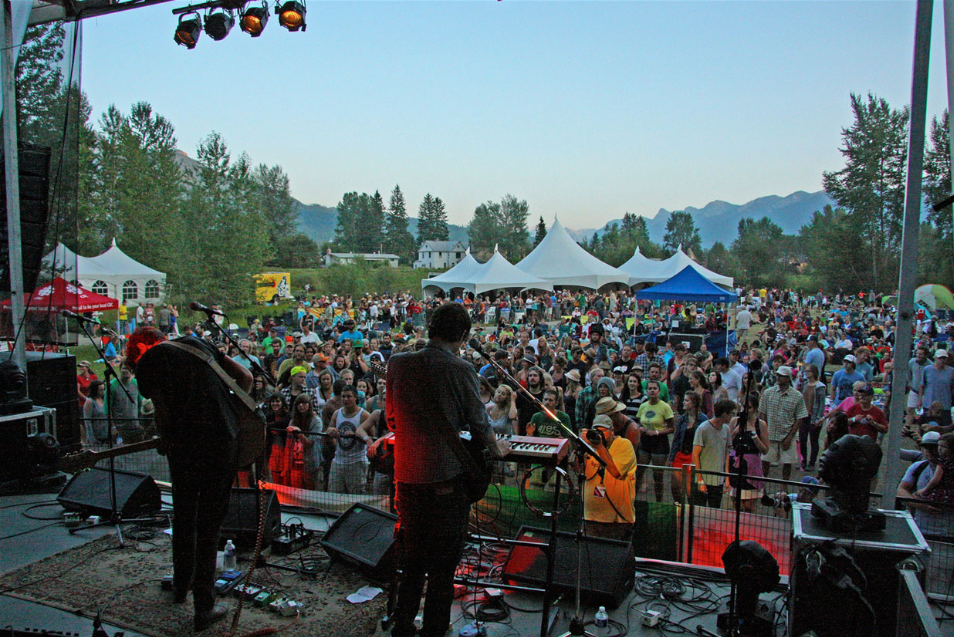 Groove to live music…marvel at wall-sized art…go on a guided wetland wander…or laugh as your kids jump in a bouncy castle, their faces painted like butterflies. All of these are once again becoming possible, thanks to the return of festivals.
The Kootenay Children's Festival kicked things off in Cranbrook on May 7, 2022, after a hiatus due to the pandemic. Kids boogied to Fred Penner, were captivated by Ktunaxa storyteller Bonnie Harvey, shimmied and shook with Bollywood star Karima Essa and much more.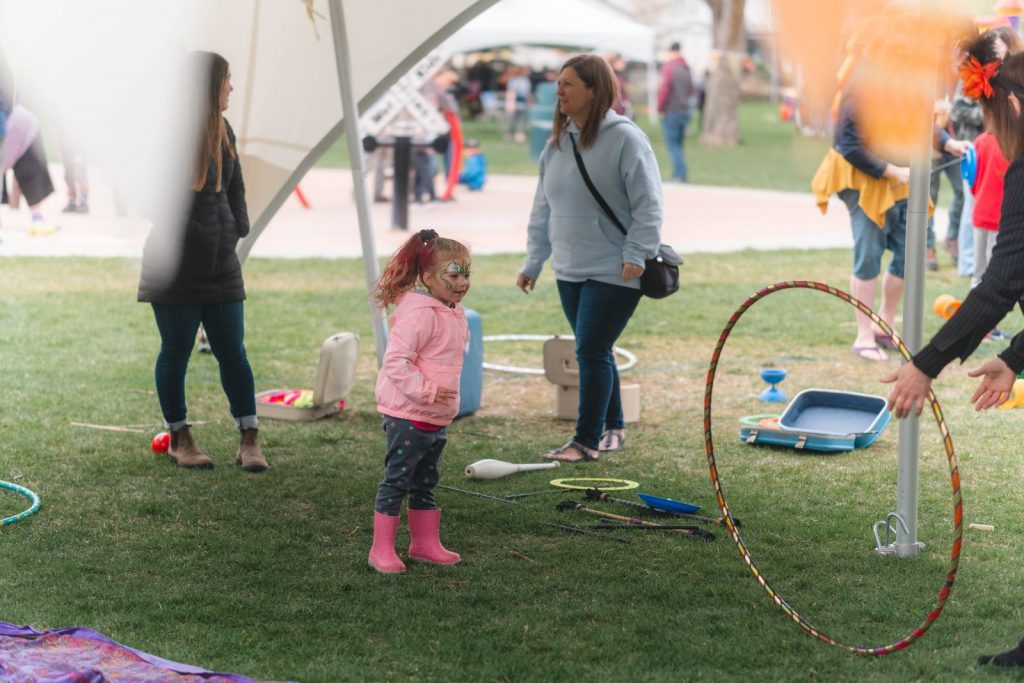 "It was bursting with fun! It was a whimsical space of play, joy, connection and inclusivity," says Galen Olstead, Managing Director of the Key City Theatre Society, which runs the event. For the 35th annual edition—which drew about 2,500 people—extra tents and portable stages offered a safe layout for performers, presenters and participants.
"The Kootenay Children's Festival has been a mainstay of the area for generations," he says. "Our vision for 2022 was to bring it back better than ever"—and the joy on the children's faces shows this came true.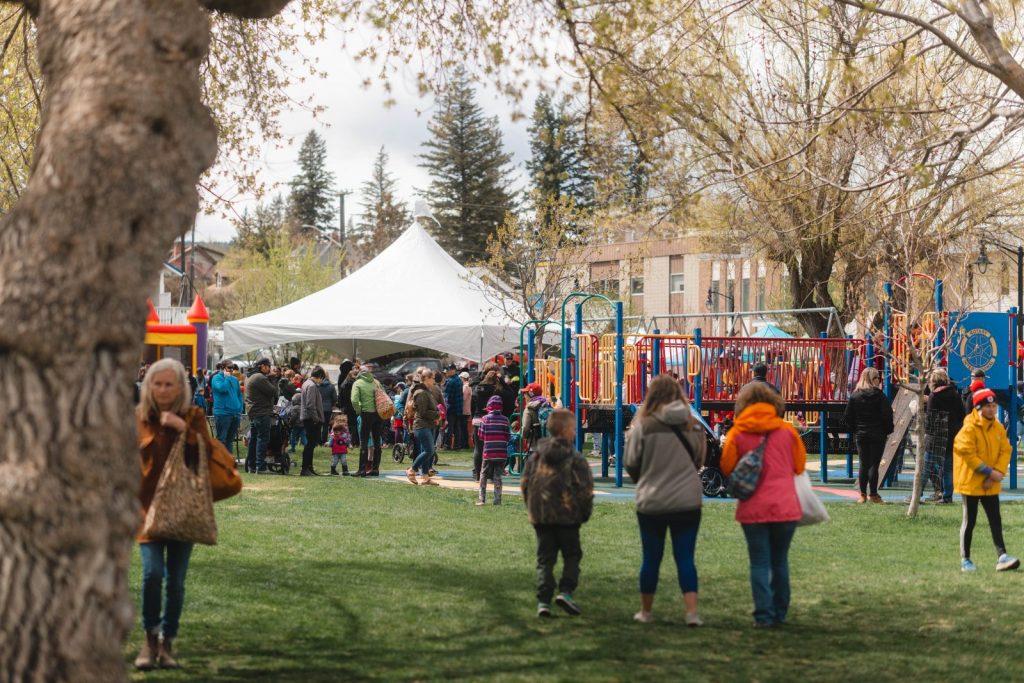 Columbia Basin Trust is giving an extra boost this year to 12 hallmark festivals to help them resume events around the region after the impact of the pandemic. The Trust continues to support many other community events annually through its sponsorship program.
The East Kootenay's 25th Wings Over the Rockies Nature Festival runs May 9 to 15, 2022. Participants learn about the nature and culture of the Columbia River wetlands through 100 presentations and activities like guided walks and paddles, art and music, a children's festival, conservation project tours and a photo contest.
"Our philosophy is that people care passionately about special places that they experience," says Ross MacDonald, President of the festival's society. "By fostering a sense of place, Wings strives to move people from awareness, to understanding, to appreciation and, ultimately, to stewardship"—all in a spirit of fascinating discovery.
Here are the 12 festivals that are being supported by the Trust:
– The 16th Annual Snow King's MasqueParade, Golden, Feb. 12, 2022
– Kootenay Children's Festival, Cranbrook, May 7, 2022
– Wings Over the Rockies Nature Festival, Invermere, May 9 to 15, 2022
– Steamboat Mountain Music Festival, Edgewater, July 8 to 10, 2022
– Kaslo Jazz Etc. Festival, Kaslo, July 29 to 31, 2022
– Wapiti Music Festival, Fernie, August 5 to 6, 2022
– Nelson International Mural Festival, Nelson, August 12 to 14, 2022
– Flats Fest, Canal Flats, August 19 to 21, 2022
– Kimberley Kaleidoscope Festival, Kimberley, August 20 to 27, 2022
– PEAK Music Festival, Cranbrook, Sept. 2 to 3, 2022
– Tiny Lights Festival, Ymir, Sept. 2 to 4, 2022
– LUNA Festival, Revelstoke, Sept. 23-25, 2022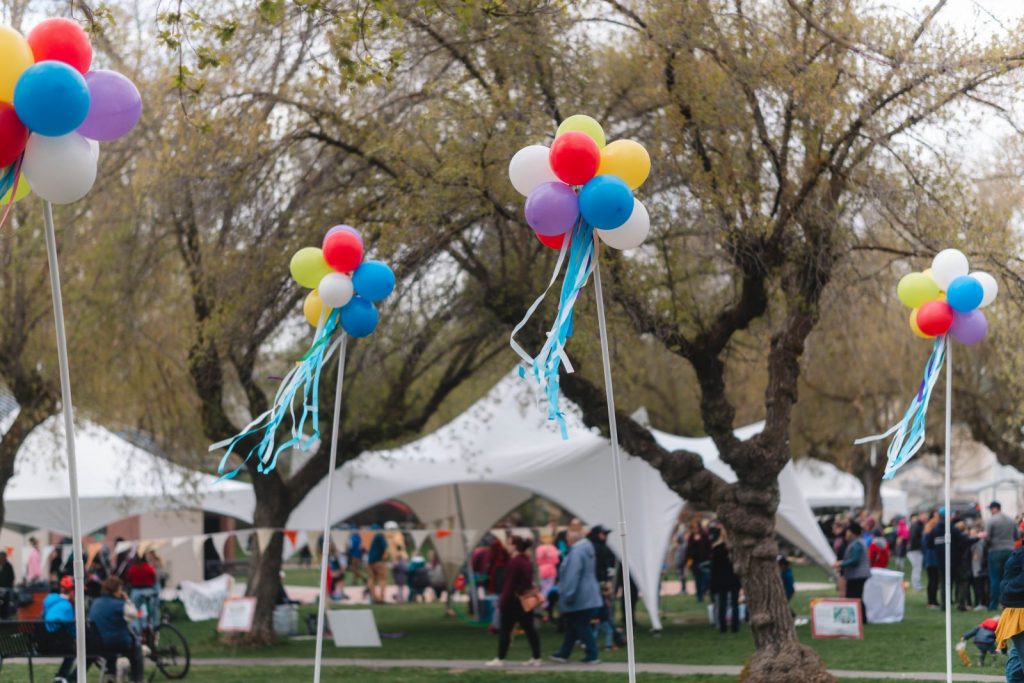 Columbia Basin Trust supports the ideas and efforts of the people in the Columbia Basin. To learn more about the Trust's programs and initiatives, and how it helps deliver social, economic and environmental benefits to the Basin, visit ourtrust.org or call 1.800.505.8998.