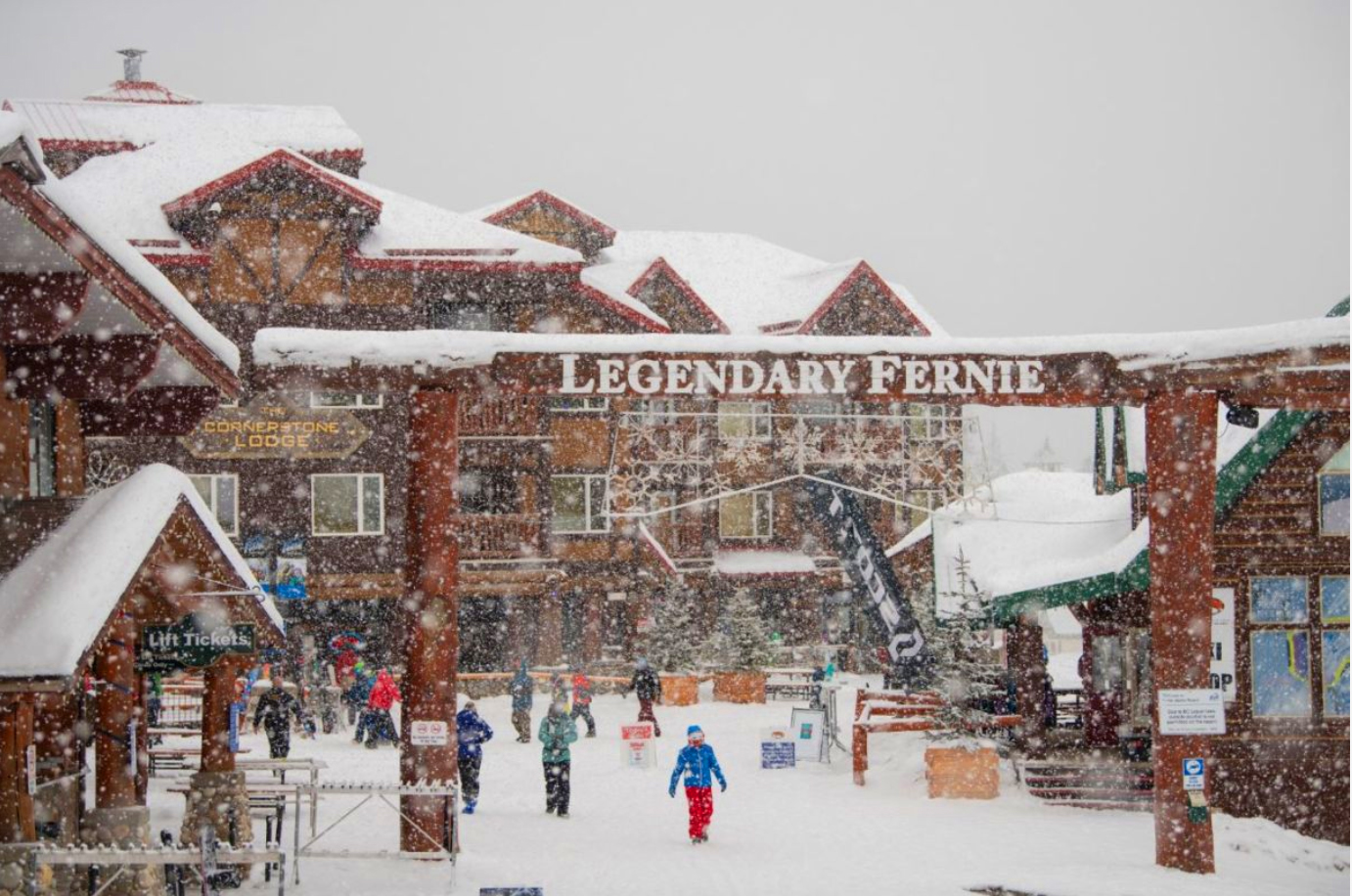 Winter fun is happening in Fernie with Fernie Alpine Resort's opening and a number of other activities in full swing!
The Elk Chair starts spinning Saturday, November 30 with the Elk Run open for skiing and riding.  The other runs will open soon with a bit more snow at lower elevations.  The coverage in the upper bowls is looking good, see Upper Timber Bowl below.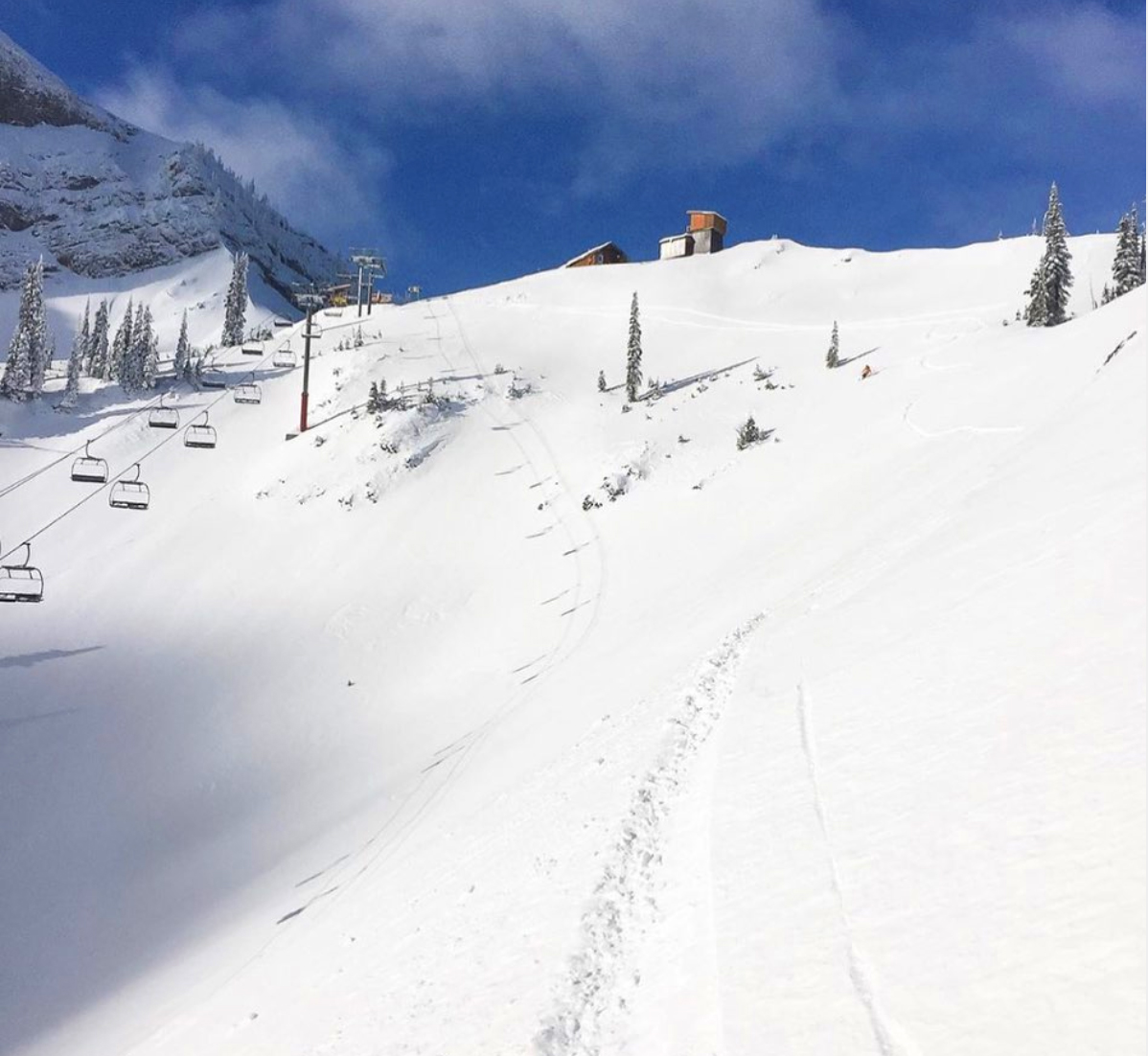 On the lower elevations people continue to play on the hiking and biking trails and the lakes are perfect for ice skating.
This Friday evening you can join the City of Fernie for the "Light Up the Night" ceremonies in Historic Downtown Fernie to kick off the winter season!  The winter light displays will be switched on for the first time at the Fernie Courthouse.  Downtown Businesses will be open until 8pm on November 29th to kick off Fernie's Holiday Shopping.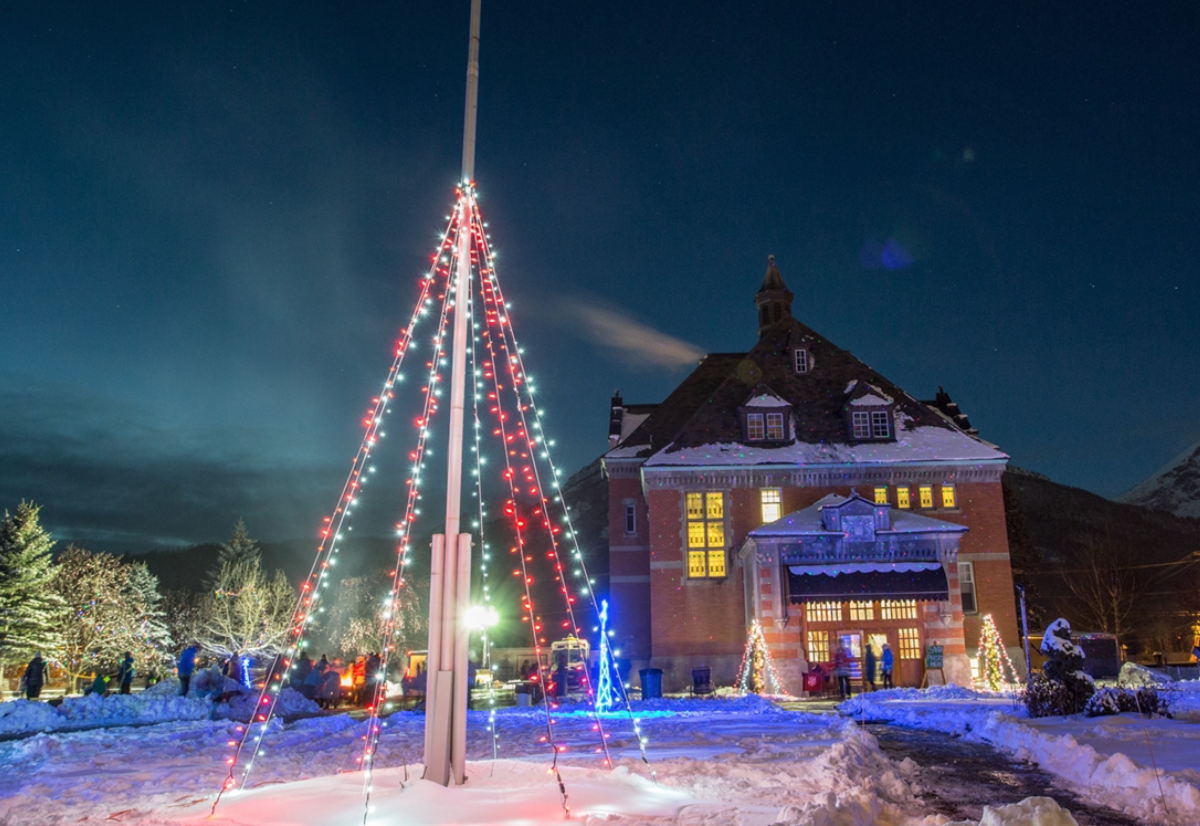 On the following weekend, on Saturday December 7th, people from all over the globe, will get out for a ride on their fat-bikes! For the fifth time Fernie has celebrated Global Fat-Bike Day and is being celebrated at the Fernie RV Resort this year.  The event is FREE is FUN for everyone, get your smile on–fun is the nature of the ride.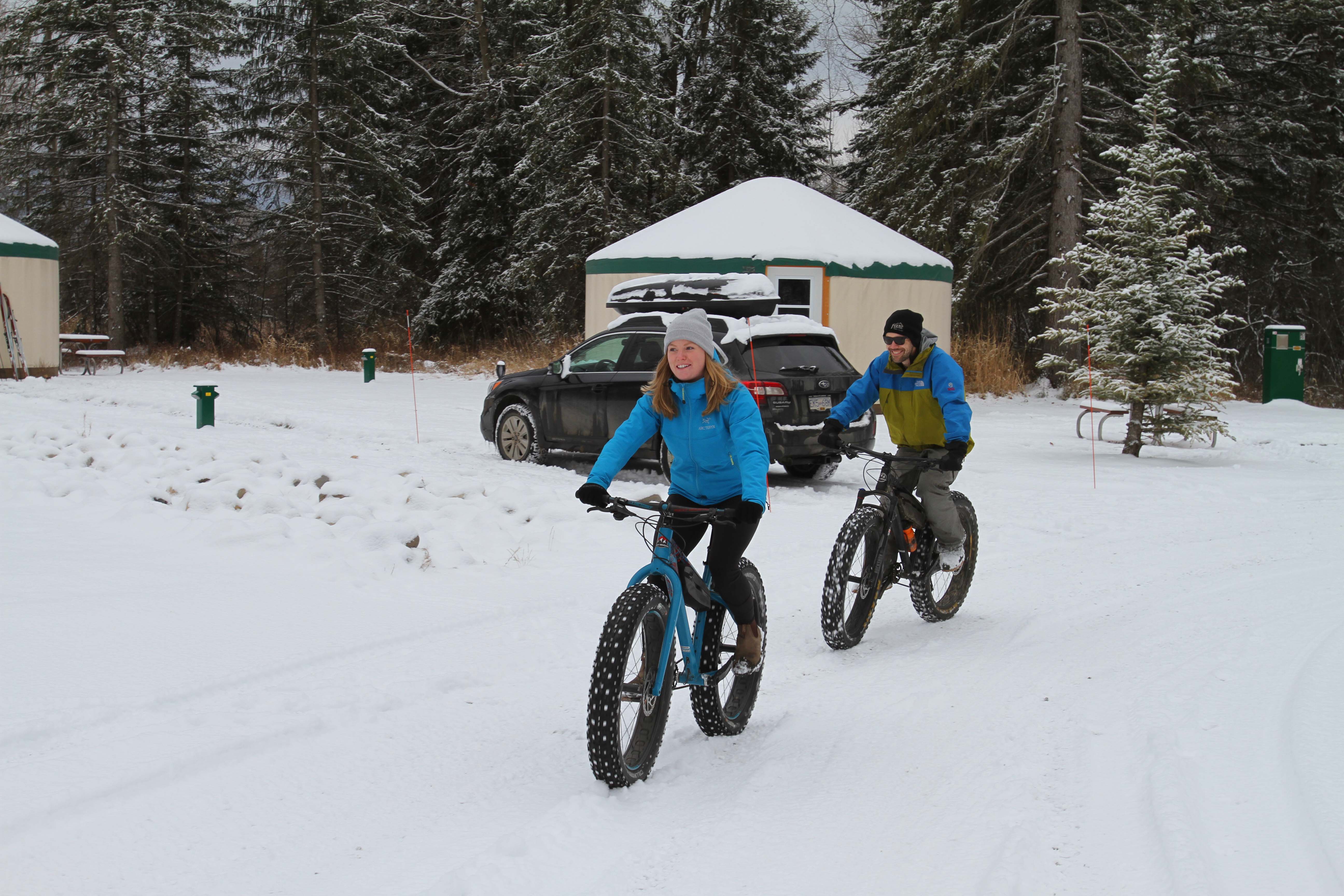 The Mountain High Adventure Center, located at the Fernie RV Resort,  is organizing two group ride's to to celebrate fat-biking! Everyone is invited join in the fun, there will be beginner and advanced groups for both rides.  Find out more about the event and fat-biking in Fernie here.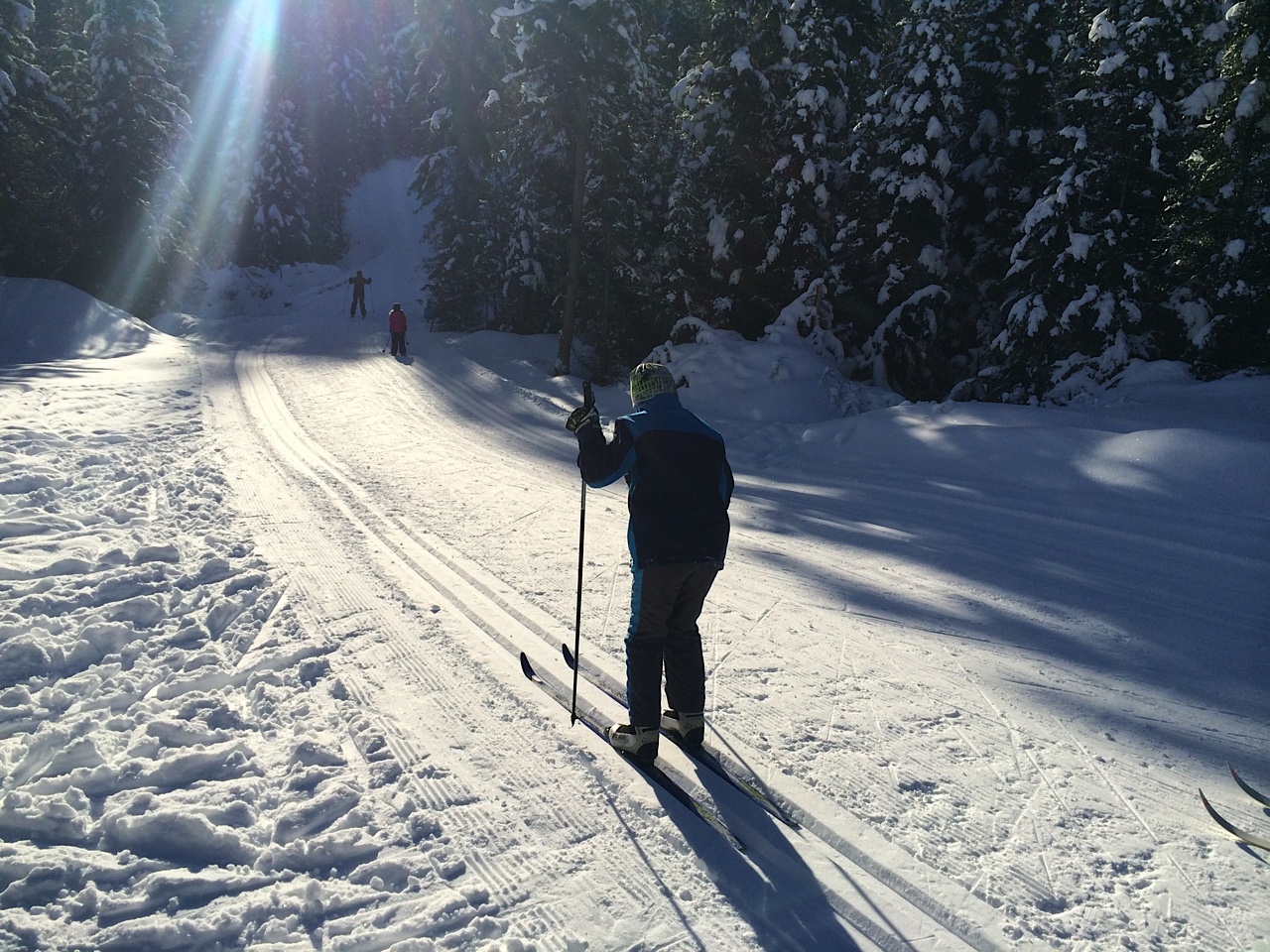 Discover the new multi-use Great Northern Trail Connector that will be groomed this winter season!  The Fernie RV Resort is please to say that multi-use trails have been created that connect from the Resort for the purpose of nordic skiing, fat-biking, walking snowshoeing and they are dog friendly.  The new trail connects with the Great Northern Trail into town and other multi use networks, and for nordic skiers the Fernie Golf Club has a dedicated XC circuit.  See the details on the Fernie Nordic Society here and early bird pass prices end this weekend..
We wish you a wonderful winter season!
FAR photos: FAR
Fernie photos: TFA