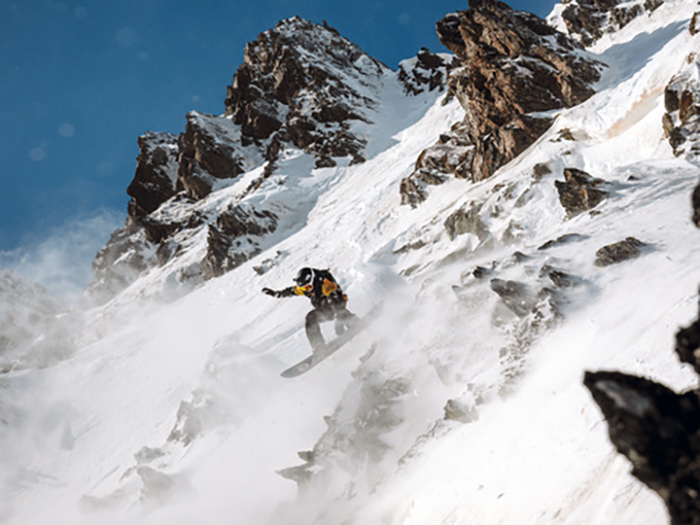 This years top young riders representing Canada in the Freeride World Junior Championships (FJWC) will include Fernie's Meghan Stewart and Eden Amundsen, and Katie Anderson is riding in the Freeride World Tour again following her 2021 Rookie of the Year award.
Here are the results from the Freeride World Junior Championships and congratulations too Megan on her 5th place snowboard result and Eden on her 6th place ski result. You gals rip!
The best young skiers and snowboarders on earth come together once a season for a special event that has the power to shape the future of Freeride. This years FJWC are set for 26-29 January in Kappl, Austria. The resort from Austrian Tyrol has warmly hosted the FJWC since 2018, providing a prime location with its plentiful snowfall and Quellspitze competition venue. After a hiatus due to sanitary restrictions, the FJWC returns to Kappl for its 9th edition organized with the Open Faces Freeride Series.
Meghan and Eden are now in Kappl and gearing to compete, with Meghan competing in Women's Snowboard, and Eden in Women's Ski.
And congratulations to Fernie's Katie Anderson for her performance at the 2022 Freeride World Tour in Baqueira Beret, Spain this past weekend. Katie commented, "I took a gamble with my line choice and chose a line that I was thinking about all week, and then took it a bit too conservatively. I was disappointed in myself, but I know what I need to improve, and am looking forward to the next event!"
Best wishes to Meghan, Eden, and Katie in future competitions!
Watch Meghan and Eden ride in the championships and Katie's next #FWT22 event at Kicking Horse live here freerideworldtour.com