The Fernie's Ghostrider Junior Hockey Club will play Kimberley in the first round of playoff hockey in the Eddie Mountain Division.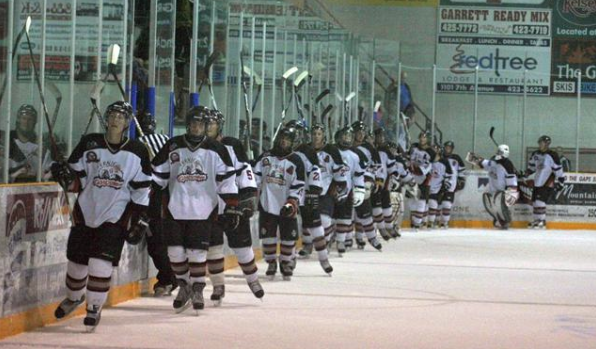 The Riders ended up in fourth place with 34 points, Kimberley in the first place, they finished with a league leading 78 points. That means Kimberley will have home ice vs Fernie and every other team (if any) they play this season.
With a 44 point lead on the Riders it will be a tough series. The Riders lost all 8 games they played against Kimbo this year but most of them were one goal games. So it is more than possible to win this best of 7 series.
The Riders match up well on the gritty side of the puck but are behind on the scoring side, a couple of big losses put them at -17 in that department against the KD.
Not many people think the boys have a chance in this series so the Riders will have to use that as a motivational tool and try and channel the Vegas Golden Knights with their shockingly successful "Us Against the World" mantra. Anything can happen and you don't win on paper.
I believe that systems help a bit but if a team plays a basic defensive game and each player "really want's it more in every situation", they can win. That is what Mike Sullivan convinced the Penguins they needed to do two years ago when he was brought in to a failing team mid season, and they won everything, twice.
The Riders are in Kimberley Friday and Saturday then come here Sunday Feb 25th and Tuesday the 26th. Game 5 is in Kimberley Wednesday and Thursday March 1st game 6 is in Sparwood. Game 7, if necessary, is Saturday in Kimberley.

The Riders lost the first three games in the series however won game four in overtime and forced game 5 into overtime in Kimberley before loosing 2 to 1..
It was a tough year for the Ghostriders however they showed their grit in the playoffs.