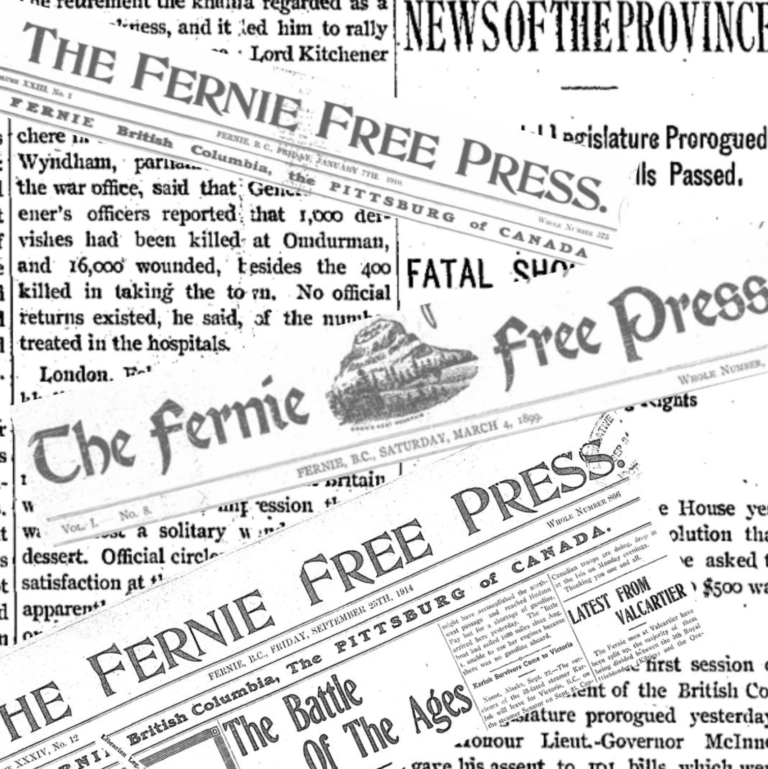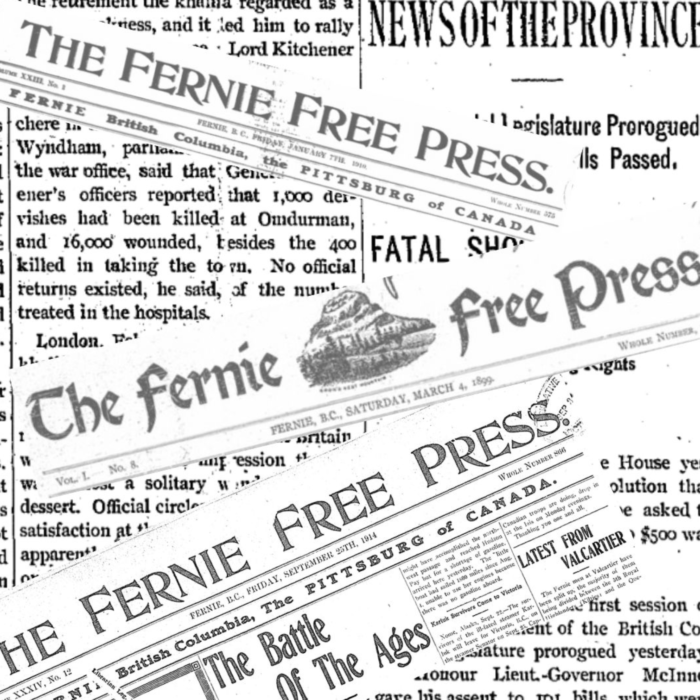 Following an extensive digitization process, the Fernie Museum is sharing a digital archive of The Fernie Free Press from 1899 to 1947. The archive is available online at the British Columbia Regional Digitized History (B.C.R.D.H.) website.
See the digital archive of The Fernie Free Press here.
The B.C.R.D.H. is the parent of two regional aggregate collections: Digitized Okanagan History (2017 – present) and Kootenay/Columbia Digitized History (2019 – present). Together, these aggregate collections represent historical, primary source, and archival materials housed in community heritage institutions throughout the Okanagan, Shuswap, Similkameen, Boundary, West Kootenay, East Kootenay, and Columbia regions of British Columbia's southern interior.
Their goal is to work collaboratively with partner organizations to improve access to a wide range of local historical resources through digitization.
The Fernie Museum thanks Mike Sosnowski Area A Director and the RDEK for providing funding to enable this project.