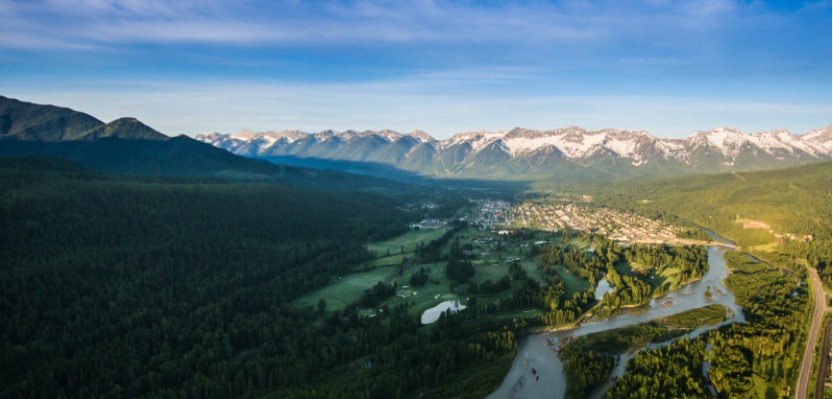 The Elk Valley Regional Land Trust ("EVRLT" or the "Trust") is pleased to announce the official launch of a fundraising campaign aimed at raising money to purchase large tracts of privately-held forest in the Southeast British Columbia Rocky Mountains.
The EVRLT is a volunteer-run, registered not-for-profit organization aimed at conserving the spectacular wilderness in the Elk Valley while preserving access for the community and visitors. The Trust has been working since 2019 in consultation with multiple organizations, stakeholders and advisors to establish key priorities for the community, and has established relationships with landowners in anticipation of proposing to acquire targeted lands. Burnett, Duckworth & Palmer LLP (BDP) is providing pro bono legal council and Blue Source LLC is providing carbon offset development and marketing services.
In addition to the unique biodiversity in the lush mountains, the Elk Valley is a world-class destination for multiple wilderness activities, and a primary goal of the Trust is to protect access for all user groups. Throughout the region, much of the forest is privately-owned, which presents a combination of threats to the community and nature; deforestation, development and access restrictions are all at the discretion of current owners, unlike crown lands and parks.
The Trust will finance the purchase of targeted lands with a combination of approaches: conservation funding from established organizations and corporations, development and sale of industrial-scale forest carbon offsets, sustainable timber harvesting, impact investment, concessionary lending and public contributions. Upon successfully raising money and purchasing lands, conservation covenants will be developed and registered in order to protect the ecology and access to the forests in perpetuity. The goal is to raise over $20 million and acquire over 25,000 acres.
Source: EVRLT