The Island Pond Fire is now estimated to be at 1150 hectares. The BC Wildfire Service have 40 personnel on it, one helicopter, air tanker support, five pieces of heavy equipment, and have some machine guard and retardant guard on the south flank. The south and southeast flanks of the fire are currently holding well with machine guarding and air support – as they've laid down both water and retardant again tuesday. They have also done some machine guarding from the south to the east flank today and are continuing those efforts.
The fire is more active currently on the northeast side and that area will be their next focus for guarding.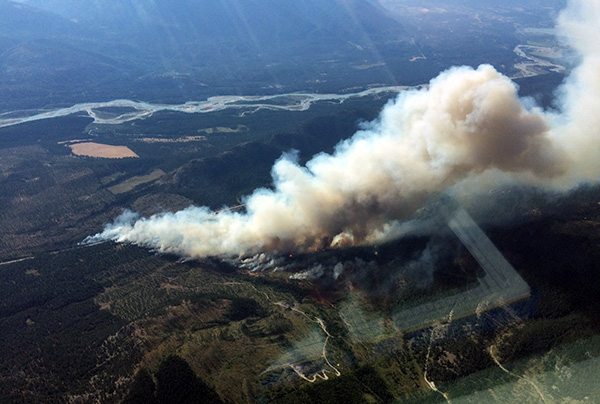 The evacuation alert remains in effect for the 51 residences between Island Pond and the north end of Premier along with the campground at Premier Lake. There also have been road closures on Highway 93 from Radium to Castle Junction however Highway #3 through the Crowsnest Pass remained open. Road closures can change at any time, for current update be sure to visit drivebc.ca
FErnie has been very clear considering the abundance of fires in BC. For information on smoke from wildland fires visit FireSmoke Canada.
Here is a picture of the Fernie following the Great Fire of August 1st, 1908 showing the business district of the town with refugee camp in the background. Lets never have a repeat of this, please respect the following campfire ban.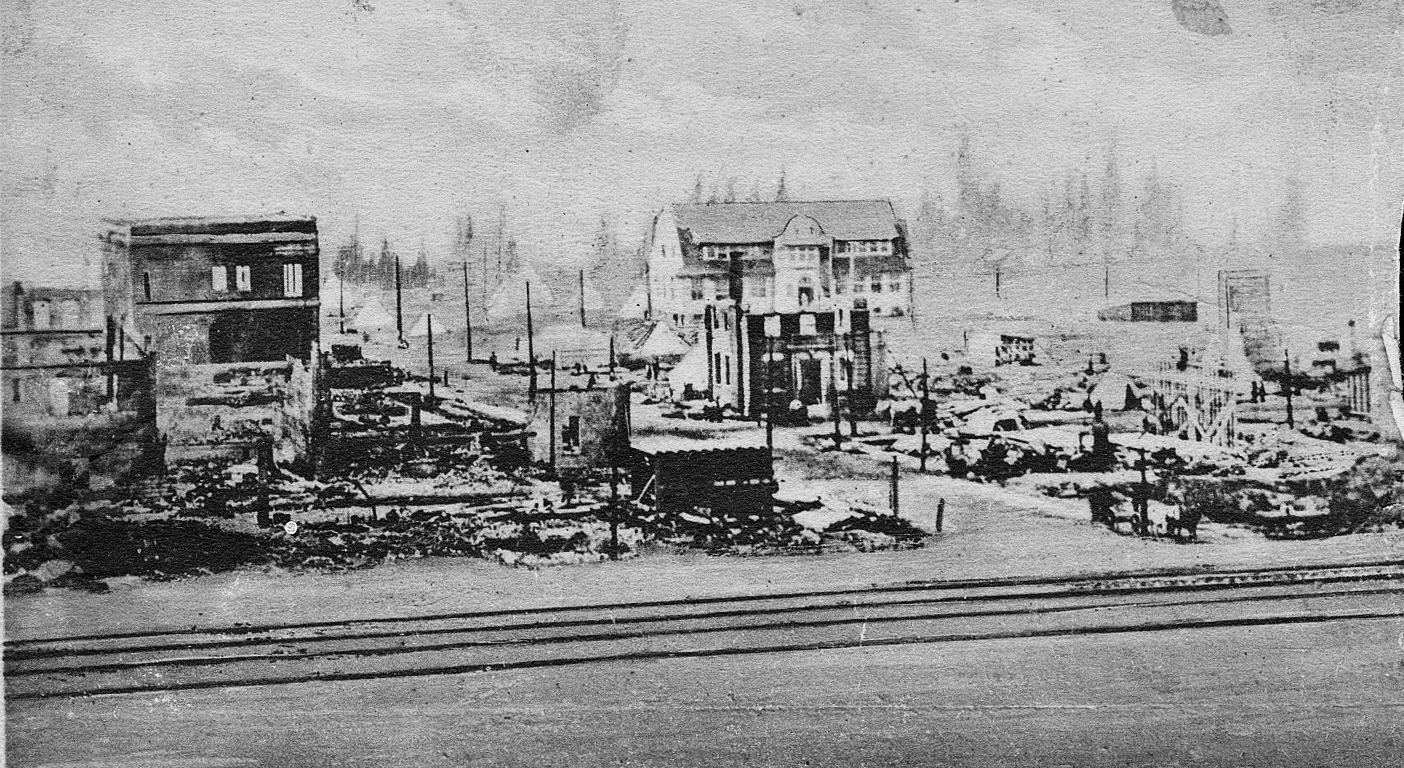 Campfire Ban in Place for Entire East Kootenay
The entire East Kootenay is under a total Fire / Campfire Ban which will remain in place until further notice.  All rural areas of the RDEK are included in the ban.  In the municipalities (Cranbrook, Kimberley, Fernie, Sparwood, Elkford, Canal Flats, Invermere and Radium), there may be other municipal bylaws / regulations that apply, so you should check with your municipality.
Specifically, prohibited activities include:
– campfires, as defined in the Wildfire Regulation: http://www.gov.bc.ca/wildfirelegislation
– the burning of waste or other materials
– stubble or grass fires of any size over any area
– the use of fireworks, sky lanterns, tiki torches, chimineas, burning barrels or burning cages of any size or description
– the use of binary exploding targets (e.g. for target practice)
– the use of air curtain burners (forced air burning systems)
To report a fire: *5555 from a cell, or toll free 1-800-663-5555
For the latest information on current wildfire activity, burning restrictions, road closures and air quality advisories, visit: bcwildfire.ca