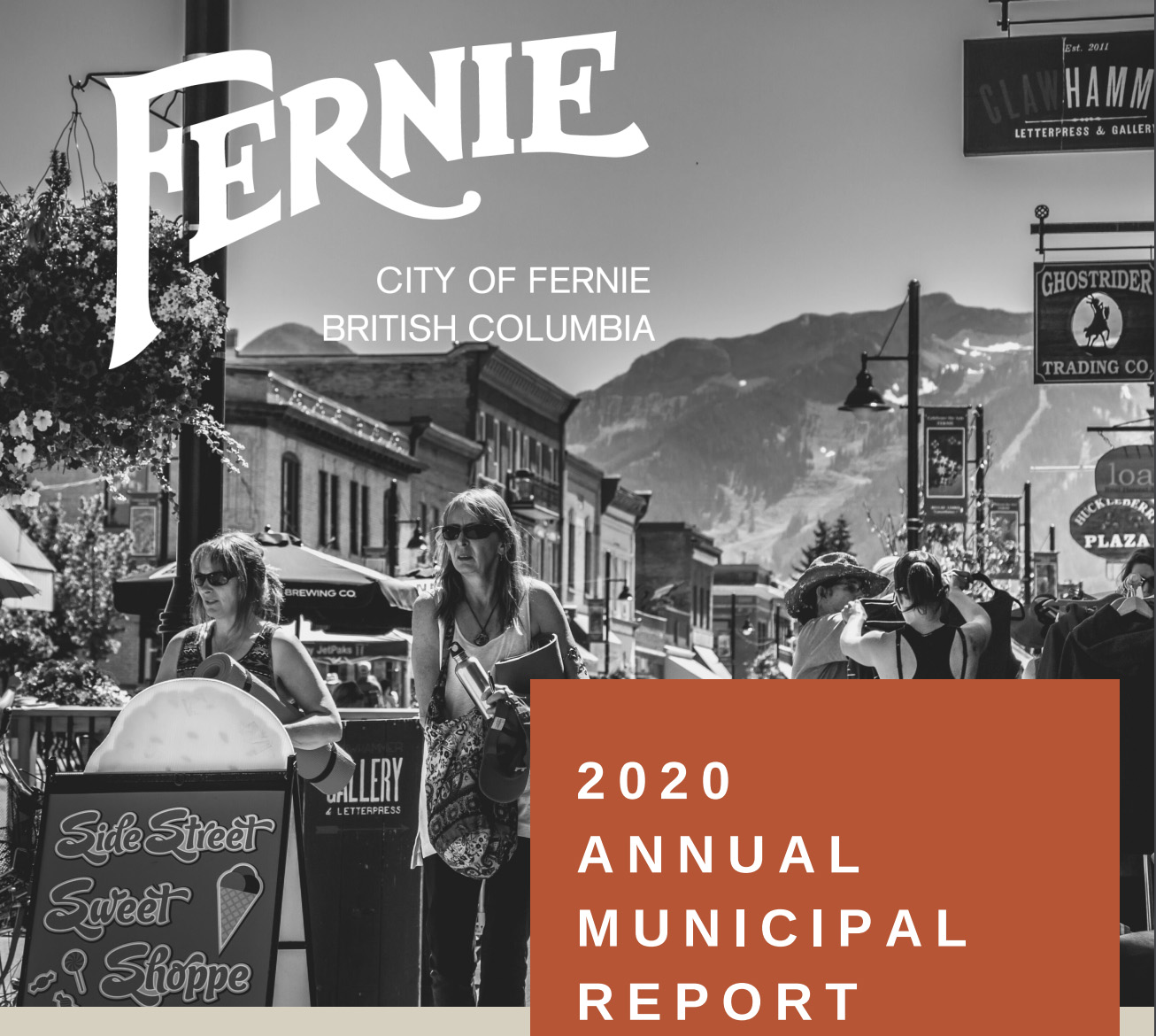 The 2020 Annual Report is now available for the public to view and provide feedback.
Annual Reports provide an overview of the major achievements and significant projects completed during the past year, as well as detailed financial statements.
View the 2020 Annual Report here.
2020 has been an unprecedented year for the community, and for the City. The pandemic has brought innumerable challenges for all, and yet this document represents a celebration of our achievements as a team supporting the community, and each other, through these times.
The report will be reviewed and presented to Council during the Annual General Meeting, scheduled to take place at the beginning of Committee of the Whole on July 19, 2021, at 4:00 pm.
Citizens are invited to comment on the report by going to letstalk.fernie.ca/2020-annual-municipal-report. You can also email your comments to letstalk@fernie.ca with the subject line "2020 Annual Municipal Report".