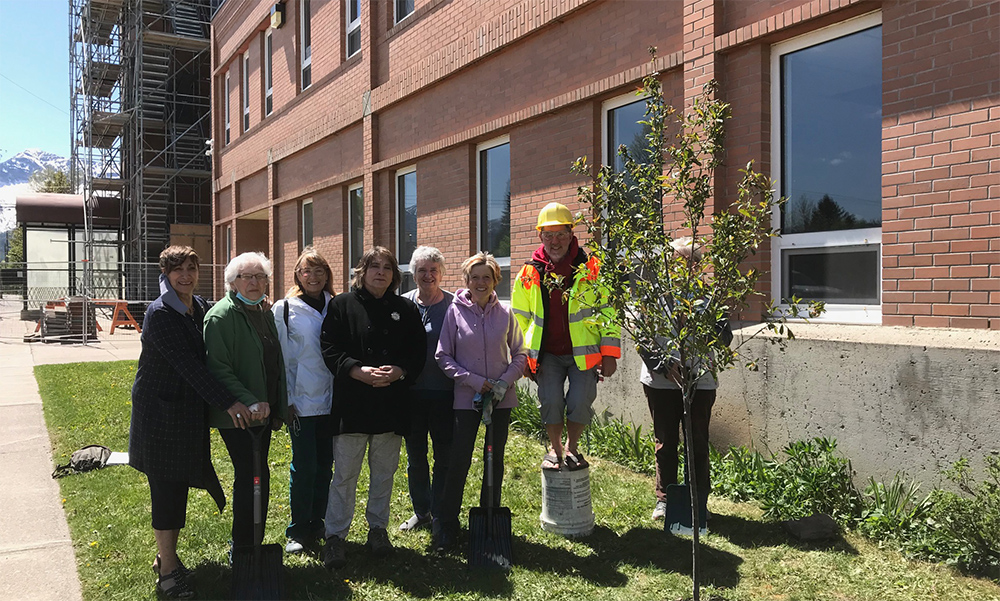 2020 was the 100th anniversary of the Catholic Women's League (CWL) of Canada and also that of Fernie's Holy Family Parish's Catholic Women's League.
This League was the first chartered CWL group in British Columbia and the ninth in Canada. Chartered on January 11th 1920 as the Catholic Women's Club" and on November 4, 1920 officially becoming the Catholic Women's League.
The Charter states that Mrs. Josephine Klauer was the first president and Mrs. F. Denison first secretary, and included members Mrs. D.Giglotti, Mrs. M. Flood, Mrs. Herchmer, Mrs. J. Bella, Mrs. M. Eshwig, Mrs. L. Banks, Mrs. W. Williams, Mrs. R.Penney, Mrs. S. Wilson, Mrs. J. Aiello, Mrs. J. Caufield, Mrs. E. Caufield,Mrs. T. Costanzo, Mrs. W. Turner, Mrs. Crisafio, and Mrs. F, Demico.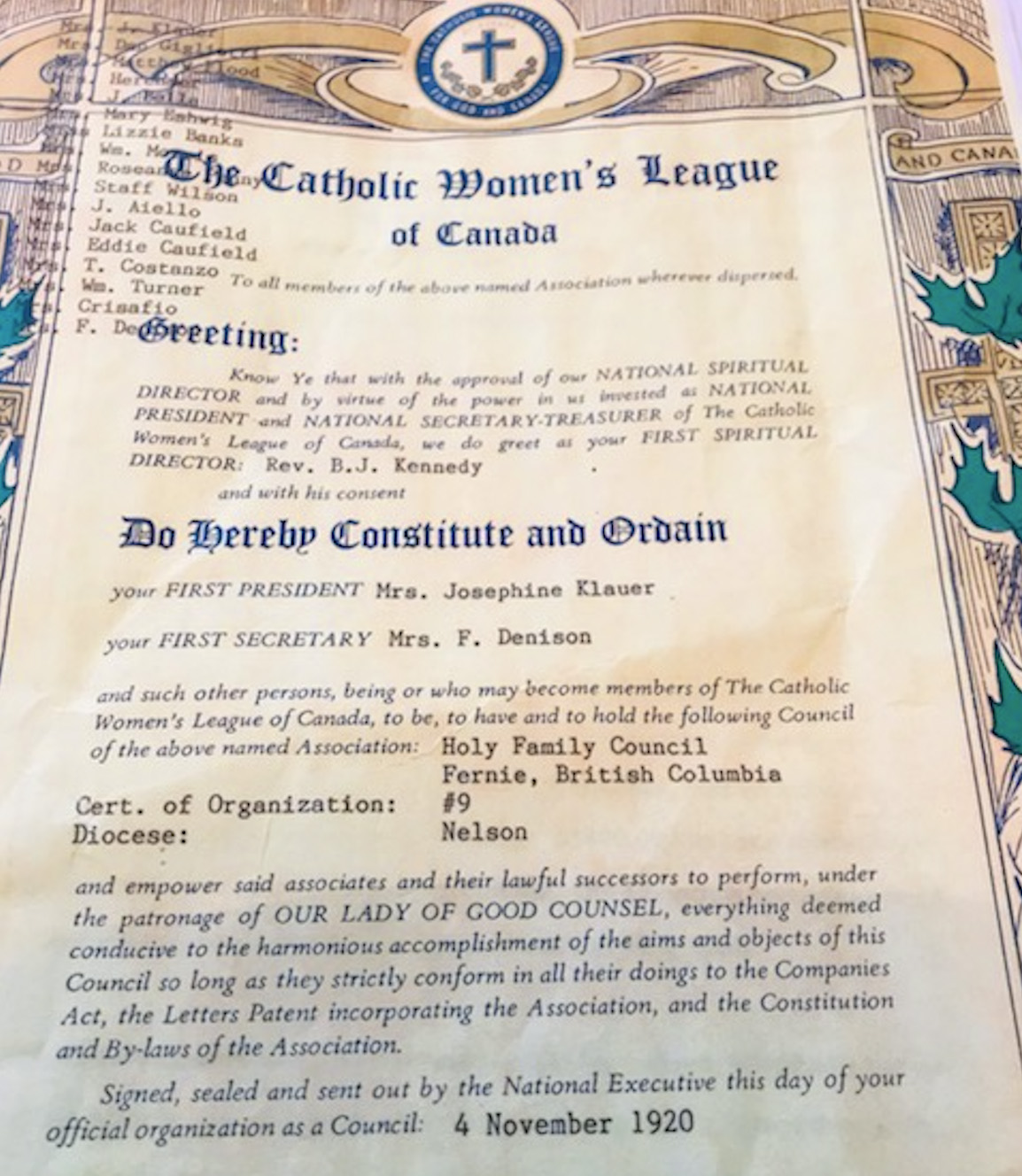 Meetings were held monthly and social gatherings were organized such as a garden party, a picnic, doing the church cleaning, preparing flowers for altars, sewing and finishing altar cloths, making numerous calls to the sick and fundraising. The ladies catered to 200 new Knights of Columbus members and visitors who gathered in Fernie for the installation of the new Lodge. Meetings were held in members' homes, opened and closed with prayer, speakers were brought in to enlighten on topics relevant to life and community, at end of meetings a social would follow with games and a luncheon. By the nineteen fifties meetings were held in the church hall as membership had increased, today there are 75,463 members.
In 1920 it was the goal of the members to advocate for social justice while working towards personal spiritual development.
Over the years the national CWL became involved in raising money for war relief, for Missions to Canada, for Development and Peace here and abroad, and with the Euthanasia Prevention Coalition. Many hours of volunteer labour were given in advocacy at all levels and CWL members have prepared and presented resolutions to federal parliamentarians since 1974. These women have brought about change that have made an impact throughout Canada and the world. Celia Roccamatisi, long-time president of the Fernie CWL says that members "Aspire for social justice, personal spiritual growth and feel a sense of belonging and worth, as well as to provide advocacy to those who do not have a voice." She added that because "This League is one of the oldest in the country a celebration had been planned to acknowledge that milestone but with the pandemic all plans have been placed on hold."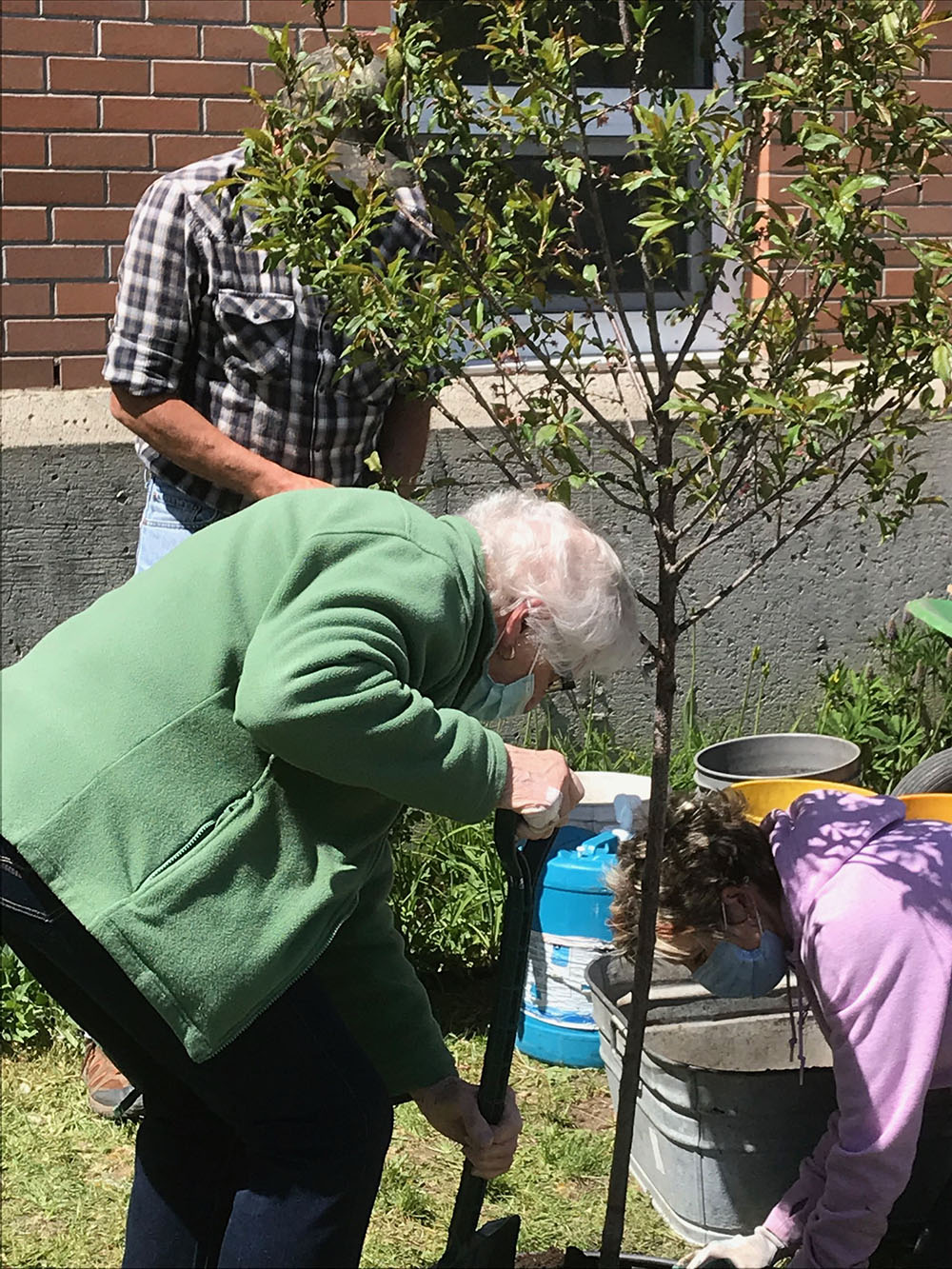 Reggie Vinge current president said that since National CWL requested the planting of trees this was a good suggestion and "of course ours takes on a personal, local flavour because our League was registered the same year as the National was started".
An ornamental flowering plum with clusters of rich pink, fragrant blooms that arrive in early spring was planted in front of the Family Center. Narrow, pointy green foliage turns orange- yellow in fall. This hardy Muckle Plum tree is not liked by bears and so is not a bear attractant.
Members Hilda Cadorath and Diane Slyka took the lead on this initiative when the national president wrote that this was something they would be doing. And to date many leagues have followed suit. The Muckle tree celebrates 100 years from 1920 to 2020 acknowledging members whose motto was For God and Canada with present theme being for "Our Common Home" says Celia.
"The Tree planting means to celebrate the roots from the past century while we look to the future as we branch out into the next century," says national president Anne-Marie Gorman. She will plant a tree and a plaque in Montreal where CWL first began to mark this great anniversary. The Mission of the Catholic Women's League of Canada calls to its "Members to grow in faith and to witness to the love of God through ministry and service".
League members have not only worked locally but also for Canada and the World. Their involvement includes the recommendation that Canada Honour its Commitment to the United Nations Convention on the Rights of the Child Christian Family Life; providing Canadian Support for the United Nations Treaty on the Prohibition of Nuclear Weapons Legislation; setting a standard for products marketed as flushable; education and health; and; Legislate designation of hospice/palliative care services in facilities to exclude medical assistance in dying legislation.