Robin Siggers has built himself a problem. He is standing at the top of Polar Peak, surveying the rest of Fernie Alpine Resort. If he gets his way, Fernie will open a new lift to this spot on Jan. 14, and Siggers knows it is risky.
The new mountain face—Fernie's only area fully above treeline—will suck in the curious, those looking to track where they've never tracked before. But Polar Peak is not for rookies.
"It is an extreme place, and people are going to want to go there and say: 'I've been to Polar Peak,'" Siggers, Fernie's operations manager, said. "If I'm apprehensive, it is because the general public is going to need to respect the terrain."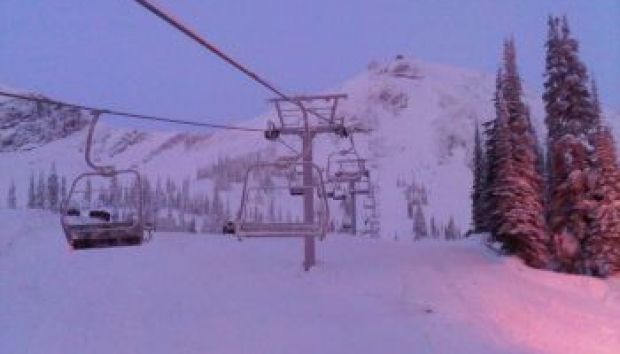 Skiers and snowboarders without the skills to tackle steeps will be terrified once they get off the new chairlift. They will stare down 40-degree chutes and, at its most gentle, one intermediate run which can quickly turn unfriendly depending on the weather.
Siggers, who has worked at Fernie for 35 years, politely describes the resort's game plan. "There's going to be a lot of personalized guest services required," he said. "Some might find it too exhilarating."
Fernie celebrates its 50th anniversary this season, and the Polar Peak lift will give aficionados something they've never had here before: chairlift access to the 360 degree view from the very top. Fernie already has plenty of terrain—2,500 acres which host five powder bowls—but even from the top of the highest existing lift, skiers and riders have been staring up at a mountain ridge for decades. With the Polar Peak lift spinning up to 7,000 feet, a slice of Lake Koocanusa will be in plain sight, more of the Rockies, the Rocky Mountain Trench and the Purcell Mountains. I spy with my little eye: Alberta, British Columbia, Montana and Idaho.
"It is amazing up there," Raquel Bayley, an Australian who has hiked to the peak, said. "It's beautiful."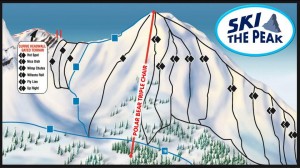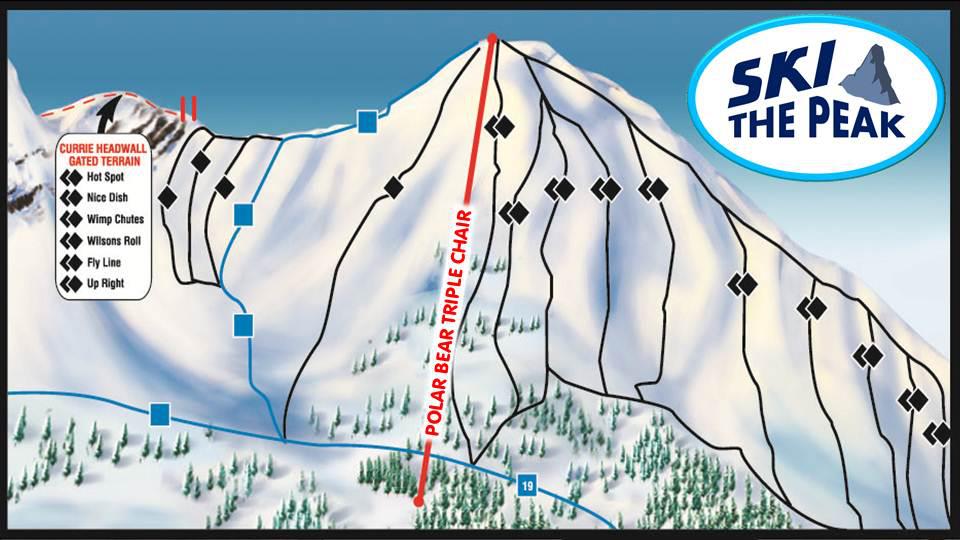 From the top of Polar Peak, skiers and riders can shred some of the mountain's toughest terrain without having to leg it to the summit. Shots like Momma Bear and Papa Bear are among the gnarliest descent options, while Polar Circus serves as the defacto easiest-way-down. The area's chutes connect to Fernie's existing steeps, but without scooting down Polar Peak, those runs are accessible only after a major traverse. Now, about 3,550 vertical feet of terrain is just an extra chairlift ride away, and Fernie claims this is the longest fall line in the Canadian Rockies.
In the past, Polar Peak was occasionally open to those willing to hike for it, but now its 55 acres and additional 250 vertical feet are prepped for the less ambitious.
Most of the new runs are above the trees, with rocky cliffs making skiing extra edgy this time of year. Siggers, however, expects snow to soon mask over some drop-offs, easing nerves only slightly. The few trees growing near the summit are solid snow ghosts. If riders stay high on the ridge, they'll reach existing chutes falling into Currie Bowl, but with more vertical. Skiers will be able to dip into the trees above this bowl, or zip down an intermediate run which, thanks to a winch, Fernie's grooming team will visit. Another mountain face hosts tight runs dubbed the Clown Chutes, which will be open to those still bent on hiking. The Clown Chutes will be guarded by a beacon gate, and the same goes for Polar Peak's sidecountry.
By Carrie Tait
Source powdermag.com