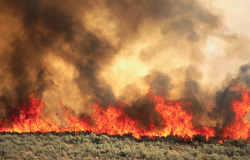 Posted on March 30, 2016 by admin in Uncategorized

The Southeast Fire Centre is asking the public to exercise caution while conducting any outdoor burning activities this spring, due to expected warm and dry weather conditions this week. As the snow melts, dried grass from last summer is uncovered and that material can be highly flammable. Almost all wildfires at this time of year […]

No Comments. Continue Reading...