Posted by admin in : News ,

add a comment
The Union of B.C. Municipalities Convention for elected officials was most interesting this year with the meeting of new government ministers.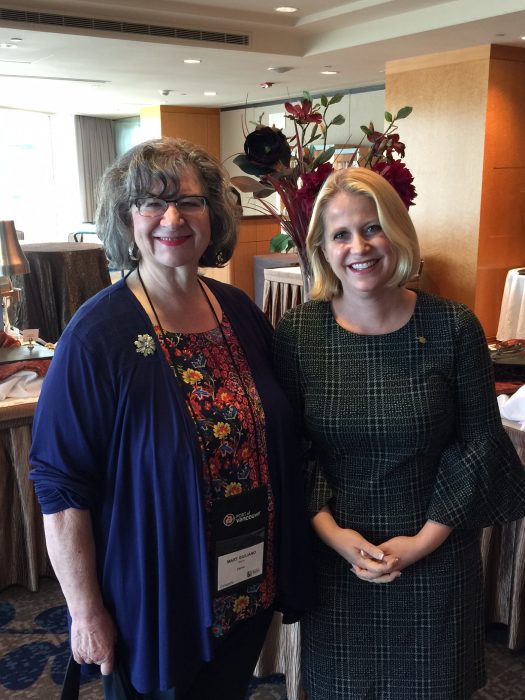 Fernie met with several ministers, highlights include the meeting with Housing Minister Selena Robinson. Minister Robinson spoke to the UBCM membership as well on the importance of partnerships saying the new provincial government wants to listen to local governments' distinctive viewpoints and concerns. She acknowledged the pressure of the housing crunch falling on local governments and said that the Province is committed to being a key partner on this issue.
We met with Minister of Transportation and Infrastructure Claire Trevena regarding changes to be made on the highway through West Fernie and to get assurance that the Lizard Creek Bridge replacement is still on track and we were assured it was.
CAO Norm McInnis and I spent most of the first day with the mayors and chief administrative officers of the resort communities that included Minister of Tourism, Arts and Culture, Lisa Beare to discuss the RMI program, no firm commitment but sounding promising that it could continue.
A meeting was also held with Airbnb representatives regarding the bylaw to be brought forward by the City regarding short term rentals.
I joined the mayors of the Highway 3 coalition and the regional district to meet with ministers in regards to more improvements to Highway 3 and having more charging stations implemented along the route and on the topic of local agriculture.
The meetings were mostly to inform new ministers of projects and requests for our areas, all were very cordial and interested in what we had to say.
Rich Coleman, Leader of the Official Opposition spoke to the UBCM membership stating how important it is for leaders to hold a shared passion for public life despite challenges. He encouraged elected officials to stand up to "nimbyism" so that supportive housing and addictions treatment facilities could be built. He added that the province presently spends $2.8 billion annually to support those with mental health and addictions issues. He added that there was a need for the Province to support central communities with substantial funding to rebuild so that "they know we care about them and that people who fought the fires should be honoured, thanked and remembered". In our region the RDEK is organizing such an event to thank the volunteers.
Delegates attended a session on "Leading through Crisis, Flooding and Fires 2017", getting information into the future of fire prevention and mitigation in B.C. With more than 1200 fires, 1.2 million hectares of land burned, 4000 evacuees and costs nearing $500 million, this summer is said to be the worst wildfire season in B.C.'s history. Madeline Maley, Executive Director of the B.C. Wildfire Service, said that a full review of BCWS and the Fire Smart program is being conducted along with the development of a research and expansion program for stopping wildfires and also looking at ways to involve the public and work with other authorities across the country to develop innovative solutions to wildfire mitigation. It was also mentioned that controlled burns could be reinstated as they are an actual method of dealing with grasslands and forest stands that pose threats.
Other sessions included one on cannabis legalization and a tour of a dispensary that three of our councillors attended.
The week was completely full from early morning to late evening with the many receptions offered. It culminated with the election of the UBCM board that now has four members from the Kootnays. President is Director Wendy Booth from the RDEK, AKBLG chair and RDEK director Rob Gay Mayor of Invermere Gerry Taft, and Mayor of Nelson Deb Kozak. Congratulations to all.
The week ended with Premier John Horgan delivering the closing address. When he walked on the stage he was given a resounding standing ovation. His speech was well received and ending on a touching account of his experience of going through cancer.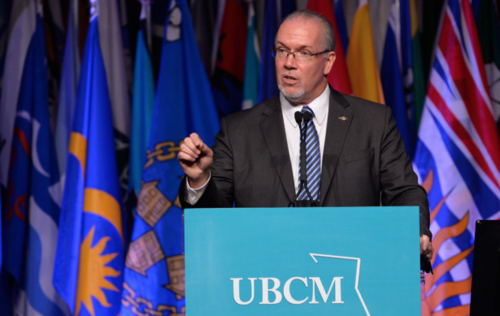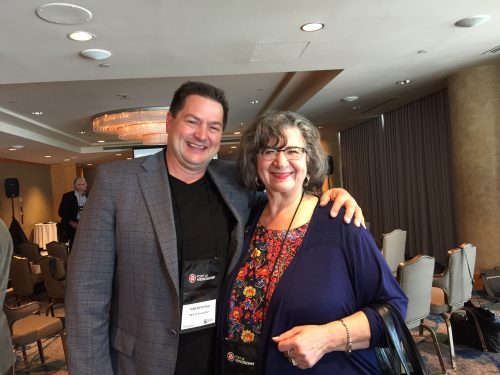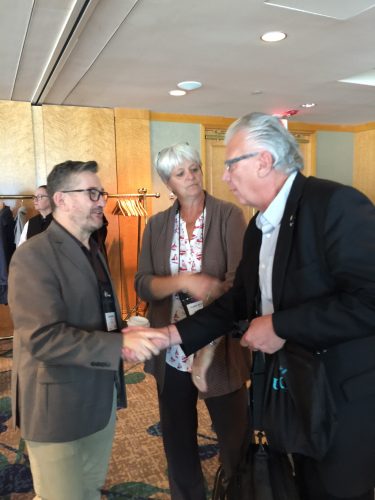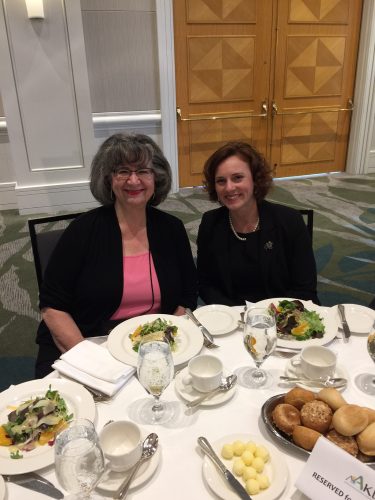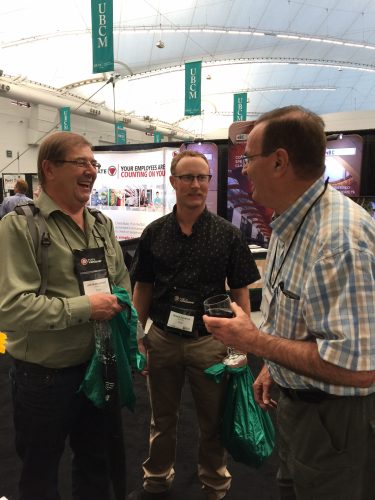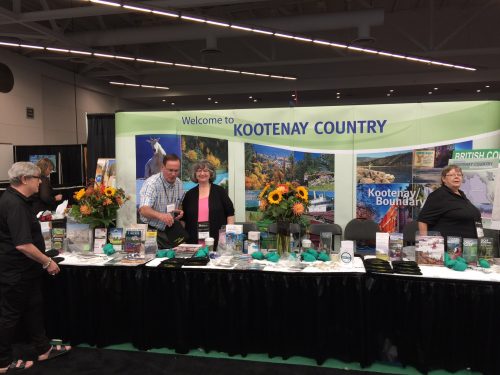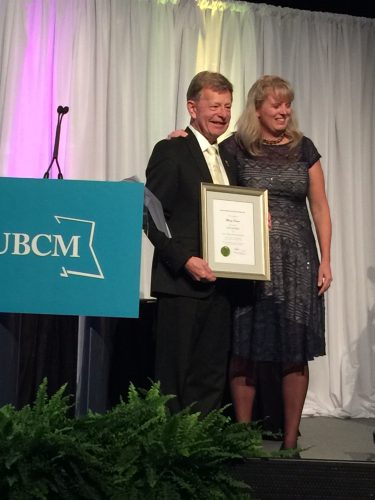 Posted by admin in : News ,

add a comment
Monday September 18, 2017 saw a donation of memorabilia to the City of Fernie from Glen and Chris Bossio.
The couple live in Lethbridge but the family has long roots to Fernie. At one time the Bossio brothers had several businesses in town and were well known.
Glen's father Joe was the son of Patsy and Teresa Bossio. Joe was born and raised in Fernie as was Glen.
Glen moved away a couple of decades ago for work and now retired he said with more time on his hands he decided to have a look at some of the memorabilia in his possession and that included a jersey, leather coat and formal wool sweater that the legendary hockey team the Fernie Rangers wore during the fifties.
He had the jersey cleaned and placed under glass in an oak cabinet and then thought it would probably be more appropriate to bring it to Fernie since this was the place his father came from.
He also brought an original Free Press from 1959 with the account of the fire that burned the Fernie Arena down to the ground and also caused the death of Fernie teen Dominic Ferrarrelli and also a photo of the Annex A hockey team circa 1954. These items will be placed in the Arena so they can be viewed by the public.
It's been an interesting time with the mine rescue competition held by the City that was very successful. Thanks goes to our coordinator Elke Weber and the committee for all the work to organize the event, and thanks especially to our sponsors, volunteers and competitors because without them this event couldn't happen.
The other event in town was the Chautauqua Fall Fair that was absolutely wonderful, from the kickoff event at the Heritage Library on Thursday evening that had the Ktunaxa dancers and Angie Abdou reading from her latest very intriguing novel to all of the events in between that offered art, music, food and entertainment for all ages and interests.
Some to mention are the musical acts on Friday evening and Saturday, the formal British Tea organized by the Seniors headed by Marjorie Thompson and Helen Milligan and a Ukrainian dinner prepared by local ladies thanks to Sharon Switzer. At the dinner a verbal presentation on the internment camps in Canada by Lubomyr Luciuk was very appreciated and during the day a most amazing celebration on city hall grounds by Wildsight Elk Valley. Saturday morning had a dedication of a plaque to the 34 men that lost their lives 100 years ago in the Coal Creek mine, and Sunday also had a interdenominational service by Rev. Andrea Brennan. The four day event also had a pancake breakfast and a show of locally grown vegetables and the most delicious looking cakes, all was perfect, this was an epic experience enjoyed and still talked about by everyone. Thank you to Ron Ulrich and historical society for bringing the idea forward last year and thank you to the individuals that participated and came out to enjoy the festivities. It certainly made our city proud that a festival of this quality was realized and it's all thanks to volunteers. This proves people in this town are pretty special. Thank you so much everyone.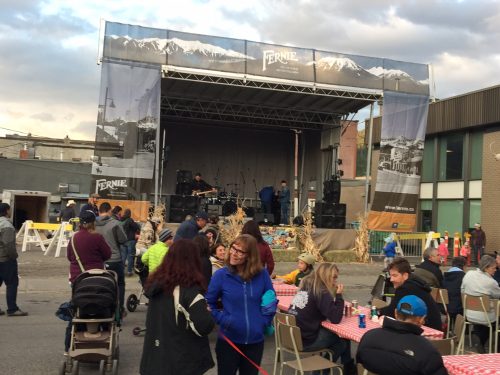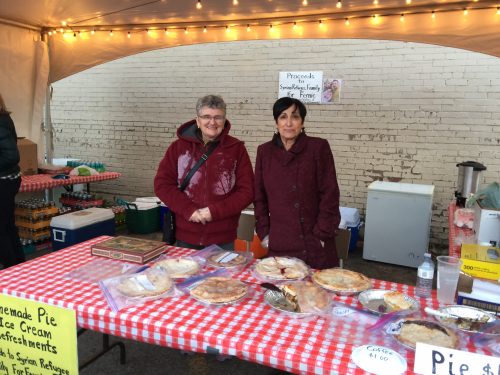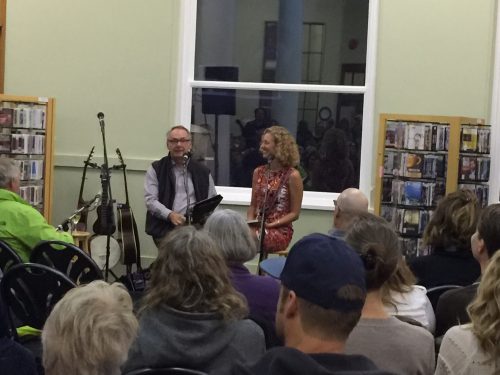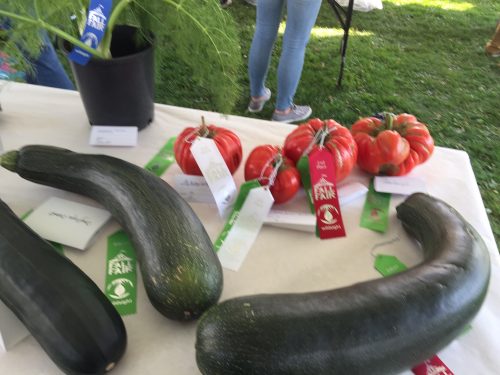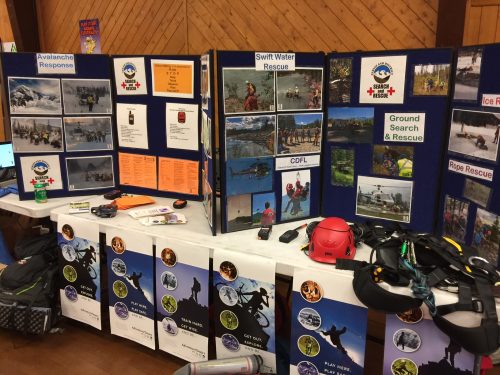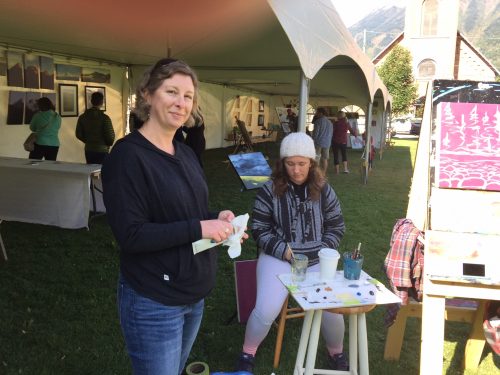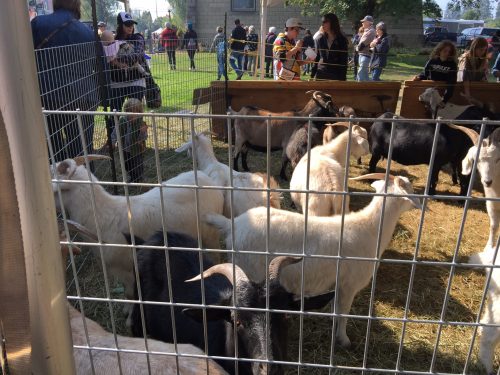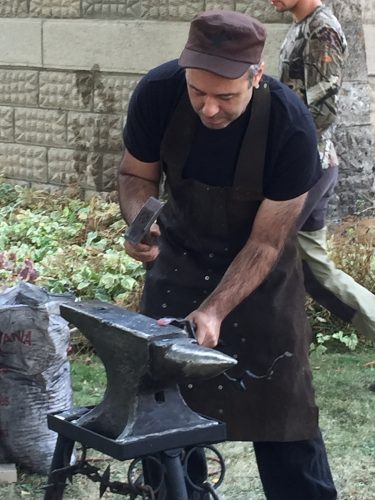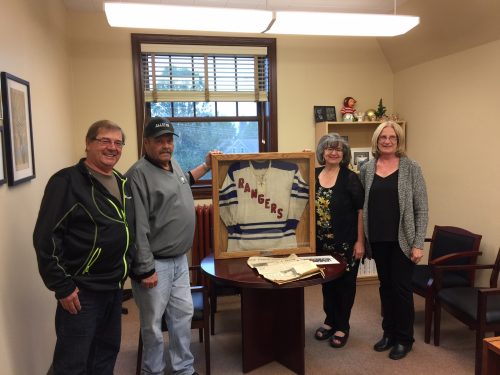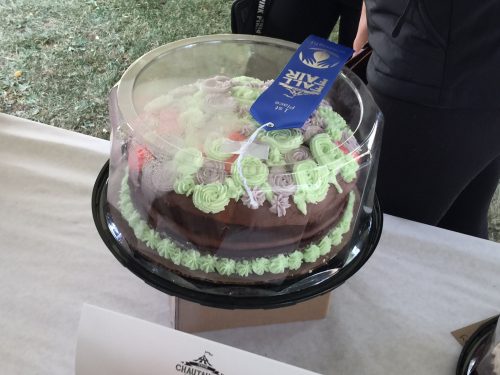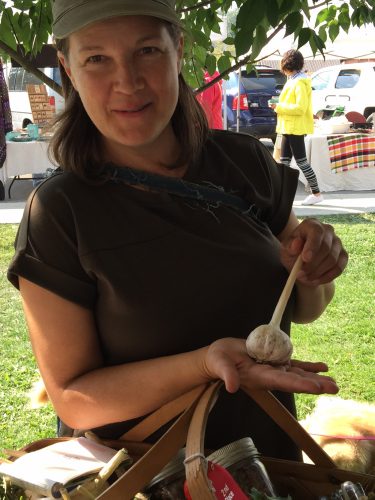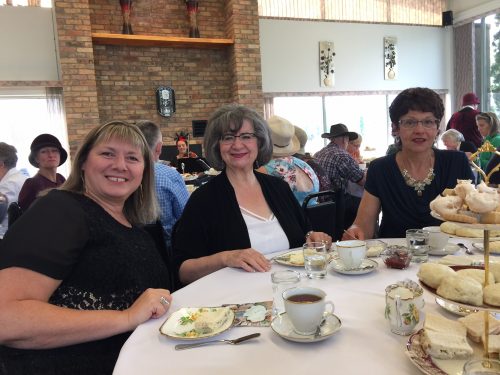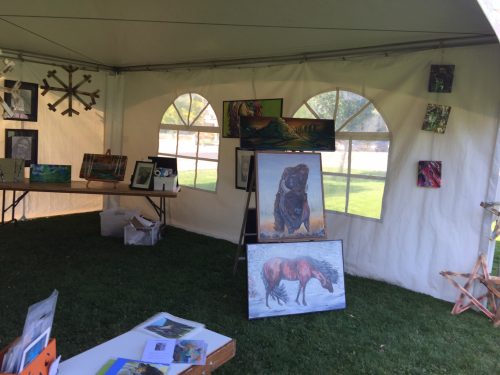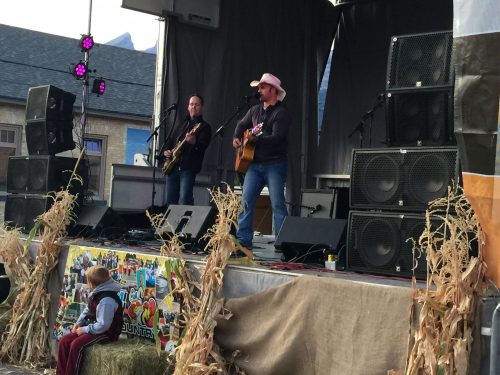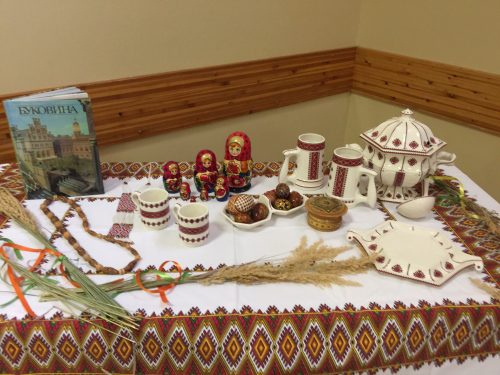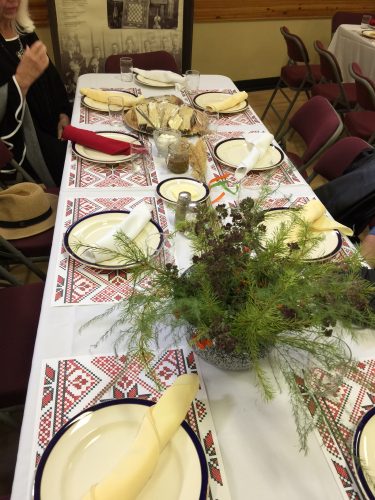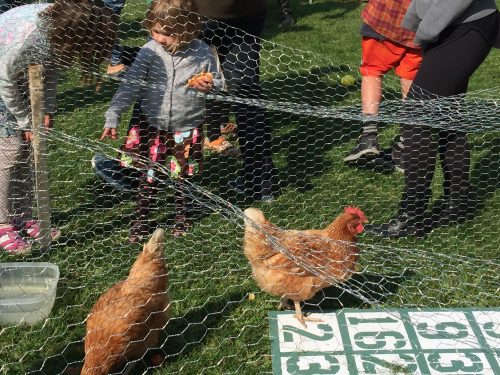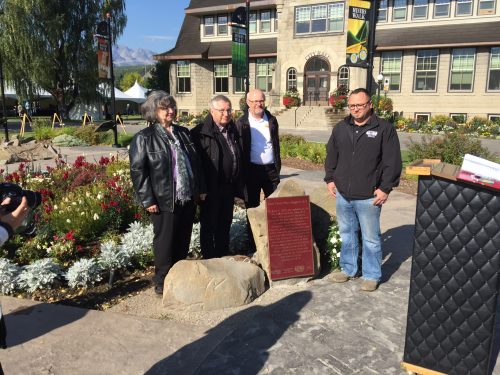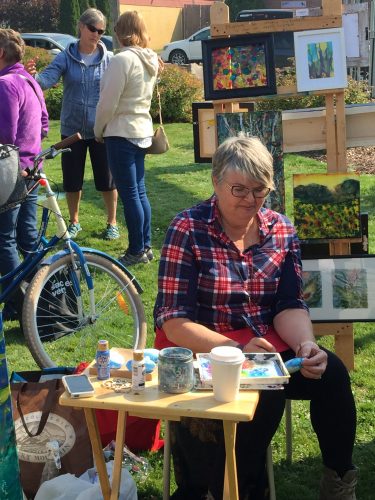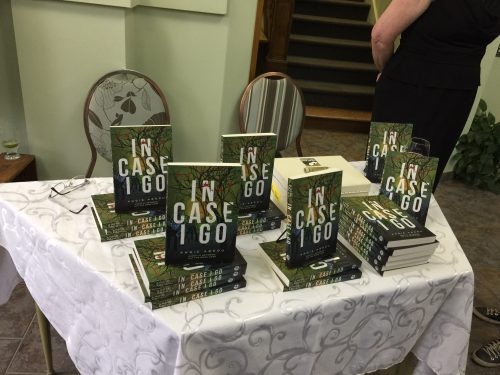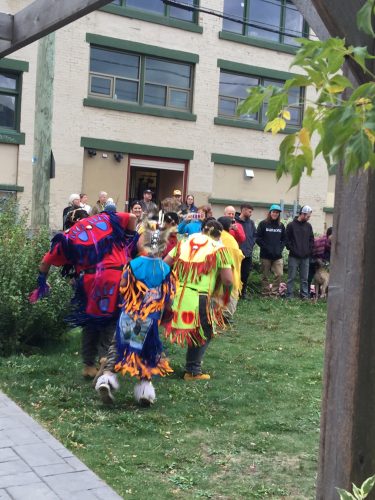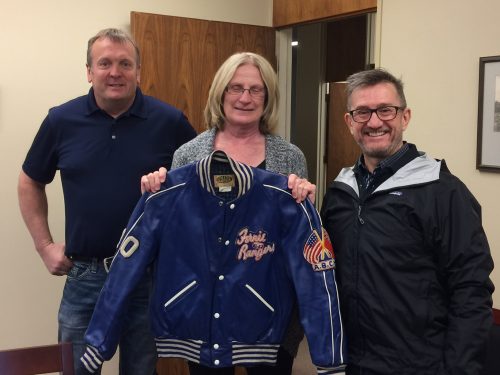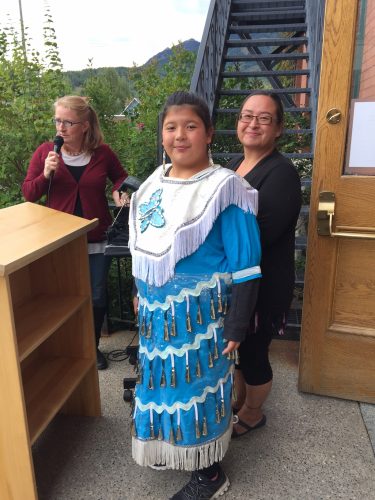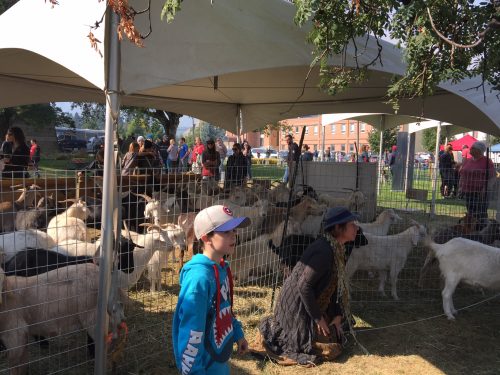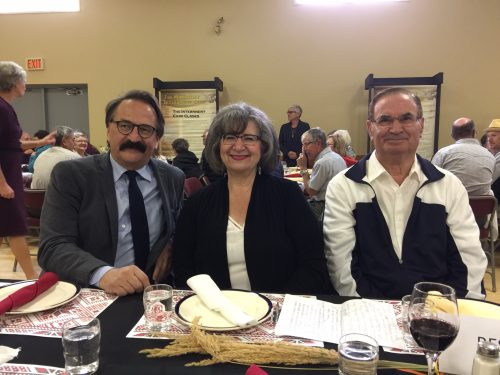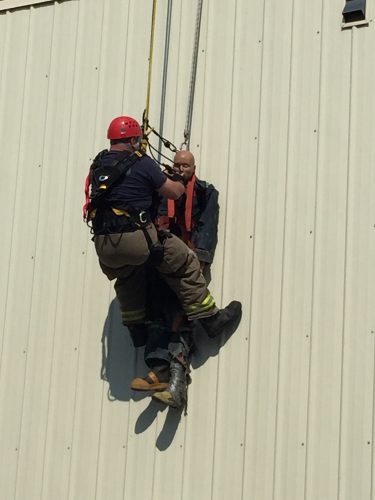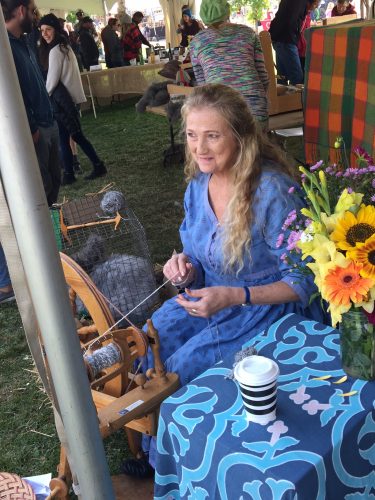 Posted by admin in : News ,

add a comment
"Our lives begin to end the day we become silent about things that matter"
Martin Luther King
The above quote was stated by Daniel Ste.-Marie, Secretary/treasurer of the Lost Souls Society, on Saturday August 12, 2017.
This was on the occasion of a commemorative ceremony held to honor the memory of internees buried at the Morrissey Cemetery. Several dignitaries attended along with interested members of the public, Councillor Joe Warshawsky and I as mayor attended to represent the City.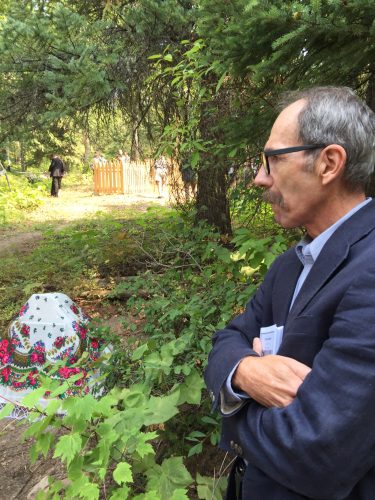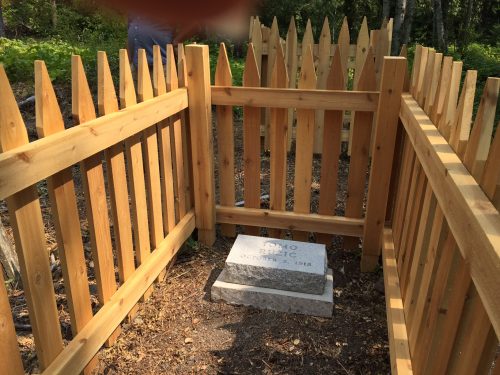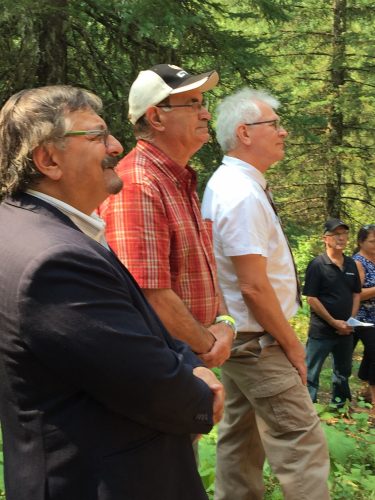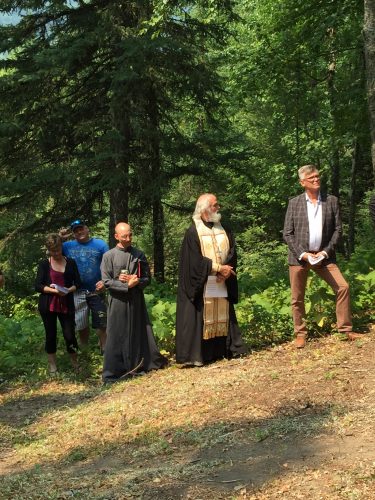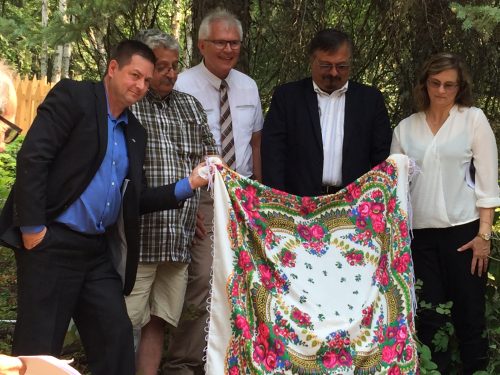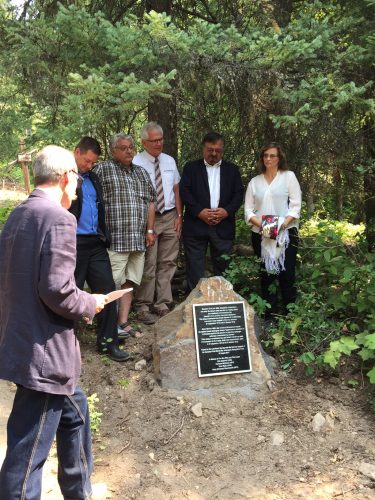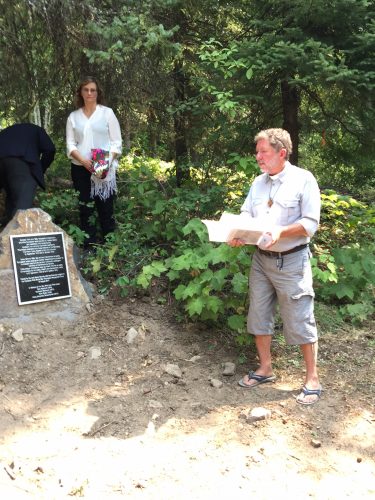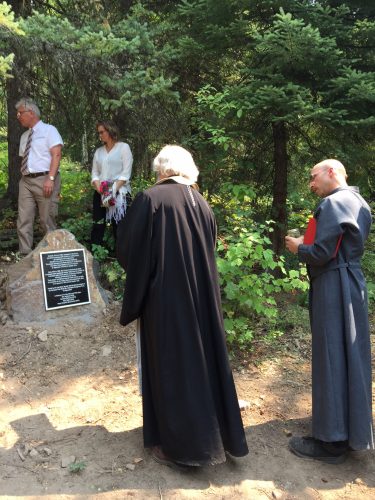 Daniel delivered a welcome to all present saying "It is hard to believe, when we look around at these idyllic surroundings, that 100 years ago the Canadian Government established an internment Camp.
The internment camp at Morrissey, established in late September 1915, was just one of 24 Internment Camps created and spread out across the country from Nanaimo to Halifax where the Government Interned 8,579 German and Austro-Hungarians including Ukrainians, Bulgarians, Croatians, Czechs, Germans, Hungarians, Italians, Jews, Ottoman Turks, Polish, Romanians, Russians, Serbians, Slovaks, and Slovenes who had been designated as "enemy aliens". By the time the camp at Morrissey closed in mid-October 1918, almost 500 men who had been ripped from the bosom of their families, their friends and their communities were interned here. These men had not committed or been convicted of any crime. We should not forget that the Government of Canada invited these people to come to help populate the West, others were fleeing oppressive regimes. All they wanted to do was to build better lives for themselves and families. As a result they worked hard to make Canada what it is today by contributing to our economic development, providing opportunities for social change and cultural diversification. If you look at the image on page 2 of the Service Folder, you will find the image of the Windsor Hotel which was used to house the Internees. Some might think that the internees did not have it so bad. This is not so. They were housed up to 6 per room that measured 10 feet X 12 feet, had no freedom of movement as the building was surrounded by barbed wire, they were forced to work long hours felling trees, clearing stumps and building roads, all done with rudimentary tools in all types of climatic conditions. They were paid a paltry 25 cents a day for the work outside the camp, a mere pittance compared to the $2.50 to $3.00 a day they earned while they worked in the mines. Many were beaten for non-compliance, some so severely they had to be hospitalized at the Fernie Hospital. Sadly, during the Internment Operations, 106 internees were sent to mental institutions, one of whom was from the Morrissey Camp and a total of 107 internees died, four of whom died while interned at Morrissey and buried here in this Cemetery.
Buried in the Cemetery are:
Hrenko (Harry) Smeryczanski, a , 25 year old Galician, who died of Tuberculosis on March 30, 1917, Hermann Rellmann, a 22 year old from Essen Germany, who died of Chronic Brights Disease on November 1st, 1917, Mike Katalinic, who died of Tuberculosis on July 1st, 1918, Tom Rusich, a 48 year old Croatian, who died of Tuberculosis
on October 5th, 1918, a mere 2 weeks before the camp closed.
There is no doubt that a great injustice occurred and that we have an obligation to speak out about this injustice and give a voice to those who can no longer speak. For many years the memory of these events was almost forgotten as it was overshadowed by the Holocaust and the Japanese Internment during World War 2. Thankfully, because of a few dedicated individuals and outcry by the affected communities, the history of the First World War Internment Operations is being brought to light. With the installation of this plaque we acknowledge this injustice and ensure that future generations do not repeat the mistakes made in the past. Thank you for joining us to help preserve their memory."
Before Daniel's opening remarks the national anthem was sung by Meaghan Weber followed by unveiling of the plaque, consecration of Sign and New Grave Markers and then speeches by dignitaries.
Wayne Stetski, MP for Kootenay/Columbia, spoke saying that "all internees endured hunger and forced labour, helping to build some of Canada's best known landmarks such as Banff National Park. Moreover 81 women and 156 children dependents of male internees were voluntarily interned". He added that there had been no plans to establish a camp in Fernie however when miners turned against non-British workers and demanded that they be interned, in order to stop a major uprising and closure of the mine local, provincial and federal governments reacted by creating a camp in Fernie that grew so quickly that that a larger and more secure camp was required forcing a move to Morrissey. Wayne then went on to recount information on numbers and nationalities of people interned not only during this time but with the Second World War. The "Minister of Justice could detain anyone acting in any manner prejudicial to the public safety or the safety of the state", he said. This meant both enemy nationals and Canadian citizens were subject to internment. Many were prominent families and the treatment received is part of Canada's shameful history that most hope will never be repeated.
MLA for Kootenay East, Tom Shypitka, said he was honored to take part in this important ceremony and that "there is no flag large enough to cover the shame of killing innocent people".
Andrew Hldayshevsky, QC, Canadian First World War Internment Recognition Endowment Council and Sarah Beauliew MA PhD Candidate at Simon Fraser University also delivered moving messages.
Touching words were spoken in prayer by Fr. David John of Fernie Holy Family Parish church and Fr. Andrew Applegate, Saint Aidan Orthodox Church in Cranbrook.
A beautiful plaque was then unveiled by John Gawryluk, President of Lost Souls Society, Wayne Stetski, Tom Shypitka, Andrew Hladyshevsky and Lawrna Myers, from the Canadian First World War Internment Recognition Fund Endowment Council.
Work was done at the cemetery with new wood fences placed around the graves of three of the local deceased interned men and the placing of large rocks on which the plaque of dedications sits.
This project was made possible by the Council of the Canadian First World War Internment Recognition Fund with support by the Regional District of East Kootenay, Elk Valley Thrift Shop Society, George and Marilyn Wilson, Lacey Mitchcll of Mitchell Excavating, Nick Morris of Morris Manufacturing, Cherished Memories Funeral Services, Jim and Adele Dvorak, Corlyn Haarstad, Canwell and Nature Conservancy of Canada.
Members of the Lost Souls Society, founded in 2015, say "It is dedicated to the preservation of our heritage by promoting historical research and public interest in the history of the Elk Valley."
Posted by admin in : News ,

add a comment
There is a great deal of activity with roads rebuilt in several areas of town and technological changes made in City Hall. Chambers now has screens that allow both council and visitors to follow the agenda clearly.
Survey results on staffing issues in Fernie presented by chamber manager Patty Vadnais showed 60% of businesses surveyed have unfilled positions some being $20 hour ones, 19 businesses are not receiving applications at all and some not tourism related still not being filled. It seems that lack of workers is reaching crisis and there's no easy fix in the near horizon to attract workers.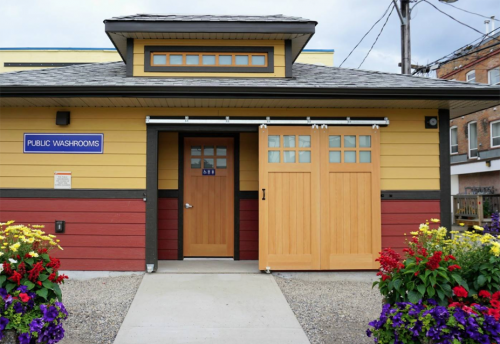 City has an Affordable Housing Strategy completed and Council voted in favour of proceeding with the development of Station Square by having the beautification committee continue planning and having administration investigate parking issues.
Leisure Services and The Fernie Museum were awarded a $50,000 grant from the BC Museum Association to produce a piece of art that would incorporate the theme of Station Square and the 1908 fire.
A contractor recommended by the respected Invasive Plant Council conducted a comprehensive baseline inventory of invasive plants on all City properties and council directed staff to bring a project forward in the 2018 budget to address the issue of invasive plants located on City properties. Noxious weeds are considered a significant threat and can "trigger devastating environmental, economic and social impacts on local ecosystems". Noxious weeds are legislated under the BC Weed Control Act and possess some or all of the characteristics which allow them to be invasive and difficult to control. If allowed to proliferate uncontrolled the provincial government has the authority to treat the invasive growth and charge the City if this work isn't undertaken by a municipality. Council also moved to allow a one-time application of a herbicide allowed by the City bylaw and the provincial government and considered by Health Canada as safe to the Max Turyk soccer field. Note that it was slated to be done this spring but due to much complaint by a group of citizens the application was stopped. This delay in the weed control area has grown much larger resulting in an increase in cost. The soccer field land was purchased specifically to provide a good soccer field for the many children that play as the one being used before was deemed unsafe with gopher holes and weeds and uneven land according to parents that approached city council. Nearly a million dollars has been spent on this new field and it doesn't make any sense to allow it to become a weed infested area that will ultimately result in it also being unsafe for children. Councillors are being told that hand pulling and other natural methods need to be tried first, staff has tried many natural ways to stop the noxious growth and especially after reading the results of the inventory and the recommendations it is clear that the application of the herbicide is the only solution. It will be sprayed by a professional, with extreme caution and it is said that after four or five sunny day any residue will have dissipated. It stands to reason that children and pets should be kept away from the sprayed area during this time.
After several years without a contract the 2012/2019 Collective Agreement has been signed by the City of Fernie and the International Association of Fire Fighters local 2827. An internal change is the inclusion of an Assistant Chief position that has the duties of Training Officer and Emergency Management coordinator. Brendan Morgan has been moved into this position and with the many fires in BC citizens have been asking whether Fernie is prepared with a plan in case such an emergency were to arise. The answer is yes, there is a plan and staff and Fire Rescue is prepared. Another change is moving bylaw services under the auspices of Fire Rescue Department and this is working quite well.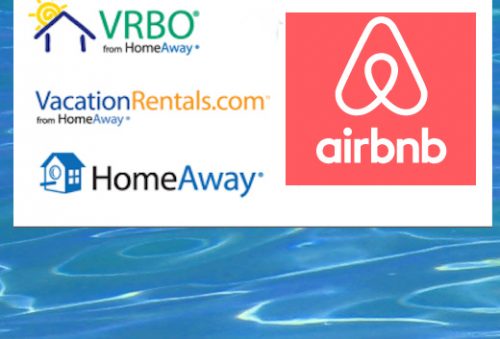 A very contentious topic was the short term rentals issue that came forward some months ago. A public meeting was held with nearly 100 people attending, and expectations at that meeting and subsequent correspondence by some businesses was that the City should and could make changes or implement policy within a couple of months at the latest. However, this issue required much research to find what other communities are doing, what rules and laws regulate rentals and then for staff to bring a report back to council for consideration. This was done and council has directed staff to prepare a bylaw amendment to implement short term rental regulation as outlined in the short term rental regulatory framework that is enforceable and includes a business license, inspection, parking and that the owner must live in the home where this service is offered.
Council also approved a proposal to conduct a structural, architectural, mechanical, electrical and building and fire code review of the Fernie Fire Hall and all equipment storage buildings located at the public works yard. A glowing letter of thanks to Fernie Fire Rescue in regards to their assistance towards an incident at the Elkview mine was sent by mine General Manager Don Sander. They were thanked for their contribution to the extinguishment of a situation and also for instructing their Mine Rescue teams in their efforts. Congratulation team, Fernie truly has an exceptional fire department.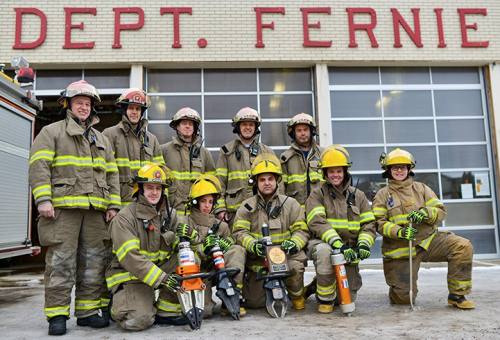 As a member of council and specifically as mayor my duty is to make decisions based on information provided by staff and then after reviewing that information I make a proper judgment on what is requested by a proponent. I like to listen and make my determination based on my thoughts not on how someone or some organization wants me to vote. Since the first election I made it a policy never to take donations towards my campaign and I state honestly and proudly that in five elections I haven't deviated from that resolve. There have been a few times when I agreed on decisions that weren't popular but what I have learned since being on council is that unless you are immersed in a situation and are privileged to know all of the information of the issue what you hear on the street is rarely close to being full or even truthful information and so becoming angry with council decisions becomes a futile exercise. What I have also learned is that even if truthful information is passed to you if you have already made up your mind on the situation and determined how you want it to go, being conveyed truth often falls on deaf ears. There are also private reasons why people become angry at decisions and those could be that its perceived to be a personal loss or as 2018 draws near and a local election looms on the horizon it becomes time for organizations to mark their candidate of choice and then work to find whatever they can on present council members and me in particular to cast doubt as to who we are and what we represent. This is politics and I am seasoned enough to understand how the game is played, but I refused to play that game in five elections, and won't do so in the future either. I believe my record speaks for itself.
I have initiated many programs, worked on many projects, supported many organizations, and worked long days into evenings to do good for this community and for the area as a whole. I support whatever and whomever I can with requests, I treat everyone with respect and my door is open to all that care to come and visit, ask questions or just want to know information. I don't believe in treating people any other way but I draw the line at people thinking that just because someone is a member of council that gives them the right to make rude and dishonest statements on line or in front of people. There seems to be licence these days to act as judge and jury on anyone while you hide safely behind the computer. To anyone out there that wants to know information I extend an invitation to come before council but if you don't feel comfortable doing that I am available by phone or come and visit at city hall, I am always willing to provide you with the truth to questions you have in the privacy of the office.
Posted by admin in : News ,

add a comment
It's said "You can't go home again", yet this past Saturday evening well- known entertainer Kenny Hess proved you can come home again and perform for old friends and school buddies.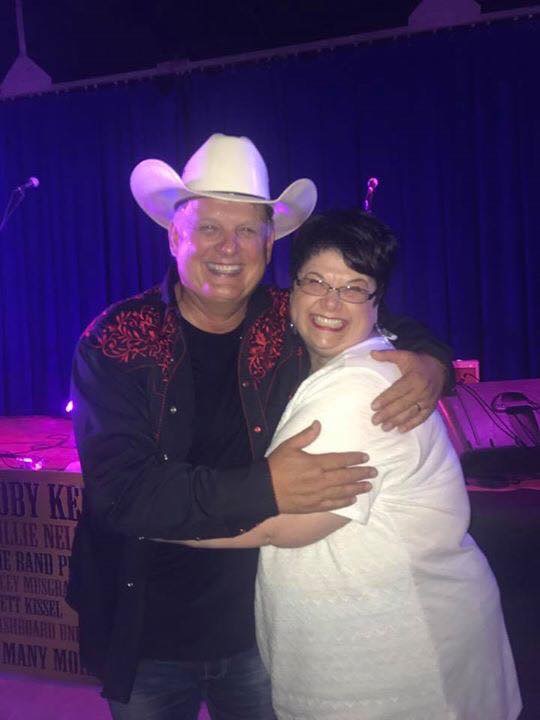 Kenny was well received by a crowd that had people who had only just heard of him and those he has known most of his life and those were obviously thrilled to gaze upon one of their own up on the stage belting out some familiar tunes as well as some of his own melodic, original songs.
Slated to begin at 9:00pm most of the crowd arrived well before that to look over and bid on silent action items, check out the cd selection and enjoy a cool drink.
When Kenny and his band walked on stage loud cheers emanated from the audience who were very eager to hear him perform and dance the night away to his pleasant, country sound.
A couple of months ago I found a message from Kenny asking me to call back. I did and in the conversation found that he wanted to come to Fernie, the place he regards as his home town, and do a charity event. He asked me for some ideas on what non-profits in town were in need and on mentioning Tom Uphill Manor he relayed a story to me that I found quite poignant. He said as a child of 12 or 13 he and a friend stole a fishing pole from a neighbour. They were found out and ordered to do community service.
"One of the hardest things I ever had to do was tell my dad what I had done," Kenny said. He said he saw the pain of deep disappointment oh his dad's face at his action and determined he wouldn't ever do anything like that again.
He was sent to the Tom Uphill Home to fulfill his community service and while doing so sang, something he enjoyed doing since a small child. But on being heard he was soon recruited by a resident to sing for all of the people in the Home, something he ended up doing until his time was over and continued to do so periodically.
Although moved away years ago to pursue a musical career Kenny has never forgotten his time in Fernie. He has serious heart for this town and the people he knows, the ones he went to school with, the people he worked with and even those that were acquaintances.
He's been pretty successful with his career winning several provincial country music awards for artist and song of the year, nominations to the Canadian Country Music awards, a prestigious Juno and this year he has received a nomination to the Canadian Country Music Awards for his annual Rockin' River Festival held in Merritt in August that will feature Toby Keith, The Band Perry, Kacey Musgraves, Brett Kissel and the legendary Willie Nelson as well as many other well-known musicians.
Saturday evening during intermission seemed a grand reunion. People came from out of province to hear him perform and to have an opportunity to give him a hug and pose for a photo. A highlight of the evening was having Kenny and his daughter Becca who is a fabulous singer in her own right do a duet. The music went on well past the midnight hour as no one wanted the evening to end.
All proceeds will go towards the Tom Uphill Manor much needed renovations and the Hospital Foundation. If this proves successful Kenny hopes to do this on an annual basis.
Here is someone who doesn't have to come back and do anything for the place he left behind but Kenny is one special person, he loves his family, his friends and this town, he still feels this is home and wants to contribute and those of us that know him love him for it and appreciate it greatly.
Thank you Kenny, you gave us a great evening of music, thank you to Sharon Ashmore, the Lions Club, and all of the people that volunteered that evening in so many ways. You are all so great, you make this town the wonderful place that it is, the place that Kenny wants to keep coming home to and that all people who have lived here for any period of time will always have a heart connection to.
Posted by admin in : News ,

add a comment
Most recently I was introduced to someone I think to be very courageous. I know very little about this man yet I've determined I don't need to know any more information about this person.
It all began when my husband Nick found a message from Chuck Leishman inviting us to a party. On the return call Chuck told Nick that he was holding a "wake" for himself. We took it as a joke and on arrival at his home noticed there was quite a festive air.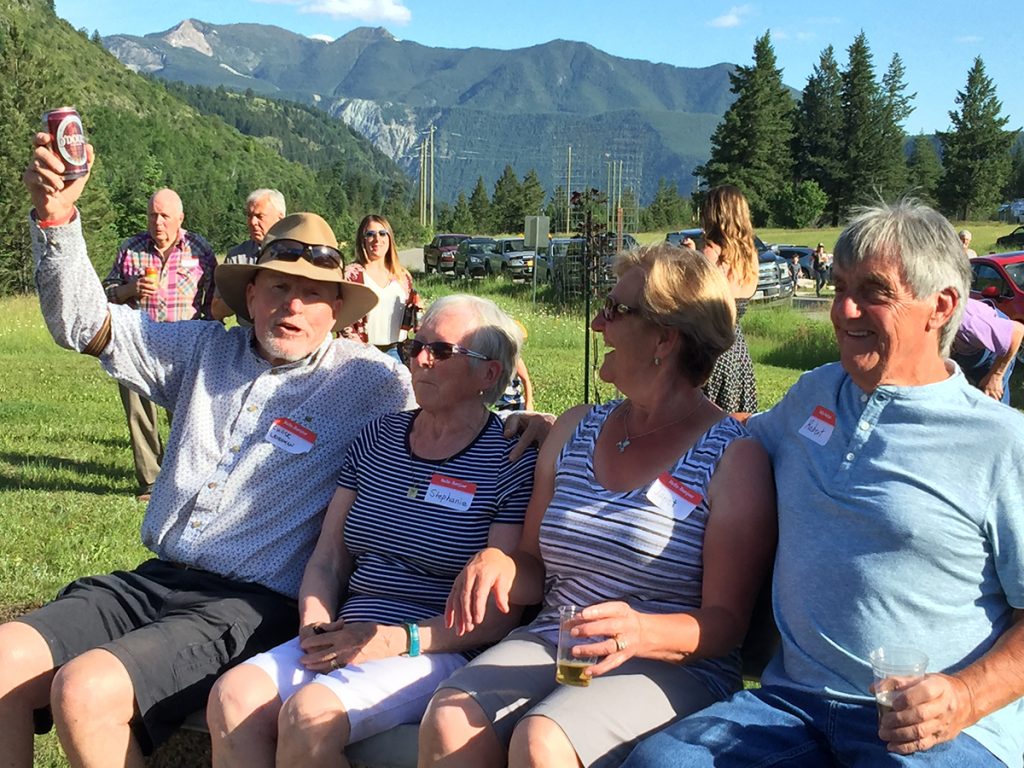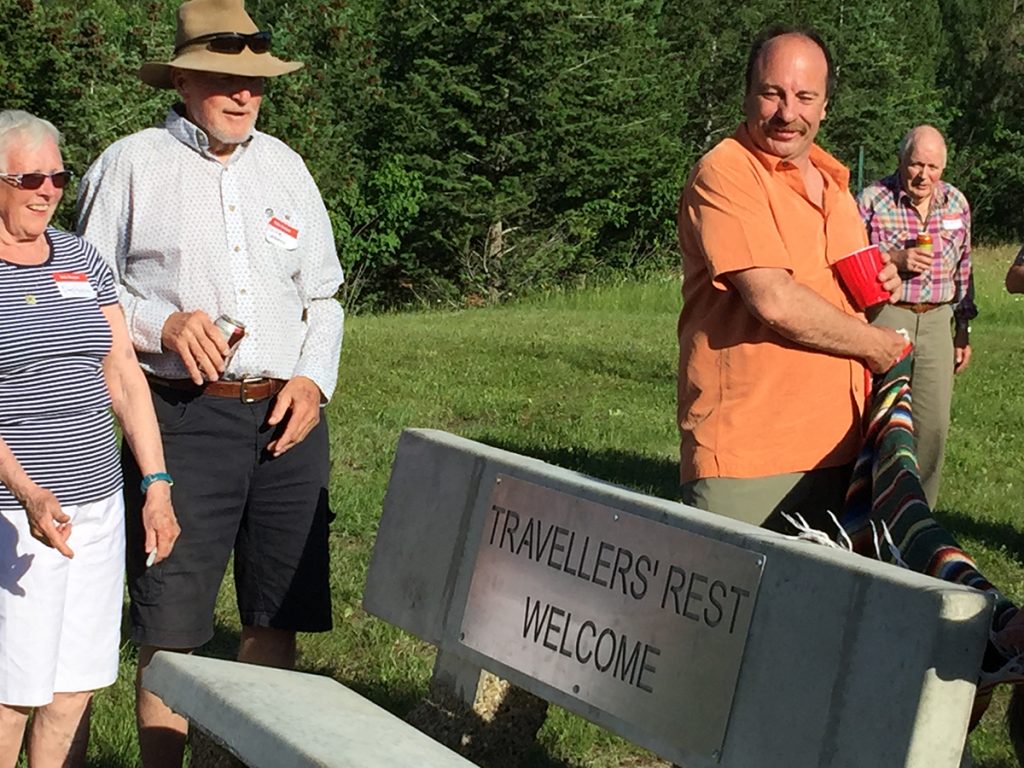 A huge bouncy castle for kids of all ages, an amphitheatre of chairs set up for a live band concert, a barbecue holding several plump chickens giving off a delicious aroma, platters of ribs, large containers of salads, corn on the cobb, bags of huge buns, on one table sat an array of appetizers, on another a huge bowl of sliced watermelon, and right next to that was the bar.
Chuck met us and shaking my hand firmly he brought us into the music area and put our names on a name tag as there were many people who didn't know each other.
Chuck is tall and slim with rugged good looks, he is wearing black Bermuda shorts, a pale blue shirt, sandals and a cool hat that gives me an image of an Australian in the outback.
There are nearly a hundred guests all clamoring for his attention and he acknowledges everyone with a smile and a word while still providing Nick and I attention. He then hands Nick a drink and tells us to enjoy the festivities.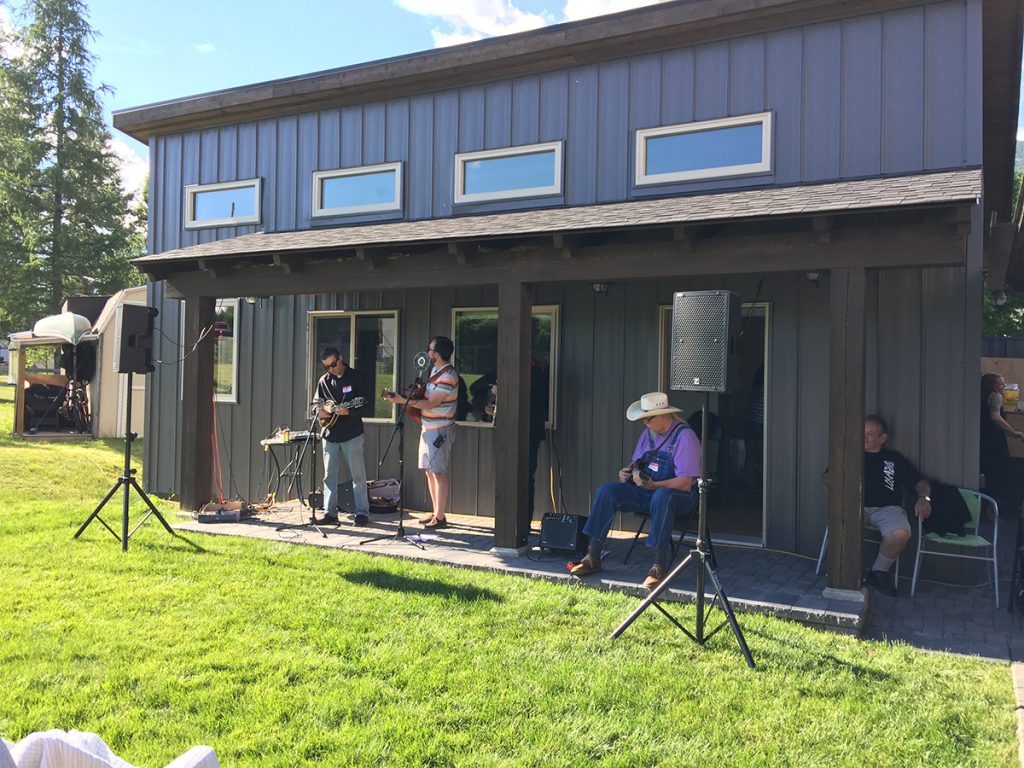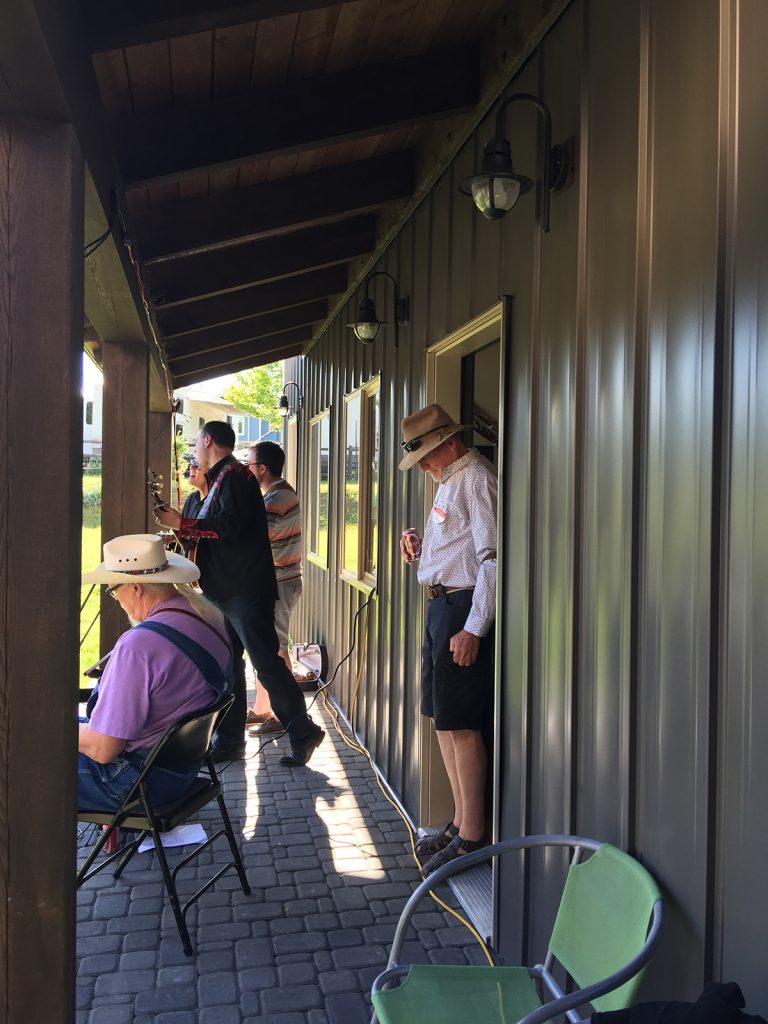 The live band starts to play and as I look around I notice a number of people I recognize, Linda, a mutual friend says in awe, "Can you believe this? He has so many friends, so many people here, I have six for dinner and it seems a lot. I respond by saying, he must be a very caring man to have so many people show up to this party. The band stops playing and Chuck moves to the microphone. He extends a warm welcome and thanks the guests saying everyone knows he has been battling cancer the past couple of years. He's spent time in hospitals and thanks close friends for surprising him with visits while in Kelowna. He drew a laugh on saying that initially the party was to be a wake but now he feels better and joked the date chosen for the party came about because it was the only day the band was available. He then asked everyone to grab a drink and walk with him to where a small park had been built so they could do an unveiling. The park was down the road and so we all followed him to gather around a bench that was covered and upon ceremoniously pulling off the covering were the words "Traveller's Rest Welcome". "This bench and park was built without a penny of tax payers' dollars", said Chuck. I didn't get details but it seems Chuck and wife Stephanie and neighbours, Janet and Robert, are responsible for this amenity that overlooks a breathtaking view of the gorge and river below. After some photo ops we all walked back to the house that is as unique as its owner.
In the middle of the Canadian Rockies in Elko BC is a most beautiful Spanish style home that boggles the mind and confuses the senses because this is not where you expect to find this house. Inside and out it makes one feel that you are on a Spanish hacienda.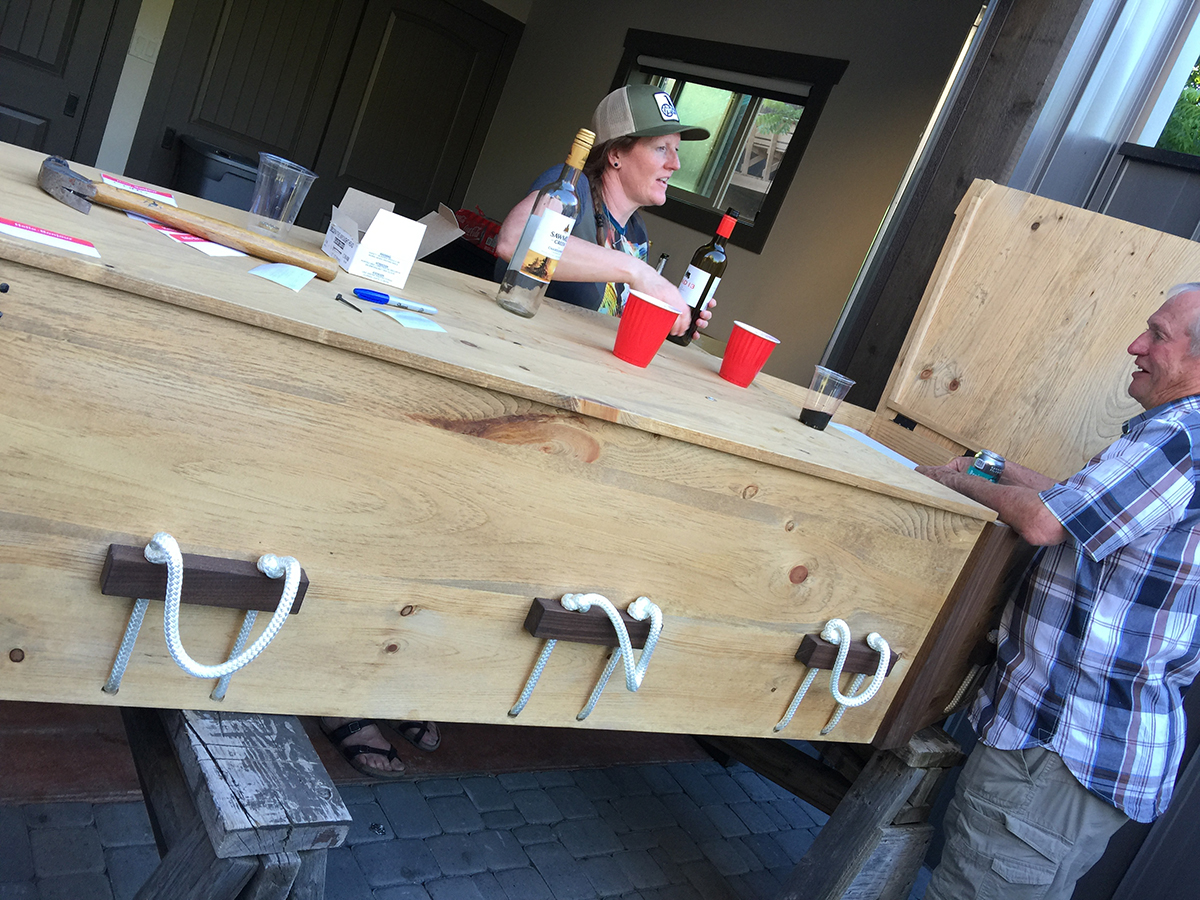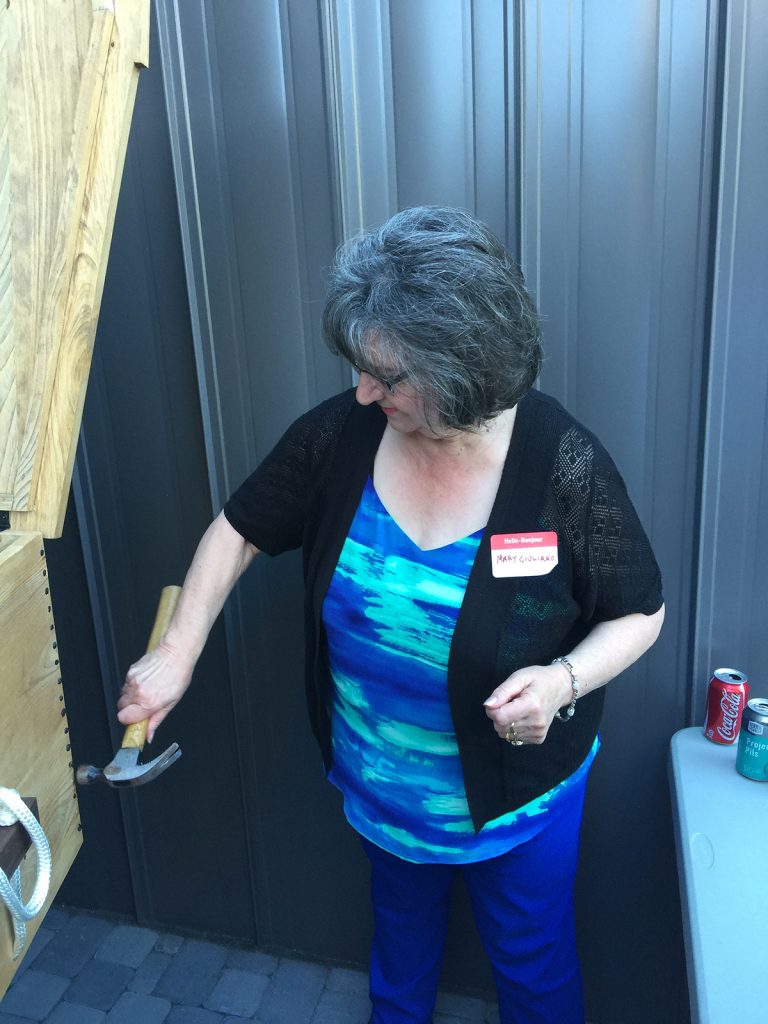 The chef has chicken ready, the pulled pork is on a platter and now it's time to eat. As we line up I meet Cathy and Stephen Larsen who along with Chuck built and designed the Spanish house. Stephen points to the bar and I notice for the first time that it is a coffin. Stephen says he built it and wasn't sure if it would be ready for today's event. We walk over to it and I make a comment that of course it makes for an interesting bar. To which he responds no it is the actual coffin that will hold Chuck at some point. Suddenly someone hands me a hammer so I can hit a nail in the bottom right side. I'm surprised by my reaction as I take the hammer and do just that, and I realize that by this action I have faced the fear of my own mortality, the fear of leaving this world and the people I love.
500″ height="1024″ class="aligncenter size-large wp-image-1576″ />
What is courage you might ask, well courage is Chuck. Courage is what allowed him to organize a wonderful party with food, music and friends. Friends who showed much love and who don't want to face that life will one day end for Chuck and for each one of us.
We know that death follows birth but the journey in between sometimes has us believing this will never happen.
We have spouses, children, family and friends; we have homes and material possessions. In the daily grind of life we forget that time is limited, if the thought surfaces we push it aside.
Chuck is a man with a heart and soul that is open and bold. I have no doubt that this courage will be what sustains him and keeps him going for many more days. Chuck is a hero, heroes are not perfect people but they are brave and genuine and loving and they have determination.
In life there is probably only one thing that is expected of us and that is to be courageous. Courage explains all other human behavior.
Chuck, I've only just met you but you have impacted my thinking and in doing so impacted my life. There is nothing better in this world than to influence someone on such a high level. I thank you for being the person you are, for showing how adversity can be met without bitterness. You are someone special and I'm happy to know you. And Chuck, you sure do know how to throw one heck of a great party.
Posted by admin in : News ,

add a comment
Friday evening had the Fireside room at the Park Place Lodge full of medical people gathered to pay tribute to one of their own who certainly deserves all accolades. I was honored to be invited as I have always had a deep appreciation for the person being singled out on this occasion.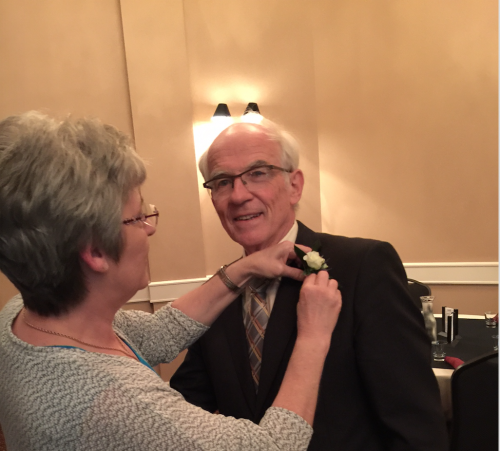 Dr. Colm Nally came to Fernie from Ireland over thirty years ago. He told a story of seeing an advertisement for Fernie needing a surgeon for over a year wondering where this Fernie was and one day checked out a map. When he showed an interest Dr. Graham and Dr. Clark immediately contacted him. When Dr. Graham was visiting Ireland he and Dr. Nally met. That was a time without the technology of today so the story of the meeting and how an Overwaitea bag full of brochures describing Fernie was presented to him was comical. It did pique his interest, he and Alice came for a visit and a year later they immigrated.
Sixteen years ago changes to provincial government brought about many changes to the health care system, not all of them positive and if it wasn't for Dr. Nally our local hospital would not have been able to offer the services it did. At a time when provincial government closed hospitals and downgraded others it was his tenacity in wanting to keep OR services in the Elk Valley available that resulted in the hospital doing so. This issue was one where everyone in the area was united. It was understood that with five mines, a ski hill, multiple visitors and for general needs closing down OR services was detrimental to our Valley. Cranbrook hospital has become the central regional one for services but there are times and many reason when it's difficult for people to get there. And this was clearly visible this past winter when roads were closed in both directions for a period of time. Residents and medical workers were diligent in keeping as much as possible in the local hospital; this couldn't have happened had Dr. Nally and the other doctors not had the tenacity to push back to IH when they wanted changes. But most of all it was his refusal to move to another hospital whenever it was brought up that kept what the services we had.
This community and the entire Valley owes a great deal to this soft spoken, gentle man who cared and still feels so deeply about this area and the people.
Dr. Ron Clark emcee'd the evening that heard several of the doctors speak about his generosity in mentoring them and how much they had learned from him. Pat Moore thanked him on behalf of nurses saying that no matter how many times he was called in the middle of nights he was always polite, never rude when responding and she and other nurses truly appreciated that.
Shirley Mercier said on behalf of Interior Health that they appreciated and thanked Dr. Nally for the "Tireless support and commitment to the Elk Valley providing surgical care, emergency surgical skill and many hours of on call. On behalf of Interior Health I would like to acknowledge your significant contribution over the years and can't overstate our gratitude for the excellent care you've provided, I wish you and your family health and happiness for your future and to know that you will certainly be missed."
Shirley then read out a poem she had written.
Days go by so very fast
It's hard to believe
It's time for your retirement
Time to be free
You've worked so very hard
Been on call daily that's true
And no one deserves time off now
Any more than you
You've had some rough times
Made special connections with all
You made the best of what life brings
And today you stand tall
I wish you days of happiness
Not filled with any strife
I hope that your retirement years
Are the best years of your life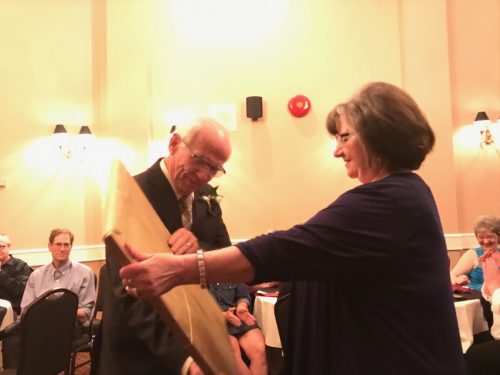 I presented Dr. Nally with a framed image from the Arts Co-op depicting a fishing scene on behalf of Council and the City in appreciation of his dedicated years of service and told him that I could speak for the entire Valley when I said Thank you and that he would be greatly missed. The evening was truly an acknowledgment to a man who is appreciated so warmly not only by the communities he served but also by the people he served with.
Many spoke and the theme was recurring; deep appreciation for a person who is caring and good at what he does and sincere regret at not seeing him there any longer.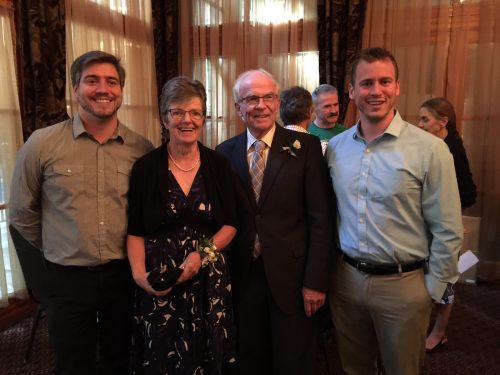 Dr. Nally thanked his wife Alice, and his two sons who live on in Toronto and Vancouver, who came especially to be present for the evening.
I took the opportunity to thank and tell the doctors, nurses and other medical people how very fortunate this Valley is to have them in our midst. As Mayor, I'm very conscious of what a great group of people we have serving the medical needs of residents.
Dr. Nally, congratulations and the very best wishes for a long and happy retirement and thank you so much for the many dedicated years of service to the Elk Valley.
Posted by admin in : News ,

add a comment
On Thursday, June 15, 2017 several City of Fernie employees were recognized with long service awards by Mayor and Councilors of the city.
The presentations were held at the City yards during lunch hour as staff and union members take a turn each year hosting the occasion by cooking up the burgers and hot dogs. This year it was great to see our Fire Chief Ted Ruiter donning an apron with the capable assistance of CAO Norm McInnis, Director of Leisure Services Lloyd Smith and Public Superintendent Dustin Haeusler.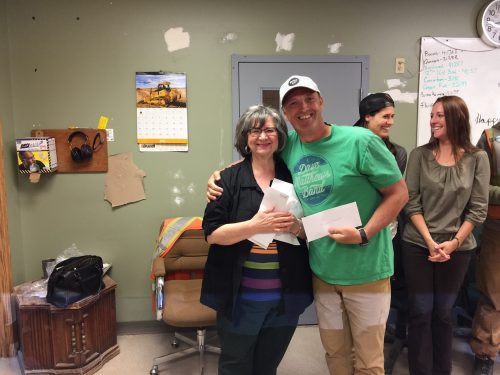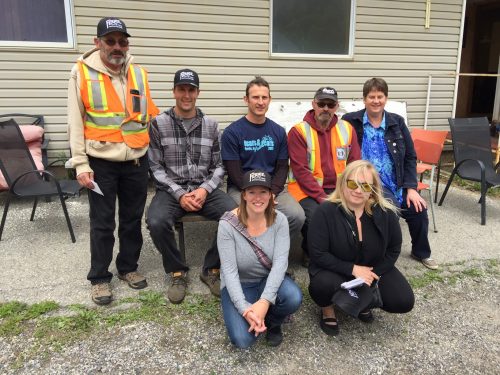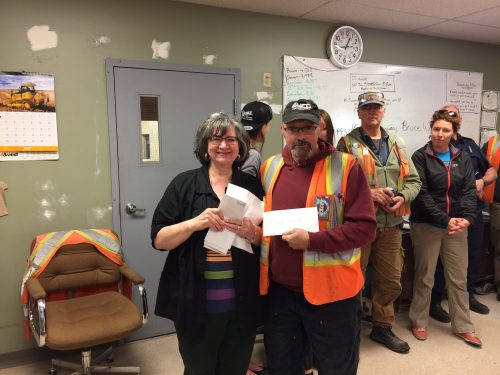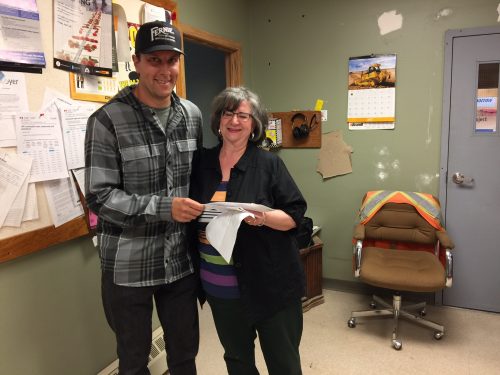 This small event is a good way for workers from all departments to get together in order to recognize and acknowledge fellow employees that not only have been with the City for many years but also for their excellent service to our community.
I was pleased to present ten year awards to Amber Christenson, Derek Cimolini, Suzanne Garand, Frank Gimard, and Bruce Nelson.
The 15 year award went to Justine Holder, Brendan Morgan and Bruce Westhaver. 20 year awards were passed out to Nicole Friesen, Wayne Gowanlock, Adam McNaughton, and Carole Peterson.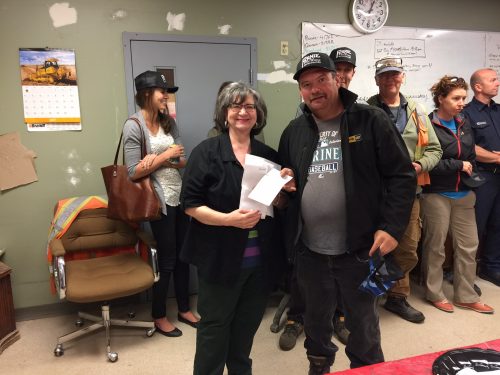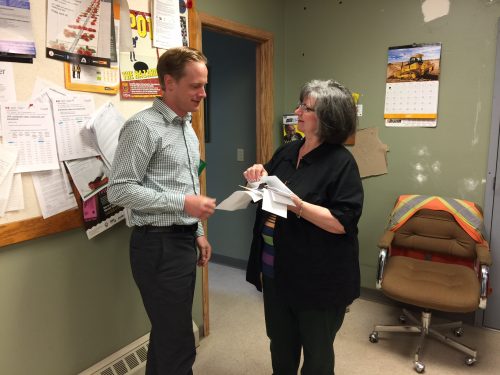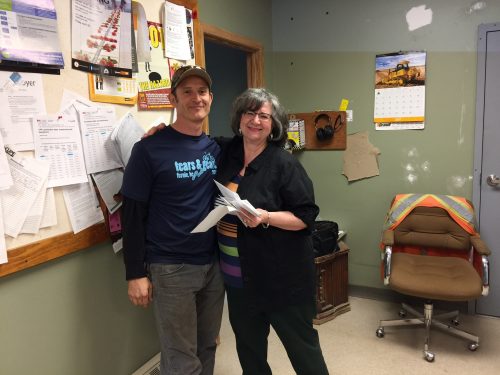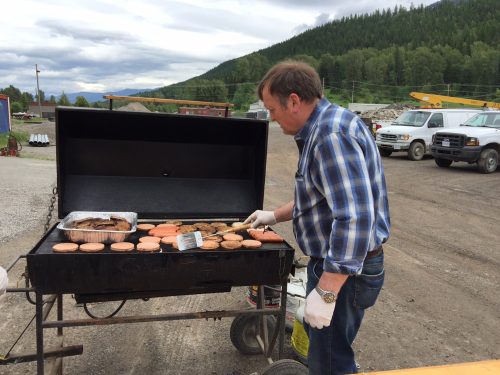 Wayne Hornquist receives a 25 year pin and earlier this year a 35 year pin was given to Director of Public Works Dave Cockwell.
Terry Nelson had nearly 26 years with the City before he retired just a few weeks ago. Congratulations everyone. Your dedication and hard work is noted and very much appreciated. Congratulations Terry on your retirement. We extend best wishes for a long and happy retirement doing all of the wonderful things that you didn't have time for before and thank you for your decades of dedicated volunteer work with trail building, something I am sure will continue.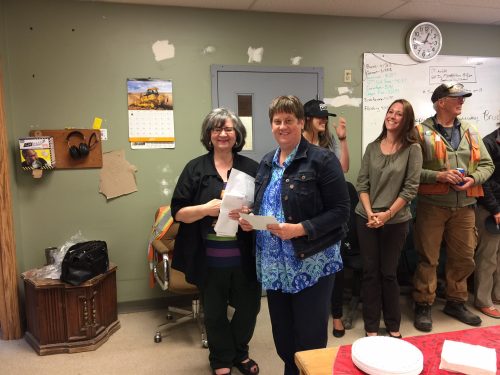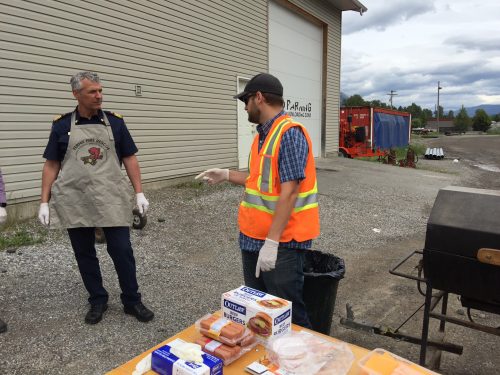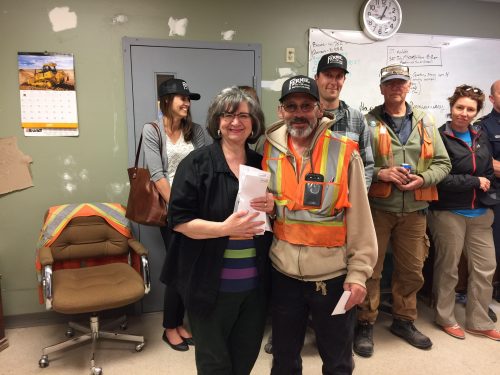 I would like to take this opportunity to also acknowledge someone that isn't an employee but a contractor who has many years of service providing the gorgeous flowers we enjoy on our streets every year. Thank you Pam McSkimming for your talents and care in the floral beauty you provide to residents and visitors. Thank you all for your years of excellent contribution to our town.
Posted by admin in : News ,

add a comment
The Fernie Arts Station launched their 2017 Banner program this past Thursday. A packed gallery listened to a couple of speeches by organizer Donna Miller and myself on behalf of Council before I was given the privilege of opening the doors to the theatre where the new banners were hanging.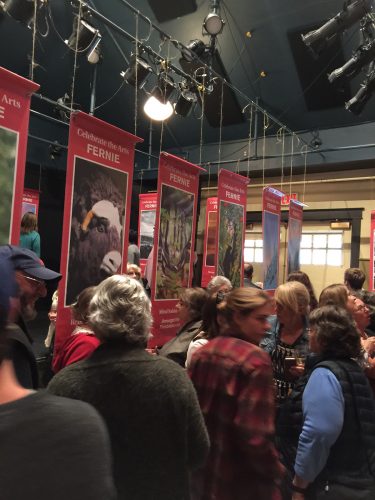 It's always a thrill to throw the doors wide open to show the elegant colourful banners hanging from the ceiling and filling up the room. There's always a lot of anticipation on seeing the new background colours and seeing the applicant's images displayed so wonderfully on the banners.
Original banners were introduced by the City of Fernie in 1999 and in 2003 the Arts Council asked to be involved with the program and so a partnership began.
Local resident Linda Hide initiated the idea of having images from local artists placed on the hangings. The Arts Station puts out the call for applications and adjudicate the works and Terry Nelson from the City worked on the project, choosing the background colours and making sure the images ended up as spectacular banners. Since Terry retired this year Vanessa Croome was commissioned to do this work. Vanessa is a board member and long-time volunteer at the Arts Station.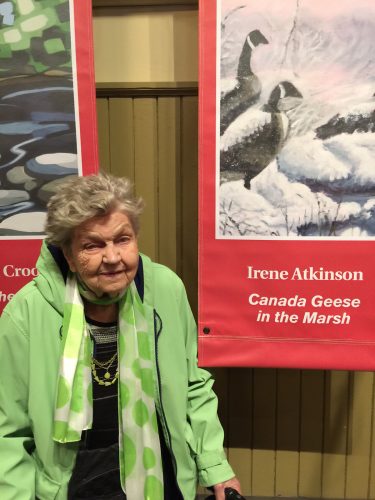 Donna Miller has been leading the project in recent years. Donna is one of Fernie's generous volunteers as she is a long time Art Station board member having served on the executive many times and also as a volunteer with other organizations including presently sitting on the Senior's Centre board.
This year there was a total of 100 entries 67 of which were artists, some were children, and some were submissions from the schools, with 39 chosen to become banners. The oldest entrant is Irene Atkinson at 95 years young. Irene is a wonderful artist that has entered previously and who paints weekly. One of her paintings, a lovely tranquil scene of a mother and child looking out over calm waters hangs in the Hospice Room at Elk Valley Hospital, donated in memory of Pietro Aiello by his family. Andrea Horton entered her late mother's painting, that of Joyce Mckay who passed away in 2010 but who was a Fernie resident for many years and was also a wonderful writer submitting poetry that was published often in the Free Press. Entries came from the South Country, Fernie, Sparwood and Elkford.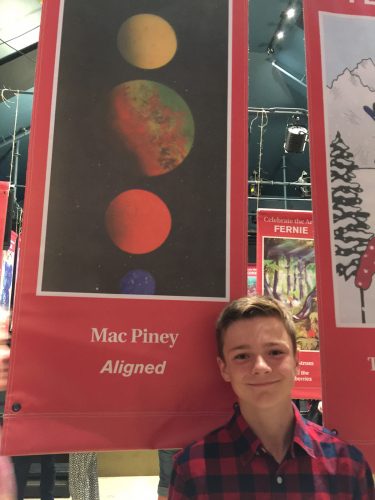 On behalf of Council and the City of Fernie I expressed sincere gratitude and Thanks to Donna, Terry, Vanessa, Station Administrators past and present, adjudication committee and all of the many volunteers and artists that keep this program flourishing.
This program is unique and has proven so popular that other communities have copied it. It not only decorates City streets beautifully but it allows for artists and artisans that are from this town to display their talent. It is especially heartening to have younger children and teens submit their art and a real confidence booster when chosen to be made into a banner.
I also thanked the Arts Station Board, City workers, volunteers, musicians, photographers, potters, crafters, artisans and everyone that supports the Arts Station in whatever way because it is all of the people that continue to keep the building not just a structure but a place that is vibrant with Arts and Culture programs and events. This participation is what has given Fernie a reputation for being a very progressive arts and culture community. Congratulations to the individuals that entered and those that were chosen.
The Banner Project is a fantastic collaboration between the City, The Arts station and the regional arts community.
For this reason I want to say again, thank you and congratulations on another successful year!
Posted by admin in : News ,

1 comment so far
Not so long ago I read that Fernie now has a Pride Society organization. The news was unexpected and yet not so. Surprising because it showed me how far this town has matured in sentiment and knowledge and yet not so because over the years I have seen acceptance of diversity becoming more commonplace for people.
When Fernie Secondary School (FSS) students and their teacher came to a Council meeting to request allowing the painting of rainbow crosswalks in town and by the School I didn't hesitate for a minute to show support. I felt this was a huge move for the school and for the students.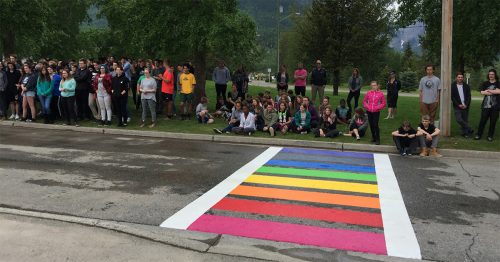 Having raised five children in the school system and having attended FSS myself I know only too well how difficult life during the school years can be for some children. A lot of discrimination goes on during this time. For some kids the negative feelings associated by this treatment never quite go away. Regardless of how successful one becomes in adulthood the damaging action of your peers towards you is never truly forgotten. Discrimination takes many forms, it's the way the popular group ostracises and makes fun of you when you walk by, it's the insidious whispering as you move into the classroom, it's the way you are ignored by teachers or made fun of in gym class by instructors and other students, it's about the clothes you wear, the style of your hair, whether you are overweight or too thin. The bullying by class mates and the mental and physical beatings from other students who find you fair game never entirely disappears. I live only two blocks from IDES and half a block from the High School before it became 901. For years I wondered why one of my sons took half an hour to get home for lunch, most of the time my other children and their friends who also came over would have finished and been on their way before he arrived. It was only a couple of years ago that they told me the reason. Apparently there was a group of boys that would wait for him so they could beat him up so to avoid them he would run all the way to the Annex and find alternate routes to come home so he didn't get that beating. Why, you might ask? Well at the time this son was small and very thin, you could count the ribs on him. He was an easy target for bullies. I have heard many stories from individuals that have had bad experiences and none more so than the ones that were considered "different".
For gay individuals it was much worse. There seemed to be no understanding about this. It was considered a decision that a person made and so there wasn't much understanding, there was also a fear that if you hung around that person somehow that "condition" would rub off on you.
During the time my children were growing up the neighbourhood kids were always in my home, I loved having them here. Two of the boys were daily visitors and still friends of my children today. It wasn't until they had graduated and lived on their own that I realized that they were both gay, my daughters laughed at me and said, "mom, didn't you think it was strange that they both played Barbies with us?"
No, I didn't find it strange, possibly because I wasn't looking to find anything strange, there were kids like all the others, I knew their families and I accepted them for who they were. Lovely little kids who enjoyed being in my home as I enjoyed having them and the others here.
This is the message I wanted to convey to the students today when I attended the ceremony at FSS for the rainbow crosswalks that have been painted. When we fully accept an individual for who they are, for who they know they are, that is what we see, a wonderful human being who is as precious as every other.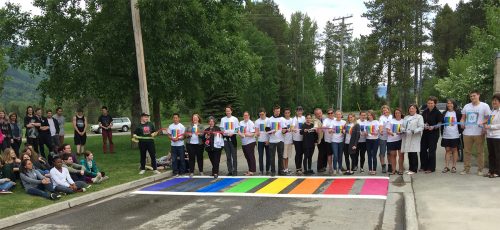 I want to thank teacher Janet Kuijt for inviting me to say a few words, the ceremony was lovely, speeches by dignitaries including School superintendent Lynn Hauptman and students wearing pride shirts as did many of the adults. The ribbon was cut over the crosswalk and a huge delicious rainbow cake was served. This is one of those happy moments that won't ever be replicated. Gordon Sombrowski who was present said to me that this year is his 40th anniversary of graduation, and 40 years ago if someone had said he would witness this day he wouldn't have believed it. I agree, forty years ago this seemed an impossibility but today is a new world. Lynn said that Fernie is the first in the school district to do this and she was very proud to be present for it.
Fernie is indeed a most marvelous place to live, most of the people are progressive and very open minded and for that as mayor, it makes me very proud, and as a citizen I am so very happy to call this town home. Below is what I said to the crowd. I hope some of the words made a small impact. But in my heart I know this group of students already know what my words meant.
Congratulations to the students, administrators and teachers of Fernie Secondary School. This is a great project for many reasons.
It signifies growth in this community–growth in the way we interact with one another.
Growth in the understanding that each person is as diverse as the colours of the rainbow and that this diversity requires acceptance.
The symbolism of this rainbow sidewalk will serve as a constant reminder that although we are created equal we are not created the same.
Each individual is unique and special and needs to be respected and shown consideration.
As Mayor, I am very proud that our school has brought this project forward.
My hope is that by this gesture students and adults will be open minded, kind and thoughtful to each other and to everyone because this is what will make this town and the world a much better place.
Again, congratulations and thank you.