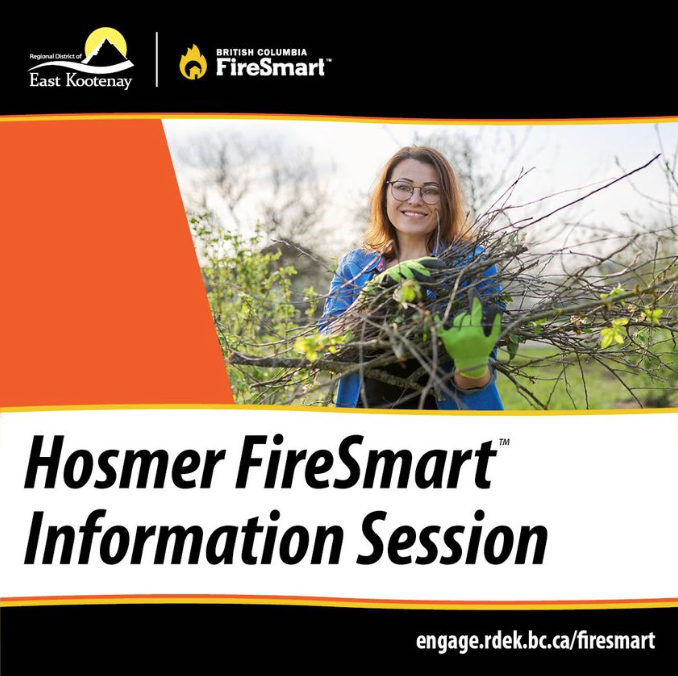 Description:
Are you concerned about the upcoming wildfire season? Do you want to start taking steps to help protect your home and property?
The East Kootenay FireSmart Program is here to help! Come together with your neighbours to find out how FireSmart can help you to identify risks and offer support to reduce them.
If you are interested in learning more about the FireSmart program and how you can help make your home, property, and community more resilient to wildfire, they have a FireSmart Awareness Information Session coming up on July 9th and we'd love to have you join us. The session is free and open to all.
To register, or for more information, please contact FireSmart@rdek.bc.ca.
Date/Time
Date(s) - 9 Jul 2022
10:00 AM - 12:00 PM
Location
Hosmer Fire Hall
6471 6th Ave, Hosmer, BC
Category(ies)