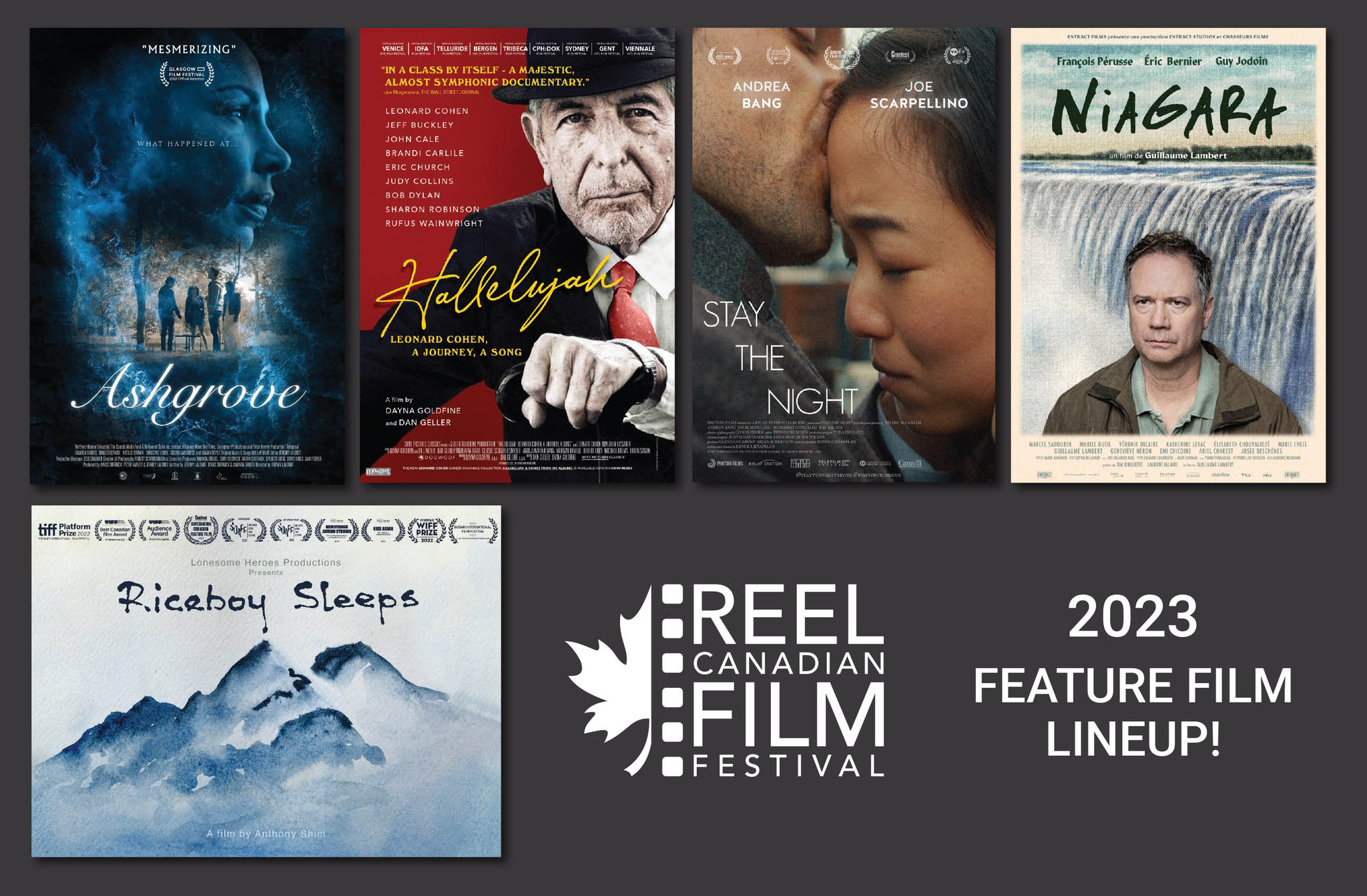 Description:
A celebration of the best of Canada's filmmaking from across the country featuring drama, documentary, and French-language work from some of Canada's top directors, actors, and industry professionals.
The lineup for the 15th Annual REEL Canadian Film Festival:
• Ashgrove
• Hallelujah: Leonard Cohen, A Journey, A Song
• Stay the Night
• Niagara
• Riceboy Sleeps
These five films represent everything great about Canadian cinema, this is going to be a festival not to miss!
REEL Canadian Film Festival takes place on the weekend of January 27-29, 2023 and celebrates the best in the Canadian film industry.
Early Bird festival passes are $65 and include the opening and closing receptions. Grab yours now, they are on sale for a limited time only.
Click through for tickets and details.
Date/Time
Date(s) - 28 Jan 2023 until 30 Jan 2023
7:00 PM - 9:00 PM
Location
The Vogue Theatre
321-2nd Ave, Fernie, BC V0B 1M0
Category(ies)