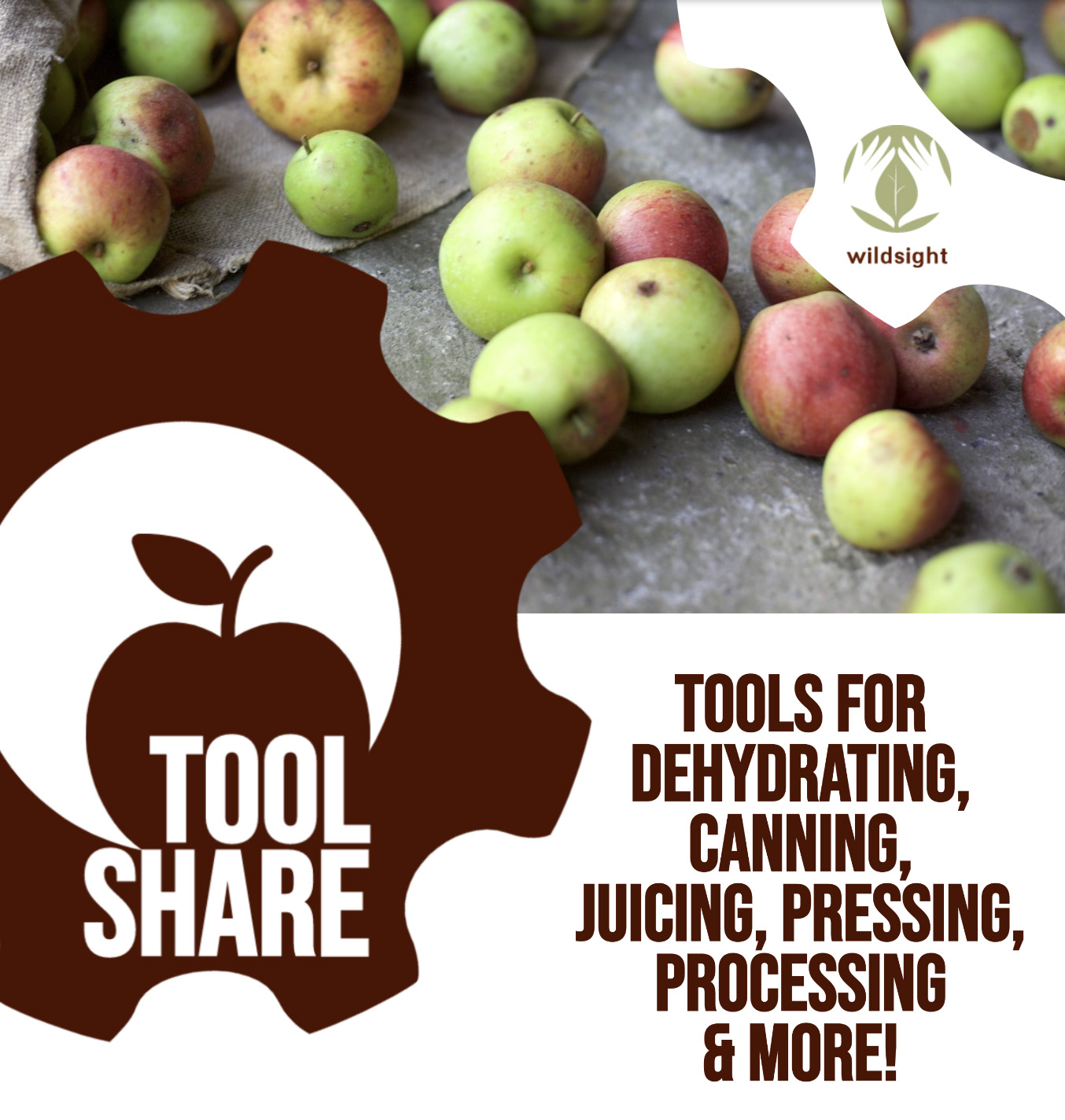 Wildsight Ek Valley's Tool Share program is an expanding cooperative resource that gives access to the tools needed to preserve local food. The library includes apple presses, apple peelers, dehydrators, sauce makers, electric smoker, ladder, tree pruners and more.
Borrowing the tools means you don't have to buy and store your own equipment for this once-a-year task.
Visit Wildsight's online tool shed to check out what tools are available and sign up for an annual membership to start accessing their 24-hour ToolShare.
How does the ToolShare work? To access the tools, first you need to sign-up for your ToolShare Access Pass. Once you have completed your registration you will gain access to the library rental system and can start enjoying the tools!
What type of tools are available? The ToolShare contains food processing tools like dehydrators, apple presses, sauce makers, apple peelers, apple pickers, tree pruner, ladder, smoker, and more.
Where are the ToolShare sheds located? Drive down the lane behind the Local store at 632 2nd Avenue in downtown Fernie. They have three sheds to make accessing the tools easier, including two apple press lockers.
How do I borrow tools? They upgraded our online rental system in 2021 and are now using MyTurn, an easy-to-use online booking platform.
How much is a ToolShare Access Pass? For just $18 you can gain year-round access to Wildsight's library full of food processing tools which support food security in Fernie. Explore what ToolShare offers and purchase an annual membership.
How are my ToolShare fees used? All funds are put right back into the program and used to support the online platform and to maintain the tools.