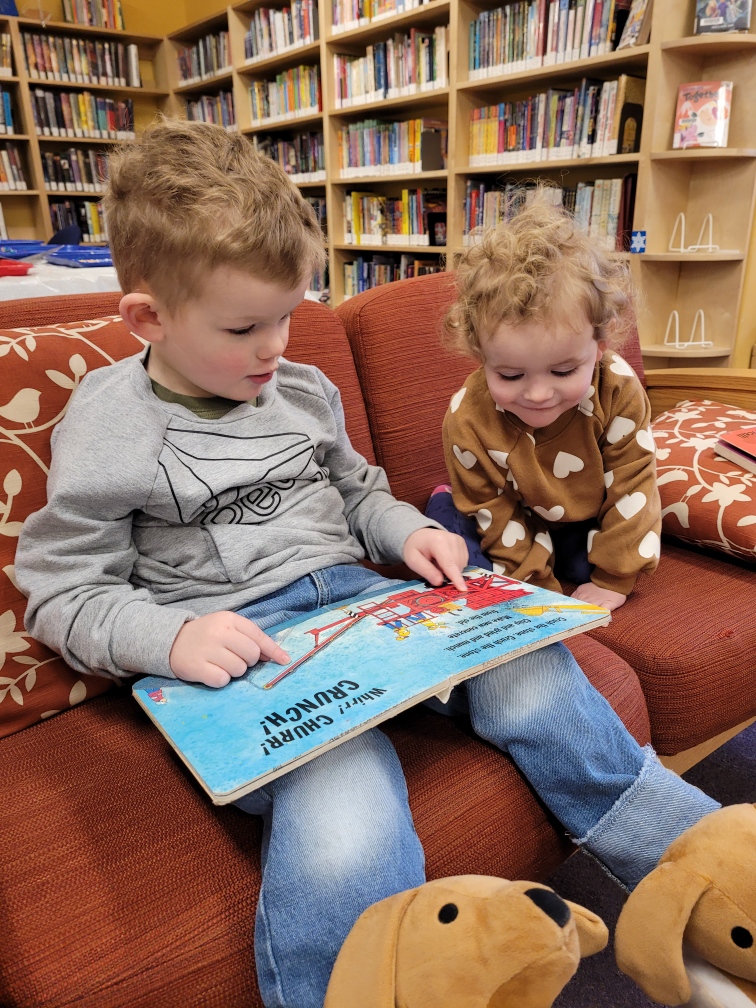 Family Literacy Week is celebrated annually throughout British Columbia during the last week of January. This year, the province proclaimed January 22 – 28, 2023 as Family Literacy Week and many exciting events were held, including The Great Big Buddy Read.
The Columbia Basin Alliance for Literacy (CBAL) hosted The Great Big Buddy Read for the fourth consecutive year and, for the first time, it was expanded from a regional event to a province-wide one. The goal was to have as many students as possible throughout BC reading with a buddy on the same day. Buddies were friends, an older student or sibling, a parent, or a grandparent.
"Parents and caregivers play a vital role in child development, which includes building literacy skills," said the Honourable Anne Kang, Minister of Municipal Affairs. "Whether they follow a recipe, read a book, or attend a literacy event together, when families learn together, they grow together. This can create lifelong opportunities."
The participation in this year's event was astounding! Supported by BC's Literacy Outreach Coordinators, schools from the far north to Vancouver Island to the Alberta border read and did hands-on literacy activities together on Thursday, January 26. Participation was particularly high in rural communities. Over 3000 students from various schools participated.
In the Columbia Basin and Boundary region, families were also encouraged to participate at home and to enter to win a prize. A young family from Kaslo won 2 lift passes to Fernie Alpine Resort and 2 nights' accommodation at the Best Western Plus Fernie Mountain Lodge.
"Literacy skills are not learned in isolation. People can learn more when they connect and have a shared experience. Strong literacy skills are necessary to be successful in school and throughout one's life. That's why The Great Big Buddy Read is an annual event and that's why it was so thrilling to see it go province-wide," said Chrisy Hill, event coordinator and CBAL's Community Literacy Outreach Coordinator in the Elk Valley.
Columbia Basin Trust and Decoda Literacy Solutions, along with many other regional and local funders support the work of the Community Literacy Outreach Coordinators in the Columbia Basin and Boundary regions. For more information about CBAL and our programs, visit cbal.org.