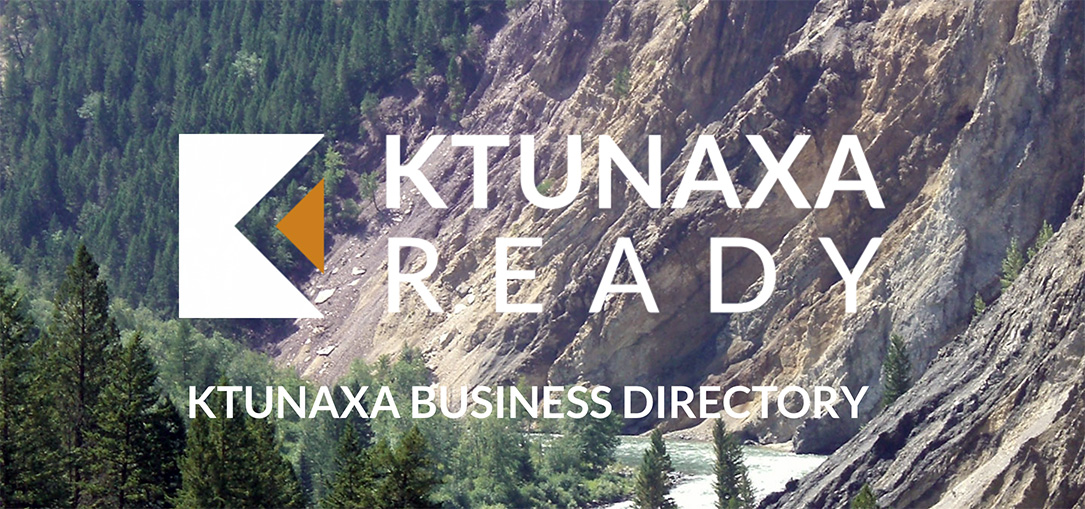 The Ktunaxa Nation is proud to present Ktunaxa Ready; an online directory exhibiting a number of individual and collective Indigenous businesses that are operating and continuing the proud tradition of conducting business here in ʔamakʔis Ktunaxa, the traditional territories of the Ktunaxa people.
The Ktunaxa Ready website showcases Ktunaxa businesses to promote short and longer-term business to business relationships. Ktunaxa Ready makes it easy to identify Ktunaxa businesses and the intent is to provide information and contact details to simplify the process of making direct contact. When you purchase the goods and services from a Ktunaxa business you engage with the true Ktunaxa entrepreneurial spirit. Ktunaxa citizens are adapting our business acumen and providing our passions and skills in the form of services and products that are supporting family and community.
Initiated by the Ktunaxa Economic and Investment Sector, the Ktunaxa Ready Business Directory was developed in response to a need for a central resource with details on products and services that are available from Ktunaxa businesses.
Ktunaxa businesses are strong, occupy many market sectors, and offer trusted resources, products and services that satisfy the needs of organizations throughout British Columbia. Launched in 2020, Ktunaxa Ready provides a consolidated location for anybody to research businesses that they would like to connect with.https://fernie.com/wp-admin/users.php
The directory provides a page for each Ktunaxa business containing contact details, links to websites and social media channels, a description of products and services with photographs, areas of operation and location maps. The directory is fully searchable and can be sorted by categories.