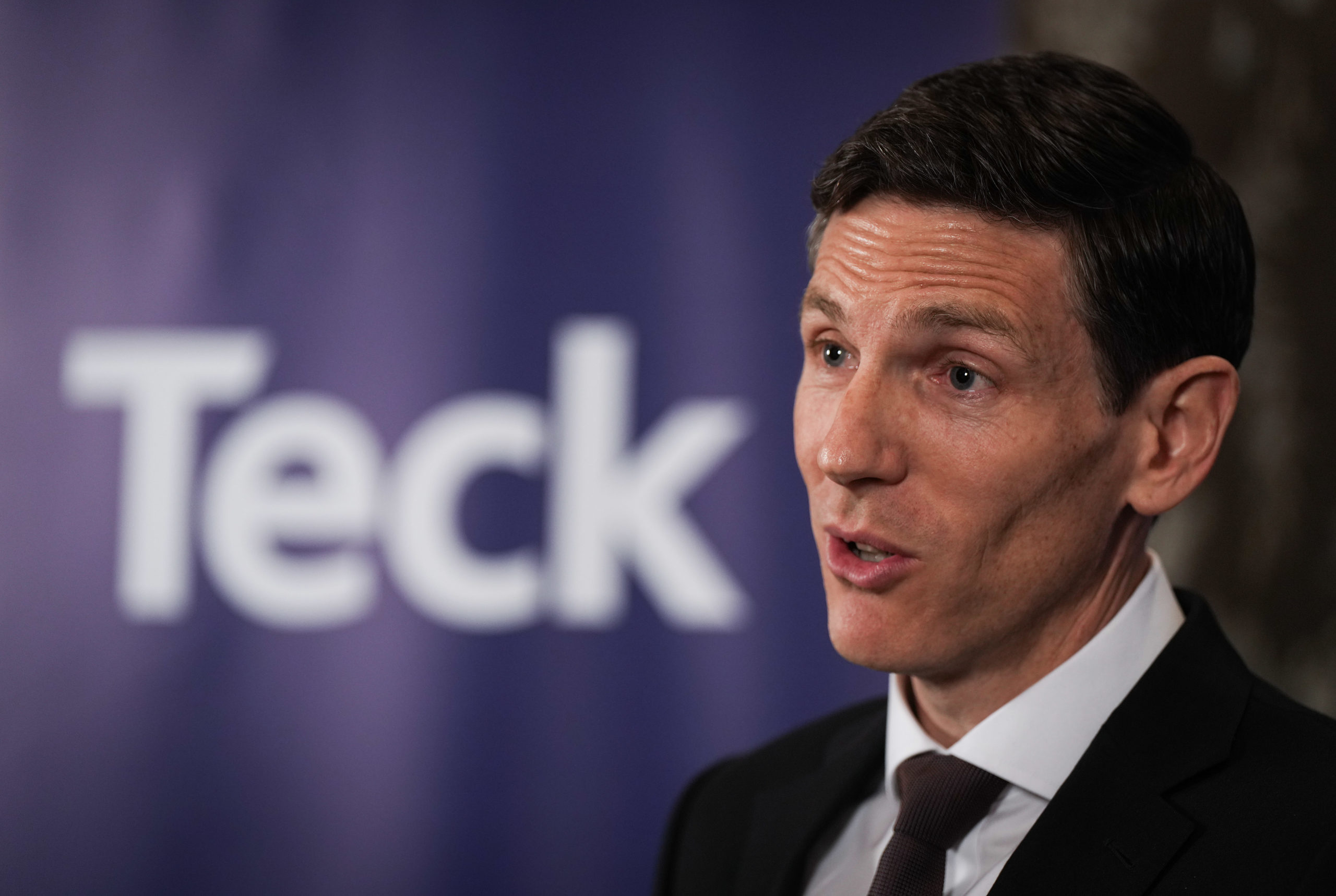 Teck Resources Limited today announced it has agreed to sell its entire interest in its steelmaking coal business, Elk Valley Resources ("EVR"), through a sale of a majority stake to Glencore for an implied enterprise value of US$9.0 billion, and a sale of a minority stake to Nippon Steel Corporation ("NSC").
"This transaction will be a catalyst to re-focus Teck as a Canadian-based critical minerals champion with an extensive portfolio of copper growth projects, unlocking the full value potential of the company," said Jonathan Price, President and CEO, Teck. "This sale will ensure Teck is well-capitalized and able to realize value from our base metals business and deliver strong returns to our shareholders while maintaining a robust balance sheet. Glencore has made strong commitments that will create new benefits for Canada and the Elk Valley and ensure responsible stewardship of the steelmaking coal operations for the long term."
"The Board undertook a comprehensive process to identify a separation transaction that is in the best interests of the Company," said Sheila Murray, Chair of the Board, Teck. "This transaction unlocks significant value for Teck and its shareholders while also supporting continued responsible operation of the steelmaking coal assets for the long term."
"This sale sets the stage for Teck for continued growth as a major Canadian-based producer of copper and other future-oriented metals, while preserving the jobs and operations of the coal mines in the Elk Valley," said Dr. Norman B. Keevil, Chairman Emeritus, Teck. "This company was built on a foundation of sound geoscience and engineering excellence, with a record of successful mine-building second to none. That is the same foundation we see for Teck's future. It's time to get on with it."
Transaction Overview
The sale of Teck's steelmaking coal business at the implied enterprise value of US$9.0 billion on a 100% basis achieves a simple and complete separation of steelmaking coal from base metals.
Glencore has agreed to acquire 77% of EVR for US$6.9 billion in cash, payable to Teck at closing of the Glencore transaction, subject to customary closing adjustments.
NSC has agreed to acquire a 20% interest in EVR in exchange for its current 2.5% interest in Elkview Operations plus US$1.3 billion in cash payable to Teck at closing of the NSC transaction and US$0.4 billion paid out of cash flows from EVR. NSC will also enter into a long-term steelmaking coal offtake rights arrangement at market terms, continuing NSC's long-standing commercial arrangement for the purchase of steelmaking coal from the Elk Valley. POSCO has advised Teck it intends to exchange its current 2.5% interest in Elkview Operations and its 20% interest in the Greenhills joint venture, for a 3% interest in EVR. At closing of the Glencore transaction, Glencore will acquire from Teck any remaining receivable payable to Teck by EVR.
Teck will continue to operate the steelmaking coal business and will retain all cash flows from EVR until closing of the Glencore transaction, estimated to be US$1 billion. Following the closing of that transaction, Teck will have no further financial interest in EVR.
Closing of the Glencore transaction is subject to customary conditions, including receipt of approvals under the Investment Canada Act and competition approvals in several jurisdictions, and is expected to occur in the third quarter of 2024. The NSC transaction is also subject to customary conditions, including receipt of certain competition approvals, and is expected to close in the first quarter of 2024. These transactions are not inter-conditional.
Use of Proceeds
Proceeds from these transactions will help ensure Teck is well-capitalized to maintain investment grade credit metrics and to unlock the full potential of its base metals business. Uses of proceeds are expected to include improving Teck's net leverage through debt reduction, the retention of additional cash on the balance sheet, and payment of transaction-related taxes, which are estimated to be approximately US$750 million. Teck's Board will determine the appropriate amount and form of a significant cash return to shareholders following closing of these transactions.
Teck remains committed to its current capital allocation framework that balances returns to shareholders with growth in copper while maintaining a strong balance sheet.
Benefits to Canada
These transactions support Teck's growth as a Canadian-based, global critical minerals champion, while ensuring continued socially and environmentally responsible steelmaking coal operations and enhanced benefits for Canada, British Columbia, and the employees, communities, and Indigenous Peoples of the Elk Valley.
As a pure-play base metals company, Teck expects to drive new economic opportunities and job creation as it increases production across the base metals portfolio, including the HVC2040 project to extend the life of Highland Valley Copper, Canada's largest copper mine, and the Galore Creek project in B.C. Teck is also evaluating an expansion of Trail Operations to include an electric vehicle battery recycling facility. Teck will continue to support junior Canadian mining and exploration companies, invest in research and innovation related to mining and processing, and help advance the Canadian Critical Minerals Strategy along with Canada's decarbonization and nature conservation goals.
To support enhanced benefits to the Elk Valley, B.C. and Canada, Glencore has made commitments that will ensure, among other things, that:
• EVR will continue to operate in Canada through both a Vancouver head office and regional offices in Calgary, Alberta, and Sparwood, British Columbia, including completing the construction of a new Sparwood office.
• EVR will maintain significant employment levels in Canada with no net reduction in the number of employees in the business in Canada as a result of the transaction.
• EVR will increase capital expenditures in Canada such that they will amount to over CAD$2 billion (excluding deferred stripping) over three years.
• EVR will increase research and development activities in Canada to at least CAD$150 million over three years, including on innovation in relation to water quality treatment technologies – a 50% increase over current levels.
• EVR will increase its contributions to Canadian sponsorship, community and charitable programs.
• EVR will participate as a major funding partner up to CAD$15 million for the proposed renal/oncology addition to the East Kootenay Regional Hospital in Cranbrook.
• EVR will have a goal to become a nature positive business by conserving or rehabilitating at least three hectares for every one hectare affected by its mining activities going forward.
• EVR will develop and implement a climate transition strategy which will include medium term scope 1 and 2 emissions reduction targets, a long-term goal of net zero in respect of scope 1 and 2 emissions by 2050 as well as a commitment to work with partners towards an ambition to achieve net-zero Scope 3 emissions by 2050.
• EVR will honour the existing agreements between EVR and Indigenous Nations and will work with local Indigenous Nations to identify opportunities to increase participation in benefits from the activities of EVR.
Teck set a new standard in the Elk Valley, the workers and citizens hope that that level of responsible mining will continue.