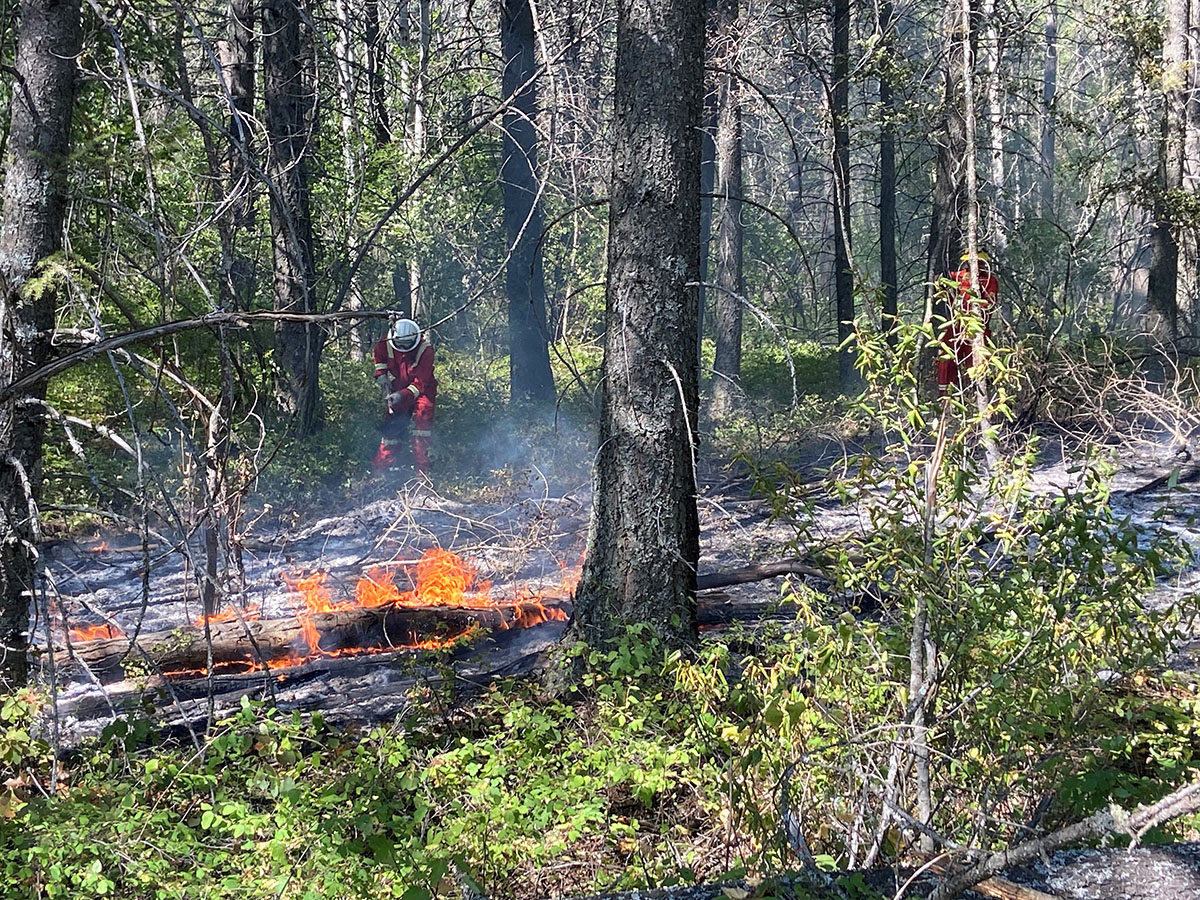 Members of the South Country Fire Departments were on the scene of a wildland fire near Elko yesterday. The South Country firefighters and the BCWS Initial Attack crew did an awesome job and were able to fully contain and wet it down. It is official, the Elko Wildfire Under Control.
"We had a full response with 10 firefighters and six pieces of apparatus on scene, and a BC Wildfire Initial Attack crew also arrived on site," explains Elk Valley & South Country Rural Fire and Rescue Chief Michael Hockley.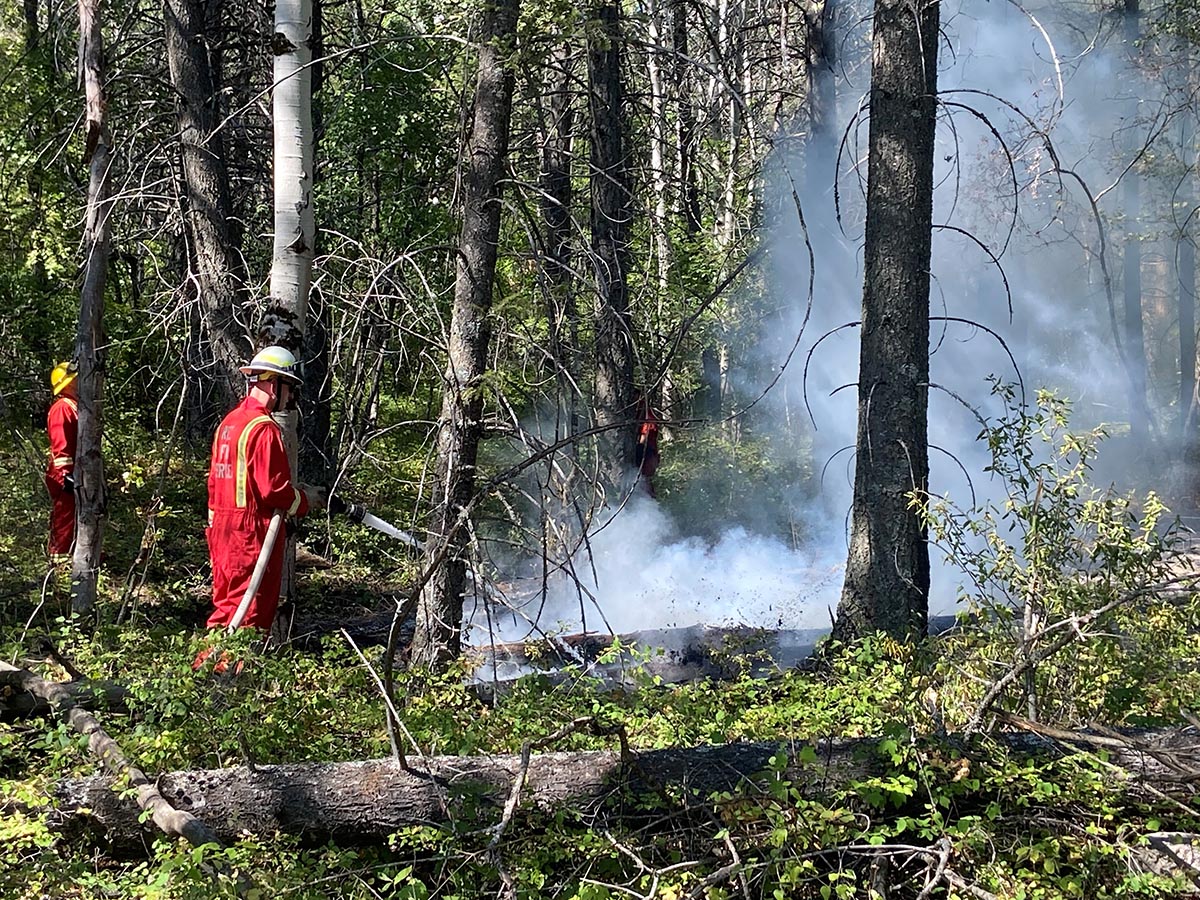 The fire, which was estimated at 0.3 hectares in size, was burning in an area near Mack Creek east of Silver Springs Estates near Elko. It was a rank 1 to 2 fire, which means a smoldering ground fire, with some open flame.
The forecast calls for a warming and drying trend throughout the week. Warmer than average temperatures, low humidity and clear skies are going to result in increased fire behaviour. Some moderate southwesterly winds with some gusty conditions in certain areas could also impact fire behaviour. Poor overnight venting conditions are likely to cause smoky conditions in some valley areas, but should clear out in the afternoons. By Thursday, an overnight inversion may cause poorer venting conditions and increased smoke.
The fire danger rating in the East Kootenay is currently rated as Extreme. We did see some lightning in different parts of the region over the past 48 hours and still could see some fire starts as a result.
Early detection is key, particularly given fire conditions, so if you see smoke, please report it by calling 1-800-663-5555 (or *5555 on a mobile).