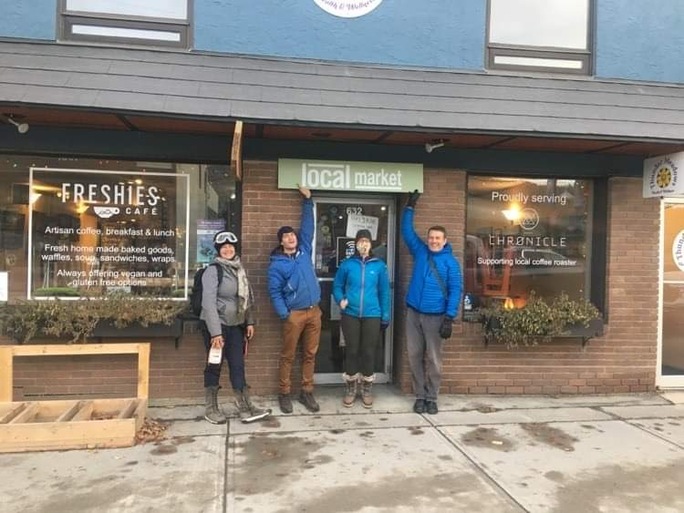 Wildsight Elk Valley has just signed a lease to move to a new location in the downtown core. Wildsight's latest project, Local, adapted their original plan and will now be situated at 632 2nd Ave, the previous location of Freshies Cafe.
Local aims to increase year-round access to locally produced food from nearby farms and local small producers. Local is a project of the WIldsight Elk Valley Branch and the Mountain Market to expand local food access to year round.
"We are very excited to announce our brand-new store space in downtown Fernie allowing customers to purchase from local farmers and producers 12 months of the year" exclaimed Local coordinator Robyn Peel. "We had to make a quick pivot, but the store will provide much more service to the community because of it."
This larger space will allow Local to have more inventory and to provide space to even more local producers and farmers. The new space will also include a rentable commercial kitchen in 2021 to support local producers in bringing their local food product to market safely and easily.
Wildsight anticipates the doors to Local will open before Christmas 2020, with more details to be announced soon. It is expected that Local gift certificates will be sought after stocking stuffers this holiday season.
Community support has been strong as was highlighted through large numbers of orders being placed during the October and November Harvest Online events that allowed customers to order local food before the store opened.
Wildsight Elk Valley aims to cultivate a thriving, knowledgeable and resilient local food culture in the Elk Valley through education, advocacy and community engagement.
Local is a social enterprise aimed to provide a more sustainable alternative to imported industrially grown food through the support of local farmers and producers.